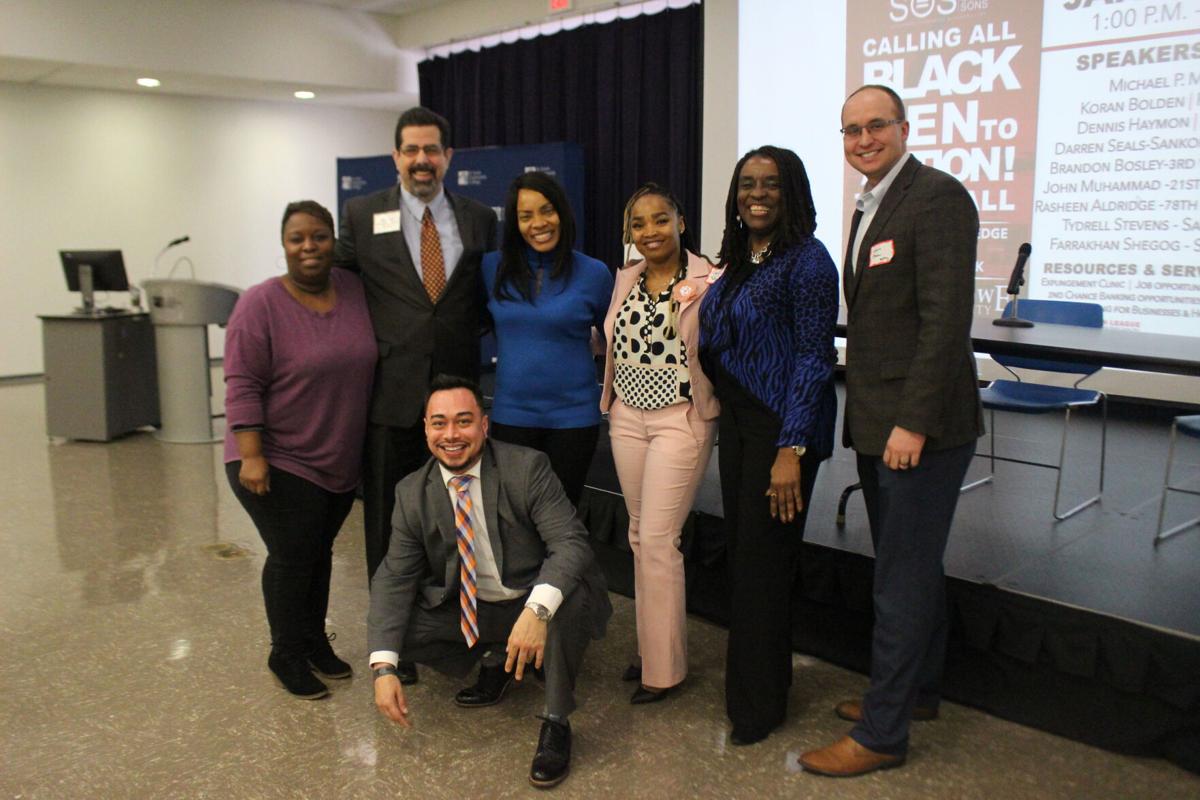 Regions Bank has granted The SoulFisher Ministries (TSM) $25,000 to support their work in promoting restorative-justice in the St. Louis community. Regions Bank is committed to using their resources to provide solutions to pressing issues regarding racial equity, social-justice, and diversity and inclusion. They maximize their impact by partnering with community leaders, neighbors and customers to help change lives. The primary goal of their foundation is to reduce barriers to success and help community members achieve financial goals through education.
The goal of Regions Bank aligns with the goal of TSM's Adult General Academic Program of Education (AGAPE) Reentry Program, a valuable resource for justice-involved women in the St. Louis community. The AGAPE Reentry Program provides holistic reentry services to women who are currently or formerly incarcerated. The ultimate goal of the program is to help reduce recidivism by removing barriers that come with having a felony conviction. Women take classes including Hands on Banking, Identity, Substance Use, and Career Readiness. During post-release, women receive access to transitional and supportive housing, utility assistance, health care, transportation, and groceries. By meeting their most basic needs, women can focus on securing livable-wage employment and becoming productive members of their community.
This grant is making a difference in of lives of three women who are transitioning into the career-readiness part of the post-release program. "Workforce development is important because it assists the women with decreasing barriers that come with having a criminal record and entering careers that would have historically been closed to them. It teaches the women how to develop professional skills and create a network they can utilize throughout their careers," said AGAPE Reentry Program Case Manager, Courtney Hadra.
With the support of Regions Bank, TSM is making big strides in helping to expand employment opportunities for justice-involved individuals. In partnership with University of Missouri-St. Louis (UMSL), TSM has hosted four Successful Second Chances employer panels and two open houses. These events spread awareness by getting the perspective of both justice-involved people and employers. It creates a space to have meaningful conversations while making professional connections. So far, they have built awareness in a network of over 60 employers. Seven major companies have become Second Chance employers, dedicated to hiring justice-involved individuals. Many formerly incarcerated people have secured job interviews and employment through the connections made at Successful Second Chances events.
TSM is a two-prong organization. In addition to serving justice-involved women, it also serves children who have an incarcerated parent, or are performing two to three grade levels below expectation. This is accomplished through TSM's Educate Now to Achieve Later (ENAL) After-School Program. The goal of the program is to help break the school-to-prison pipeline by providing youth with a solid foundation academically, socially, and emotionally. To learn more about TSM programs, please visit https://www.thesoulfisherministries.com/programs.
Inclusive growth is our priority. We invest in helping individuals, families and businesses overcome financial challenges. We focus our resources on three strategic priorities: Economic and Community Development; Education and Workforce Readiness; Financial Wellness.
We believe that focusing on priorities that complement our expertise and talent allows us to best serve our communities. By supporting initiatives where we can have meaningful and measurable impact, we're well-positioned to continue doing more today and into the future.
About The SoulFisher Ministries
The mission of The SoulFisher Ministries is to respond to the needs of youth with incarcerated parents and to promote restorative justice for those currently or formerly incarcerated.
The vision of The SoulFisher Ministries is to embrace the world in a network of charity as defined in the Word of God.  We desire to see young people educated and empowered to succeed in life and broken lives and homes re-established through education, job training and employment, computer literacy, and transitional housing.  Our ultimate goal is to re-empower formerly incarcerated women to be productive influences in their family and community and to help break the cycle of the school-to-prison pipeline.