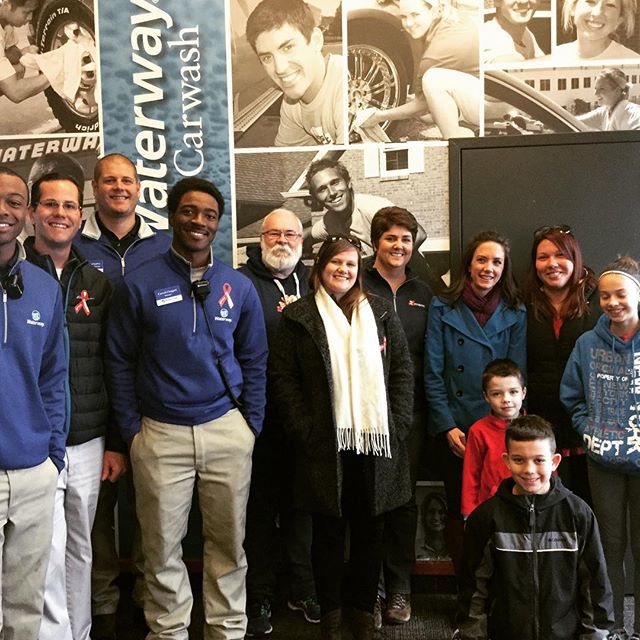 Chesterfield, MO - Waterway Carwash and Mothers Against Drunk Driving (MADD) are working together for the annual "Tie One On For Safety" Event, held every New Year's Eve to remind the community of the dangers of drunk driving and to drive safely while ringing in the New Year.
The Gateway Chapter of MADD volunteers will give out symbolic red window clings to drivers at the Creve Coeur Waterway location (10559 Old Olive St. Rd.) from noon to 2pm on December 31st, 2019.
"Waterway believes in the importance of safe driving, a guiding principle we teach all employees," said Tony Reis, Managing Partner for St. Louis.  "For nearly 20 years, we have continuously supported MADD and their life saving message."
All St. Louis Waterway locations will collect donations on behalf of MADD through December 31st. 
Founded in 1970 in St. Louis, MO, Waterway currently operates 24 locations in five cities and is a nationally recognized leader in the car wash industry. Each location offers a combination of top-of-line technology, car wash services, snacks, drinks and useful merchandise; select locations offer major brand gasoline. Each store is developed for convenience, ease of use, speed of service and comfort. Neighborhood locations are carefully selected, buildings are high-end, and the best people deliver outstanding service and a quality experience with attention to detail. www.waterway.com.