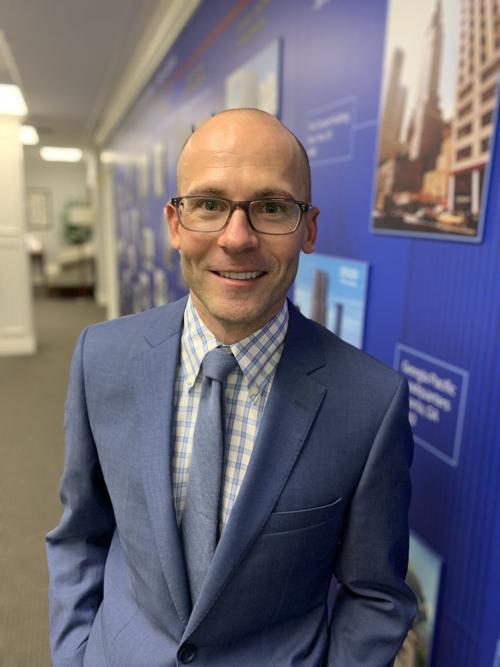 Western Specialty Contractors proudly announces the hiring of Brad Johnson as Chief Human Resources Officer at its St. Louis, MO headquarters.
In his new position, Johnson is responsible for developing and executing human resource strategies in support of Western's business initiatives, as well as augmenting the overall strategic direction of the organization. His focus areas include organizational and leadership development, succession planning, change management, and talent acquisition and management.
Johnson has over 15 years of experience, with most of his career spent in the construction and manufacturing industries. Prior to Western, he worked as Director of Human Resources/Organizational Development for St. Louis-based AB Mauri North America. He also spent 10 years with St. Louis-based general contractor Alberici Constructors, Inc., where he held the role of Manager of Organizational Development.
Johnson has a BA in Psychology with a Minor in Business Administration from Truman State University and an MBA from Webster University. He is also certified as a Senior Professional in Human Resources (SPHR) and a Society for Human Resource Management – Senior Certified Professional.
"He is a passionate and experienced human resources executive who is focused on aligning Western's work culture and business strategy. We look forward to applying his experience in organizational development and HR strategies to Western's operations," said Western CEO Ben Bishop, Jr. "We are excited to have him join our team and we anticipate great things to come from him."
Johnson resides in Eureka, MO with his wife and two children. In his spare time, he enjoys golfing and spending time on the lake.
About Western Specialty Contractors
Family-owned and operated for more than 100 years, Western Specialty Contractors is the nation's largest specialty contractor in masonry and concrete restoration, waterproofing and specialty roofing. Western offers a nationwide network of expertise that building owners, engineers, architects and property managers can count on to develop cost-effective, corrective measures that can add years of useful life to a variety of structures including: industrial, commercial, healthcare, historic, educational and government buildings, parking structures and sports stadiums. Western is headquartered in St. Louis, MO with 30 branch offices nationwide and employs more than 1,200 salaried and hourly professionals who offer the best, time-tested techniques and innovative technology. For more information about Western Specialty Contractors, visit www.westernspecialtycontractors.com.