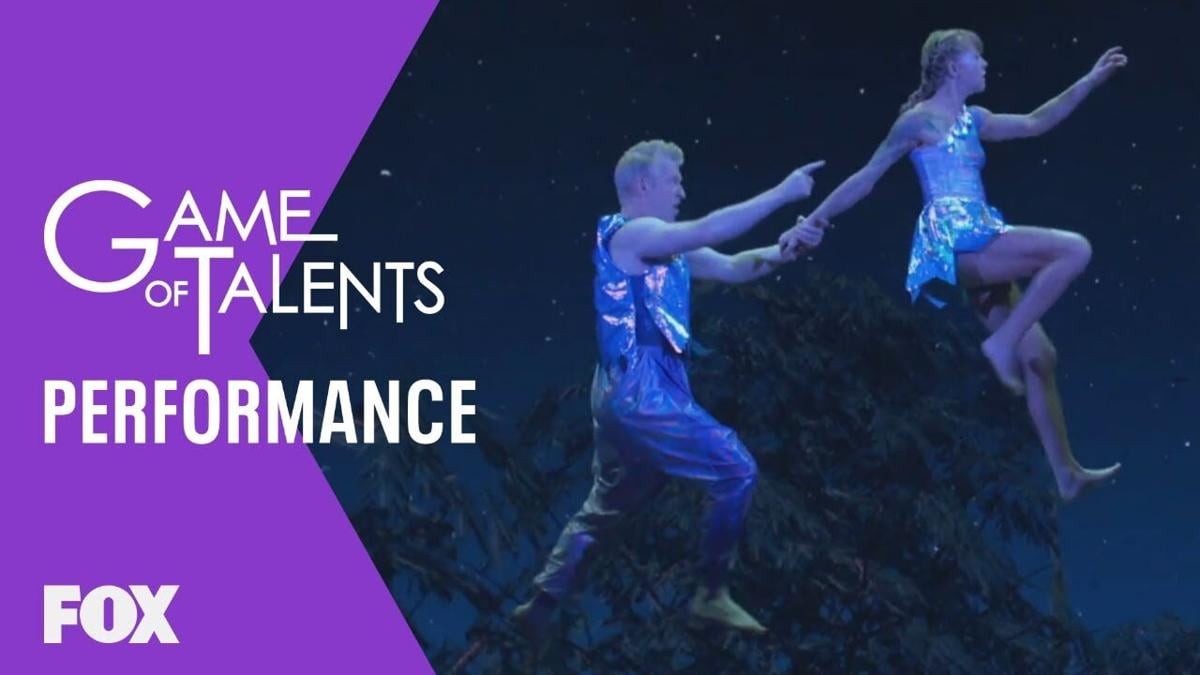 Jason Whicker, a resident of Ballwin, was the 3D Dancer in the finale of Game of Talents premiere on Wednesday. Jason and his wife, Jennifer, own On the FLY Productions, a St Louis based aerial and flying effects entertainment business and resident company at Kirkwood Performing Arts Center. 
Jason and On the FLY provides entertainment, training, choreography, classes, flying equipment installation and develops brand new aerial and flying shows right here in St Louis. 
On the FLY also operates 3 Aerial and Flying Studios here in St Louis (locations in Kirkwood, Chesterfield, and Wentzville), and manages clients such as Carnival Cruise Lines, Royal Caribbean Cruise Lines and Broadway shows such Spongebob: The Musical and King Kong! 
Condensed act:
Entire act:
https://fb.watch/4bLB-iLnMz/
On the FLY Socials:
Instagram, Facebook & Twitter: @ontheflypros
Game of Talents Socials:
Instagram, Facebook & TikTok: @gameoftalentsfox
Twitter: @TalentsonFox