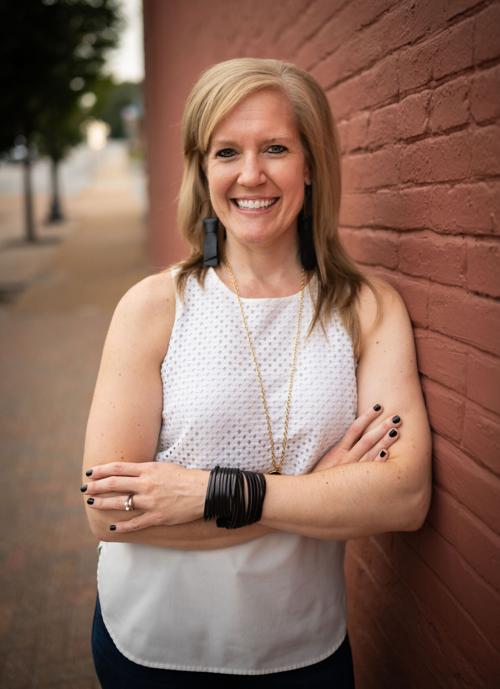 St. Charles, MO – St. Charles City resident and adoptive mom, Marcy Bursac, has been crowned Mrs. St. Charles.
Marcy Bursac was recently selected to represent St. Charles in the 2021 Mrs. Missouri pageant competition that will take place on Saturday, September 11, 2021. Marcy will be competing in an interview (50%), swimsuit (25%) and evening gown (25%) competition among contestants from throughout the state. 
"I am excited to crown Marcy Bursac as Mrs. St. Charles. This pageant platform will further advance her mission to increase awareness about foster care adoption. If crowned Mrs. Missouri America on Sept. 11th, Marcy would go on to compete at the historical Mrs. America competition in Las Vegas allowing her to showcase her work on the national level." Charlene Simon, Missouri America Pageants Director.
About the Mrs. Missouri Pageant
Founded in 1976 to honor married women, the Mrs. Missouri Pageant is the state preliminary to the national Mrs. America Pageant. The organization is dedicated to "MAKING A DIFFERENCE" by empowering women  to challenge themselves and inspire others by sharing their passion.
About the Mrs. St. Charles
Marcy Bursac grew up in St. Charles, Missouri and is a graduate of Francis Howell Central High School. She currently resides in historic   St. Charles with her husband, two adopted children and three rescue canines. After advocating for under-served populations as a philanthropy professional for 12 years, Marcy made a career pivot into technology after receiving free training from LaunchCode – a St. Louis based organization that helps people learn to code. She presently works for a Fortune 100 company as an employee experience technologist and is pursuing a Master of Business Administration from Maryville University in St. Louis. Her volunteer activities include servings as a Financial Peace University coordinator and advocating for foster care adoption. In November 2020 she published "The Forgotten Adoption Option: A Self-Reflection and How-To Guide for Pursuing Foster Care Adoption" and launched The Forgotten Adoption Option Podcast to increase awareness about the 120,000 waiting children in the United States.