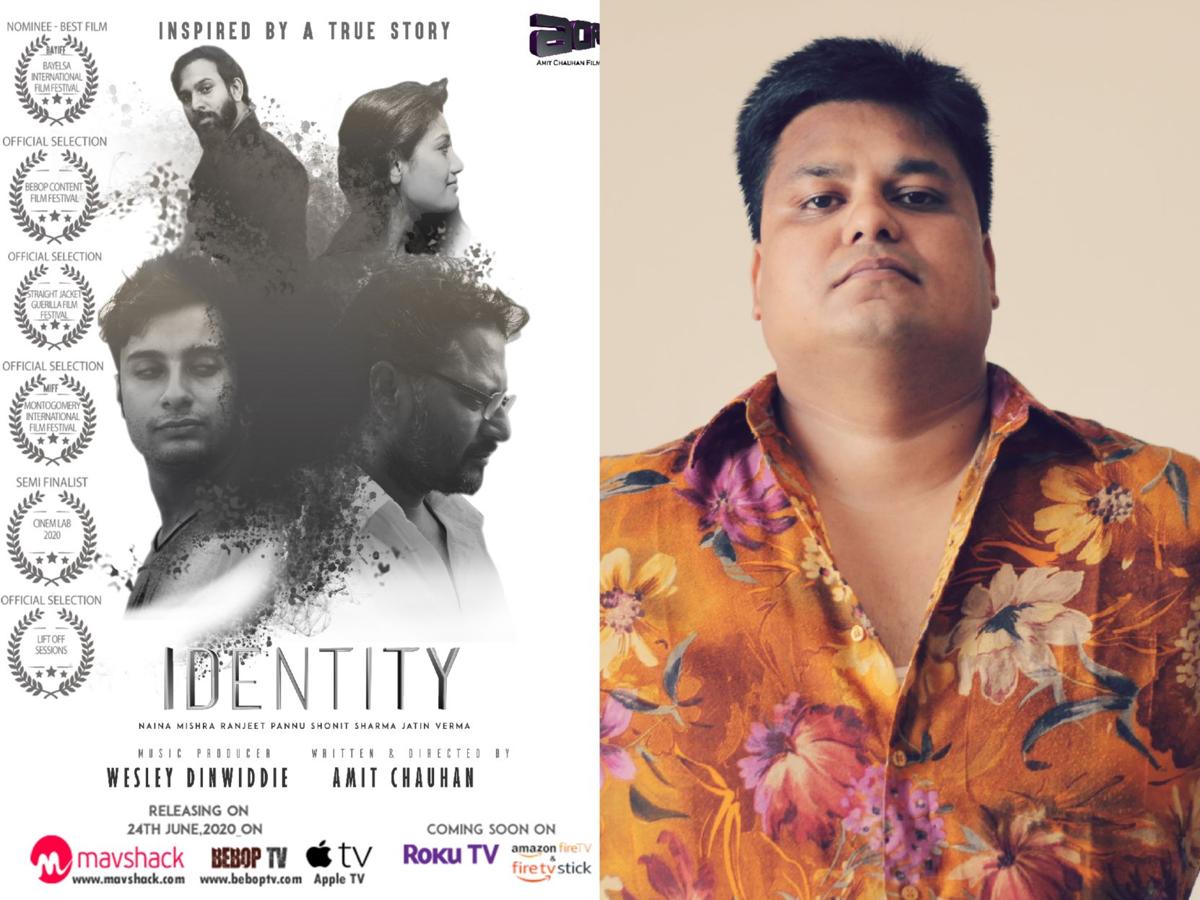 Despite the ongoing COVID-19 crisis and reports that cases were on the rise once again all over the world, an online movie premiere took place in the indie film world on Wednesday morning.
The global curated streaming service MAVSHACK has announced it will host an exclusive premiere of Internationally Acclaimed Bilingual Feature Film IDENTITY on JUNE 24 in the US, in partnership with Amit Chauhan Film Co, featuring an exclusive introduction and interview with the Independent Filmmaker Amit Chauhan.
The special premiere will be hosted on MAVSHACK and will be available to stream in more than 150 countries, including the US and Canada. Amit Chauhan, who not only directed but also served as writer, editor and cinematographer, will introduce the virtual premiere and conclude with an exclusive 15 minute Q&A
IDENTITY is the latest feature from Chauhan (STAY ALIVE, THE FINAL HOUR, DSM, 25 Years of REVOLUTION, A FAMILLY WEDDING). Receiving its premiere at the 2019 LIFT OFF SESSIONS, New York, the film tells the story of an online affair that goes murky and is based on Cyber obsession and Internet Addiction Disorder.
In a fictionalized take on a real life crime, Amit Chauhan follows the story of a young teenage girl Avantika Sharma who unwittingly gets involved with an online shady character who projects himself as a war hero. But when the teenager finds out the truth about the impersonator, things take a nasty turn and the line between cyber space and reality threatens to blur.
Shot by Chauhan himself, the film blends fiction storytelling with documentary-style visuals for a striking meditation on truth and artifice in the age of loneliness.
The preview of IDENTITY can be streamed on the web, including iOS and Android devices, and will be available from JUNE 24 in over 150 countries including the US. More information can be found at www.mavshack.com.
The film will officially and exclusively release on MAVSHACK June 24 in the US, Canada, Germany, LATAM (excl. Brazil), Turkey, Australia, New Zealand and Japan.
Mavshack runs one of the world's fastest growing Asian streaming service with Movies, TV Shows, Sports, LIVE Sports and Daily News without commercials. The entertainment is accessible from any Internet-connected device anywhere in the world at a low monthly fee. The company has one of the largest libraries of Filipino and Indian titles and has signed an agreement with Asia's leading content providers securing more quality titles every day. Mavshack is a Swedish company listed on NASDAQ OMX First North with offices in Stockholm and Manila.
Stay up-to-date on what's happening
Receive the latest in local entertainment news in your inbox weekly!