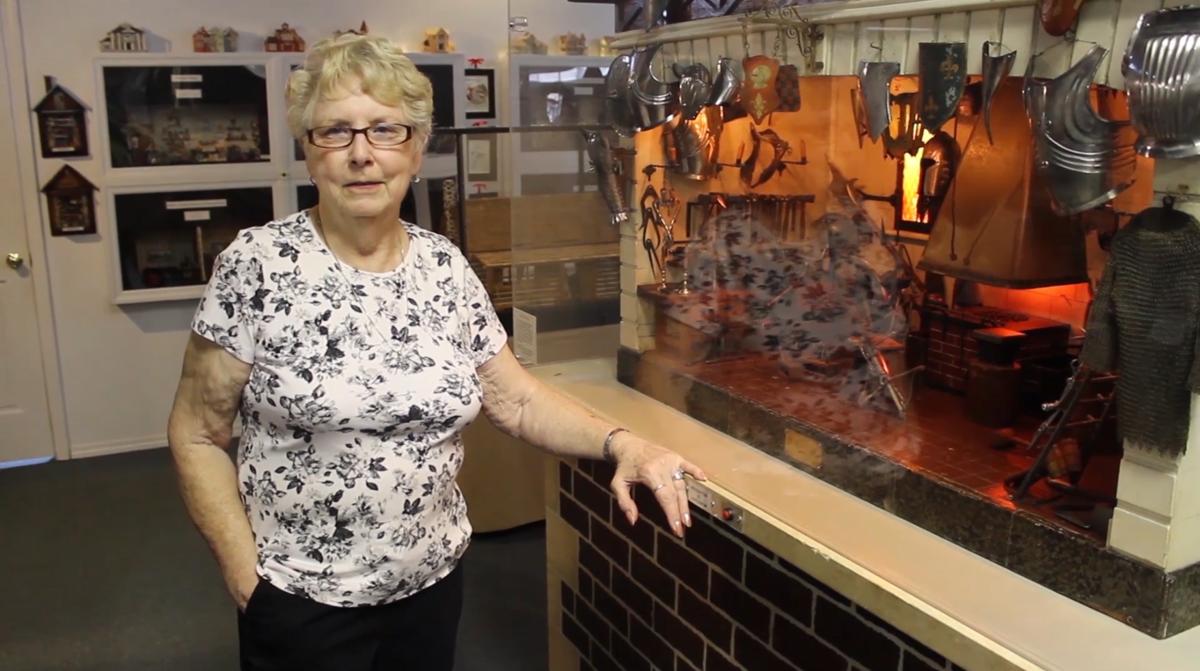 Yesterday,Mojo 2 Spare Productions, LLC launched its Kickstarter campaign, new website, and new trailer for their first independent film called Joanne Martin: A Life in Miniature. The new website is https://www.joannemartindoc.com. The new trailer can be found on the homepage of the website. The link to the Kickstarter campaign is: https://www.kickstarter.com/projects/700642853/joanne-martin-a-life-in-miniature The two - woman crew began filming in July of 2015 and finished the film in May 2017. They are now in the process of fundraising and submitting to film festivals.
The film is about St. Louis resident, Joanne Martin, a miniaturist, a businesswoman, a museum president, a Girl Scout leader, a teacher, a student, a mother, a daughter, and most of all, an indomitable human spirit.  Joanne Martin lives in Kirkwood and is President of the Miniature Museum of Greater St. Louis.  
The film is a story about how one unstoppable woman refuses to be underestimated and continuously proves her detractors wrong, ultimately creating a miniature reality around her.
The documentary reveals Joanne's life as someone who would not take no for answer and refused to be satisfied with circumstances that she found disagreeable. While it goes unstated, her desire to make a reality for herself allows her to live in a world of her making, where she fits - a reality that conforms to her will and does not necessarily conform to the expectations of those around her.
The experiences she relates in the film always represent how she was exposed to something, found the experience lacking, and decided to do something about it. The film shows that women, even women raised during a time of far less personal freedom and agency can recapture or restore that agency and do what they believe is right and create a world that serves them. 
About Mojo 2 Spare Productions LLC:  Mojo 2 Spare Productions LLC was founded in March2017 by Stephanie Lewis and is based in Bella Vista, Arkansas.  Stephanie Lewis' "day job" is Professor of Art and Art History and Chair of Visual Arts and Media at Northwest Arkansas Community College.  Joanne Martin: A Life in Miniature is the company's first film and they have a second film in the planning stage.