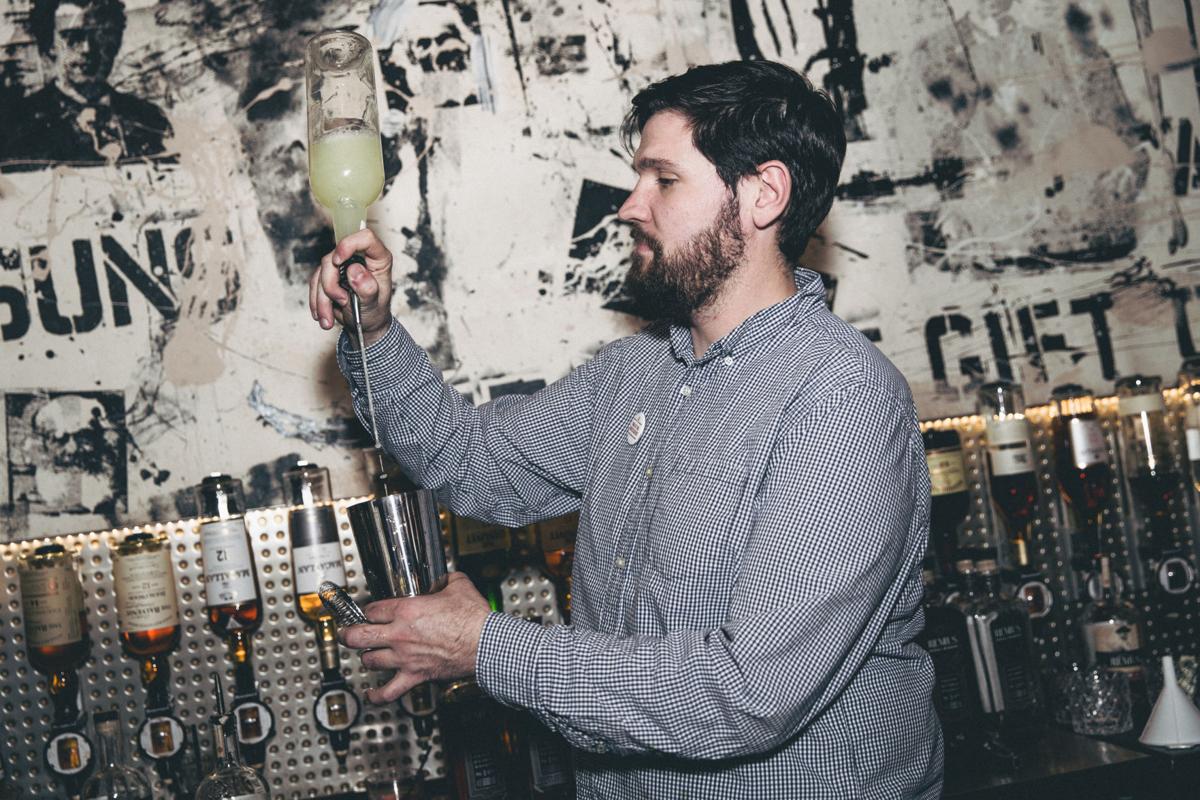 ST. LOUIS – July 24, 2018 – STL Barkeep will be collaborating with the St. Louis World's Fare Heritage Festival for EXPOSITION: a World's Fare culinary experience on August 16, 2018. 
Enjoy a five-course tasting menu of World's Fare-inspired flavors and welcome home Chef Nate Hereford, formerly Executive Chef for Niche Restaurant and one of the city's top chefs, at the World's Fair Pavilion in Forest Park. After dinner, stick around and enjoy the sounds of Looprat, a fusion of Jazz and Hip Hop, while sipping on delicious cocktails carefully curated by Matt Longueville and the STL Barkeep team.
"The inspiration behind EXPOSITION was to grab hold of the ideas that came from the 1904 Fair and turn them into modern, new American cuisine, while incorporating hints of the evolution of the STL culinary scene" said Hereford.
"Having an opportunity to create an experience like this with Nate is incredible," added Longueville, owner of STL Barkeep. "I've long admired his work in the kitchen and look forward to him challenging me to create cocktails that match the caliber of his dishes." 
The St. Louis World's Fare Heritage Festival is a free annual celebration of our city's rich history and diverse culture. EXPOSITION is taking place at 6 p.m. on Thursday, August 16, the first evening of the St. Louis World's Fare Heritage Festival. 
Tickets may be purchased at stlbarkeep.com/tickets. Dinner tickets are $70 before August 9, and $90 after. Beverage pairings are $30 before August 9, and $40 after.
About STL Barkeep: STL Barkeep is a spirits consulting firm that specialize in events, cocktail design and spirits education. The firm's mission to make elevated cocktails approachable to everyone, and to create memorable experiences through those cocktails that leave a lasting impression. Past events include LouFest, Whitaker Music Festival at Missouri Botanical Garden and multiple VIP events during Mardi Gras, including the Mayors Ball. Clients include spirit companies Sazerac, Beam Suntory, MGP Ingredients and Luxco. For more information, visit stlbarkeep.com, and follow STL Barkeep on Instagram, Facebook and Twitter.