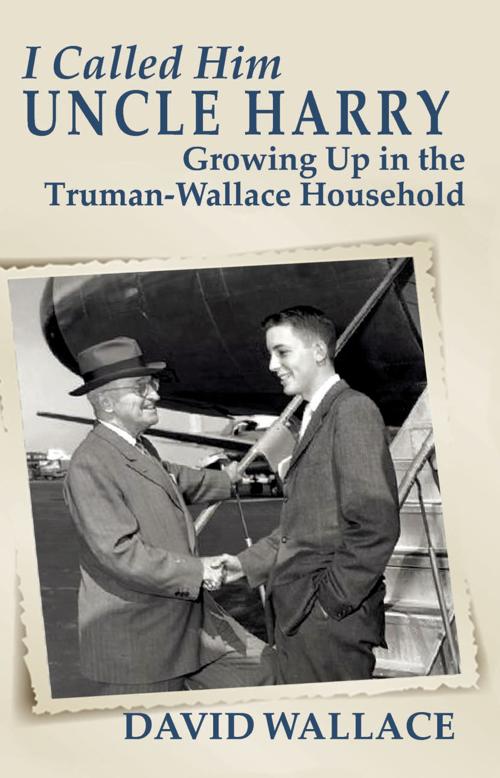 Former Independence resident David Wallace has released his latest book, I Called Him Uncle Harry, a memoir of growing up with his aunt and uncle, Harry and Bess Truman. Wallace will be the featured speaker at an event in honor of Bess Truman's birthday on February 9th, sponsored by the Truman Library in Independence, Missouri
Wallace is the only remaining member of the family that lived together in the Wallace-Truman house in Independence, Missouri. The household included his parents, Fred and Christine Wallace (Bess Truman's youngest brother and his wife), his sister Marian, his aunt and uncle (Harry and Bess Truman), and his cousin, Margaret Truman, as well as his paternal grandmother, Madge Gates Wallace. I Called Him Uncle Harry recounts anecdotes and shares memories of growing up in that shared household, including Wallace's visits to the White House when his Uncle Harry was president of the United States.
"David Wallace provides a rare glimpse into the most private world when Harry and Bess Truman lived with the Wallace family in their home at 219 North Delaware Street during the 1930s and 1940s," says historian Jon Taylor. "He recreates this world by sharing special memories and never-before-seen family photos, recalling his early life with the Wallace family and his beloved Aunt B and Uncle Harry." Taylor, a professor at University of Central Missouri, is the author of Harry Truman's Independence: The Center of the World (2013), and Harry Truman's Grandview Farm (2011).
The book includes 77 black and white photos, including numerous rare family photographs, plus several old family recipes. It will be available in paperback and e-book editions through major online distributors.