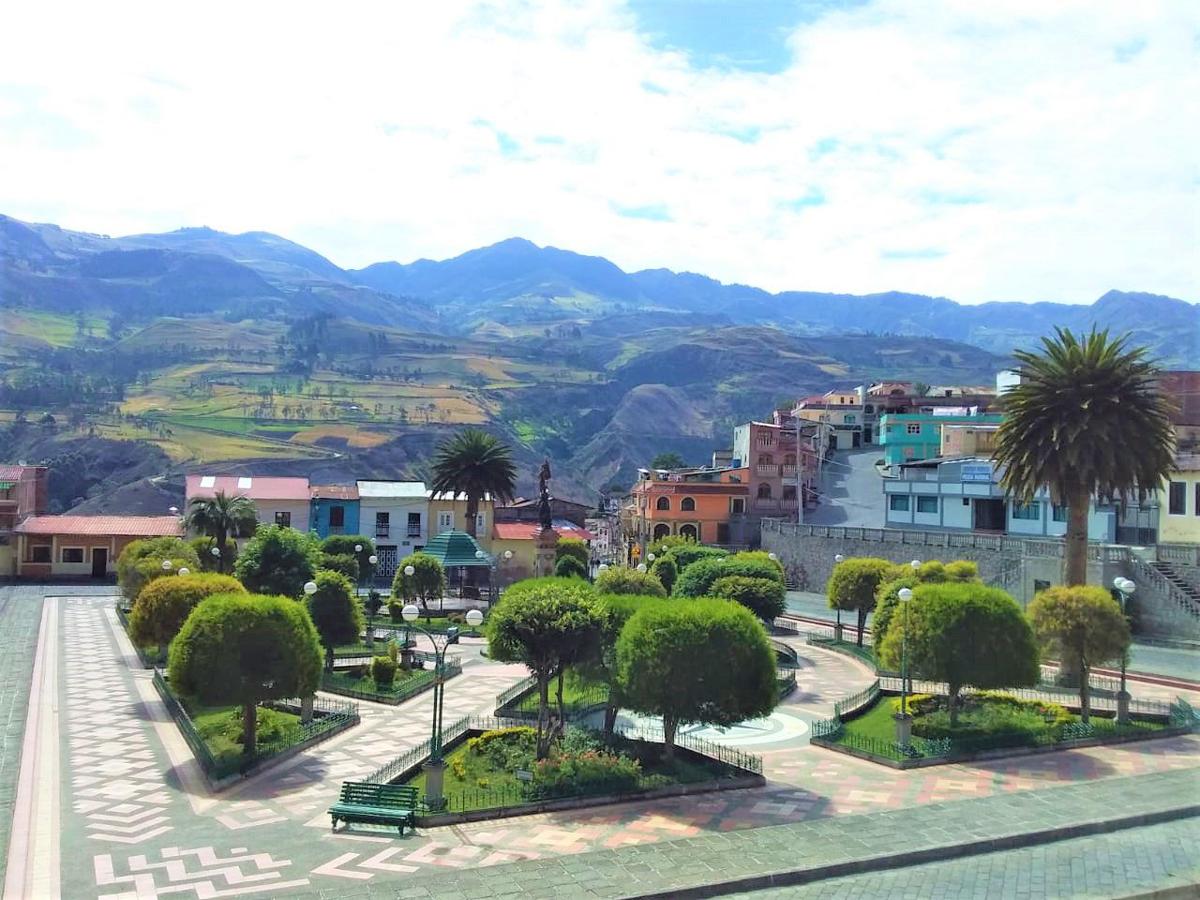 Maria Lida Foundation is excited to announce its launch of a new website for adventure-seekers, travel enthusiasts, history buffs, and those looking for cultural exchanges to experience the charming town of Alausí, Ecuador, South America. The website, SiAlausi.com, offers practical and comprehensive information to visitors on how to plan a trip to and enjoy Alausí including history, activities, culinary options, and transportation. Alausí is the launching point for the world-renowned Nariz Del Diablo (Devil's Nose) train ride that traverses one of the truly great engineering marvels of the 20th Century.
Aligned with the Foundation's mission and vision, SiAlausi.com is designed to share the wonder and beauty of Alausí, Ecuador with visitors worldwide. This will help encourage and increase tourism to the area and raise the community's standard of living.
"I am personally gratified that SiAlausi.com sponsored by the Maria Lida Foundation is now operational. This important tool will enable us to spread the good news about the wonderful city of Alausí, Ecuador far and wide. To me Alausí is like a hidden jewel nestled quietly in the Andes. Once more travelers learn of its unique beauty and charm through the SiAlausi website, I am certain that the area will enjoy more visitors. That in turn will help the community to prosper in many ways from this worldwide, friendly exchange of peoples", said Patrick O'Neill, Maria Lida Foundation's Board President.
Anyone interested in travel, adventure, history, cultural immersion, and positive social impact can visit the SiAlausi.com website to explore the various resources available to learn more about and plan their travel to the area of Alausí and country of Ecuador.
In addition to SiAlausi.com, visitors can obtain more information by contacting our team below:
Contact Person: Shannon Turner 
Title: Chief Executive Officer, Maria Lida Foundation
Fundación María Lida lanza nuevo sitio web para incentivar a los viajeros a decir Sí a Alausí, Ecuador
Para publicación inmediata.
La Fundación María Lida se complace en anunciar el lanzamiento de un nuevo sitio web para los amantes de la aventura, los entusiastas de los viajes, los aficionados a la historia y aquellos que buscan intercambios culturales para así experimentar la encantadora ciudad de Alausí, Ecuador, Sudamérica. El sitio web, SiAlausi.com, ofrece información práctica y completa a los visitantes sobre cómo planificar un viaje y disfrutar de Alausí, incluyendo historia, actividades, variadas opciones culinarias y transporte. Alausí es el punto de partida del mundialmente famoso paseo en tren Nariz Del Diablo que atraviesa una de las grandes maravillas de la ingeniería del siglo XX.
Alineado con la misión y visión de la Fundación, SiAlausi.com está diseñado para compartir la maravilla y la belleza de Alausí, Ecuador con visitantes de todo el mundo. Esto ayudará a fomentar y aumentar el turismo en la zona y elevar el nivel de vida de la comunidad.
"Personalmente me complace que SiAlausi.com patrocinada por la Fundación María Lida esté ahora operativa. Esta importante herramienta nos permitirá difundir las buenas noticias sobre la maravillosa ciudad de Alausí, Ecuador a lo largo y ancho. Para mí Alausí es como una joya escondida anidada silenciosamente en los Andes. Cuando más viajeros se enteren de su belleza y encanto único a través de la página web de SiAlausi, estoy seguro de que la zona disfrutará de más visitantes. Eso a su vez ayudará a la comunidad a prosperar de muchas maneras basado en este intercambio amistoso de pueblos en todo el mundo", dijo Patrick O'Neill, Presidente de la Junta Directiva de la Fundación María Lida.
Cualquier persona interesada en viajes, aventura, historia, inmersión cultural e impacto social positivo puede visitar el sitio web de SiAlausi.com para explorar los diversos recursos disponibles para así poder aprender más y al mismo tiempo planificar su viaje a la zona de Alausí y el país de Ecuador.
Además de SiAlausi.com, los visitantes pueden obtener más información comunicándose con nuestro equipo a continuación:
Persona de Contacto: Jorge Mora, Alausí, Ecuador
Título: Director Nacional, Fundación María Lida