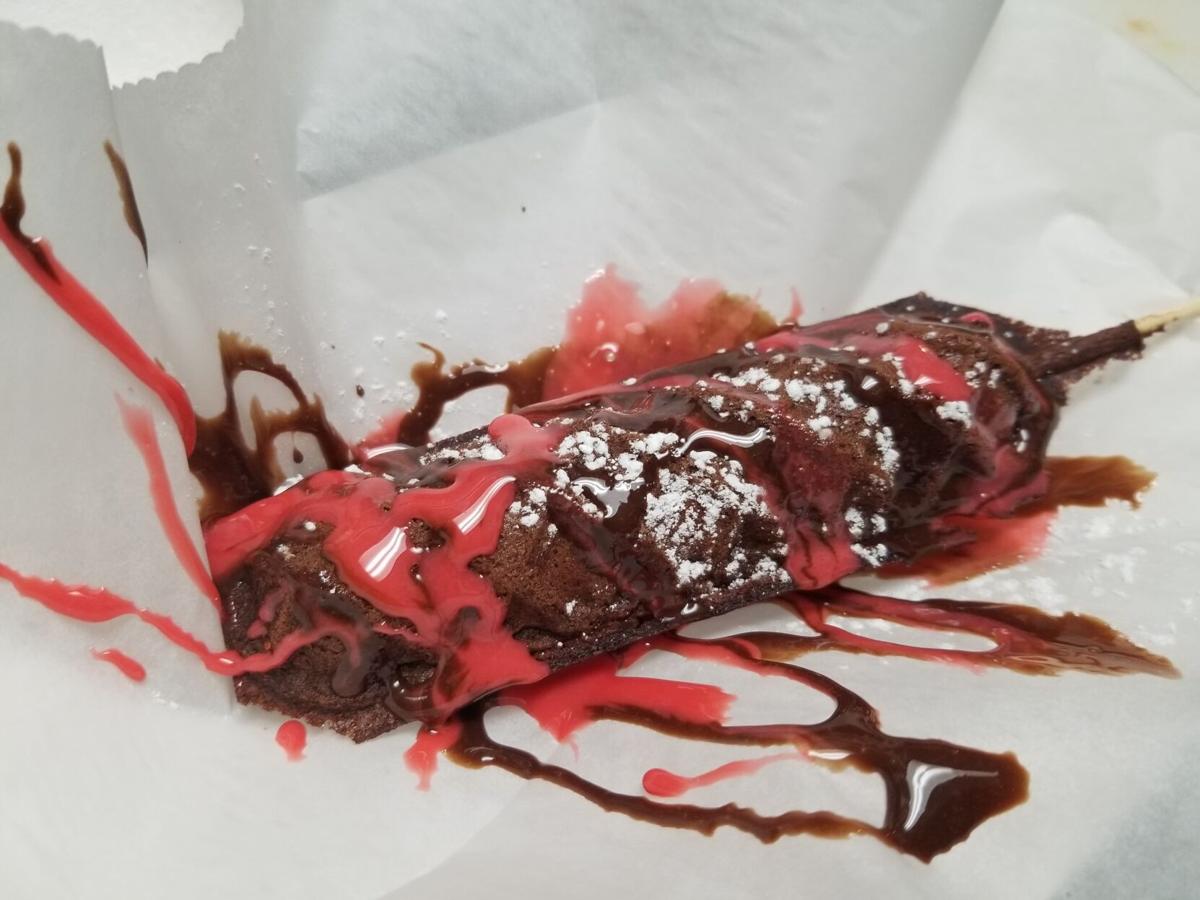 (ST. LOUIS - Feb. 10, 2021) -- Steve's Hot Dogs in Tower Grove East is bringing the love this Valentine's only with a unique collaboration in partnership with Chocolate Chocolate Chocolate Company. The Chocolate Chocolate Chocolate Waffle Dog launches today and will run for four days only - through the end of business on Valentine's Day. 
One of Steve's Hot Dogs' fan favorites is their Waffle Dog - offered only once a month, which results in lines out the door for the hot dog shop. This Valentine's special is a twist on the customer favorite - a smoked all-beef hot dog on a stick, coated in sweet chocolate cornbread waffle battle - served with Chocolate Chocolate Chocolate Company's dark chocolate drizzle and raspberry caramel drizzle for dipping. Bonus: It is served with a milk chocolate and waffle cone mini bar for dessert! 
About Steve's Hot Dogs:
Steve's Hot Dogs is a St. Louis food institution, founded by local music legend Steve Ewing. Simply put, these dogs ROCK. The restaurant, located in the Tower Grove East neighborhood, specializes in food that pushes the envelope, born of creativity and collaboration. Featured in People Magazine, OZY, and The Food Network, their smoked all-beef dogs topped with outrageous toppings are a thing of legend. Learn more at
www.steveshotdogsstl.com
.
About Chocolate Chocolate Chocolate Company:
The Abel family founded Chocolate Chocolate Chocolate Company in 1981. Founder Dan Abel spent years apprenticing with master candy makers across the country and came home to open the premiere confectionary in St. Louis with his wife Rosalie. Since that time, they've worked to craft premium chocolates with the finest ethically-sourced and Fair Trade Certified™ ingredients.
At the heart of the company is a family of candy makers who work alongside a talented staff of artisan chocolatiers with over 100 years of combined confectionery experience. Original recipes from the turn of the century are slowly cooked into copper kettles and stirred by hand. Chocolates are hand decorated one by one, with precise attention to detail.