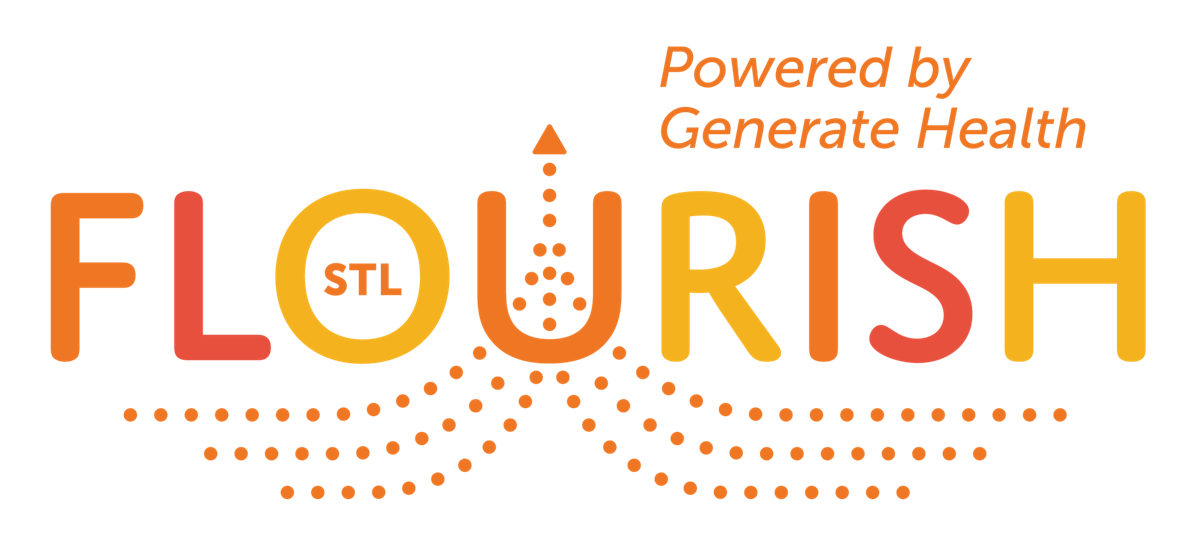 FLOURISH St. Louis, an infant mortality reduction initiative, has given $30,000 to community organizations to implement programs that support the health of Black moms, babies and families. The funding comes from FLOURISH's Community Mobilization and Innovation Fund, which helps community groups implement engagement efforts that provide social support and build community in the St. Louis zip codes where infant mortality is at its worst – primarily Black communities in North St. Louis City and County.
"This is a really unique opportunity for small organizations, like churches or groups of parents and neighbors, to receive funding for ideas they may have to help moms and babies," said Brian Washington, manager of planning and partnerships at Generate Health, FLOURISH's backbone organization. "We want to give resources to groups that best understand the challenges their community faces. That's also why community members help determine which programs and organizations FLOURISH will fund, based on their own lived experience and perspective about what can make the biggest impact for Black families."
The following community organizations have received grants from FLOURISH:
·        Jamaa Birth Village's St. Louis Doulas of Color Accessibility & Affordability project: Jamaa Birth Village, located in Ferguson, provides affordable doula and midwifery services for low-income Black women. Doula support increases survival rates for moms and babies by reducing the likelihood of cesarean section surgery and postpartum depression, and improving breast-feeding success rates. This grant will help Jamaa raise awareness of the benefits of doula services and advocate for Medicaid coverage, so more moms can access doula services.
·        Influence Church's Project Impact program: Project Impact is an eight-week support group effort for people living in 63111 and 63106 – two zip codes that have infant mortality rates above the national average. The groups will provide an outlet for community members to connect with others, share experiences, and learn stress-management and life-coping skills.
·        A Red Circle's Healthy Mom and Baby Dinners project: A Red Circle, which addresses racial inequities in North County, will use FLOURISH funding to provide community dinners and nutrition information to pregnant and new moms. In addition to improving health outcomes through nutritious eating, the dinners will provide a safe place for women to discuss challenges they have faced and learn from each other.
FLOURISH is currently accepting applications for the next round of the Community Mobilization and Innovation Fund. The deadline is Friday, Feb. 14. More information, including an online application, is available at flourishstlouis.org/community-mobilization-funds/.
In St. Louis, Black babies are three times more likely to die before their first birthday than White babies. Nationally, Black women are 243% more likely to die from pregnancy-related complications than White women, according to the Centers for Disease Control. Research focused on studying racial disparities in health suggests that racial discrimination – and the resulting stress – is the leading cause of poorer birth outcomes for Black babies. FLOURISH's goal is to eliminate racial disparities in infant mortality by supporting interventions that improve Black families' access to health care, housing, transportation, healthy food and other critical factors that influence the health of moms and babies.
FLOURISH St. Louis is a community-driven initiative focused on reducing racial disparities in infant mortality in St. Louis. This collective impact approach brings the community together with key sectors, including health care, nonprofits, business and education, to reduce infant mortality by focusing on highly impactful areas, including prenatal care, transportation, housing and safe sleep. The initiative is funded and supported by Missouri Foundation for Health, with backbone support from Generate Health. For more information, visit www.flourishstlouis.org.
Be the first to know
Get local news delivered to your inbox!