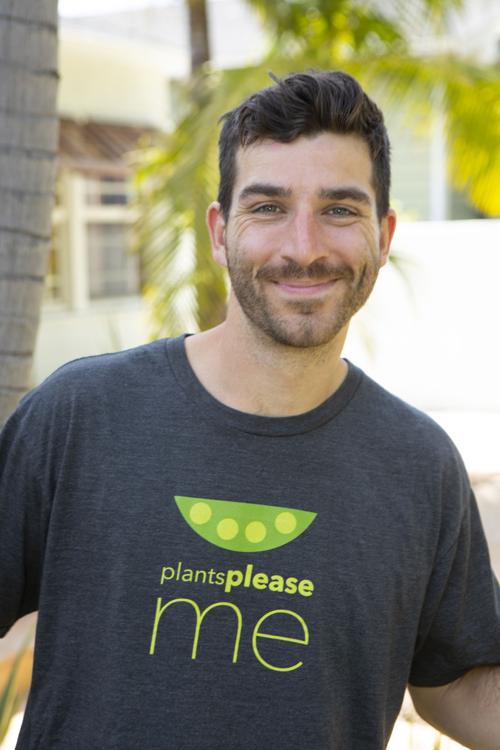 Former Professional Athlete, Richie Crowley, Biking Across America In 85 Days 
Local non-profit to benefit from donations given during the ride
The Wellness Ride is in St. Louis on August 24th & 25th
805.6 miles out of 3,660 completed
1298 meals donated to date
400 plant-powered meals donated to local non-profit Operation Food Search
St. Louis, MO - Former professional hockey player, Richie Crowley is on a marathon challenge cycling 85 days across the U.S to raise awareness about healthy living. The rides mission includes a campaign asking supporters to donate $5 towards a meal for organizations working on hunger issues. The pre-packaged meals are directly shipped from plant-based meal delivery service, Veestro. In St. Louis, The Wellness Ride is collaborating with local non-profit Operation Food Search and WellBeing Brewing Company.
"Operation Food Search is grateful to be a part of Richie's innovative and inspirational journey, and we truly appreciate the donations of healthy, delicious meals for our St. Louis community."—Kristen Wild, Executive Director, Operation Food Search.
The Wellness Ride has TWO events in St Louis - your coverage is invited at both
What: The Wellness Ride meal delivery to Operation Food Search with Richie Crowley and members of staff from Operation Food Search
When: Friday, August 23rd at 9:30 AM 
Where: Operation Food Search, 1644 Lotsie Blvd., St. Louis, 63132 Tel 314 726 5845
What: The Wellness Ride Community Mural Painting. WellBeing Brewing and The Monocle, will be hosting an interactive mural that asks the question: What does wellness mean to you? Everyone will get the chance to lend a hand in creating this community mural. FREE EVENT and all ages are welcome.
When: Saturday, August 24th from 1:00 PM - 4:00 PM
Where: The Monocle, 4510 Manchester Ave., St. Louis, 63110 Tel: 314 932 7003
"Spending some time with Ricky and seeing his passion and devotion to helping others has really inspired me." said Tom Halaska, Brand Alchemist, WellBeing Brewing "I'm proud that WellBeing Brewing is able to help in any way we can." 
The Wellness Ride is sponsored by gourmet plant-based meal delivery service Veestro who are providing 100% plant-based, healthy meals. Each meal is $5 ​and will be shipped to organizations on the route. To make a donation click here. 
● July: Massachusetts, Rhode Island, Connecticut, New York, New Jersey 
● August: Pennsylvania, Ohio, Indiana, Illinois, Missouri, Kansas 
● September: Kansas, Colorado, Utah 
● October: Utah, Nevada, California 
"We are proud to be able to support such a great event," said Monica Klausner, co-founder, Veestro, "We can't think of a better way to bring organic, healthy, plant-based food to people across America than offering this opportunity through Richie Crowley's ride." 
"I believe wellness is far more than purchased diet and fitness trends," said Richie Crowley, creator of The Wellness Ride, "And I believe wellness to be far more accessible as well. Wellness, holistically defined, includes what we consume, how we move, our sleep, stress creation and management, but also love, gratitude, community living, and how we speak to ourselves. Wellness is also accessible which I define by affordable, convenient and representative of the individual. I wanted a way to make plant-based food accessible, convenient and affordable for all to participate in through an off-the-screen movement and that is how this idea was created." 
Veestro is the leader in gourmet plant-based meal delivery, making eating well and investing in your health accessible. Since 2014, Veestro has been delivering delicious and affordable meals directly to homes across the U.S. Veestro is both your plate and partner when it comes to convenient wellness. 
Richie Crowley​ is an Ivy-league educated, former professional athlete. Richie was the captain of the United States National Ice Hockey Under-18 Team for two seasons (2x IIHF Gold Medalist, 3x IIHF Silver Medalist) He graduated from Brown University (2x ECAC Finalist) with a Bachelor's Degree in Economics and a Bachelor's Degree in Political Science, focused on International and Comparative Politics. After graduation, Richie moved to Europe where he spent the next 3 years living in France (French National Champion) and Italy playing professional Ice Hockey, his final season as a member of the Italian National Team. 
In 2016, at the end of his athletic career, Richie began life as a serial social entrepreneur. He has since founded 2 companies (Wild But Well, RICKiRICKi), toured as a corporate speaker, published works of poetry and writing, and appeared on 10+ podcasts. 
Operation Food Search distributes more than 35 million dollars worth of food and necessities to 330 community partners in 31 Missouri and Illinois counties and in the city of St. Louis. Hunger is a serious problem in the bi-state region but is solvable. With the help of our partners, volunteers and donors, we're working together to build a healthy and vibrant region.