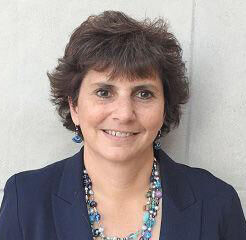 On July 6th, Governor Mike Parson signed Senate Bill 600 into law. SB 600 increases mandatory minimum sentences, reclassifies crimes, overloads an already overburdened Public Defender system and is projected to further increase Missouri's incarcerated population. The Jewish Community Relations Council of St. Louis stands in staunch opposition to Missouri Senate Bill 600. Our Jewish values do not allow us to stand by while this new law advances historically ineffective policies at odds with Missourians' progress towards criminal justice reform.
Human dignity, or kavod habriyot in Hebrew, is of the utmost value in Jewish tradition and application of law. Among the main focuses of the bill are impositions of mandatory minimum sentences which increase pressure on defendants to accept plea bargains. Unlike most states in the US, Missouri's population of incarcerated people has been rising while other states have begun to fall.  Signing SB 600 is projected to perpetuate this trend, increasing Missouri's prison capacity by 2,500 inmates over the next two decades. Funds to support increased capacity would be diverted away from education and employment initiatives, further harming communities and perpetuating systemic racism. SB 600 favors systems that do not prioritize human dignity and healing.
Jewish law instructs that we should love our neighbor as we love ourselves. Modern Jews understand that this imperative applies to all of our neighbors, regardless of their race, religion, or status. SB 600 runs directly counter to this idea in that it will disproportionately punish Black males. Although they make up only 6% of Missouri's total population, Black males comprise over 46% of its incarcerated population. By increasing the incarcerated population, pushing mandatory minimum sentencing, and overwhelming the public defender system, SB 600 will further entrench the racial inequities that abound in Missouri's criminal justice system. SB 600 runs directly counter to our Jewish values and is a step backwards for Missouri not only in criminal justice reform, but also in promoting racial equity.
The challenge of achieving criminal justice reform should not be understated; this multifaceted process will take years of cooperation from a myriad of individuals and institutions. A veto of SB 600 would not have been a panacea for the dysfunctionality that abounds, but it represented potential to take an immediate tangible step in a positive direction. This moment provided Governor Parson with an opportunity to take decisive action in supporting criminal justice reform.  Instead, he went back on his own promise to not build new prisons, which will likely be required as a direct result of SB 600.
Organizations ranging from conservative to progressive urged the Governor to veto SB 600.  We learned that his office was not tracking calls of those who called to oppose.  Missourians from diverse backgrounds made it clear that we demand reforms to our criminal justice system; we must tip its scales in favor of tzedek- justice. Now is the time for Governor Parson to begin listening to his constituents and advancing criminal justice reform and promoting racial equity in Missouri.  But instead, he has called a special session to show he is tough on crime.  Governor, it's time to follow the lead of many other states and be smart on crime, not tough on crime.
Cheryl Adelstein serves as the Deputy Director of the Jewish Community Relations Council.  She has more than 30 years of community relations experience in the St. Louis region, including serving as the Assistant Vice Chancellor for Community Relations and Local Government Affairs at Washington University in St. Louis and as the Executive Director of Central Reform Congregation.
Be the first to know
Get local news delivered to your inbox!