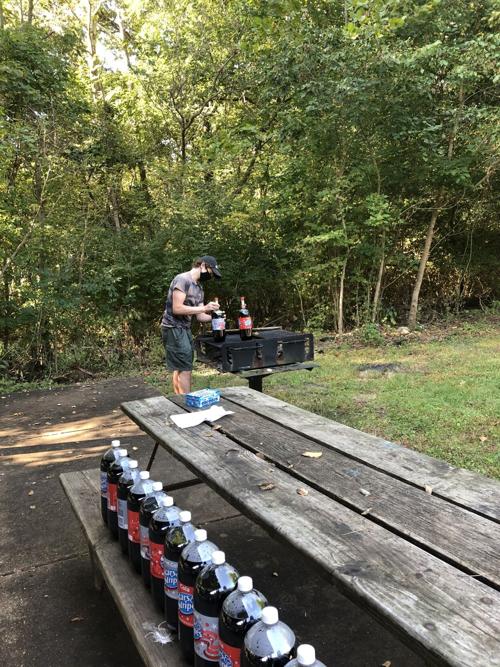 (ST CHARLES – February 24, 2021) Morgan Oser, 16, of St. Charles, has earned the Scouts BSA's highest STEM advancement awards, the Dr. Bernard Harris Supernova Award and the Thomas Edison Supernova Awards. The Scouts BSA Supernova awards recognize superior achievement by a Scout in the fields of science, technology, engineering, and mathematics (STEM). 
An Eagle Scout and member of Troop72, Oser, is among a very elite group of Scouts who have completed this prestigious award, according to his supernova mentor, Sophia Bright.  In 2020 only two scouts in our region earned the Thomas Edison Supernova. 
"The pandemic has presented several challenges to our Scouting community. We have a seen several Scouts take a step back since it has been difficult to participate in much of what we consider traditional Scouting activities like participating in troop activities and campouts., Said Bright "Morgan's determination to lean in and meet virtually over the course of several months to work through requirements for BOTH Supernovas is a testament to Morgan's dedication to STEM." 
To earn the Super Nova achievements, Oser had to fulfill several requirements requiring many hours of research and experiments, overall, it took more than five years to complete all of the requirements for the two awards.  This included earning four NOVA awards, completing twelve STEM merit badges, shadowing an engineer, participating in STEM science fair and robotics competitions, researching STEM topics and careers, and sharing his new knowledge. He shared what he learned by helping Cub Scout earn a part of a nova award by demonstrating the science behind Diet Coke and Mentos. 
"I am hoping to use the knowledge I gained by earning these awards to help guide my future college and career decisions," says Oser.  "The STEM program offers us the opportunity to learn more about the world around you in a hands-on way that is unique." 
Oser is an honor student and junior at St. Charles West High School and is active in varsity sports including wrestling, cross country, and track. He plans to study engineering after graduation in 2022. 
He is the son of Matt and Danielle Oser of St. Charles. 
About The Greater St. Louis Area Council
The Greater Saint Louis Area Council of the Boy Scouts of America was formed in 1911 and is based in St. Louis, Missouri. It is the compilation of several former councils that have merged with the council over the years. 
About the Boy Scouts of America
The Boy Scouts of America provides the nation's foremost youth program of character development and values-based leadership training, which helps young people be "Prepared. For Life.®" The Scouting organization is composed of more than 2.1 million youth members between the ages of 5 and 21 and approximately 800,000 volunteers in local councils throughout the United States and its territories. For more information on the Boy Scouts of America, please visit www.Scouting.org.