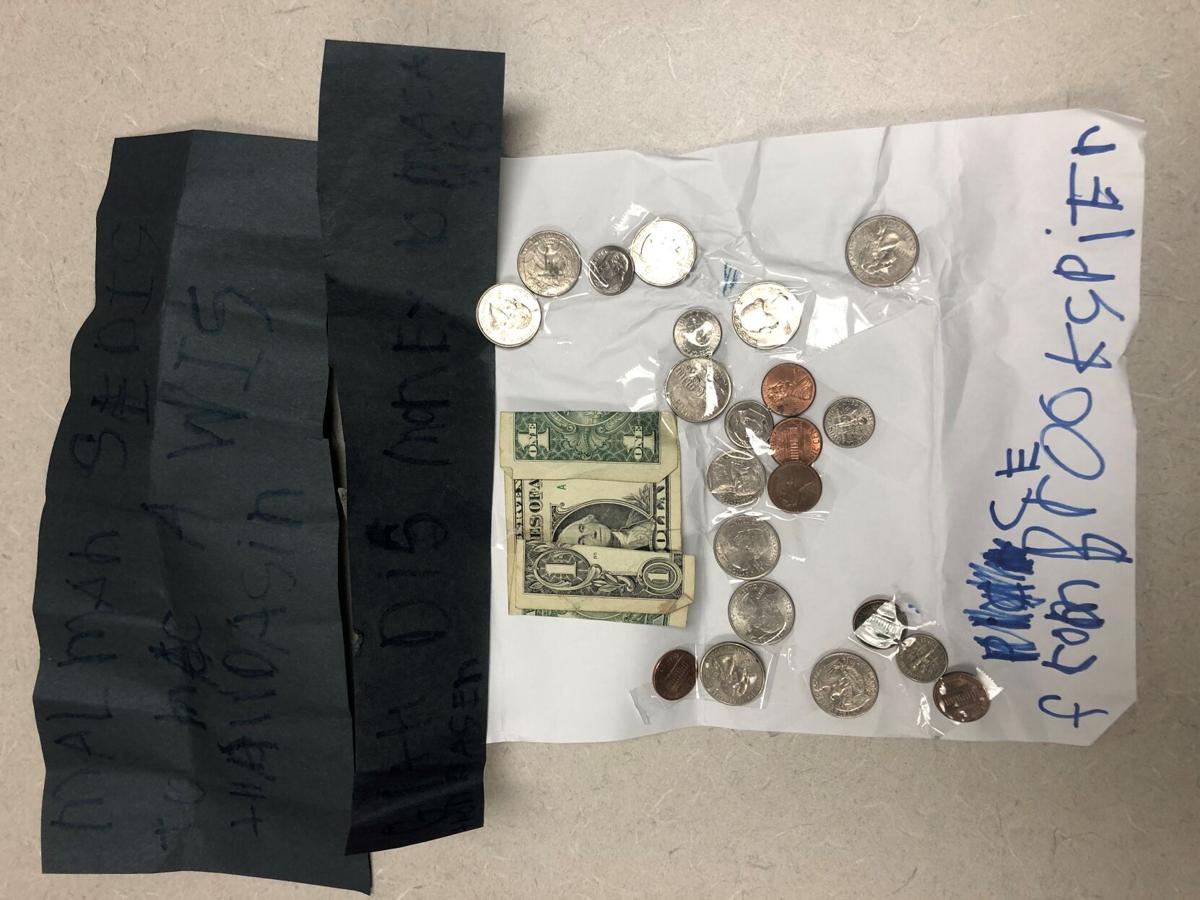 ST. LOUIS, MO (NOVEMBER 20, 2020) – Make-A-Wish Missouri & Kansas is asking for the public's help in turning a young donor's generosity into new wish granting opportunities for local children battling critical illnesses.
The nonprofit is launching a "Help Like Brooks" campaign after receiving an anonymous $4.11 donation in the mail from what appeared to be a child. The donation arrived in bulky packaging and included a handwritten note asking for the mailman to "deliver the package to Make-A-Wish." The package contained a letter with coins and a dollar bill taped to it along with the words "From Brooks."
Make-A-Wish Marketing & Communications Director Brian Miller said the heartwarming donation moved them so much they wanted to raise funds to grant a wish in his honor. Just a few weeks later, an anonymous donor who was inspired by Brooks story, came forward to offer a dollar-for-dollar match, up to $10,000, to help two grant two wishes for local children with critical illnesses.
"We were so inspired by Brooks because his donation serves as a perfect example that no matter how small the gift, generosity has the power to transform lives," said Miller. "Already, his donation has evolved into something bigger than he might have imagined and that's the power of giving. If we do eventually learn Brooks' identity, we'd love to send him a Thank You letter and show him how impactful a single gift can be."
Due to the coronavirus pandemic, Miller said 400 wishes have been impacted in some way, whether being postponed due to travel or altered to fit the current medical landscape. Now, there's a push for more local experiences, including virtual shopping sprees, playsets, and even puppies. Miller said they hope the "Help Like Brooks" campaign will inspire others to donate what they can to help children experience the impact of a wish. People can donate to the effort by going to http://site.wish.org/goto/Brooks.
For more information about Make-A-Wish Missouri & Kansas, visit mokan.wish.org.
Make-A-Wish® Missouri & Kansas creates life-changing wishes for children with critical illnesses. We are on a quest to bring every eligible child's wish to life, because a wish is an integral part of a child's treatment journey. Research shows children who have wishes granted can build the physical and emotional strength they need to fight a critical illness. Headquartered in Phoenix, Arizona, Make-A-Wish is the world's leading children's wish-granting organization, serving children in every community in the United States and in 50 countries worldwide. The local chapter is headquartered in Ballwin, Missouri and serves all counties in Missouri and Kansas.
Since 1983, Make-A-Wish Missouri & Kansas has granted more than 8,900 wishes to local children with critical illnesses. For more information about Make-A-Wish Missouri & Kansas and how you can transform lives, one wish at a time, please visit our website (mokan.wish.org) and connect with us on Facebook (makeawishMOKAN), Twitter (@makeawishMOKAN), Instagram (@makeawishMOKAN) and YouTube (MakeAWishMOKAN).
Be the first to know
Get local news delivered to your inbox!