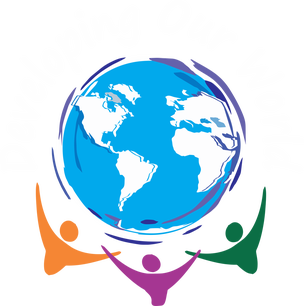 "Give away your life; you'll find life given back, but not merely given back—given back with bonus and blessing. Giving, not getting, is the way. Generosity begets generosity."
Since the beginning of time, humans are taught to help one another. The act is not just a code of conduct; it has been mentioned in the Bible, not once but multiple times, it has been stressed that humans help one another. Moreover, helping fellow being is not just the teachings of God, it is also a form of worship.
There are lots of forms of helping people, and it includes showing sympathy, giving money, food or clothes in the name of charity. It not only helps the other person, it refreshes the individual's faith and makes his bond with God closer.
The World today has realized that importance of helping one another, and there are many people who are making their efforts to make the World a better place for every human, regardless of the age, sex, color, race or religion.
Among those hard workers, Miguel Torneire remains distinguished. Miguel lives his life according to the teachings of the Bible, is a devoted pastor and is a humble human being. Growing up with his grandparents, he realized the importance of helping others. In 2018, he started up the organization, "Developing Our World." Miguel started the organization under his philosophy and belief in the holistic community development. Miguel Torneire's aim is to make the World better, equal and just for every human being.
DEVELOPING OUR WORLD- MAKING A DIFFERENCE TO BRING PEOPLE CLOSER
Since the World began, there exists a balance that holds the World together, like how the day is shifted to the night, the summer is taken over by the winter, the wealthy is bent to give a part of their wealth in the name of God to help those who are poor. This is done to create a cycle of wealth being passed on to everyone and to eradicate problems such as poverty, limitation of resources and many others.
This philosophy is the first step towards the development of a holistic community, and the similar philosophy Miguel believes in. To take this a step forward, he created 'Developing Our World'.
Developed by Miguel Torneire in 2018, Developing Our World is a non-profit organization focusing on holistic community development. The organization aims to strengthen the community by addressing problems that cause disturbances in the circle of life within the community with their people and own resources.
Developing Our World combines all social, physical, educational, and economic approaches and pairs it with the spiritual development of the community. Its combination of all the issues makes the organization a trusted organization. It makes use of several processes that are improving the lives of people in many places, including Guatemala.
These programs include the Rural Leader's Training Program, Nurses, Public Health Volunteers, and Mid-Wives Training Program, Teachers Training Program, and Sponsor a Teacher Program. More programs are working under the organization's holistic community development approach, including Sponsor a Leader Program, and Small Loans Program. The organization also contributes to improving hygiene in a community and also offers scholarship programs for kids.
Developing Our World hopes to "develop our world" and eradicate the problems of the World as much as possible so that the World becomes better and people draw closer to one another. Join hands with them today! Visit developingourworld.org for more information.
Stay in touch! Connect to their social media accounts to stay updated!