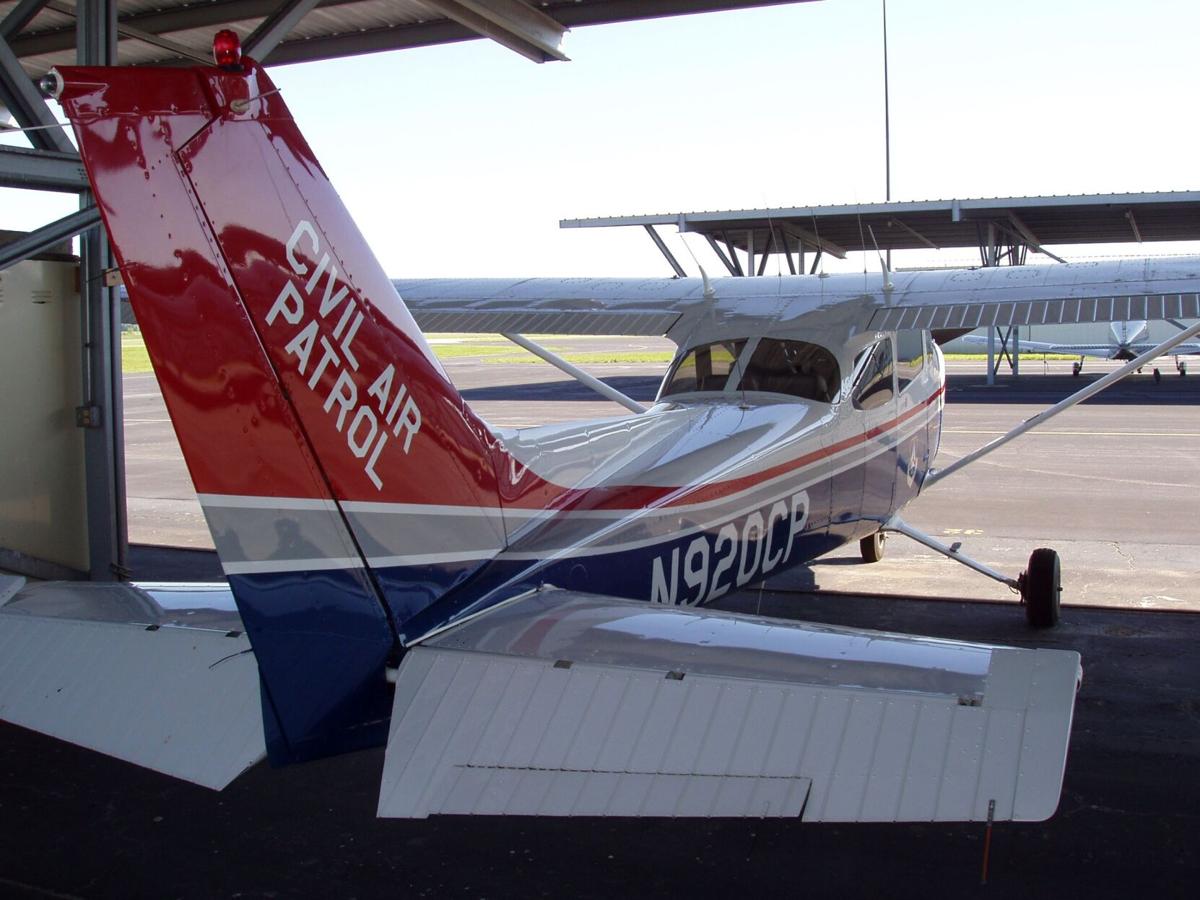 WHITEMAN AIR FORCE BASE, Mo. – The Missouri Wing of the Civil Air Patrol, U.S. Air Force Auxiliary, will be participating in a statewide disaster training exercise on Saturday, September 18, 2021.
Mission base for the Missouri Wing will be located at the Rolla National Airport.  Additional staging areas will be established throughout the state.
The exercise will simulate severe weather events across the state including: thunderstorms with heavy rainfall and flash flooding potential; major flooding concerns along the Mississippi River, Missouri River, James River, Middle Fork of the Salt River, and the Gasconade River; and tornadoes and straight line wind damage near Columbia, Mark Twain Lake, and the Lake of the Ozarks.
Volunteers from across the state will participate in training tasks including:
·       - Aerial damage and assessment photo reconnaissance of critical infrastructure; including roads, bridges, and levees.
·       - Ground team inspection of critical infrastructure.
·       - Aircrew and ground team evaluation of river levels.
·       - Aircrew and ground team evaluation of tornado and straight line wind damage.
·       - Statewide communication drills; including coordination between aircrew and ground teams.
·       - Use of the National Incident Command System (ICS) for command and control.
Formal disaster and search and rescue training exercises are held on a regular basis throughout the state several times each year.  Additionally, the wing is evaluated every other year by the U.S. Air Force to ensure that its members can perform as required for the missions they are entrusted with by the Air Force Rescue Coordination Center.
"Natural disasters are yet another mission Missouri Wing members train for to be of service to their communities in times of need," said Lt. Col. Raun Hamilton, mission incident commander.  "And it's through constant training, such as this exercise, that we are ready when the call comes."
The Missouri Wing of the Civil Air Patrol is composed of over 900 members organized in almost thirty units located throughout the state. Assets include nine single-engine aircraft, twenty two vehicles, and extensive communication equipment. The wing conducted five search and rescue missions, three disaster relief missions, ten training missions, as well as eight other state and federal support missions, in 2020 and was credited with five finds. Visit www.mowgcap.us for more information.
Civil Air Patrol is the longtime auxiliary of the U.S. Air Force and as such is a valued member of its Total Force. In its auxiliary role, CAP operates a fleet of 560 single-engine aircraft and 1,550 small Unmanned Aircraft Systems (sUAS). It performs about 90% of continental U.S. inland search and rescue missions as tasked by the Air Force Rescue Coordination Center and is credited by the AFRCC with saving an average of 82 lives annually. CAP's 66,000 members also perform homeland security, disaster relief and drug interdiction missions at the request of federal, state and local agencies. Operating as a nonprofit organization, CAP also plays a leading role in STEM/aerospace education, and its members serve as mentors to 28,000 young people participating in CAP's Cadet Programs. Visit www.CAP.News or www.GoCivilAirPatrol.com for more information.