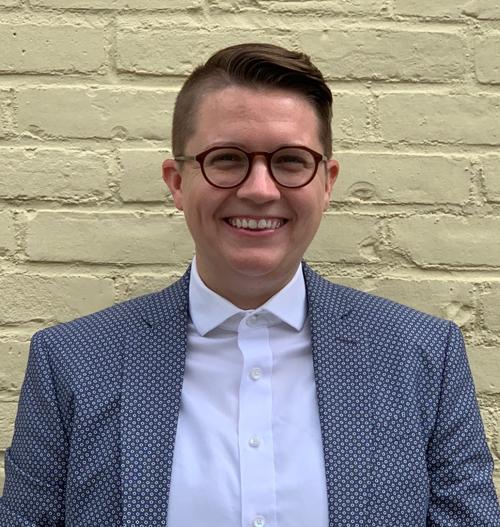 Beautiful People Names Mary Williams
St. Louis Native Williams to Succeed Jan Brunkhorst,
Who Will Retire After 10 Years of Leadership 
Beautiful People Provides Adaptive Sports Programs Throughout Orange County
for Children with Disabilities  
July 3, 2019 – Warwick, NY – Beautiful People, Orange County New York's largest adaptive youth sports league, today announced that it has named Mary Williams as the organization's Executive Director, effective immediately. Williams is succeeding Jan Brunkhorst, who is retiring after leading the organization since 2008.
Williams, originally from St. Louis, Missouri, will work to expand Beautiful People's successful and growing adaptive sports programs, which currently reach more than 200 participating youth athletes across the region, and are facilitated by more than 100 dedicated volunteers from communities across the county.
"Beautiful People is a true family, and our community of athletes, parents and volunteers deserve an Executive Director that can continue our tradition of caring, inclusion, and most of all – fun.  We could not be more excited about Mary joining our team, and look forward to reaching even greater heights under her leadership," said Peter Ladka, Founder and Chairman of the Board of Directors.
Prior to Beautiful People, Williams was the Development Director of the Town of Wallkill Boys & Girls Club.  As a senior member of the management team, she helped guide the organization, built relationships throughout the community, and executed successful resource development strategies.  Previously, Williams was the Projects and Development Manager for the Center for Mind and Culture in Boston.  Williams was also Program Facilitator and a Paralympic soccer coach for Youth Challenge in Cleveland, an organization that provides adaptive sports and recreation for children with physical and developmental disabilities.
"Beautiful People is such a wonderful organization. I am grateful for the opportunity to work closely with our families, volunteers and generous supporters in order to help build a meaningful community for all those involved," said Williams.
Announced earlier this year, Jan Brunkhorst has chosen to retire after serving as Beautiful People's Executive Director for the past decade. She has driven the growth of Beautiful People from a handful of baseball players and their families to a vibrant organization that operates soccer, basketball, cheerleading and track programs, along with a 160-player baseball league.  Brunkhorst also spearheaded Beautiful People's largest fundraising program ever, raising more than $300,000 to build the Daniel Fratto Memorial Field, Orange County's only adaptive soft-surface baseball diamond, at Wickham Woodlands park in Warwick.
"Jan has been the single greatest driving force behind the growth of Beautiful People, not only in our programming, but in the maturity and development of our organization as well.  Her affable personality, infectious sense of humor, and unwavering sense of dedication have been instrumental in attracting new members to the board of directors with a broad diversity of skills, and in building invaluable relationships within the broader community.  Simply put, everybody loves Jan, she's an amazing person, and we're all going to miss working with her.  Moving forward, we're very excited about working with Mary — she'll be a great new addition to the Beautiful People family." said Jeremy Havens, Vice-President of the Board of Directors.
Beautiful People is a community sports organization that enables joy, inspires hope, and fulfills dreams among children with disabilities and their families.  Founded by Peter Ladka in 2006, the organization is a 501(c)3 nonprofit which provides adaptive baseball, soccer, basketball and cheerleading for children and young adults with developmental disabilities and physical challenges, ages 5 and up.