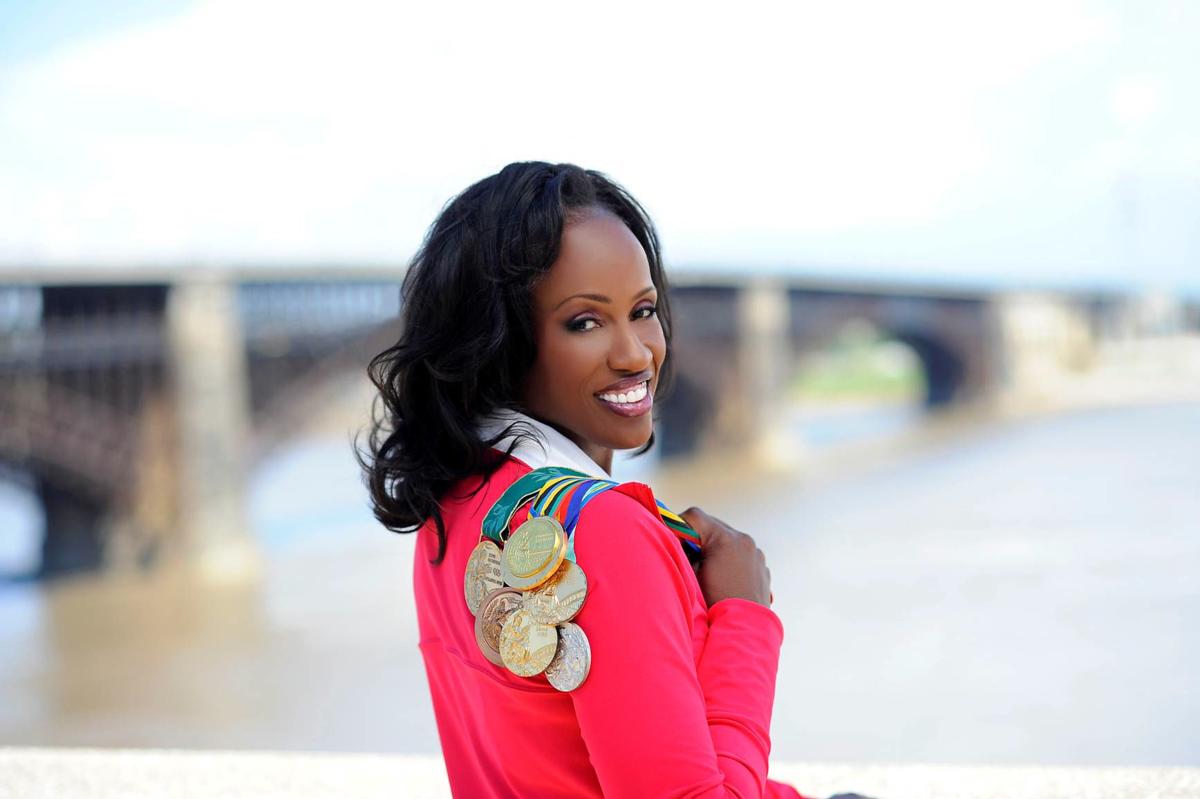 (East St. Louis, Ill. – May 1, 2020) –  The Jackie Joyner-Kersee Foundation (JJKF) announced it will be launching a new eSports learning and competitive playing opportunity for kids who attend the JJK Center. The partnership, in conjunction with Blaze Fire Games, will create academic and career pathway opportunities for children in the fields of technology and gaming. The agreement will also allow kids to play competitive eSports and welcomes the newly formed JJKF eSports team as an official member of the Blaze Fire Games Conference.  
Jackie Joyner-Kersee, Founder and CEO of the Jackie Joyner-Kersee Foundation, said the new partnership will help kids turn their natural interests for video games into career opportunities.
"eSports is an area where, I admit, it took me some time to really grasp the idea of it," said Joyner-Kersee. "But once I did, I realized it really fit with our mission here at JJKF. We use sports as a hook to get kids in the door here, and then we teach them all of the other life and academic skills they need to know. I realized this could be the same concept. More than 200 colleges across the country now offer scholarships for eSports and this is an area that will continue to gain momentum. I'm happy that we're going to have the opportunity for our kids to be on the forefront of learning and utilizing this technology."
Joyner-Kersee said the partnership will emphasize creativity, innovation and how to leverage gaming and technology as a lifelong personal and professional development tool. As part of the program, JJKF students will have access to virtual learning opportunities and can earn course certificates in subjects such as Intro to eSports, eSports Production Management, eSports Digital Marketing, Competitive Gaming Analytics, and eSports Coaching. Joyner-Kersee said the Foundation hopes to eventually create an Innovation Center for kids to hone these skills.
The JJKF eSports team will compete throughout the nation for multiple online cash prizes, scholarships and trophies. Participants will battle against each other in games such as Rocket League, NBA2K, Madden and Super Smash Bros. The JJKF eSports individual team gamers will compete in an upcoming Rocket League eSports gaming tournament beginning on June 1st hosted by Blaze Fire Games.
eSports, according to recent studies, generated over 1.1 billion dollars in revenue in 2019 and has been shown to appeal to a wide-range of people across generation, race, gender and ethnicity demographics.
"We believe to truly achieve the goal of erasing the digital divide, that access to technology must not ever be the end goal," said Isiah Reese, CEO of Blaze Fire Games. "The JJK Foundation and the 3,200 youth they serve annually, where 98 percent of the youth in the community qualify for free or reduced lunch, are several reasons why Blaze Fire Games, including our partners, are so excited about what can be achieved and how many generations we could ultimately impact because of this eSports partnership."
Blaze Fire Games is a licensed digital online games provider, which taps into a variety of creative talent and skills across the globe.  The company aims to connect a diverse group of participants by introducing them to a career path where they will learn to compete in a gaming environment.
Jackie Joyner-Kersee is considered one of the Greatest Athletes of All Time and was named Sports Illustrated for Women's top female athlete of the 20th century. The Jackie Joyner-Kersee Foundation is a 501c(3) nonprofit whose mission is to instill youth in the Greater East St. Louis area with the dream, drive, and determination, necessary to succeed in academics, athletics and leadership. Children who attend the JJK Center learn Joyner-Kersee's Winning in Life curriculum, which is based on her autobiographical book, A Kind of Grace. For more information about the Jackie Joyner-Kersee Foundation, go to www.jjkfoundation.org or call 618-274-5437.
Be the first to know
Get local news delivered to your inbox!