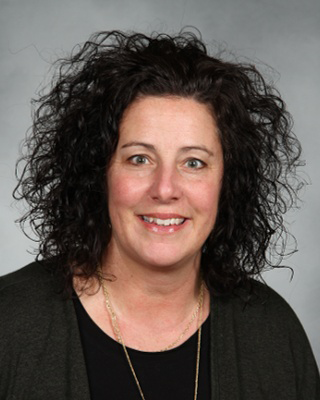 Wentzville School District Instructional Technology Coach Sam Hardesty Knoll has been selected to be part of the 2020 class of Midwest Education Technology Conference (METC) Spotlight Educators by EducationPlus.
Hardesty Knoll is one of 10 Spotlight Educators who will be featured presenters at the 2020 METC for K-12 educators, to be held February 10-12, at the St. Charles Convention Center. Spotlight Educators are being recognized for using technology to make a real difference in teaching and learning for their students and fellow teachers. Their impact is reflected in increased knowledge, new skills, and increased academic achievement using technology across various subject areas. Presenters and attendees from Missouri, Illinois and beyond attend METC each year to interact with experts in the field, learn from neighboring schools and share best practices. 
Hardesty Knoll has given more than 20 years to the education field, and made her way into the WSD as a fourth grade teacher at Peine Ridge Elementary in 2007. In 2009, she became a computer teacher, sharing her time and talent at three elementary schools, and in 2015, she began dedicating her time to integrating tech into the classroom for all teachers as a WSD Instructional Technology Coach. She holds a master's degree in educational technology, is a Google Certified Trainer and Google Certified Educator (Level 1 and 2), an Apple Certified Teacher, and a BrainPOP Educator. A frequent presenter at area educational technology conferences, Hardesty Knoll is passionate about sharing ideas for the betterment of all students. "I am truly excited and honored to be selected as an METC Spotlight Educator," she said. "I can't wait to share some of the amazing things that we are doing in WSD with others." 
According to WSD Director of Technology Greg Lawrence, who was honored as part of the inaugural METC Spotlight Educator class of 2013, sharing knowledge is what Sam's all about. "Sam's encouragement and expertise with instructional technology is transforming each classroom in the Wentzville School District," he said. "She is always willing to provide a helping hand. Sam is known for saying 'How can we help?' and going above and beyond to support each and everyone in our District. We are proud that Sam is being recognized for all of the amazing things she does to support learning in the WSD."
Liberty High School Librarian Kelly Oliva was recognized as a 2018 METC Spotlight Educator, as well as WSD Instructional Technology Coach Michael McCann in 2016. That means that the WSD has had four METC Spotlight Educators since its inaugural class of 2013.
To learn more about the METC, visit EducationPlus website.