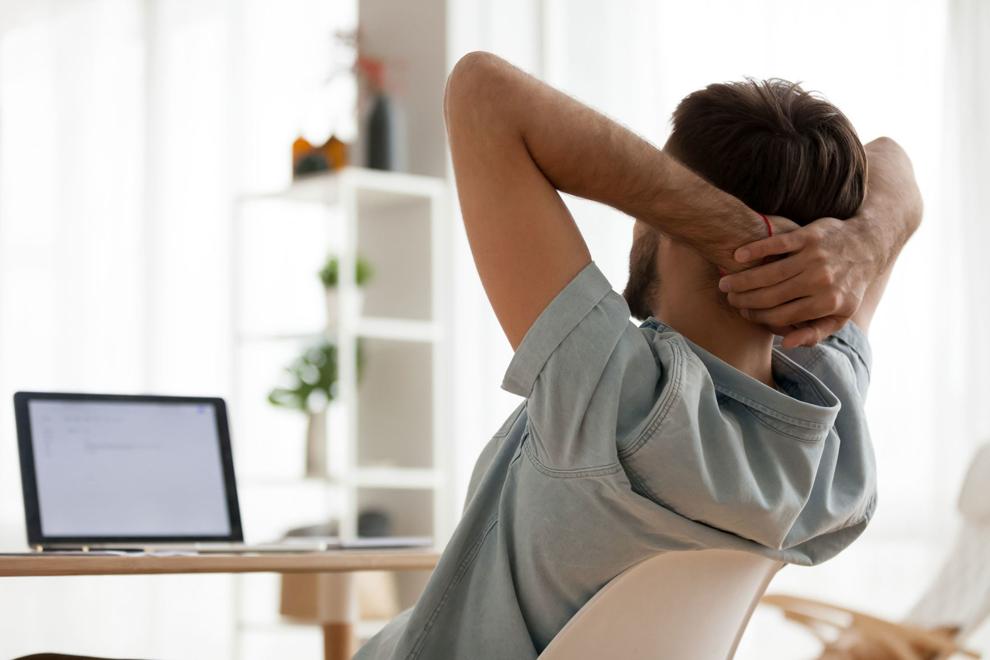 Depending on where you're sitting, you may find it's introducing new problems into the equation. But problems often have solutions.
Problem: Chair is too high.
Solution: Put books, boxes or an ottoman underneath your feet so that your legs make a 90-degree angle — your knees stack over your ankles and your knees come straight out from your hips.
Problem: Slouching on the couch.
Solution: Sit upright on the couch with pillows behind your back, or sit sideways on the couch with your back against the armrest and your legs straight out in front of you.
Solution: Prop yourself up with pillows behind you, pillows underneath your arms and pillows underneath your legs. You want to have your knees bent and your arms propped up so that the elbows are at the same height as the sides of your body.
Problem: Standing and hunched over a counter
Solution: Prop your computer up onto boxes or magazines so that you can look at your computer at eye level instead of tilting your head down.