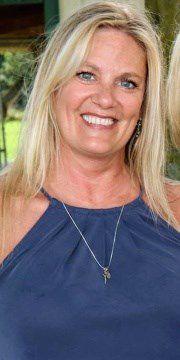 Ruth is a spinal cord home care coordinator with the VA at Jefferson Barracks. She has always had an affinity to help people and becoming a nurse is a perfect fit for her. In 1991, her dad fell at our house and and became a quadriplegic. She watched her mom care for him, mostly by herself, for year before he passed away. Her dad and uncle were veterans, and I was in the USAF for 14 years, at which time we traveled and lived on military installations.
Given her experience with her dad and interest in the military veterans, it was something she could not pass up. She has been caring for Veterans for 15 years and still has a passion for it.
She takes calls after-hours to help a family member who is caring for a veteran at home who becomes overwhelmed or doesn't know what to do. They know they can call her and she won't dismiss them. She is always there for them and makes sure they get the help they need.