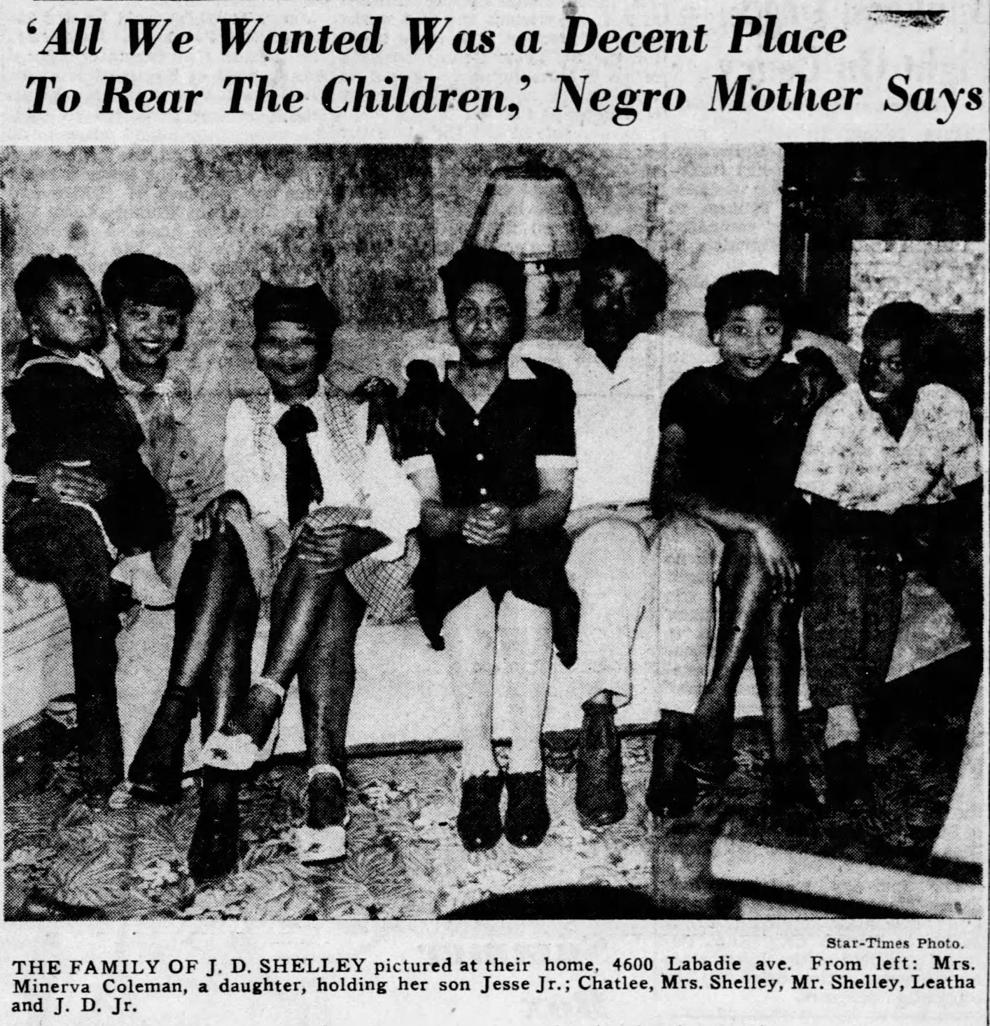 John D. Shelley and his wife Ethel bought a home at 4600 Labadie in 1945, in an area covered by a restrictive covenant. That agreement, established in 1911, stated that for 50 years "persons not of the Caucasian race" couldn't live on property in the area. Neighbors, Louis Kraemer and his wife, asked the St. Louis Circuit Court to issue an order to prevent the Shelleys from moving in; that court's decision led to the Supreme Court decision.
The Shelleys lived at the home while the case moved through the courts. 
The judges didn't decide that the agreements barring members of a certain race from buying property were illegal, but that federal or state courts couldn't enforce the agreements.
At the time of the decision, a member of the Real Estate Board said the first "restrictive covenants" were established in the 1910s, and many had expired. He knew of two still in effect in 1948 - one in northwest city and one in south city. 
The Shelley home still stands, and is a National Historic Landmark. Shelley died at 91 in 1997; his wife died in 1983. The couple had 66 great-grandchildren and 32 great-great grandchildren at the time of his death.