As December quickly approaches and the free agent hot stove warms up, names seen as big or small that might fit the Cardinals' needs remain on the market as Major League Baseball's offseason moves along.
In an offseason for the Cardinals where president of baseball operations John Mozeliak said the club's payroll is "going up," where and how the Cardinals choose to spend that money will be revealed as eventual moves are made.
What we do know is how and where the Cardinals have spent in the past.
Looking back to 2014, these are some of the Cardinals' largest free agent signings:
Left-handed pitcher Steven Matz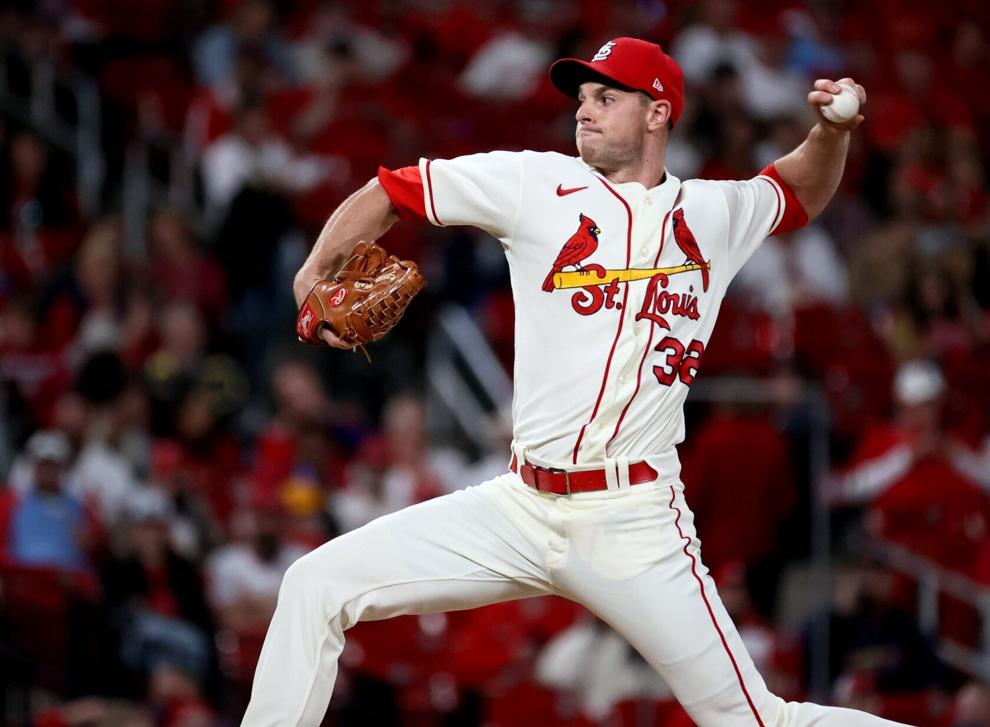 Contract: Four years, $44 million
Seasons played for Cardinals: 2022-Present
Age at time of signing: 30
With the impending expiration of the previous Collective Bargaining Agreement in early December 2021, Matz's contract signing came as some teams and players sought to get deals done before last winter's lockout froze conversations between clubs and free agents. Matz's deal included the most years and the highest total value that the Cardinals signed a free agent to since 2018.
In his first year with the Cardinals, Matz was limited to 48 innings of work due to a left shoulder impingement that forced him to the injured list on May 23 and a torn medial collateral ligament in his left knee upon his return on July 23. Matz returned to the Cardinals in a bullpen role in late September.
Left-handed pitcher Andrew Miller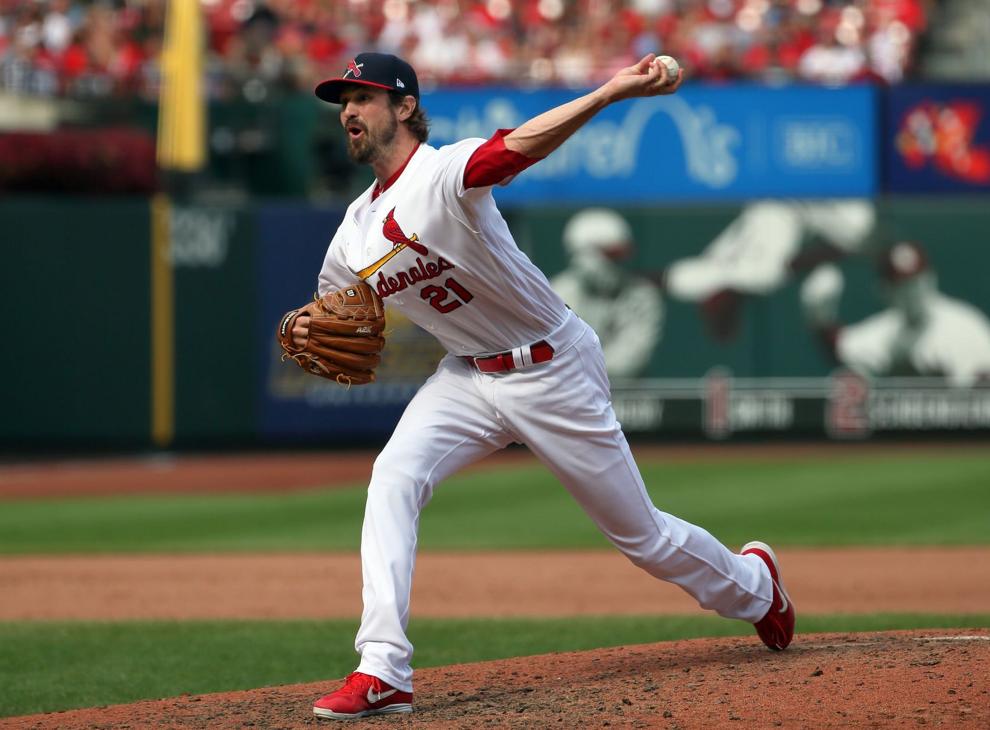 Contract: Two years, $25 million with a $12-million vesting option for a third year
Seasons played for Cardinals: 2019-21
Age at time of signing: 33
The lefty reliever and two-time All-Star joined the Cardinals after spending 13 years in the big leagues that included time with the Tigers, Marlins, Red Sox, Orioles, Yankees, and Cleveland. He pitched 67 2/3 innings and posted a 4.12 ERA with 30 saves in his first two seasons for St. Louis. Miller combined for five scoreless innings in five appearances during the 2019 postseason.
He secured the third-year vesting option to return when he made his 14th appearance of the pandemic-shortened 2020 season. In 2021, Miller posted a 4.75 ERA over 36 innings. He retired last March after playing an influential role in negotiating on behalf of the players for the current CBA.
Right-handed pitcher Greg Holland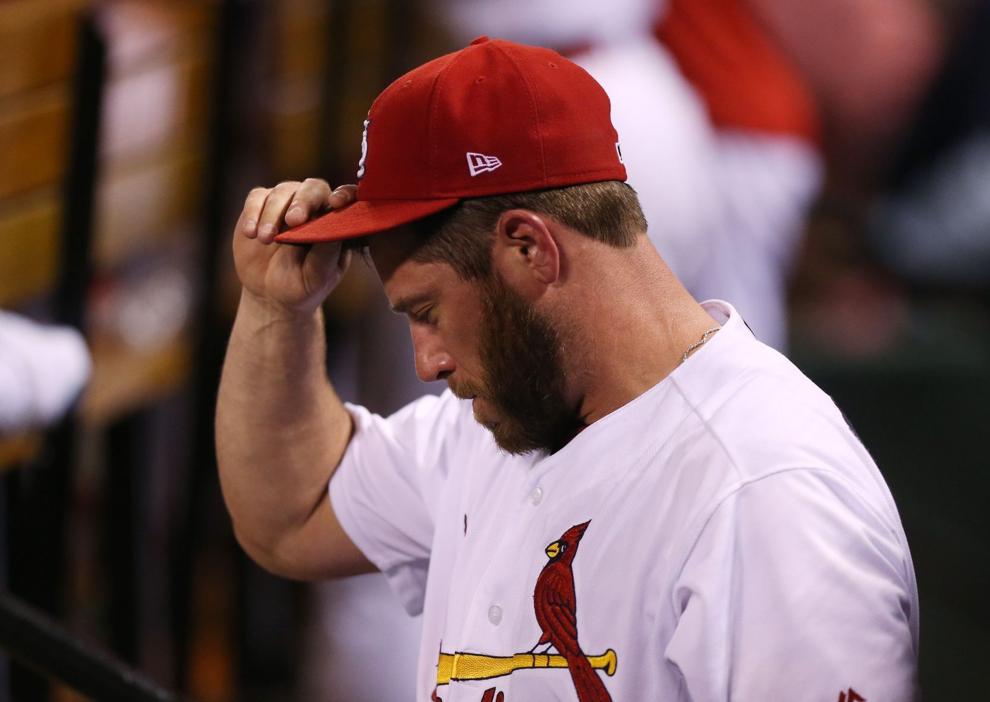 Contract: One year, $14 million
Seasons played for Cardinals: 2018
Age at the time of signing: 32
After making All-Star appearances in 2013, 2014, and 2017, Holland signed with the Cardinals the day before the 2018 season began. Holland appeared in 32 games and had a 7.92 ERA over 25 innings. He did not notch a save in three opportunities as a Cardinals after collecting 166 over the previous four seasons — three of which were spent with Kansas City. Holland was designated for assignment in July 2018 and claimed by Washington, where he finished the 2018 season.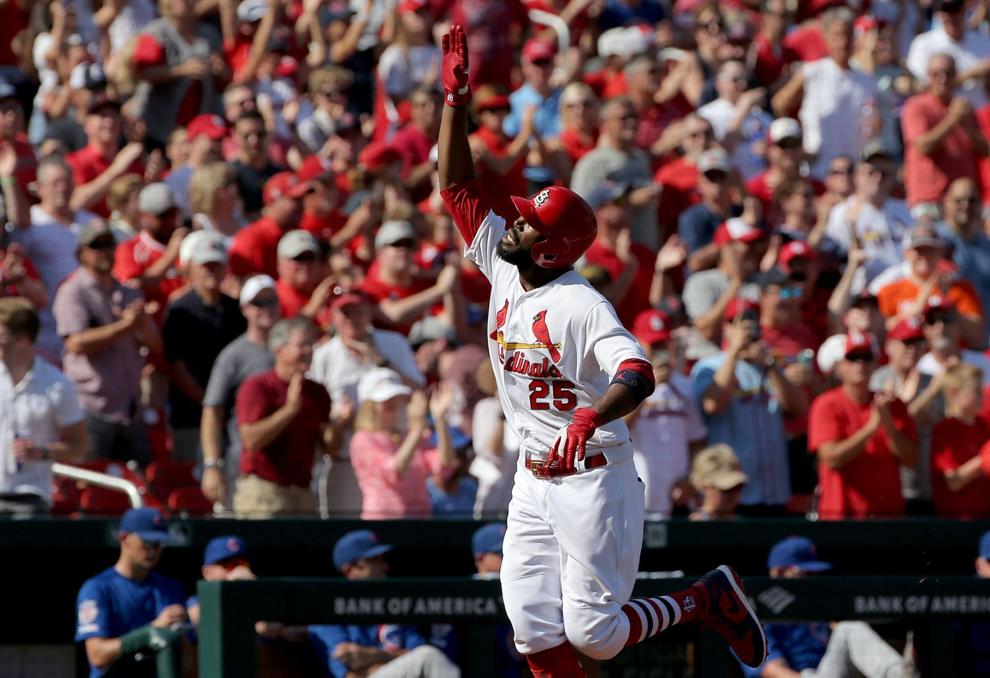 Contract: Five years, $82 million
Seasons played for Cardinals: 2017-20
Age at the time of signing: 30
Fowler's five-year, $82-million contract he signed in December 2016 is the largest free agent deal the Cardinals have made in the last 10 years in terms of years and total value. Fowler batted .264 with an .851 OPS and 18 home runs as the Cardinals' center fielder during the 2017 season. A left foot fracture limited him to 90 games in 2018 amid struggles at the plate. He went on to batt .218 with a .690 OPS in 271 games from 2018 through 2020. In the final year of his deal, Fowler was traded to the Angels in February 2021. The Cardinals covered $12.75 million of what remained on Fowler's deal.
Left-handed pitcher Brett Cecil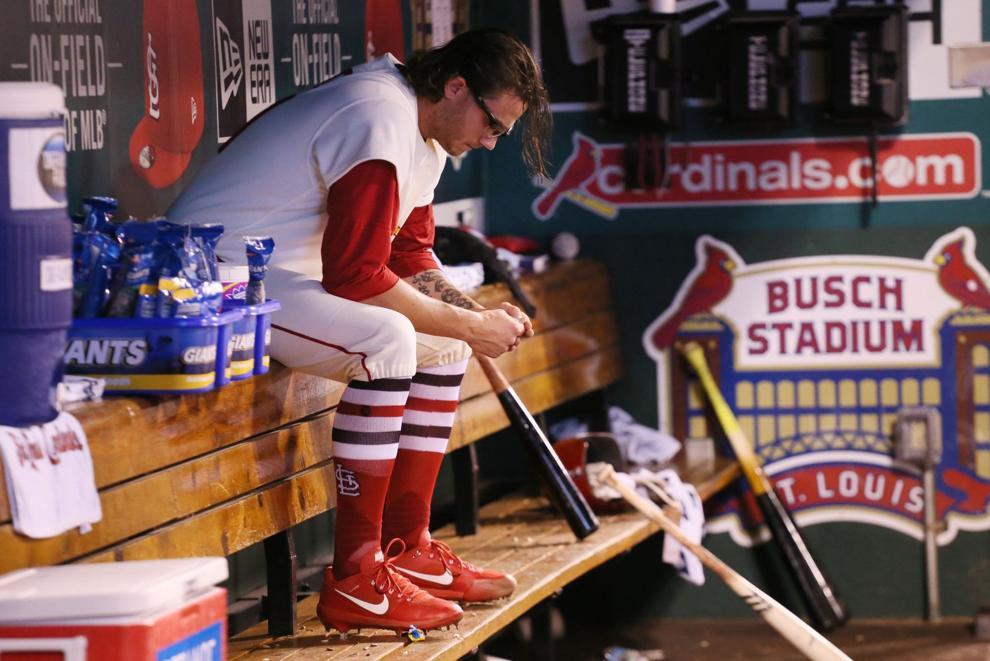 Contract: Four years, $30.5 million
Seasons played for Cardinals: 2017-18
Age at the time of signing: 30
When the Cardinals signed Cecil in November 2016, it was the largest contract the organization had given to a relief pitcher. Cecil's career as a Cardinals lasted just two seasons. Cecil combined for 100 innings of relief from 2017-18 and posted a 4.86 ERA in that span. He was limited to 40 games in 2018 because of a left shoulder strain and right foot inflammation, then missed the entirety of 2019 because of carpal tunnel syndrome in his left hand. The Cardinals released Cecil once ahead of the 2020 season.
Right-handed pitcher Mike Leake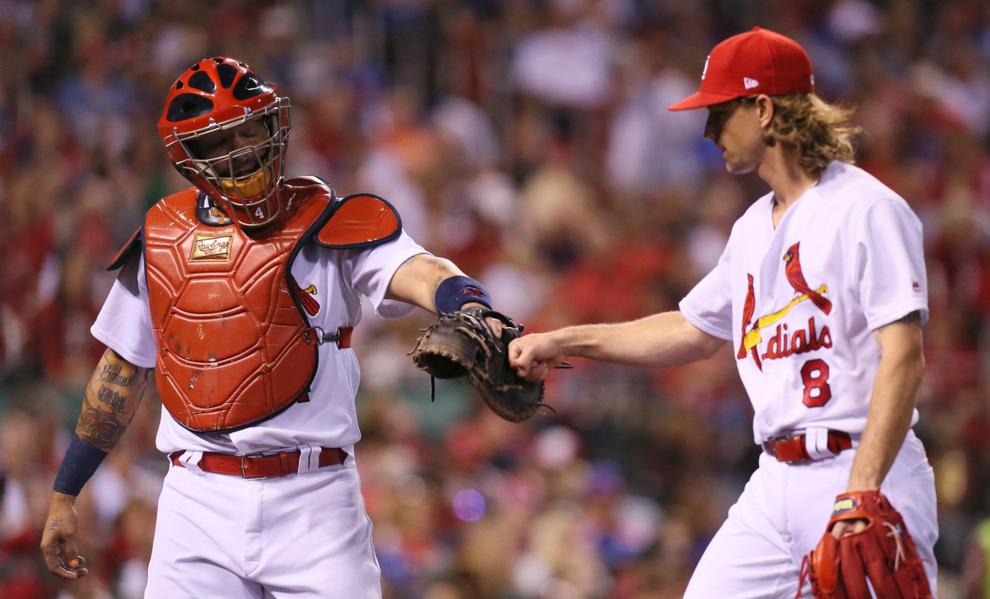 Contract: Five years, $80 million
Seasons played for Cardinals: 2016-17
Age at the time of signing: 28
Looking for an addition to the rotation and someone who could give the Cardinals innings after Lance Lynn had Tommy John surgery in 2015, the Cardinals struck a deal with Leake. Leake provided St. Louis with 176 2/3 innings and pitched to a 4.69 ERA across 30 starts in 2016. He logged 154 innings in 26 starts the following season before he was traded in August. Leake, cash considerations, and $750,000 of the international signing cap were sent to Seattle for minor-league infielder Rayder Ascanio.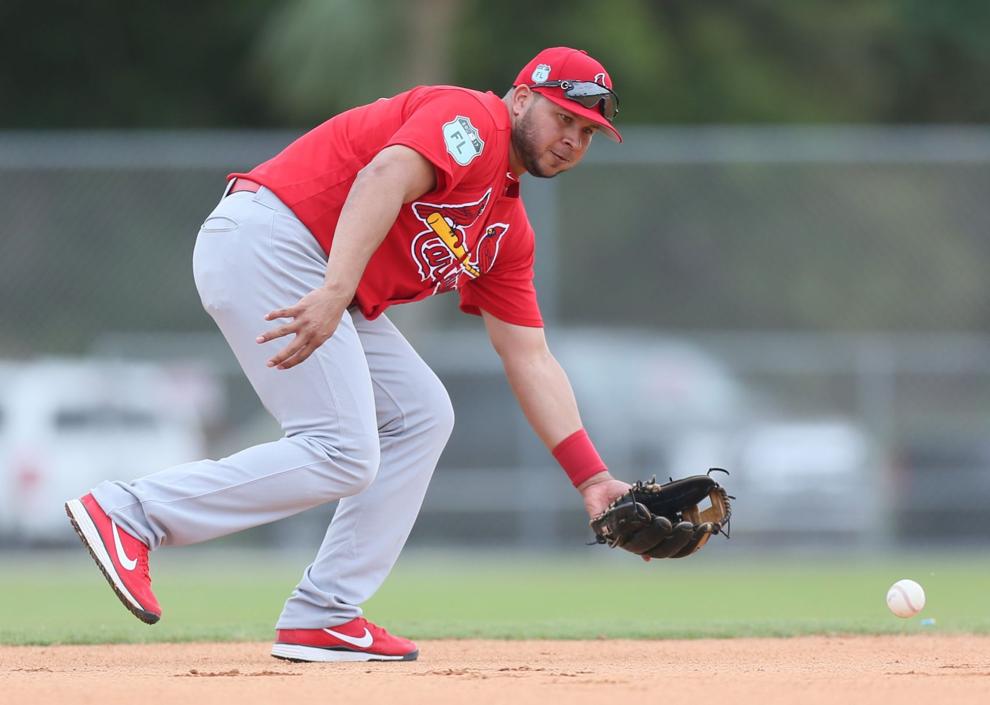 Contract: Four years, $53 million
Seasons played for Cardinals: 2014-17
Age at the time of signing: 31
At the time of his signings, Peralta's deal was the largest ever for a player coming back from a performance-enhancing drug-related suspension. Peralta batted .263 with a .779 OPS and hit 21 home runs during his first season as a Cardinal garnering him down-ballot MVP votes. He was the National League's starting shortstop during the 2015 All-Star game during a season in which he batted .275 and hit 17 home runs as the Cardinals' starting shortstop. Peralta's time as a Cardinal ended after he was designated for assignment in June 2017