CLEVELAND — By his own estimate Paul DeJong was probably third on Springfield's depth chart at shortstop — maybe even fourth — but when the Cardinals' Class AA affiliate reached the final two weeks of the 2016 season without a healthy option, manager Dann Bilardello turned to the "emergency" starter.
That first afternoon, before a game at Corpus Christi, Texas, DeJong stood at a position he hadn't seen in years with an oversized 11 ¾-inch black Wilson glove he used at third base. Two sensations rippled through him.
"Wow, look how far I am away from the plate," he said.
"Immediately," DeJong recalled, "I fell back in love."
This was his quick first step toward being an All-Star.
Less than three years since moving to shortstop and making a home there, DeJong is the Cardinals' lone representative in the 90th All-Star Game on Tuesday at Cleveland's Progressive Field. The Cardinals, circling .500 all summer, were one of two National League teams that did not have a player elected by either the fans or the vote of players and coaches. That left the commissioner's office to sift through the candidates to pick a Cardinal.
DeJong doesn't lead the team in traditional statistics like homers, batting average, or RBIs. He's not the flashiest fielder on the team, nor is he the swiftest runner. Yet, he stood out for all the things he does well as the Cardinals' most-complete candidate. Some of these same traits led Bilardello to think he could handle shortstop way back when.
"The bigger the situation, it just kind of worked for him," said Bilardello, now the Cardinals' High-A manager. "He's like that guy on 'American Idol' who you look at and you wonder and then he starts to sing. And wow he can really sing well but doesn't know it. He goes out to shortstop and looks so good. It's funny how people don't know they're good until they get to be."
DeJong is one of 36 first-time All-Stars at this Midsummer Classic, and at 25 he's part of a youth movement throughout the game. With an average age about a year older than DeJong, the National League's starting lineup is the youngest ever.
Within each league's roster there is another trend that has given DeJong tailwind — one that demands versatility, rewards multitasking, and embraces advanced metrics. The American League roster includes super-utility players: the Yankees' DJ LeMahieu, who has started at every infield position but third, and Kansas City's Whit Merrifield, who has starts at all three outfield spots and second base. The NL roster features some of the game's best two-way players in third baseman Nolan Arenado, shortstop Javier Baez, and the Dodgers' Cody Bellinger. Well-rounded doesn't do them justice. They are well-lopsided. And DeJong fits into the mix as, what Bellinger called him, "an overall above-average player."
"It's not about the home runs," said Colorado shortstop Trevor Story, an All-Star for a second time. "It's not just on-base. Slugging is obviously a pretty stat. But the guys who can get on base, play really good defense, steal bases. There are many different ways to win a baseball game, not just one. (DeJong) is super solid all the way around. I feel like he never has a bad at-bat. That goes a long way. I feel like he's the anchor of that lineup. Really good defense."
The description Story said he's chasing as a player is the same one that DeJong used for his goal: "complete."
For a long time, baseball had a paint-by-numbers way of describing that kind of player. Check his errors. Consider his position. Count his homers. How many steals? To measure the sharpness of a player's five tools there were plenty of dull stats. The analytics revolution has given new ways to measure and value players, and out of that mix a statistical alloy has emerged to help define the "complete" contribution to a team from an individual player. Wins Above Replacement (WAR) is the fusion of all elements of the game through the prism of runs. How many runs a player creates with his bat and his baserunning are measured along with how many runs his defense prevents. These numbers are compared against peers, adjusted for the league, and combined. With the reference that 10 runs is the equivalent of 1.0 win, then simple division reveals the player's Wins Above Replacement.
The ability "to embrace it shows that there are guys who affect the game in many ways other than hitting .350 or hitting 40 homers," said Boston outfielder and former AL MVP Mookie Betts. "You see a lot more names around (here) because of those type of things."
DeJong is one of those names.
While DeJong doesn't rank in the top 40 in the NL for average, homers, RBIs, or even OPS, he does rank in the top 20 for runs (55) – and WAR (2.7). He is 18th overall, according to FanGraphs.com's calculations, and he has the third-highest at shortstop behind Baez (3.4) and Story (3.1). For much of the first weeks of the season, he led his position, and as late as May 24 of this season his 2.8 WAR tied Christian Yelich for the third-highest in the majors. Mike Trout was second at 3.0. Bellinger led at 4.0. DeJong elbowed his way into that group with a strong start at the plate, but also splicing stats from every other facet of his game.
He's turned seven more double plays than any other shortstop, and while only one shortstop has more total chances than DeJong's 363, none have as few as his three errors. His plus-7 Defensive Runs Saved ranks fifth in the majors at shortstop. FanGraphs.com's metrics say he's the third-best baserunner in the National League.
His .258 batting average is a red herring.
"I definitely think batting average is a thing that you don't pay attention to," said Houston outfielder George Springer, whose 2.6 WAR on May 24 ranked right behind DeJong. "It's not dead and gone. But it's hard to hit in this league. Velocity is higher than it's ever been. Pitchers are doing it consistently. So, I think find ways to win means finding guys who can manipulate the bat, finding guys who (help) win in other ways than hitting, like myself, who just like to go get the ball. That's some value."
Standing at his locker this past week in Seattle, DeJong winced at the mention of his batting average and stressed that he wants to be a "great hitter" not a "great hitting shortstop." He described how hitting is a "natural talent" with a few adjustments, but baserunning and defense are skills he can constantly improve with work, with instincts. He described how being called an All-Star shortstop is "validation" of that work since the day in Corpus Christi. He realized that day he enjoys "being in the middle of everything," and yes he does check his WAR.
"I imagine that everything goes into it," DeJong said.
"Growing up, playing baseball, I was always trying to be an All-Star at whatever level, so when I got to the big leagues I don't think anything changed," DeJong said. "Obviously, you've got some players who should be in another league. They're that good. That's what I'm trying to work toward — being in that company, that top company. That next level. Breaking through and being here is an extreme honor. The next step: I want to be in that next discussion."
The brightest All-Stars in Cardinals history
4 All-Star Games: Willie McGee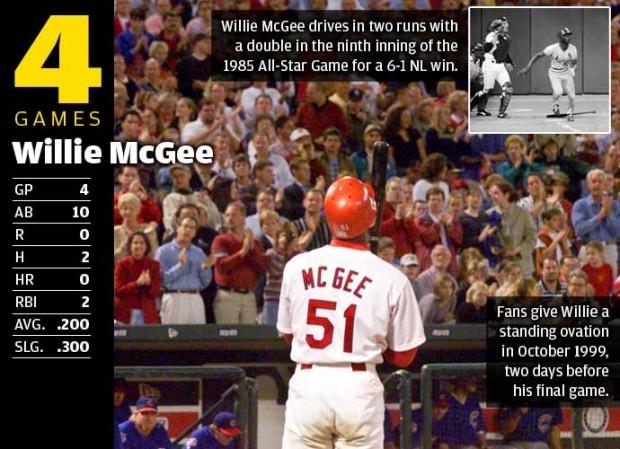 4 All-Star Games: Pepper Martin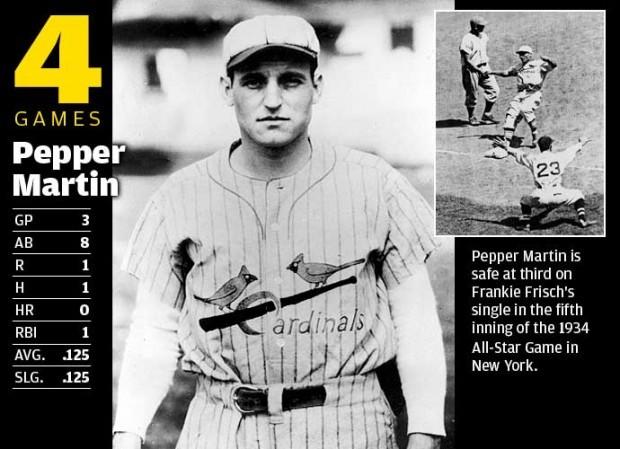 4 All-Star Games: Joe Torre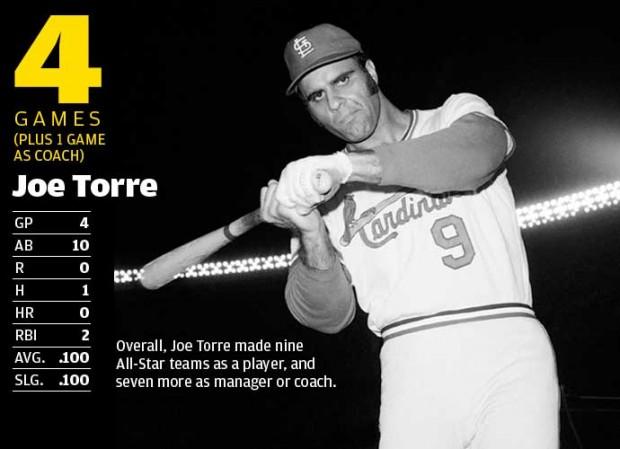 4 All-Star Games: Whitey Kurowski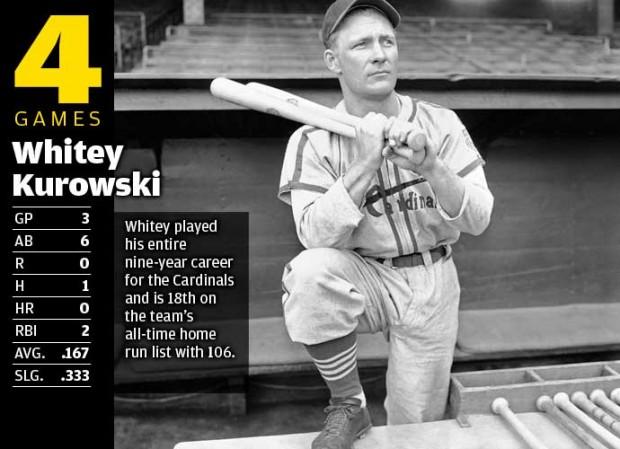 4 All-Star Games: Dizzy Dean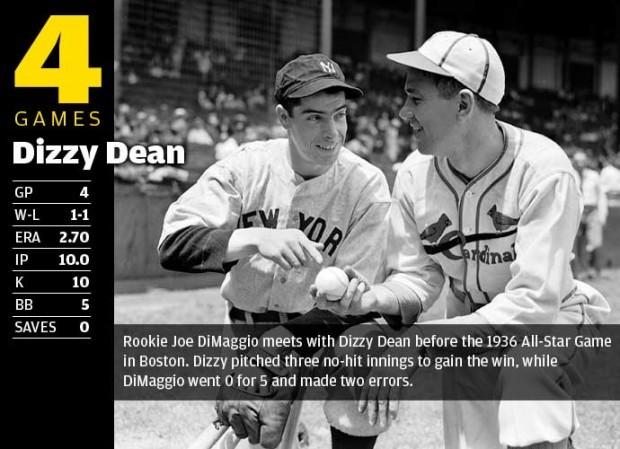 4 All-Star Games: Johnny Mize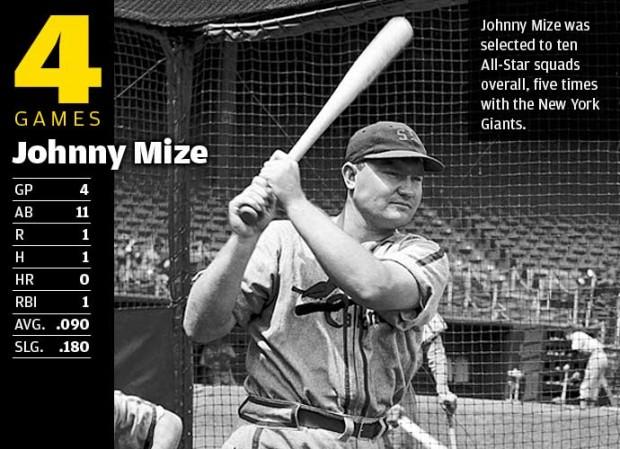 4 All-Star Games: Larry Jackson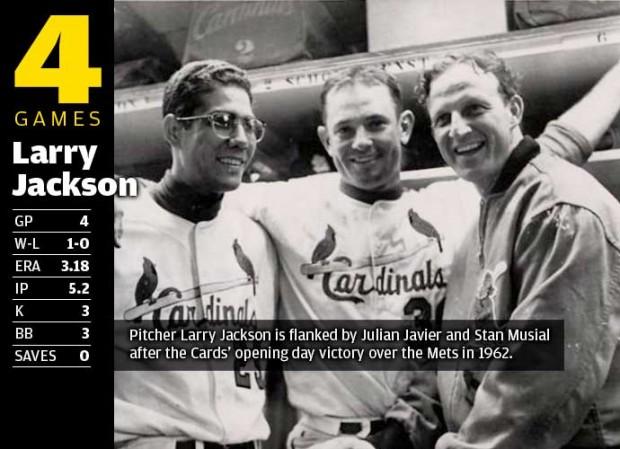 4 All-Star Games: Scott Rolen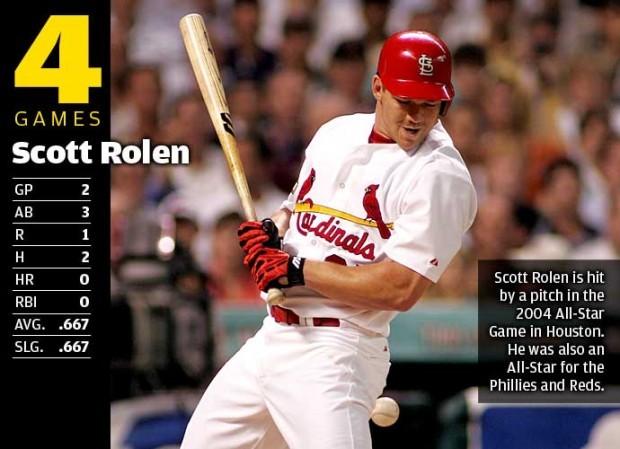 4 All-Star Games: Terry Moore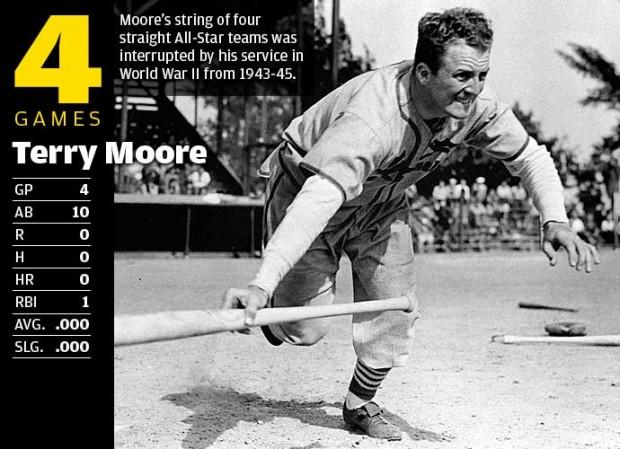 4 All-Star Games: Matt Holliday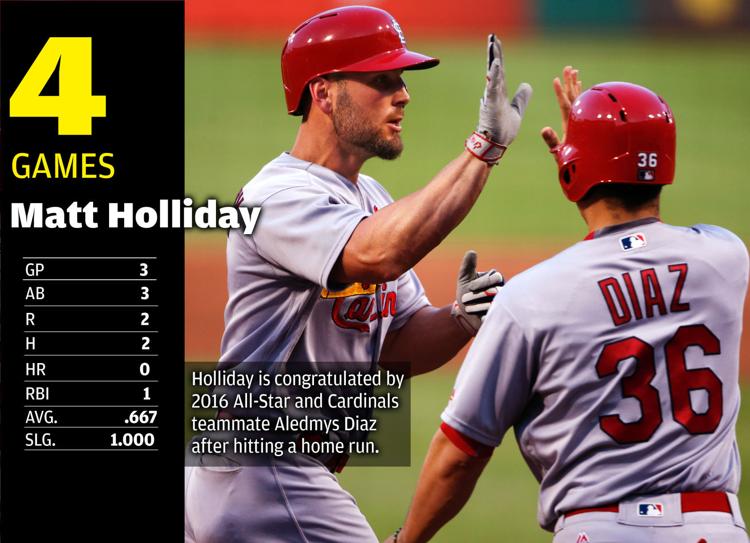 6 All-Star Games: Ted Simmons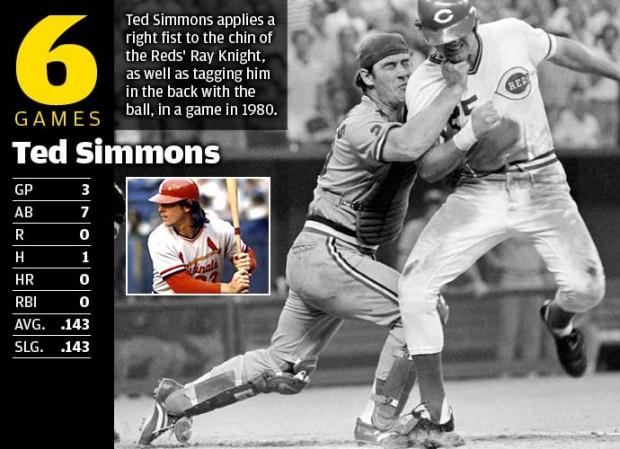 6 All-Star Games: Lou Brock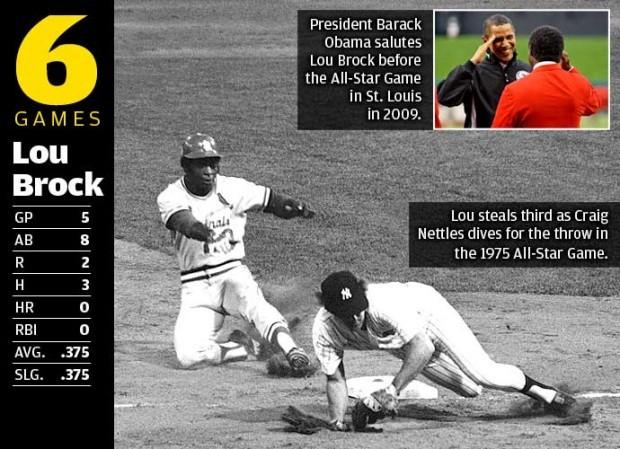 7 All-Star Games: Marty Marion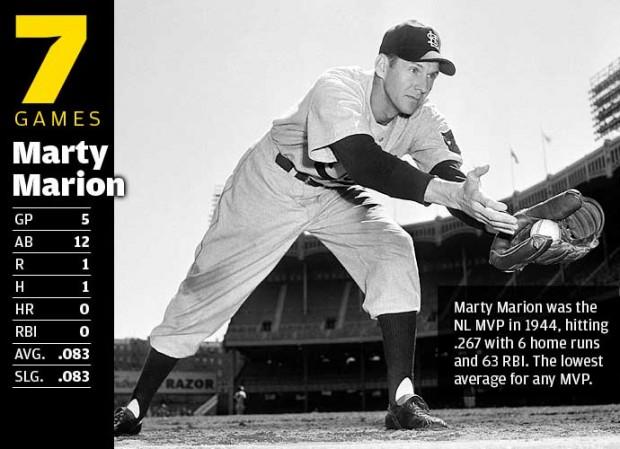 8 All-Star Games: Bill White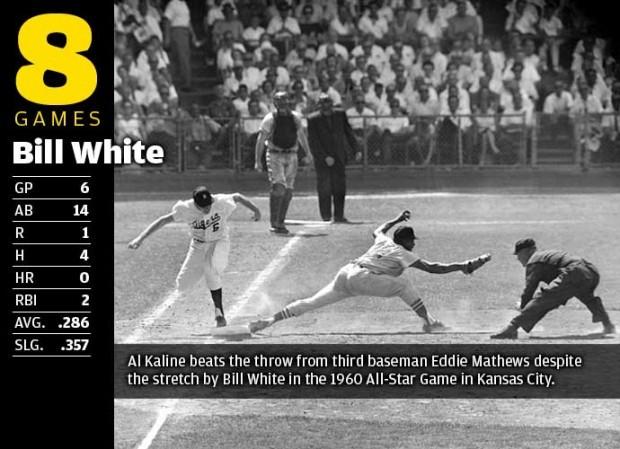 9 All-Star Games: Bob Gibson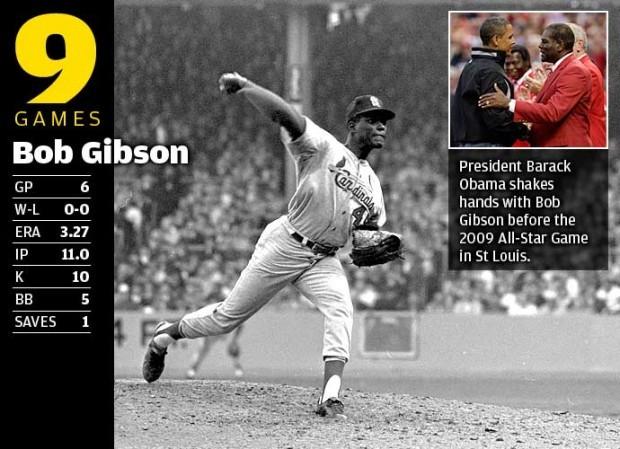 9 All-Star Games: Albert Pujols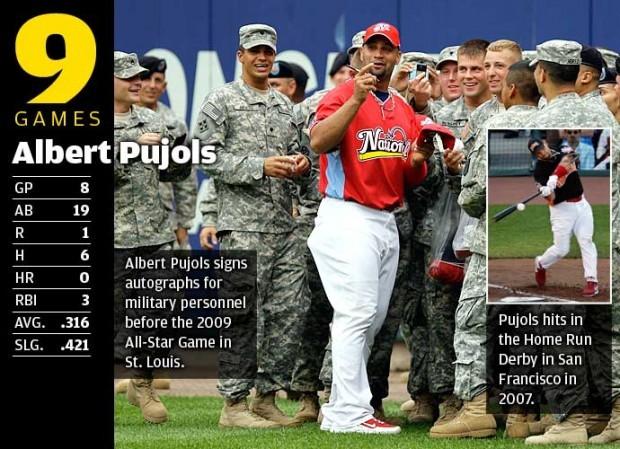 9 All-Star Games: Yadier Molina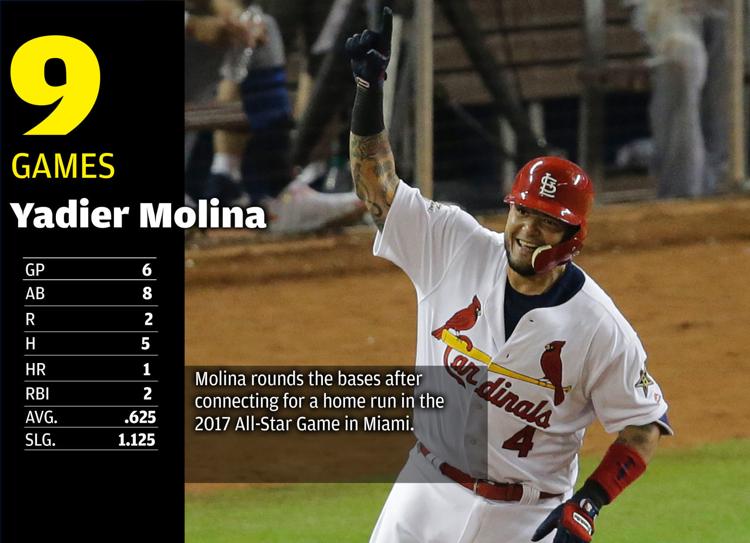 10 All-Star Games: Joe Medwick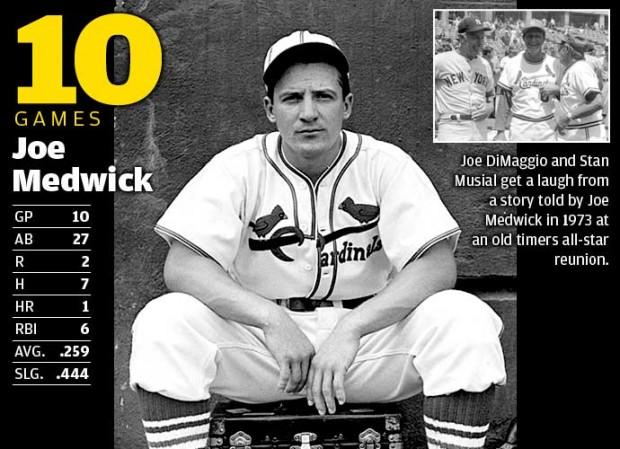 10 All-Star Games: Red Schoendienst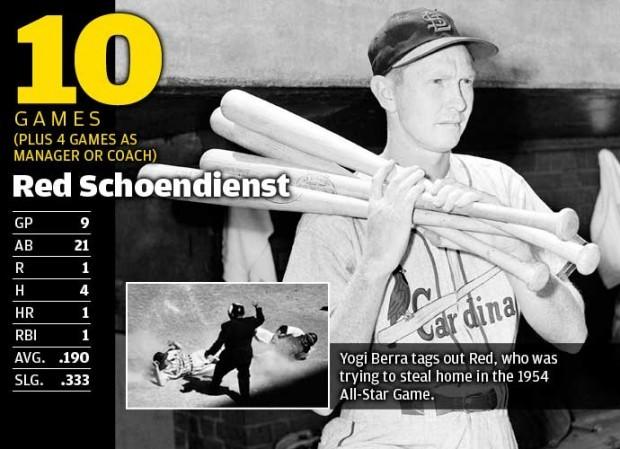 10 All-Star Games: Enos Slaughter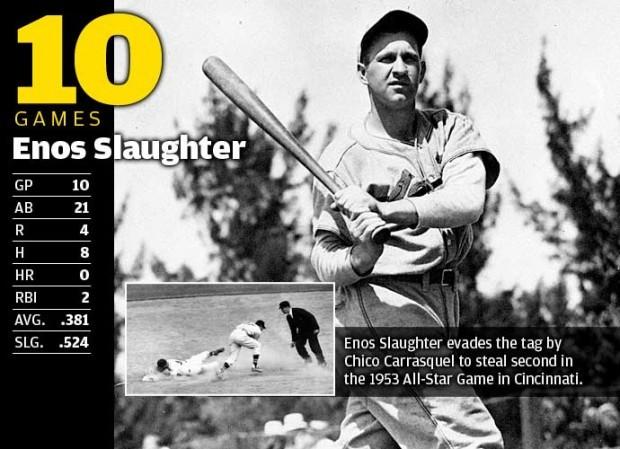 11 All-Star Games: Ken Boyer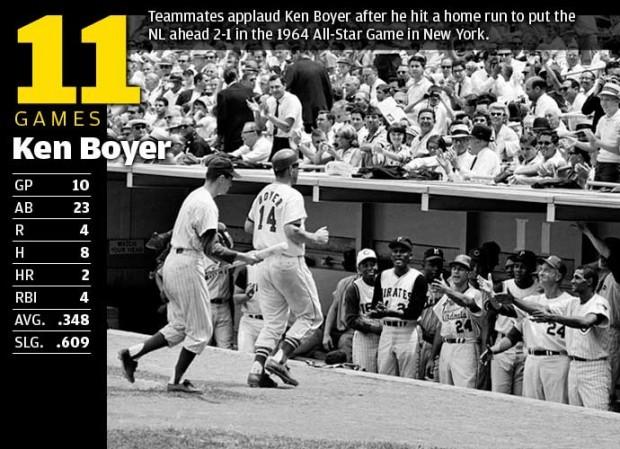 14 All-Star Games: Ozzie Smith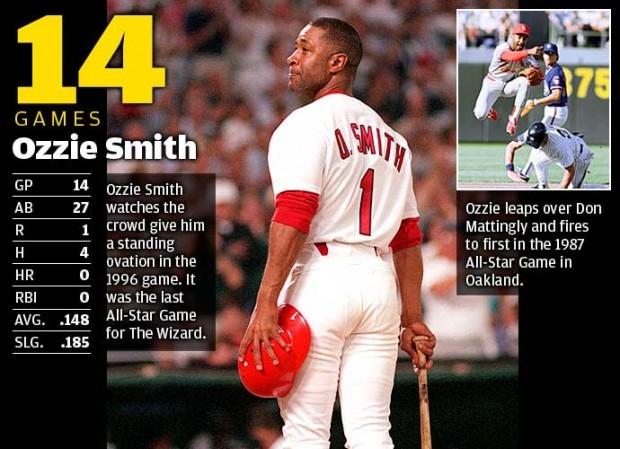 24 All-Star Games: Stan Musial