Like many, catcher Andrew Knizner knew what kind of offseason addition the Cardinals sought as they looked to fill a hole at the catching position for the first time in nearly two decades.
"It's definitely something I was paying attention to, but it's stuff that's out of my control who the team decides to go out and sign," Knizner said during Day 1 of Cardinals' Winter Warm-up.
With the catching vacancy left behind by the retirement of Yadier Molina at the end of the 2022 season, the Cardinals' catching question of who would fill the shoes left behind by the nine-time Gold Glover was answered when they signed three-time All-Star and former Cubs catcher Willson Contreras to a five-year, $87.5 deal in early December.
"I think everybody is excited to have Willson join the team," Knizner said. "He's a winning player, and I think he's going to help us win a lot of games this year. I'm just hoping that he's ready to retire that blue and throw on some red and adopt the Cardinal way and get to work."
The extent of the relationship between Knizner, 27, and Contreras, 30, had been limited to some conversations as NL Central rivals prior to the signing. Now, the two have been in communication and exchanged texts as they get set for spring training. They are aiming to work alongside each other later this month in Jupiter, Florida, before pitchers and catchers are to officially report by Feb. 15.
"We've always had good conversations," Knizner said. "Catchers always have that mutual respect for each other because it's kind of like that brotherhood across the league, I guess you could say."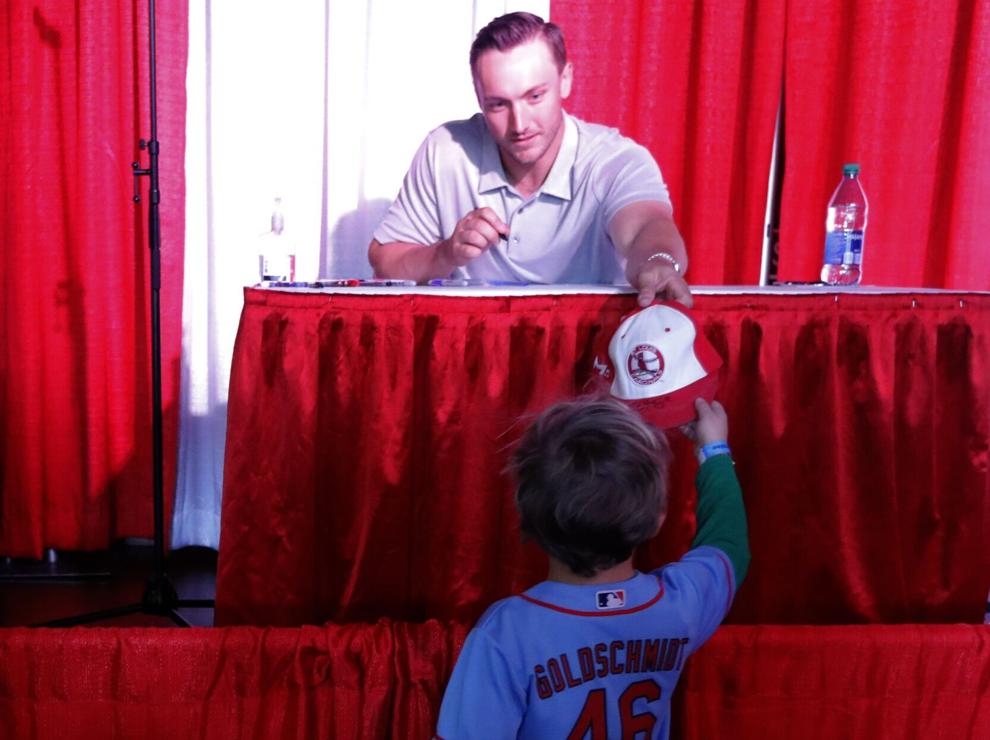 The expectation for Contreras is to provide not only a boost to the Cardinals' batting order behind 2022 National League MVP Paul Goldschmidt and Nolan Arenado but also to be primarily used as a catcher for St. Louis. That range of games behind the dish for Contreras could range from 120-140 starts, although he has caught above 130 games in a year just once in six MLB seasons, not including the 2020 season that was shortened by a pandemic.
The days off Contreras gets and the possibility of him getting utilized as a designated hitter to help him alleviate the workload is where Knizner sees his opportunity.
"My main focus is internal and what I can do to get better and help this team win, and that's always been my number one focus," he said.
A career .204 hitter in 186 games since debuting in 2019, Knizner spent the offseason at his Jupiter home. It is in Jupiter where he has spent time training with teammates Brendan Donovan and Paul DeJong. Coming into a familiar situation behind Contreras, Knizner's sights are set on being able to produce regardless of the role he is in.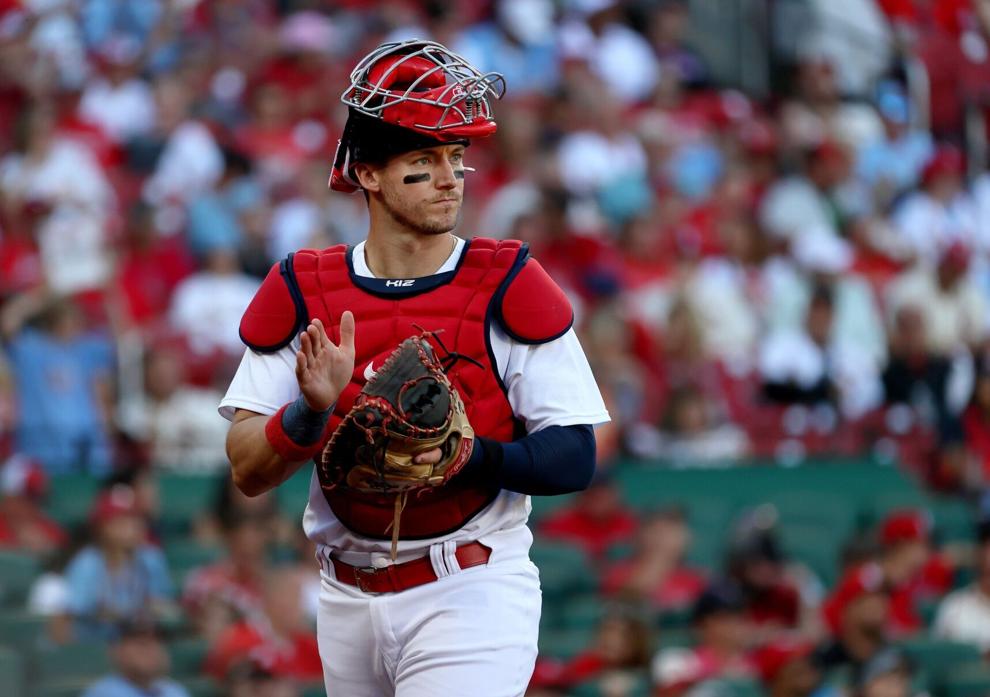 "A lot of the roles are going to develop as the season goes," Knizner said. "Obviously, there's probably predictions and things that are most likely going to happen, but you don't know how the season is going to progress, how the catching time can be split.
"I'm sure if Willson's banging the ball all over the place, maybe he'll DH. I personally don't know. I don't really worry too much about playing time or role because I know everything will fall into place if I'm prepared, if I work hard, and I show up and play well."
Ryan Helsley, Genesis Cabrera file arb numbers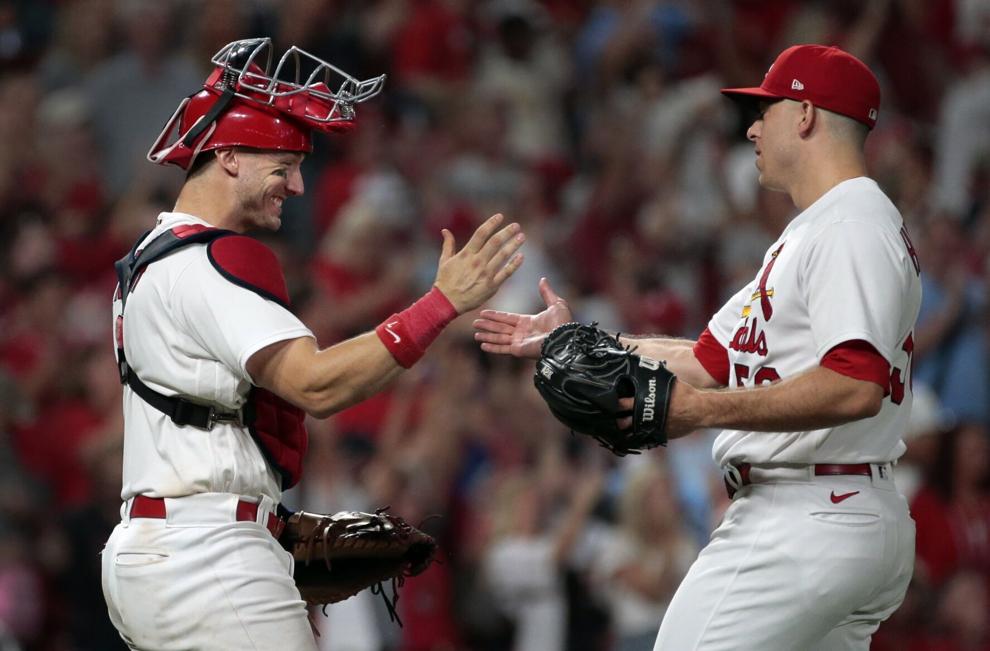 Relievers Ryan Helsley and Genesis Cabrera, the two players the Cardinals could not reach agreements with before Friday's deadline, exchanged salary figures with the team late that night. Both pitchers are under contract for the 2023 season, but they will use their arbitration rights to have their salary on a one-year contract determined in a hearing.
Helsley, the team's All-Star closer, submitted a request for $3 million, and the Cardinals countered with an offer of $2.15 million. Once the Cardinals' high-leverage lefty, Cabrera is coming off a season eroded by injury. He and the Cardinals submitted salary figures that were among the closest for this arbitration year — $950,000 and $1.15 million, respectively.
Hearings will be held during spring.
"We're not a team that goes very often," Cardinals president of baseball operations John Mozeliak said of the arbitration process. "We tend to try to find a resolution as best we can to avoid a hearing. I think arbitration as a whole is not really a healthy element of our game. It sort of pits player vs. management and vice versa. You wish you didn't have to have that. There is enough stress in this game and this industry that just magnifies it."
Post-Dispatch lead Cardinals writer Derrick Goold contributed to this report. Daniel Guerrero @TheDanGuerrero on Twitter dguerrerro@post-dispatch.com