The last time Rick Ankiel's elbow came apart, he couldn't brush his teeth, couldn't turn a doorknob, and his career felt close to rupturing, too. This time, it only hurt to pitch.
It had been more than a decade since he did so in a big-league game, so what's a few more months when a third act as a major-leaguer is possible?
"I don't have 18 months, no offense. I'm almost 40," Ankiel said. "I can handle seven months. Obviously, if I'm coming back, I want to come back and be in the big leagues. This is not to pitch off the mound again. I can do that at home without a team. Why not take a shot at it? I've got nothing to lose."
Ankiel, a member of the Cardinals' broadcast team, participated Sunday in Day 2 of the Winter Warm-Up, and the next time he appears alongside Miles Mikolas and others it could be as a teammate. The lefty's recovery from elbow surgery will allow him to start throwing in February, and he intends to try to return to the majors by this season as a reliever. The one-time phenom who lost his grip on greatness and had to reinvent himself as an outfielder said he is motivated to pitch again so his kids can see him snap off a curveball and because, while watching the modern game, he realized "it's a curveball league now."
This past fall, Ankiel announced his intention to return to the majors as a reliever six years after he last appeared as a slugging outfielder and 15 years after he last threw a competitive pitch in a big-league game. His comeback got sidetracked by elbow surgery this past fall, though his elbow ligament did not require complete reconstruction, or Tommy John, surgery. He received the "primary repair" surgery that buttresses the ligament and allows for an accelerated return. Within a month he'll be on a throwing program.
By midseason, he could be game-ready.
The Cardinals intend to be there with an offer.
The team has opened its facility in Jupiter, Fla., for him to use as he rebuilds arm strength, and Ankiel said a reunion with his first team "makes a lot of sense for me." Other teams expressed interest when Ankiel announced his return, including at least one other team in the Jupiter. Fla., area, where he lives. No deal has been finalized with the Cardinals, but both sides have confirmed interest in a minor-league deal once Ankiel is ready. The lefty made the point that first "the surgery has to work or we're wasting all of this conversation for nothing."
Ankiel, now 39, said he expected more anxiety when he pitched to one batter in a tournament this past fall with an alumni team. He struck the batter out – and that got him thinking. The book he wrote, "The Phenomenon," helped him sort through the struggles he had as a young pitcher with the Cardinals and the wildness that led to his sudden retirement as a pitcher in spring 2005. Revisiting those moments, he said Sunday, helped him overcome them.
Plus, even as he left the mound and worked his way back to the majors to become the Cardinals' everyday center fielder, he never lost his touch for the pitch that can allow a reliever to control the game — the curve.
"Come in and get lefties out slinging curveballs at them, right?" Ankiel said, with a grin. "Even when I went through the wild stuff, I still had the curveball. Looking back at it now, I don't think I wanted to go back in the bullpen then and snap curveballs. I was still dealing with the whole mental side of it. Now, why not? Why not? Let's see if I still got it."
MIKOLAS OPEN TO EXTENSION
From the fact spring training is held in his backyard to the success he had in his first season with the Cardinals, Miles Mikolas sees an "obvious" long-term fit with the club and would welcome discussions about an extension, he said. The Cardinals' All-Star starter will reach the end of a two-year, $15.5 million deal this fall, and his contract allows him to become a free agent. The Cardinals and Mikolas' agent have had preliminary talks this winter, and both sides expect those to gather momentum during spring training.
Mikolas, who finished sixth in the Cy Young Award vote in his first season back from a three-year stint in Japan, said he does not intend to put a deadline on negotiations.
"I'm a pretty easygoing guy. If you want to talk, we can talk," said Mikolas, 30. "Obviously everyone knows I'm from Jupiter. So, that's an ideal situation. You can't hide from that. It's something that the Cardinals and my agency have to work out — if the numbers work out it's absolutely something that could happen."
BACKING 'THE YADFATHER'
Cardinals players and management expressed support for Yadier Molina's pointed retort to Cubs third baseman Kris Bryant's criticism of St. Louis as boring. Manager Mike Shildt even referred to him as "The Yadfather" when it comes to setting a tone for the team.
"When he speaks, everybody is going to listen," Shildt said.
At this weekend's Cubs' fanfest, Bryant was critical of St. Louis and suggested that he would never want to play here. Shildt stressed that he "respected" Bryant's right to an opinion and then promptly listed all of the events he's attended this winter, from the Stan Musial Awards to a recent dinner at Dominic's with Paul Goldschmidt and his wife, Amy. Shildt said he didn't find "any of that boring," and that St. Louis must have something if Musial, Ozzie Smith and Lou Brock have all called it home. Molina pushed back on Bryant via Instagram with a comment on how "stupid" the comments were from "losers," and the Cardinals' catcher dived into the comments to mix it up with Cubs fans.
"If they want to get Yadi fired up for the season," general manager Michael Girsch said, "that is fine by me."
EXTRA BASES
Michael Wacha, who missed half the season with an unrelenting oblique strain, has spent the winter addressing strength and mobility in other areas — hips, hamstrings, etc. — that may have forced the oblique to overcompensate and snap. "Getting everything moving right, the mobility right, and just making sure I guess everything in the right motion," he said. He began a throwing program recently and expects to have no limitations this spring. … Reliever Dominic Leone, who broke spring training a year ago as the Cardinals' closer, has had a normal offseason, and the nerve that unwound his 2018 hasn't been an issue. "All systems go," he said. "I certainly would love to be back there, but I'm not going to hold my name to one particular spot." … Paul DeJong's agent, Burton Rocks, and his agent's father, Dr. Lawrence Rocks, a chemist, will have their own baseball cards in a set to be released this year by Topps. Both have worked with DeJong on projects with a science museum in Florida and on experiments related to athletic ability.
Cardinals Winter Warm-Up Sunday, Fredbird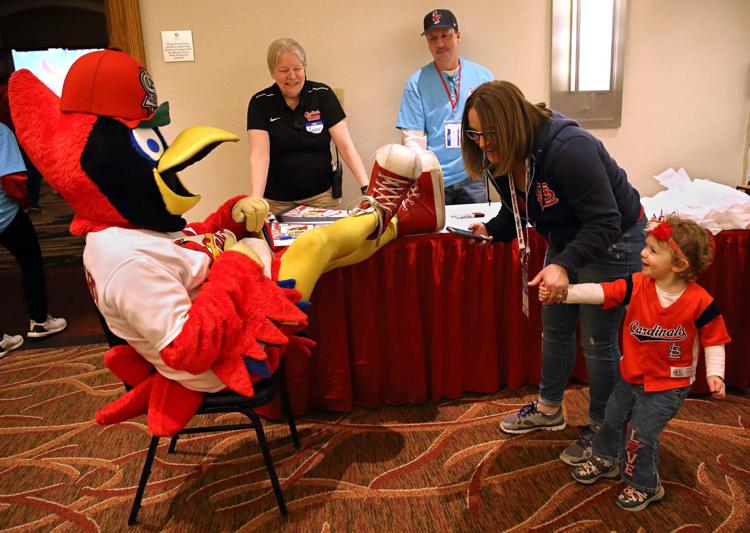 Cardinals Winter Warm-Up Sunday, Shildt and Wainwright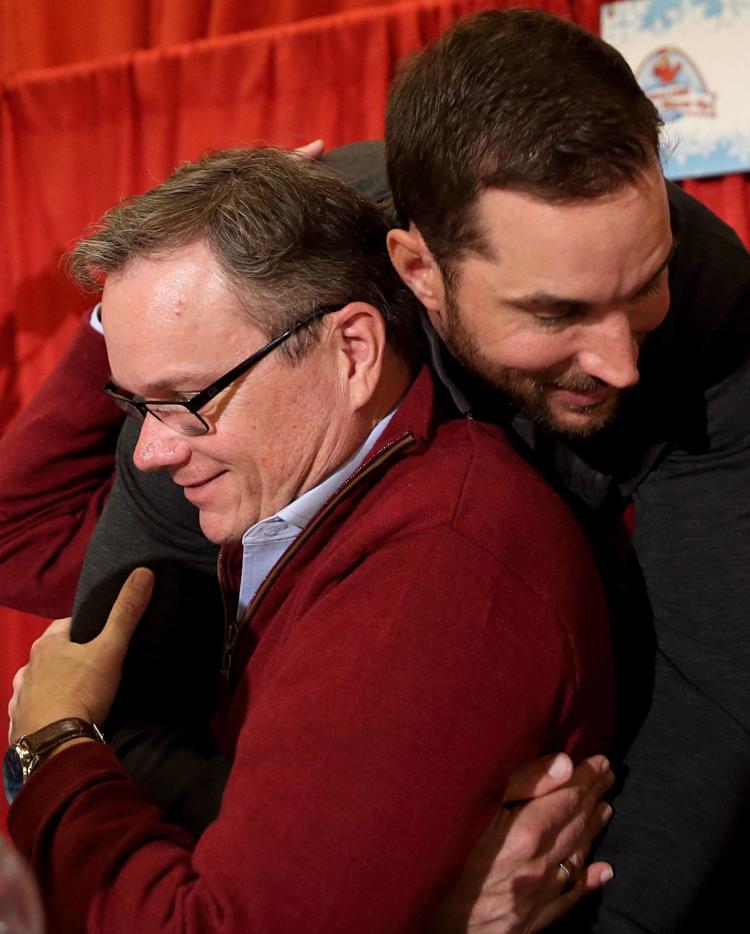 Cardinals Winter Warm-Up Sunday, Shildt Happens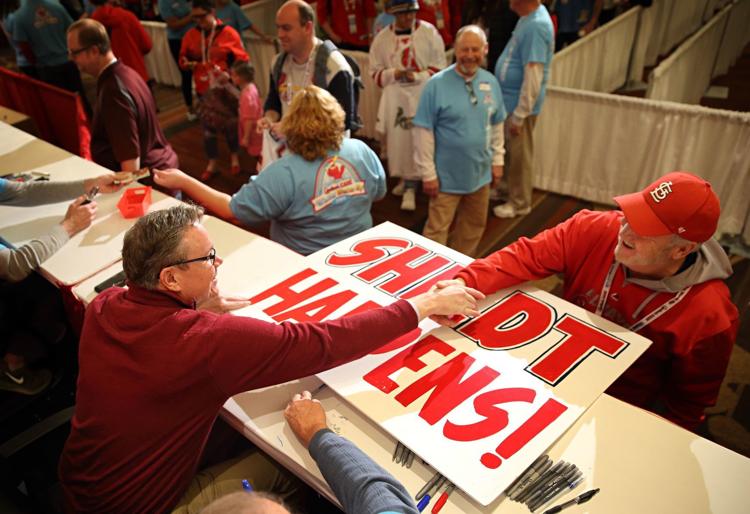 Cardinals Winter Warm-Up Sunday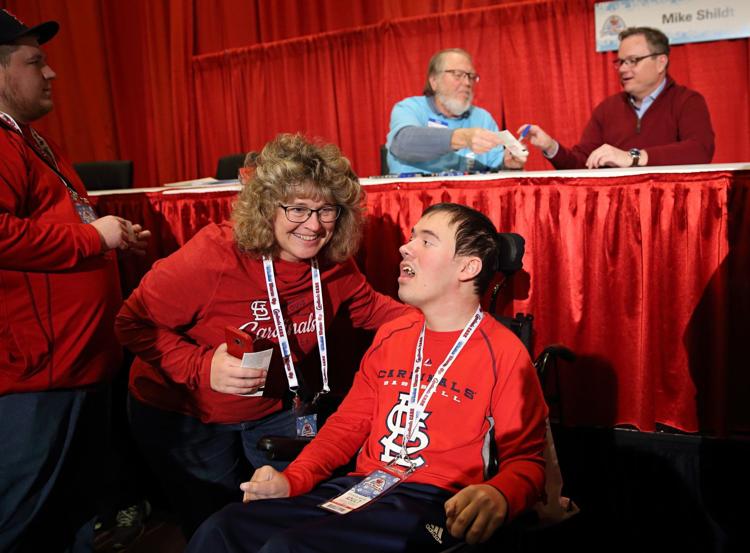 Cardinals Winter Warm-Up Sunday, Wacha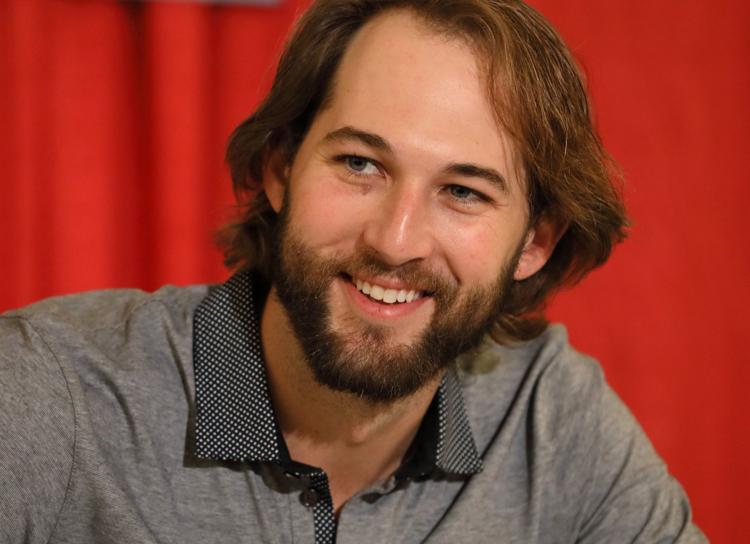 Cardinals Winter Warm-Up Sunday, Mikolas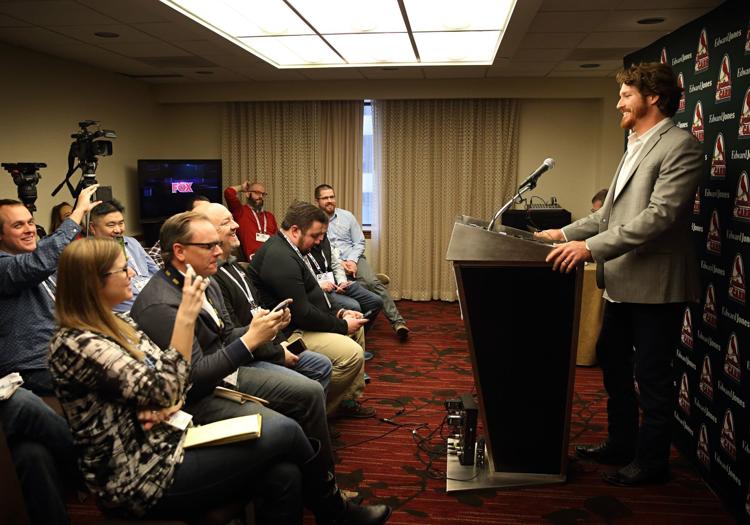 Cardinals Winter Warm-Up Sunday, Wainwright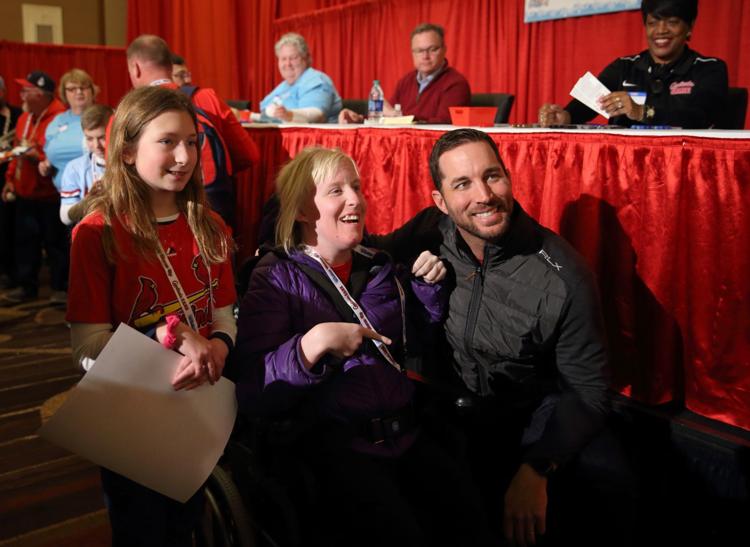 Cardinals Winter Warm-Up Sunday, Shildt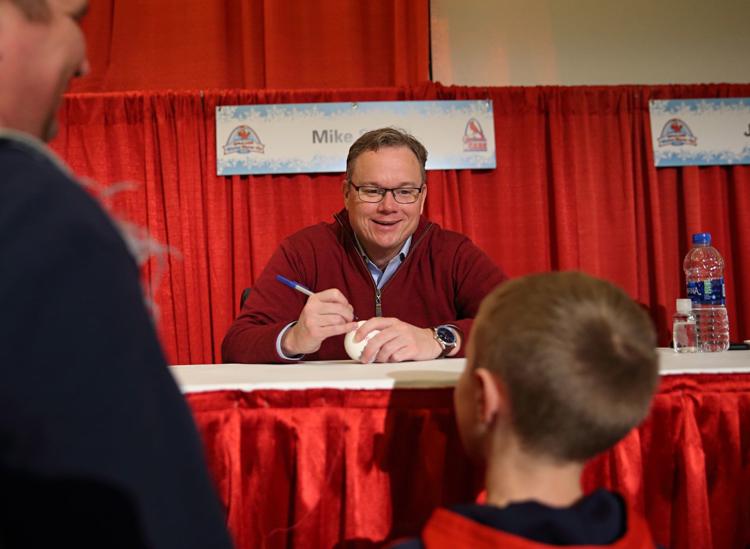 Cardinals Winter Warm-Up Sunday, Wacha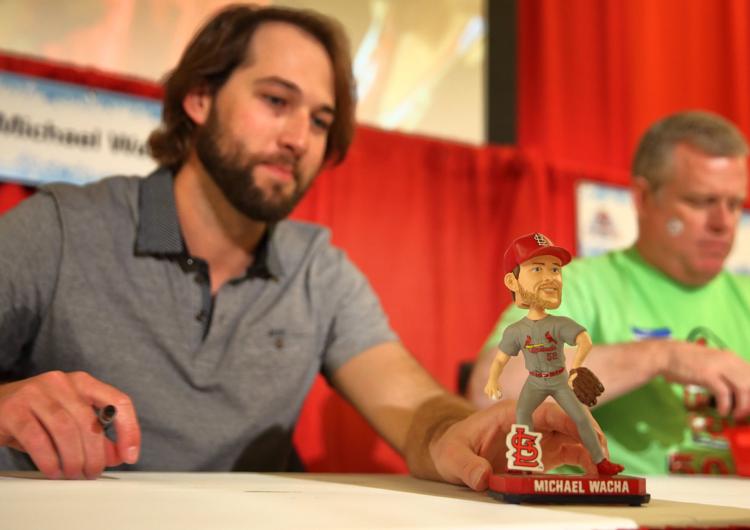 Cardinals Winter Warm-Up Sunday, Shildt and Wainwright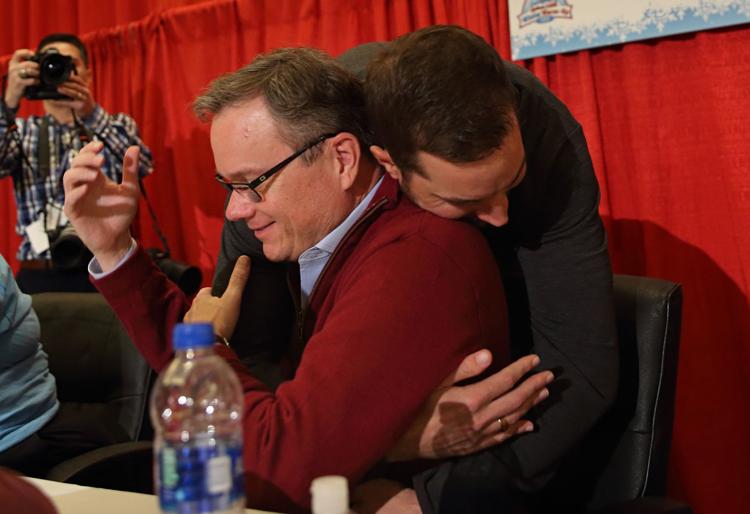 Cardinals Winter Warm-Up Sunday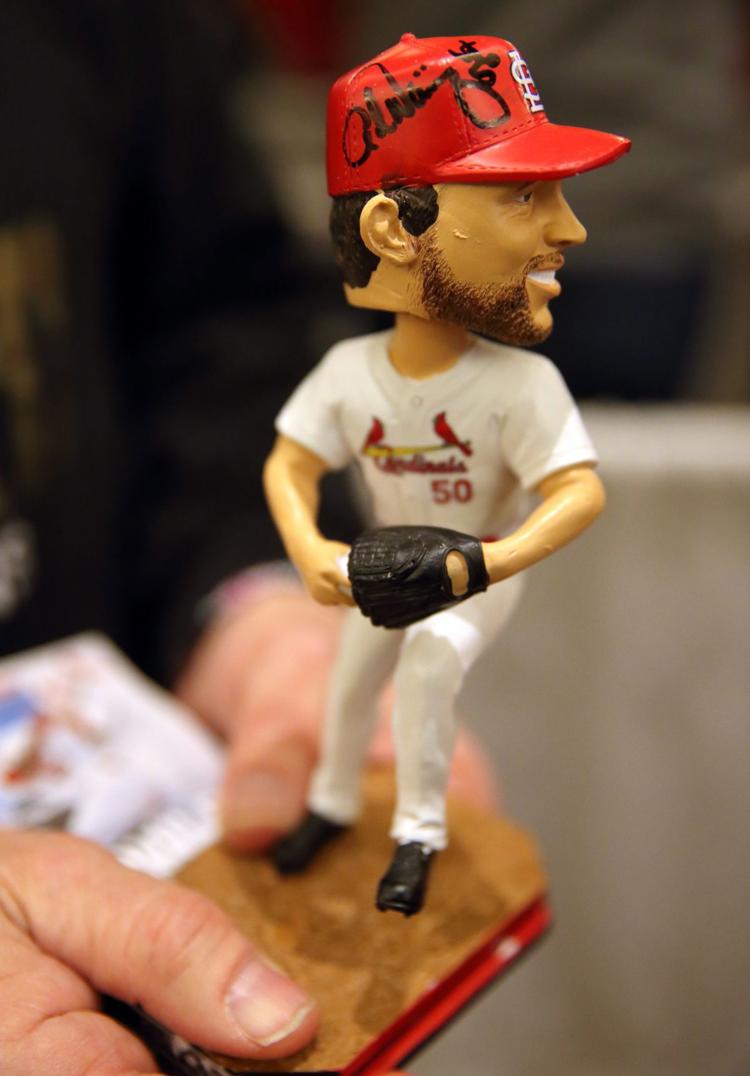 Cardinals Winter Warm-Up Sunday, Girsch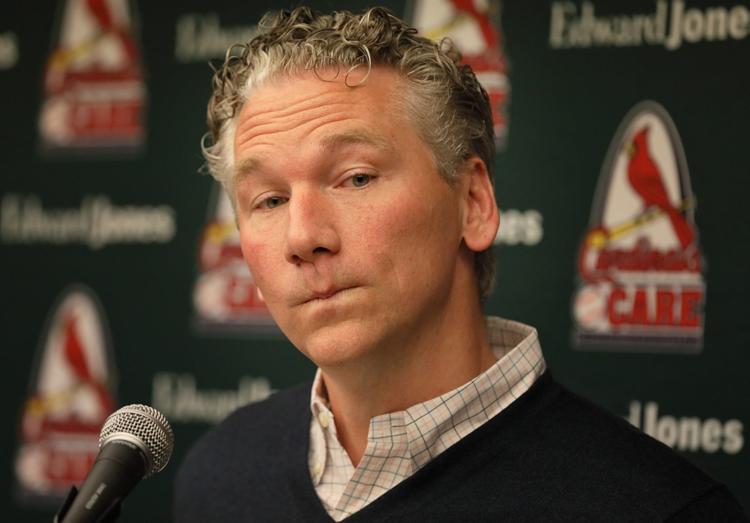 Cardinals Winter Warm-Up Sunday, fans
Cardinals Winter Warm-Up Sunday, Martinez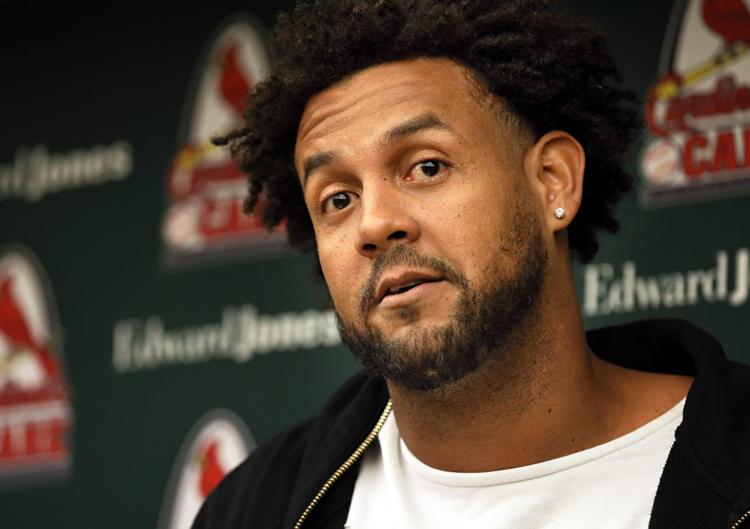 Cardinals Winter Warm-Up Sunday, Wacha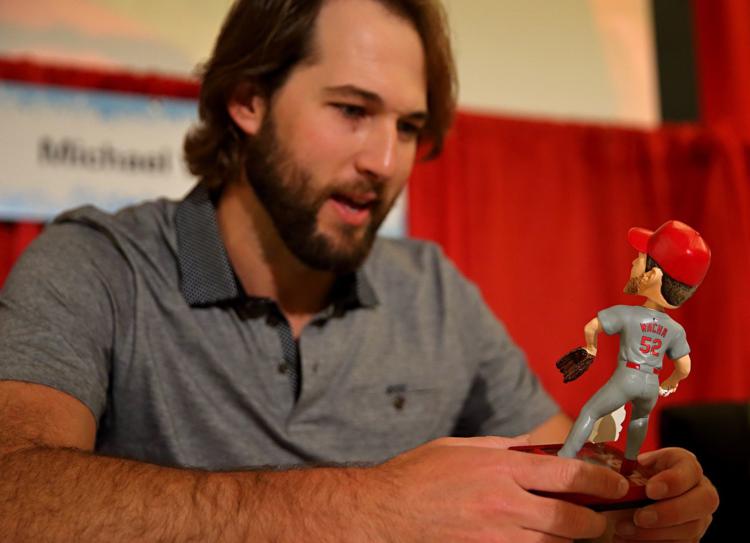 Cardinals Winter Warm-Up Sunday, Girsch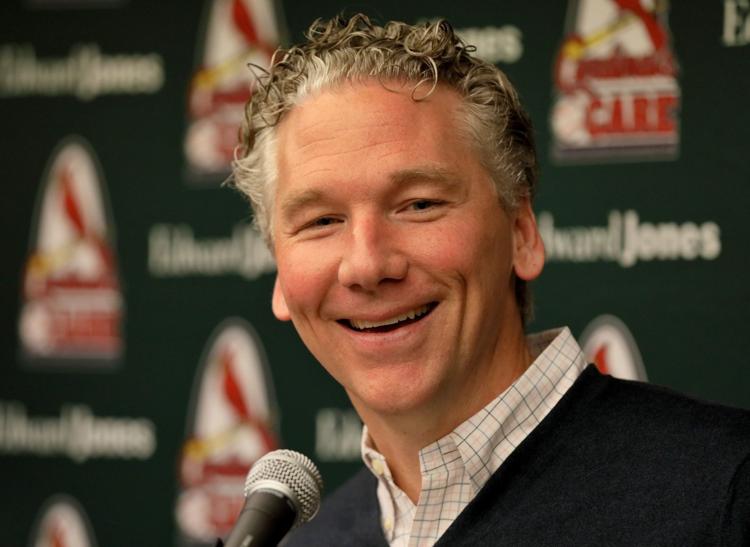 Cardinals Winter Warm-Up Sunday, Wainwright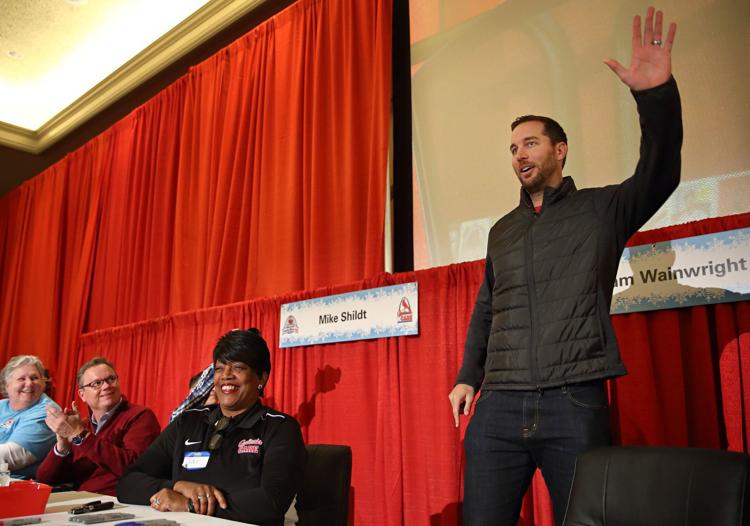 Cardinals Winter Warm-Up Sunday, Mikolas and Girsch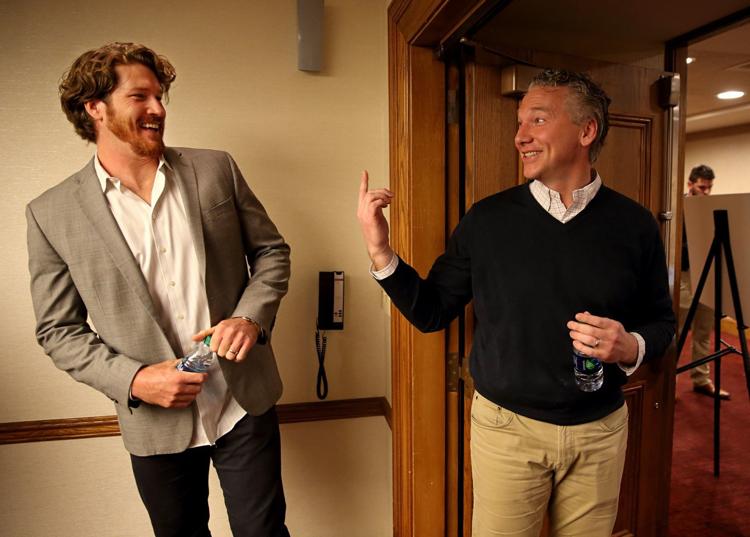 Cardinals Winter Warm-Up Sunday, Martinez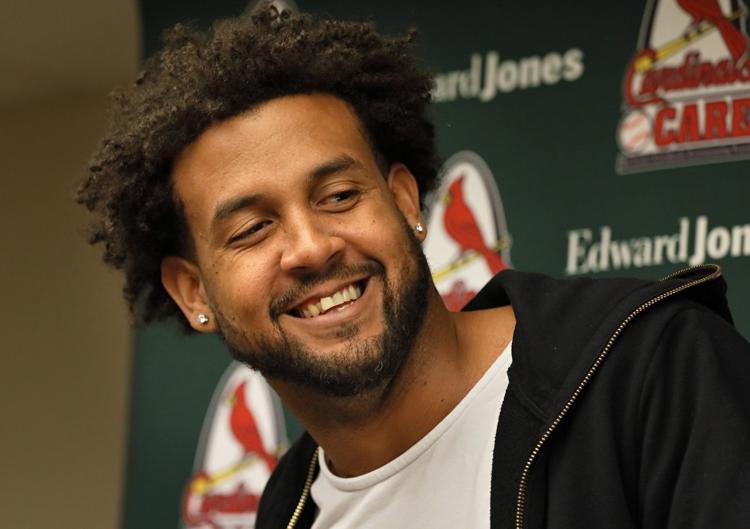 See more: Fans get up close with Cardinals players at Winter Warm-Up
See more: Photos from Saturday at the Winter Warm-Up
See more: Winter Warm-up interviews with Cardinals players, Shildt and Mozeliak