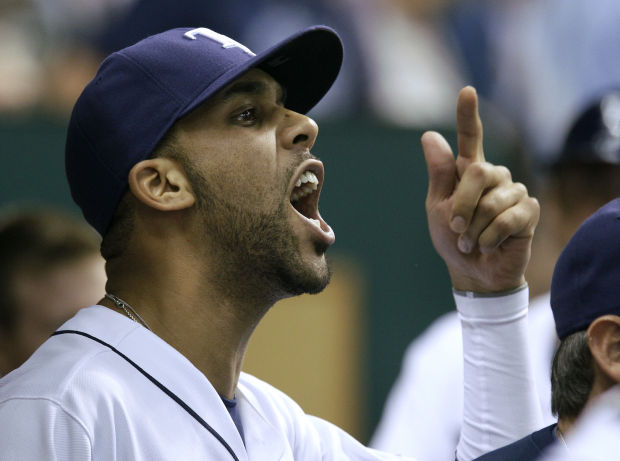 The Cardinals' bid to land one of the prizes of this year's free-agent class and cash in on mutual interest fell shy as lefty David Price agreed to a whopper of a contract with the Boston Red Sox on Tuesday.
The Red Sox trumped all other suitors with a record seven-year, $217 million deal, as first reported by The Boston Globe. The total guarantee surpasses, by $2 million, the previous record for a starting pitcher -- the extension signed by Clayton Kershaw with the Dodgers.
In recent weeks, the Cardinals had some optimism about their discussions with Price's representative. Officials had, earlier in the month, recognized the need to make an offer beyond any they had before for a starting pitcher and were aggressive in their pursuit of Price.
Cardinals officials do not comment on individual free agents.
"We continue working," general manager John Mozeliak said of the Cardinals' place in the market.
The Cardinals' offer was at least $30 million less than the agreement with Boston, USA Today reported. The paper described how Price started Tuesday believing he was going to sign with the Cardinals before Boston's urgent "final push began." USA Today called the Cardinals "the runner-up."
Price's contract includes an opt-out after the 2018 season. The Cardinals have been willing to include opt-out clauses in contracts, and outfielder Jason Heyward is likely to receive one in any offer he receives from the Cardinals or other interested teams. Earlier this week, Mozeliak declined to clarify the status of his discussions with Heyward's agent.
Price and Zack Greinke hovered above the market as the two elite starting pitchers available. The Cardinals had previously explored trading for Price, and during that process learned of the lefty's interest in pitching for them. Price had expressed to other players a fondness for the Cardinals, one that continued into free agency. In past interviews he had described, in general terms, the annual contender he wanted to find through free agency.
The Tigers traded Price to Toronto at the deadline this past summer, so the team that signed him does not lose a draft pick. The Detroit executive who traded for him in 2014, Dave Dombrowksi, is now in charge of baseball operations in Boston.
The Cardinals are shopping for a starting pitcher this winter because Lance Lynn will miss the entire 2016 season recovering from elbow surgery. In the past week, Jordan Zimmermann – five years, $110 million to Detroit – and Price have agreed to deals. A wealth of starters remain, including former Cardinal John Lackey and former Cub Jeff Samardzija.