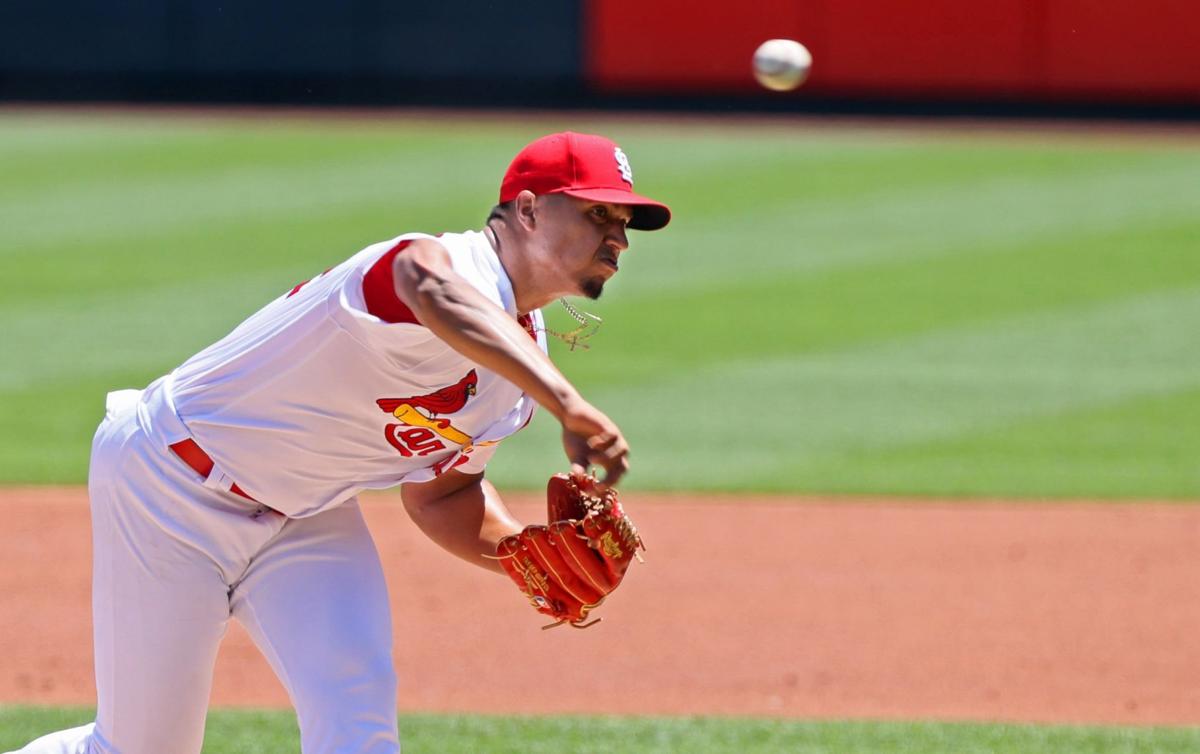 Yes, it was the Miami Marlins. And yes, manager Don Mattingly turned in a Triple-A lineup card for Wednesday's series finale. But, no, the Cardinals' three-game sweep of the feckless fish won't come hooked with an asterisk.
For a Cardinals club that for weeks needed something good to happen — in any way, shape or form, provided no illegal substances were smothered on the baseball — Johan Oviedo and Yadier Molina delivered the goods in the team's 1-0 walk-off victory.
Come October, the standings won't discriminate against a June sweep of a Marlins team that Wednesday started two recent call-ups looking for their first hits of the season. The Cardinals outscored Miami by all of four runs in the sweep and needed three quality starts on the mound, plus Paul Goldschmidt's walk-off homer Tuesday night and Molina's game-winning rope down the third-base line Wednesday afternoon.
But after a string of injuries exposed the Cardinals' bench and pitching depth, they won't, or shouldn't, apologize for celebrating the good times too, like they did Wednesday, spilling onto the field after Molina's latest heroics.
"Stay together. Stay with it. Keep fighting," Cardinals manager Mike Shildt said after his team's ninth one-run victory. "But also just lock into what you're doing. Just have a good at-bat. Make a quality pitch. Make a good play. Stay present. Be aware of the situation. Just keep playing the game that's in front of you at that moment."
Sweeping the Marlins following a 2-11 stretch, including three losses at Wrigley Field, might feel like finding a $5 scratch-off ticket in a casino alley after losing your mortgage at the craps table. But there's something to be said for being good enough to beat the bad teams. That's the mark of the 2021 Cardinals nearly one-third into the season: Shildt's club is 17-1 against Miami, Pittsburgh, Colorado and Arizona — and 18-32 against everyone else.
"Every game is important. Every series is important," Molina said. "We had a tough stretch in Chicago. We really wanted it bad and it didn't go our way. Facing this team, the Marlins, they have a really good pitching staff. To take care of three games is big for us."
For a while Wednesday this one shaped up as a classic good news, bad news day for the home team.
Good news: Oviedo put the starting pitching panic on pause with the finest start of his young career, holding the Marlins scoreless through seven innings. It was the deepest the 23-year-old has gone in 12 career starts.
Bad news: He's still looking for his first career win.
Good news: With another start at second base, Edmundo Sosa provided a sagging offense some much-needed juice, flashing his speed with an infield single and a steal in the second inning.
Bad news: He left the game after taking a 97-mph sinker to the right hand in the seventh, possibly compounding the club's injury woes and bench concerns. No broken bone, but he's day to day because of a bruise. The Cardinals already were without Tommy Edman, out for a second straight game because of torso tightness.
Good news: The Cardinals won a game without their most productive hitters in Edman and Nolan Arenado, the latter of whom got a rare day off.
Bad news: Goldschmidt, Matt Carpenter and Paul DeJong went 0 for 10 against former Cardinal Sandy Alcantara and his wicked sinker, with five strikeouts combined and six runners stranded.
Without Edman and Arenado, the 24,682 in attendance were treated to two classic getaway-day lineups. Shildt offered a unique look with Dylan Carlson at leadoff and Carpenter at cleanup for just the 13th time since 2016. Mattingly matched his junior varsity against Oviedo, resting veterans Jesus Aguilar, Starling Marte and Adam Duvall.
Still, Oviedo's outing was promising and timely. Staff ace Jack Flaherty, still weeks away from returning from a torn oblique muscle, did some light throwing in the outfield hours before Oviedo took the mound, but it was Oviedo's efficient start that signaled hope in the short term. He was perfect through three innings, didn't walk a batter or allow an extra-base hit. That's four straight quality starts for the Cardinals. Starting with the series finale loss in Chicago, Carlos Martinez, Adam Wainwright, Kwang Hyun Kim and Oviedo have allowed three earned runs over 26 innings.
Now, as the temperatures warm, the calendar starts to cool. The Cardinals should send the computing firm that creates the MLB schedule a nice fruit basket for what lies ahead.
Starting Thursday, the Cardinals play 17 games in 18 days against five clubs with losing records, starting with a four-game series at underachieving Atlanta, then two in Detroit, back home to host Pittsburgh and Arizona and a four-game series in Colorado. When Wednesday's games began, those five teams were a combined 67 games under .500 with a run differential of minus-310. The hardly fearsome foursome of the Tigers, Pirates, Diamondbacks and Rockies all rank in baseball's bottom third in both OPS and ERA.
"Hopefully," Molina said, "the momentum keeps going for Atlanta."
It's imperative the Cardinals recapture the walk-off magic of the last two days and carry it through the next two weeks. Why? The schedule gets nasty after that, with 13 straight games against the first-place Giants and Cubs sandwiched around the All-Star break. By then, maybe a three-day fish fry proves to be the first course in a season turnaround.
Photos: Cardinals 1, Marlins 0
Cardinals 1, Marlins 0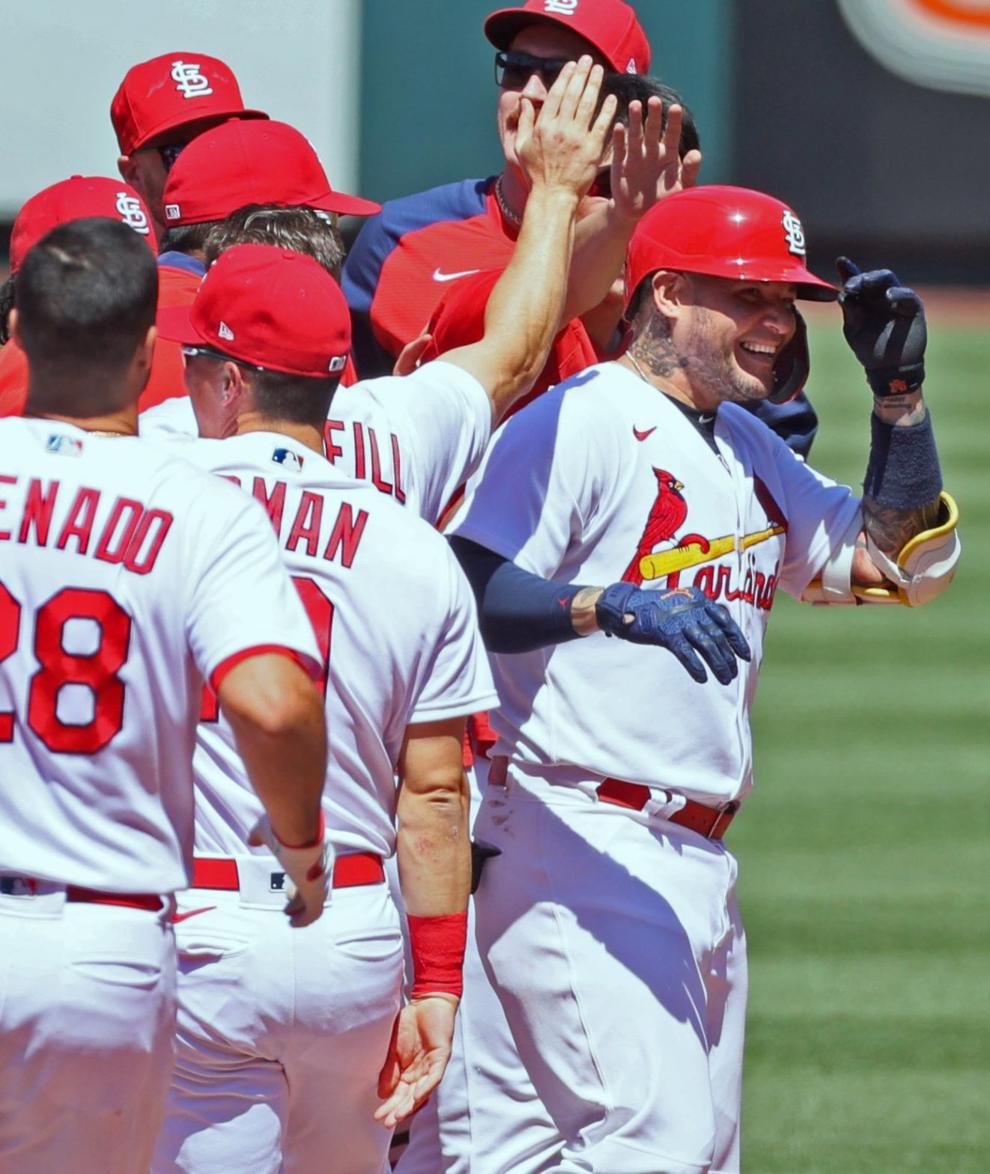 Cardinals 1, Marlins 0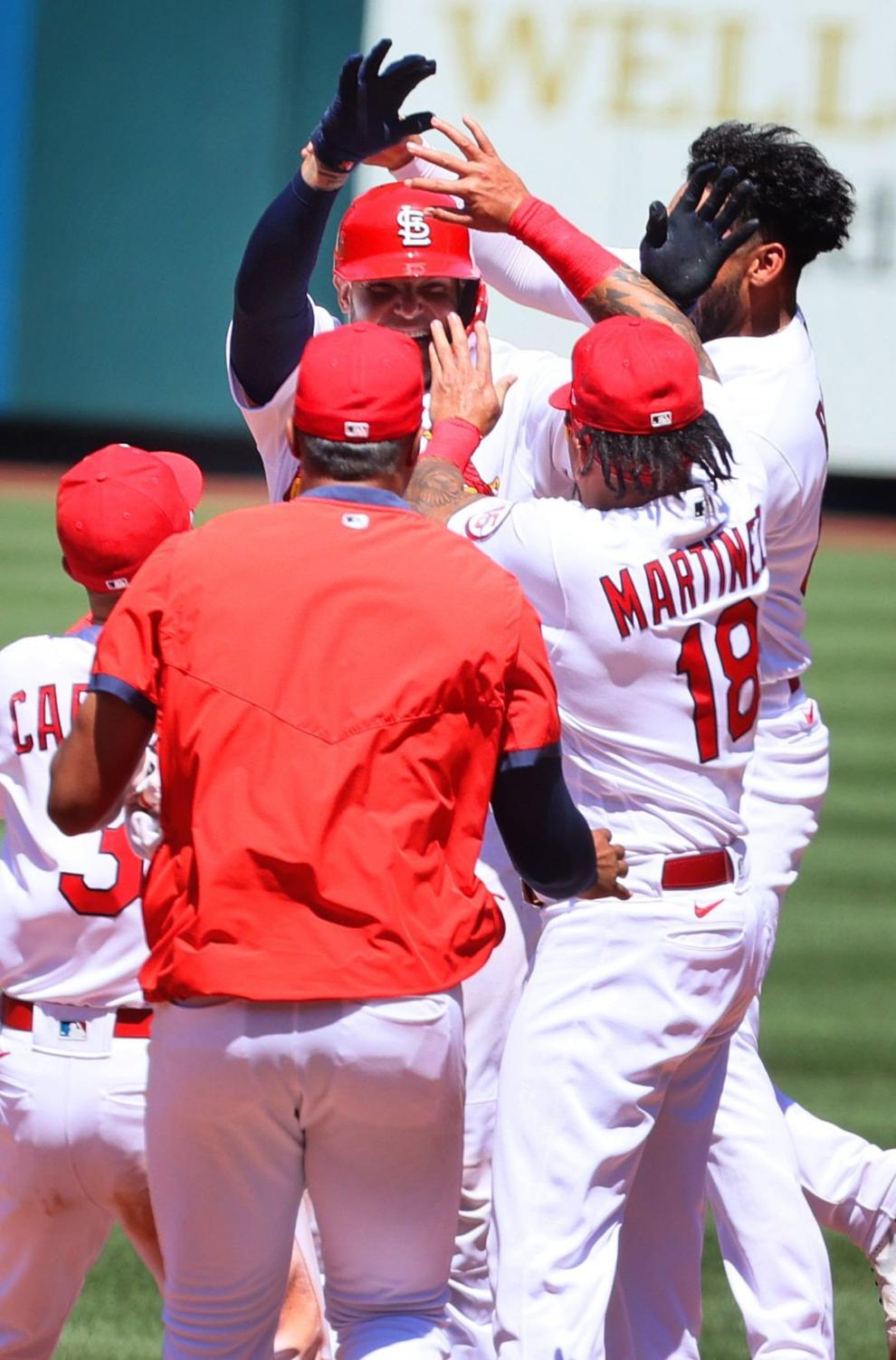 Cardinals 1, Marlins 0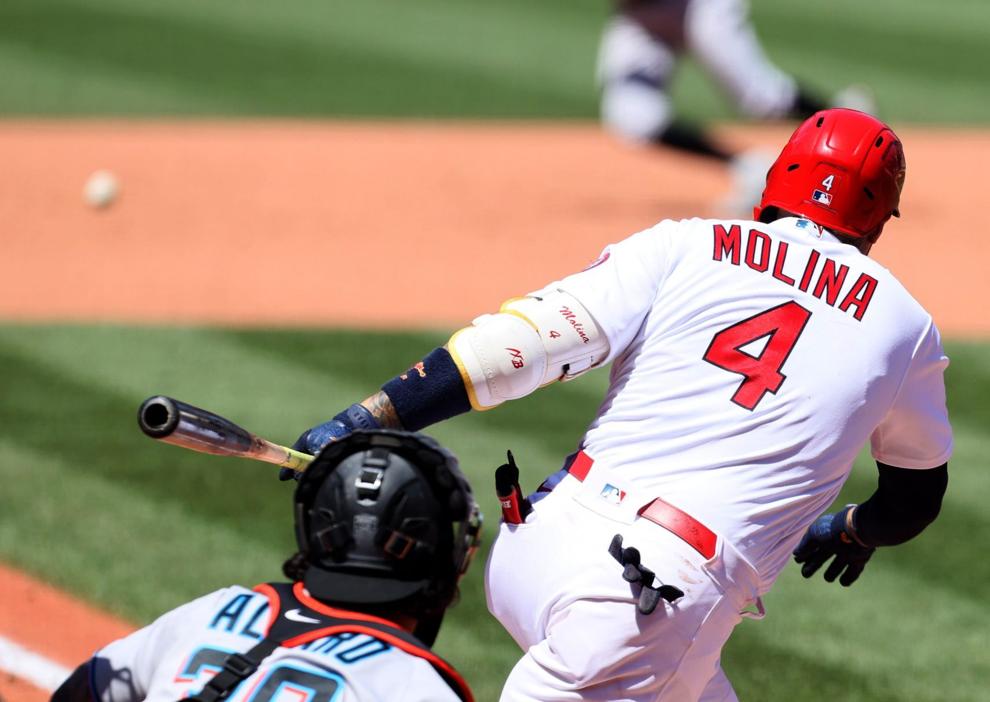 Cardinals 1, Marlins 0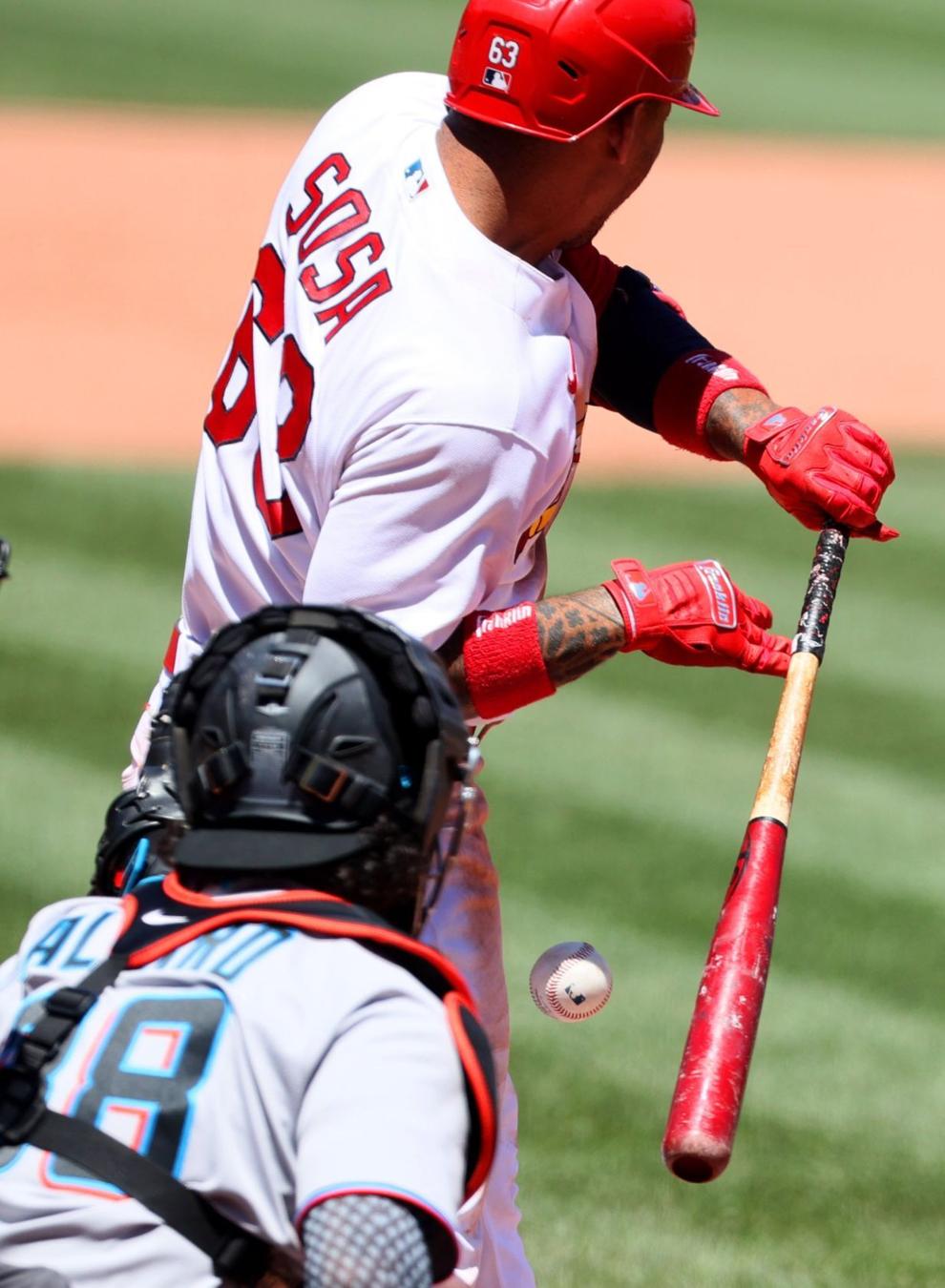 Cardinals 1, Marlins 0
Cardinals 1, Marlins 0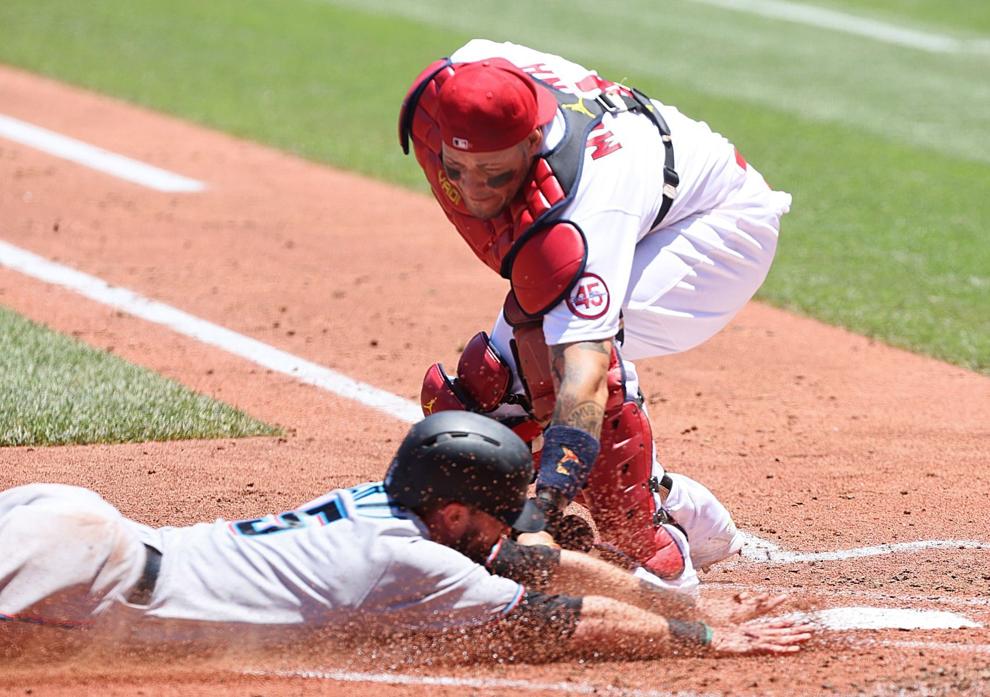 Cardinals 1, Marlins 0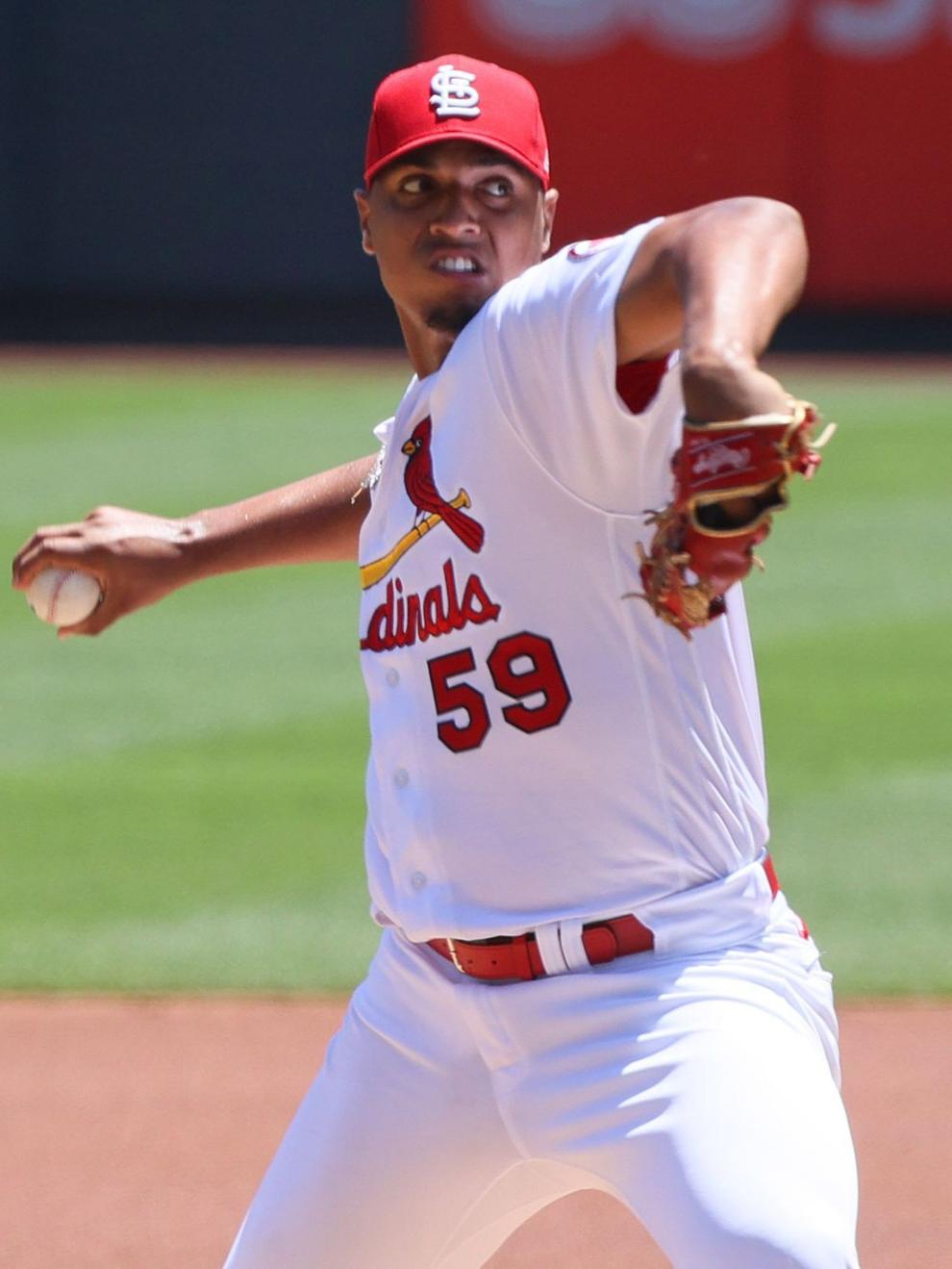 Cardinals 1, Marlins 0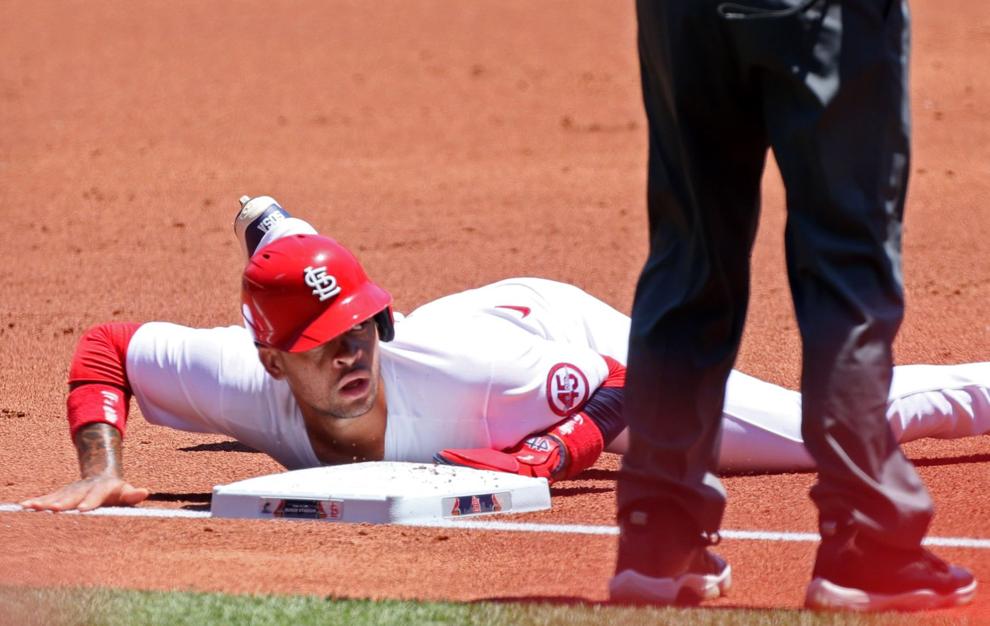 Cardinals 1, Marlins 0
Cardinals 1, Marlins 0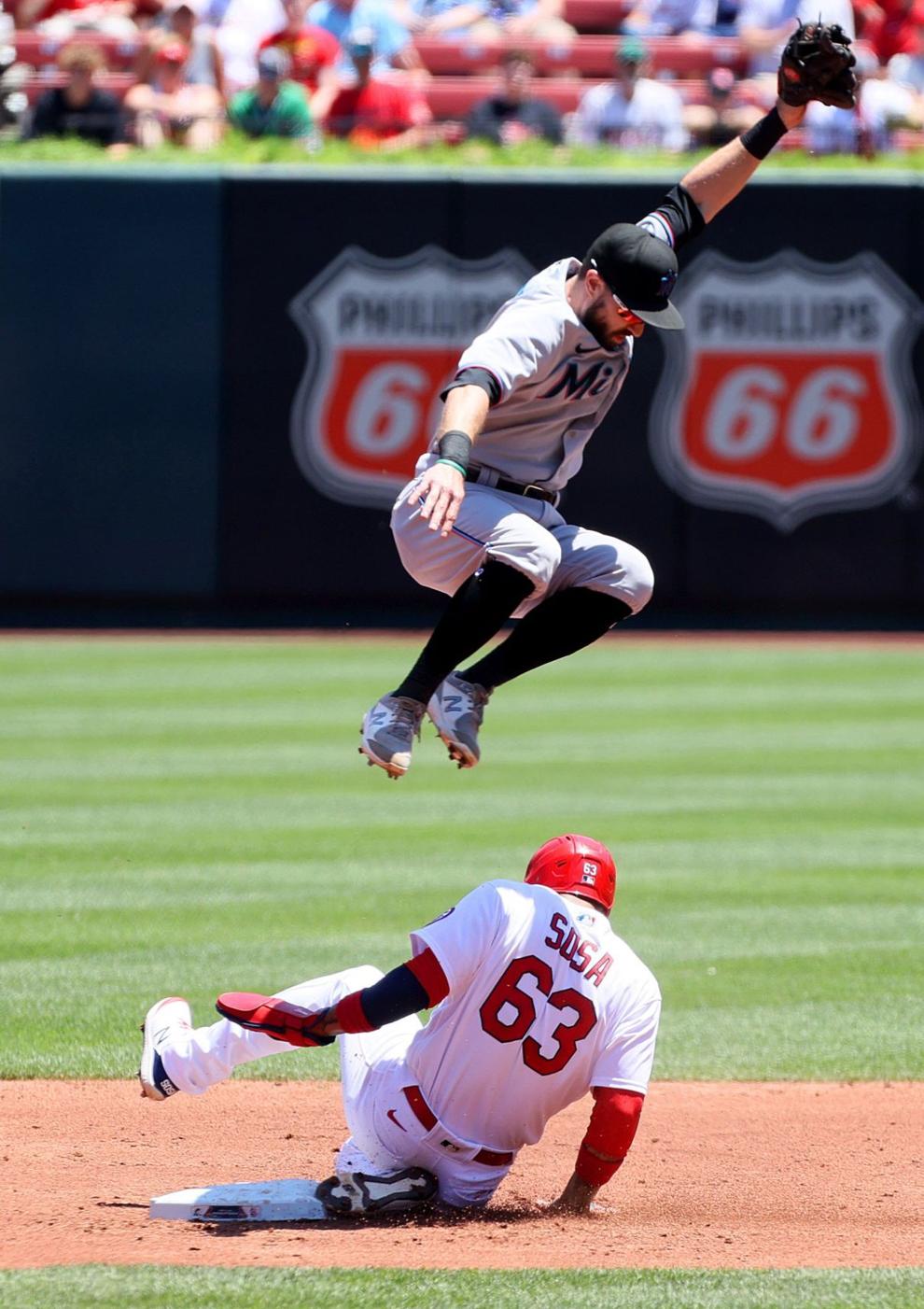 Cardinals 1, Marlins 0
Cardinals 1, Marlins 0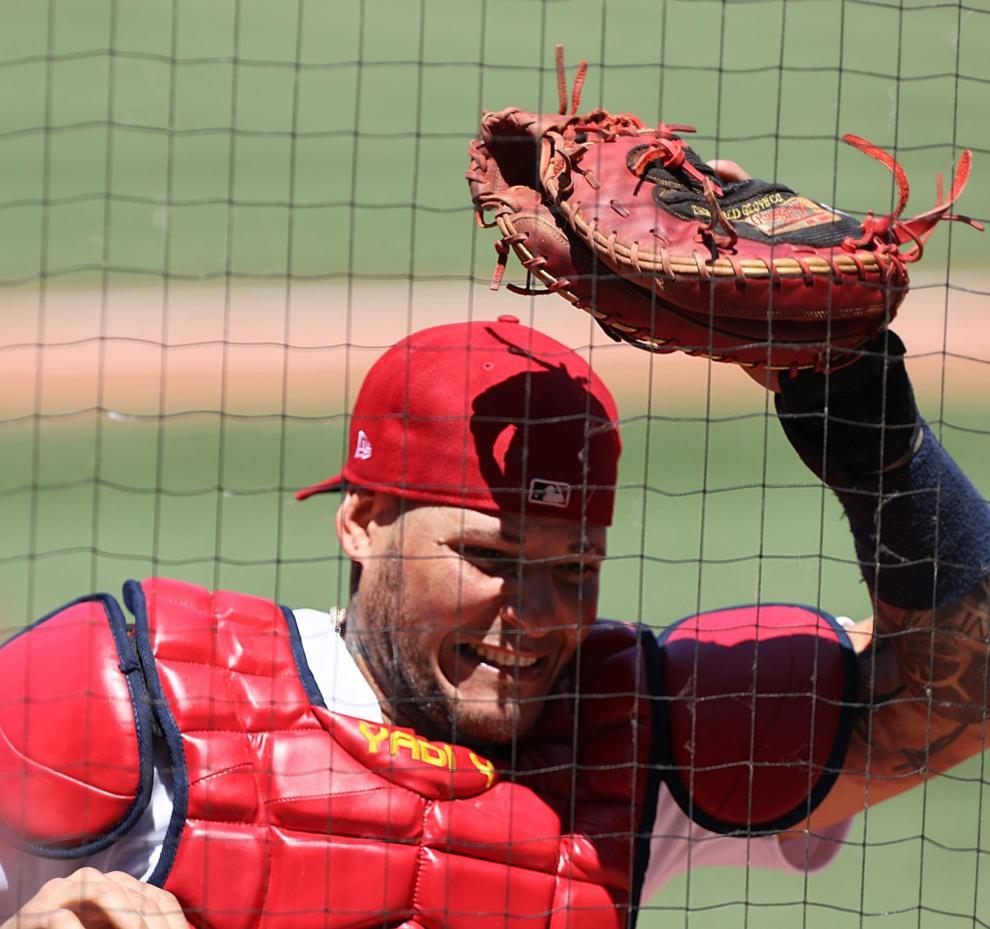 Cardinals 1, Marlins 0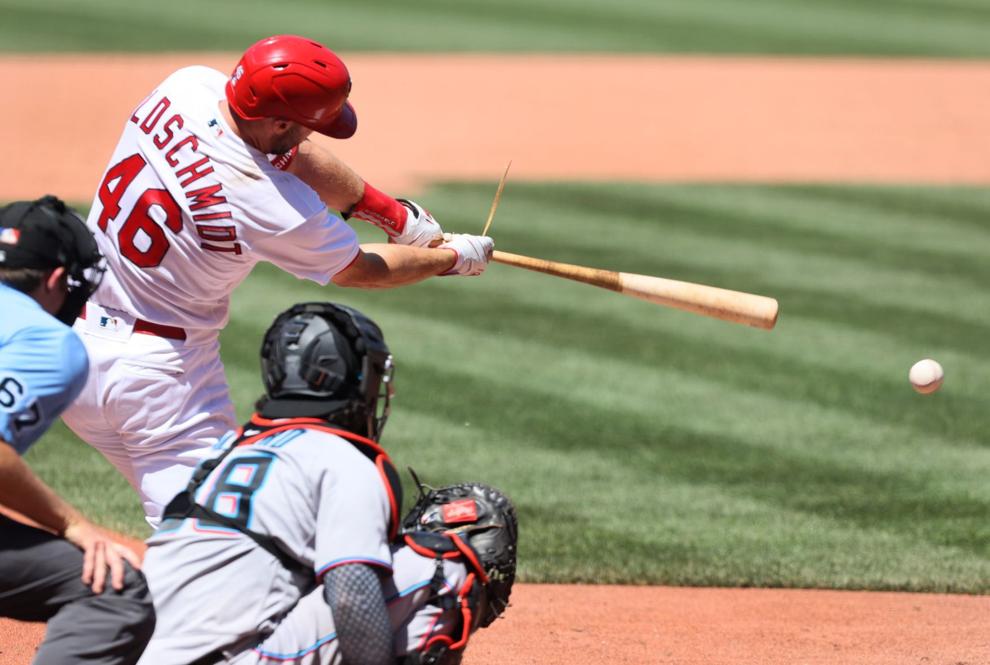 Cardinals 1, Marlins 0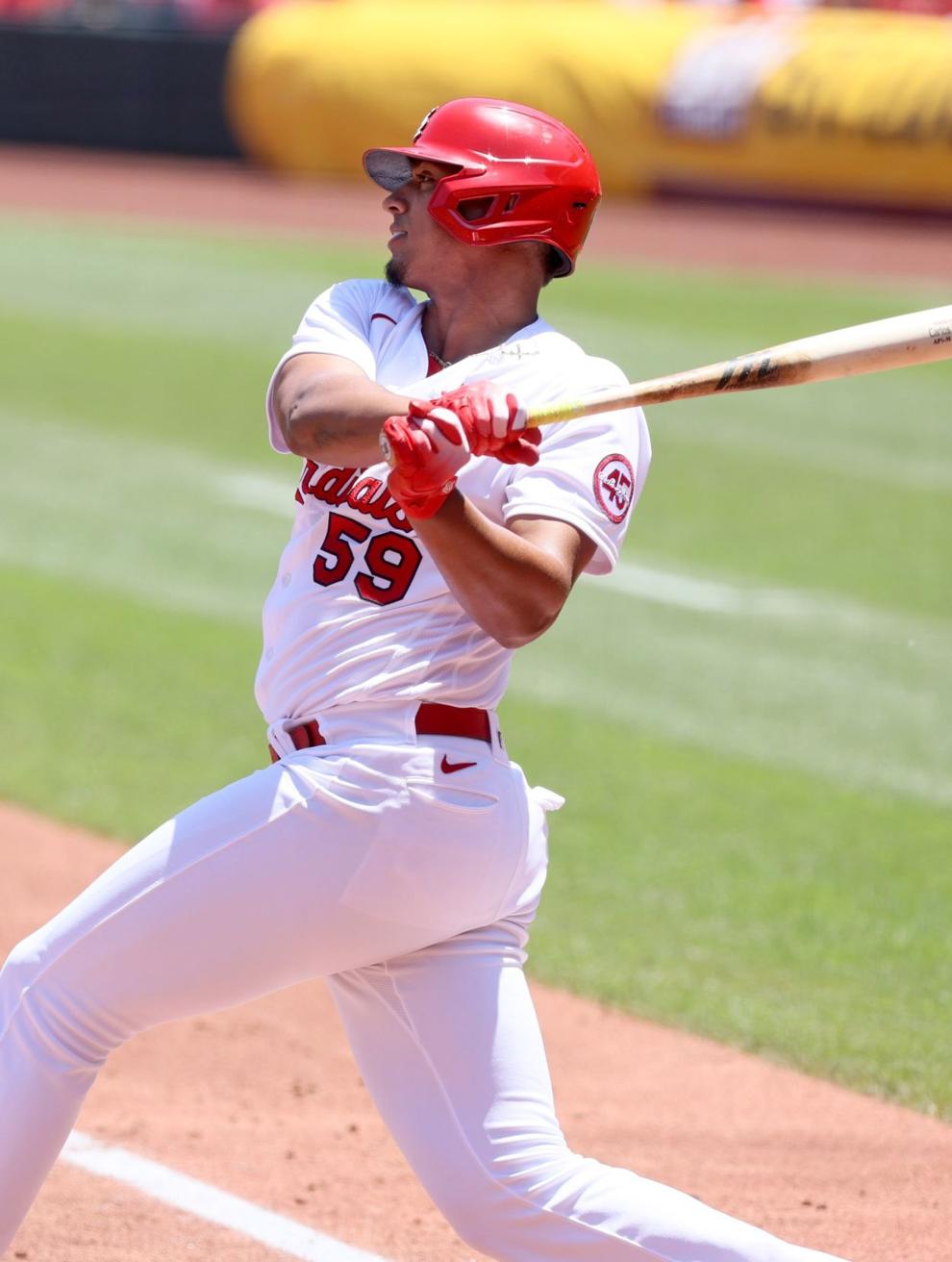 Cardinals 1, Marlins 0