Everyone from the manager to the owner to his new catcher had something to say about Jack Flaherty's importance to the Cardinals in the coming season. The importance of the coming season to Jack Flaherty became clear when he didn't say anything at all for seven seconds.
Before answering a question about his future, Flaherty first revisited what he missed this past year because injury kept him from sharing more innings with Yadier Molina in the catcher's final year. He ached to be a bigger part of the farewell. And he does not want to miss a moment of the chance to compete alongside Adam Wainwright in his last tour.
"The main goal this year is to go out and win — not just for me, but it's to go out and win with this team, win with these guys, and win with Waino," Flaherty said. "It was emotional last year. I don't think I've ever had that type of emotion at the end of the year with Yadi leaving and retiring. It (stunk) not to be a part of that. This being Waino's last year — he's been just an unbelievable friend for me, from Day 1, since I've been called up. Like sitting down with at the end of that season for two hours ..."
Flaherty paused to tuck his chin and gulp.
"Sitting down with me for two hours, just ..."
The right-hander paused again, silent for seven seconds.
Tears pooled but did not spill.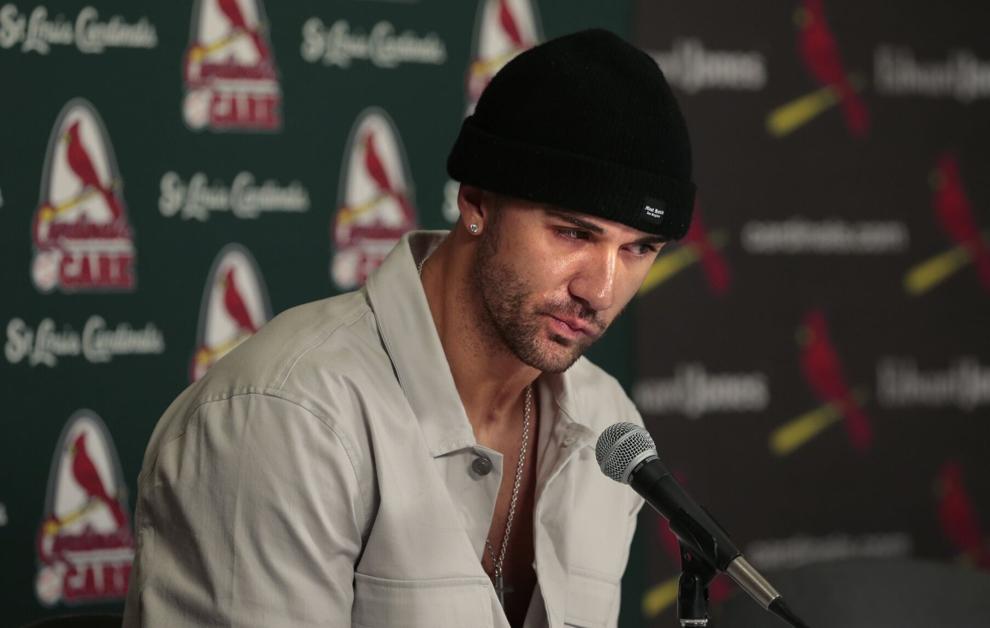 "That dude is an unbelievable person, like somebody I've been so lucky to be around and have as a teammate and friend," Flaherty said. "I'm looking forward to this year. Whatever happens, I want to go out and compete and win."
A year after teammates spied in his body language how Flaherty did not feel comfortable coming into camp, the 27-year-old enters his final year before he can be a free agent. He watched the Cardinals' season end from the bullpen — a hollow feeling in his stomach but a reassuring one in his right shoulder. After a series of seasons interrupted by injury, he was healthy enough for a normal offseason. Instead of the setbacks he felt pitching last offseason, this winter has seen only forward progress in his strength, recovery and stuff.
As they boarded a plane from California for St. Louis and this past weekend's 26th Winter Warm-up, teammate Nolan Arenado could read how Flaherty felt.
"Just to see his face," Arenado said. "He looks great, looks confident."
"My confidence in Jack is probably at an all-time high," said John Mozeliak, president of baseball operations. "He's had a really good offseason. His preparation has been very strategic. He is in a really good spot. I think he understands the importance of this year."
The gravity of the year and the mass of Flaherty's influence on it was subtly clear as the Cardinals attempted to finalize contracts with arbitration-eligible players Friday. Twice Flaherty forced the Cardinals to renew his contract, both times after they assessed a penalty to his salary for doing so. Once, he took them to an arbitration hearing — and won. This year, his case limited by 36 innings this past season, he and the Cardinals agreed on a salary ahead of the deadline.
Mozeliak acknowledged that at the opening of a year "so important for both sides" there was value in reaching an agreement, avoiding an acrimonious hearing. The team had already made some of its offseason decisions about the rotation based on Flaherty's potential place leading it.
"Let's hope Jack Flaherty is back to being Jack Flaherty," chairman Bill DeWitt Jr. said Monday. "Then we certainly have a top-of-the-rotation starter there."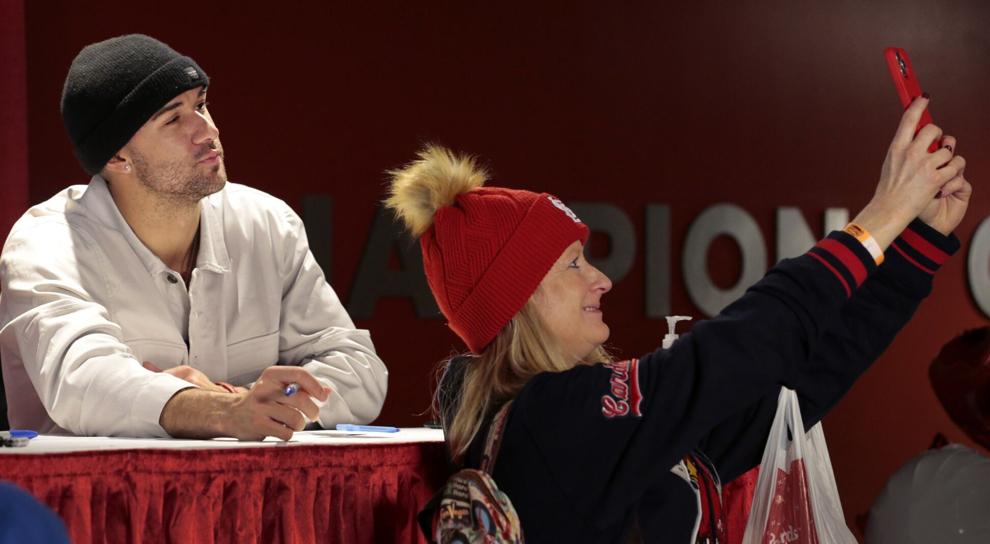 That is the role that has been waiting for Flaherty to seize for nearly four years. He has intermittently but never permanently due to injuries. In 2019, Flaherty had one of the finest second-half performances in National League history. He went 7-2 with a 0.91 ERA and 124 strikeouts in 99⅓ innings. Opponents hit .142 against him. A shortened 2020 season and discombobulated schedule made it difficult for Flaherty to build on that momentum until the start of 2021, when he was zooming toward a start in the All-Star Game.
He was 8-1 with a 2.90 ERA in 11 starts and had just struck out nine Los Angeles Dodgers when, at the plate, his oblique muscle shivered and snapped. All that followed was more than 13 months of rehab, disconnected mechanics and shoulder soreness.
"I've watched three playoff losses since (my) last year and I haven't pitched in any of them, and that doesn't feel good to me," Flaherty said. He added: "It's one of those things that a lot of people want to draw to and you hear that: 'If we get 2019 Jack back, then we're going to be this.' 'If we get 2019 Jack back, we're going to be that.' Can he repeat it?"
Willson Contreras, the free-agent signed to take over as catcher this year, has spent the past month studying video of the pitchers he'll now catch instead of face.
He described Monday during his first Warm-Up how he's toggled between studying Flaherty at his best in 2019 and 2021 and Flaherty when he struggles, when he's searching for his mechanics, when his breaking ball misbehaves. Contreras said it was important for him to see the right-hander at the top of his game and at the top of the league but also know what it's like when he is not — so he can help him right then and right there get back to it.
"Facing Flaherty in 2019, he was something special," Contreras said. "And I know he's something special. I think once he gets back fully healthy, he's going to be really good, and he's really good. That's what I told Mo. If we get this guy healthy, everything's looking fine because he has talent. When he's at his best, he's almost unhittable."
"When he says, 'This is the best I've felt in a long time,'" added manager Oliver Marmol, "that's exciting for everybody who doesn't have to face him."
In their aspirations for Flaherty, the Cardinals are able to fuse the best stretches of his career. In his final 15 starts of 2019 and first 11 of 2021, Flaherty had the makings of an elite season. He made 26 starts, threw 161⅓ innings, and had a 1.67 ERA in those two combined stretches. He struck out 191 batters for the 10.6 strikeouts per nine innings that the Cardinals' rotation craves. His WHIP (walks and hits per innings pitched) in those 26 starts was 0.84. If he had done that in a season, he would have been the second Cardinal ever with at least 150 innings and a WHIP that low. The other? Bob Gibson.
But he didn't do it in a season.
He did it in parts of two seasons, and around those islands of excellence were seas of frustrations and injuries and months adrift in rehab watching teammates contend, excel and retire. More than one of his teammates have mentioned that how good Flaherty is in 2023 will shape how good the Cardinals are in 2023. He didn't have to say anything, because that same sentiment was stitched on his shirt Monday, right over his heart. It read: "Our Future is in Our Hands."
Wainwright did not pause when he had something to say about Flaherty.
"The thing with Jack is the potential is there," the veteran right-hander said. "The talent is there. We've just got to keep him healthy. When he was healthy in 2021, that first half, he was maybe the best pitcher in the National League. He was incredible. That is the Jack we need to win. This is a big year for him. He hears all the people – the ones who believe in him. We all hear the ones who don't believe in us too. Those are the best nudges. … He wants it. He wants to win and he wants to be good. And he wants to show the world he can be great."