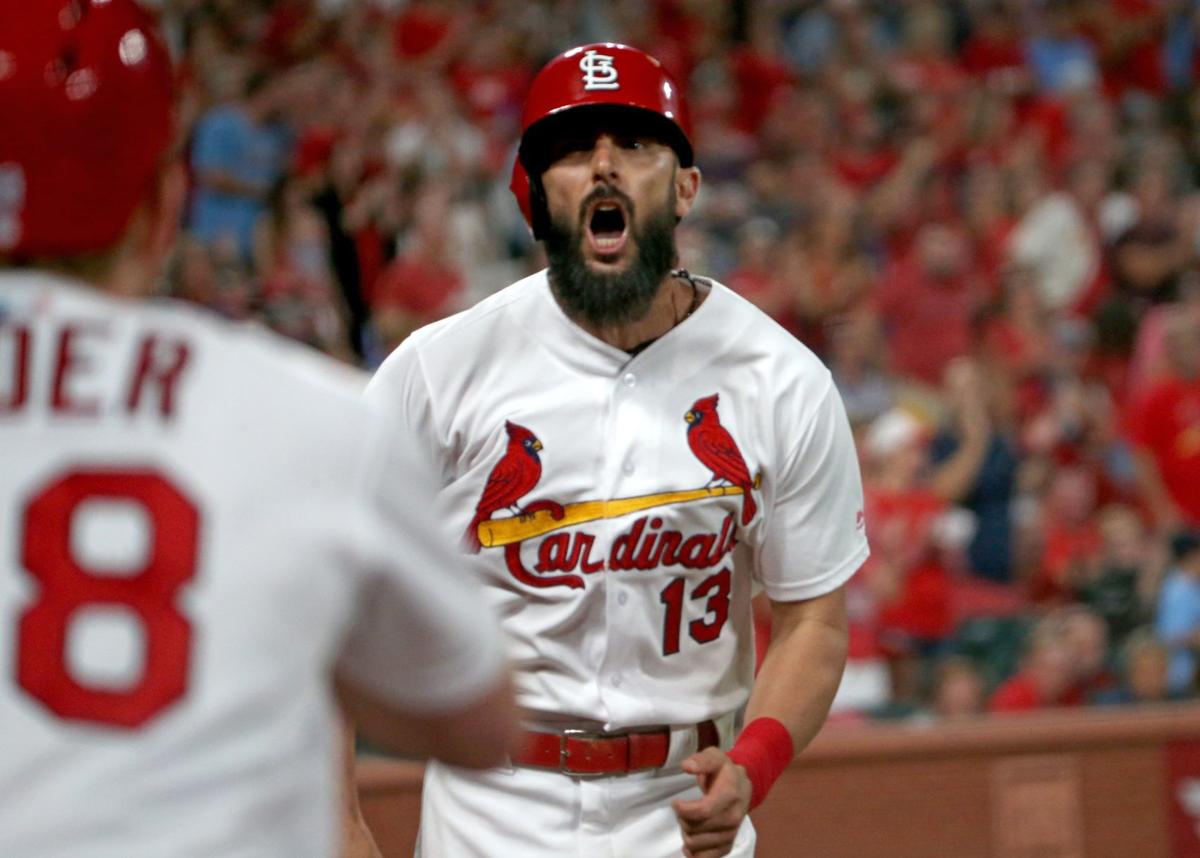 When Paul DeJong headed to the All-Star Game a few years ago as the Cardinals' lone representative, teammate Paul Goldschmidt told manager Mike Shildt that the event is more exhausting than any player is willing to let on.
He told his manager that an All-Star probably won't ask for a day, probably won't acknowledge the lack of a breather, but would benefit from one.
Shildt said that conversation was in his mind Monday as he wrote the lineup.
Nolan Arenado, the Cardinals' only position player to appear in the All-Star Game, was not in the lineup as the Chicago Cubs visited for a pivotal series for both teams. Shildt said Arenado is getting a scheduled day off at the start of the four-game series. Matt Carpenter started at third and hit third for the Cardinals, his lefthanded bat sliding in between that thicket of righthanded batters the Cardinals would otherwise have in the order.
"Done some nice things," Shildt said of Carpenter in the field over the past several weeks. "Swinging the bat well this month."
Carpenter is batting .389/.421/.611 for a 1.032 OPS in July. He has seven hits in 18 at-bats and three of them have been for extra bases.
The Cardinals promoted Jake Woodford from Class AAA Memphis as planned to make the start Monday against the Cubs. To make room on the active roster they optioned outfielder Lars Nootbaar to Triple-A.
The Cardinals have Johan Oviedo awaiting the assignment to start Tuesday, though Shildt left open the possibility of pivoting to another choice depending how Monday goes and who is available out of the bullpen.
The Cardinals and Cubs are once again deadlocked in the standings, at 46-47, and yet they continue to talk differently about the upcoming trade deadline. The Cardinals are shopping for starting pitching while waiting on the returns of Miles Mikolas and Jack Flaherty for the final month of the season, the team hopes. The Cubs are considering offers that would essentially divest them of the core that brought a championship to the north side.
Available for the right offer are former MVP Kris Bryant as well as closer Craig Kimbrel and possibly shortstop Javy Baez or first baseman Anthony Rizzo.
The Cubs are plotting a reset.
The Cardinals are talking about a late revival.
"I'm not making any plans in October," Shildt said after detailing past seasons where the Cardinals overcame deficits in the standings to qualify for the playoffs.
Shildt confirmed that Carlos Martinez had surgery to repair a torn ligament in his thumb Friday. He has been prescribed rest for the immediate part of his recovery, and his timetable for a return will be set later. The Cardinals are not planning as if Martinez will be able to contribute this season, and the righthander will likely be a free agent when November arrives.