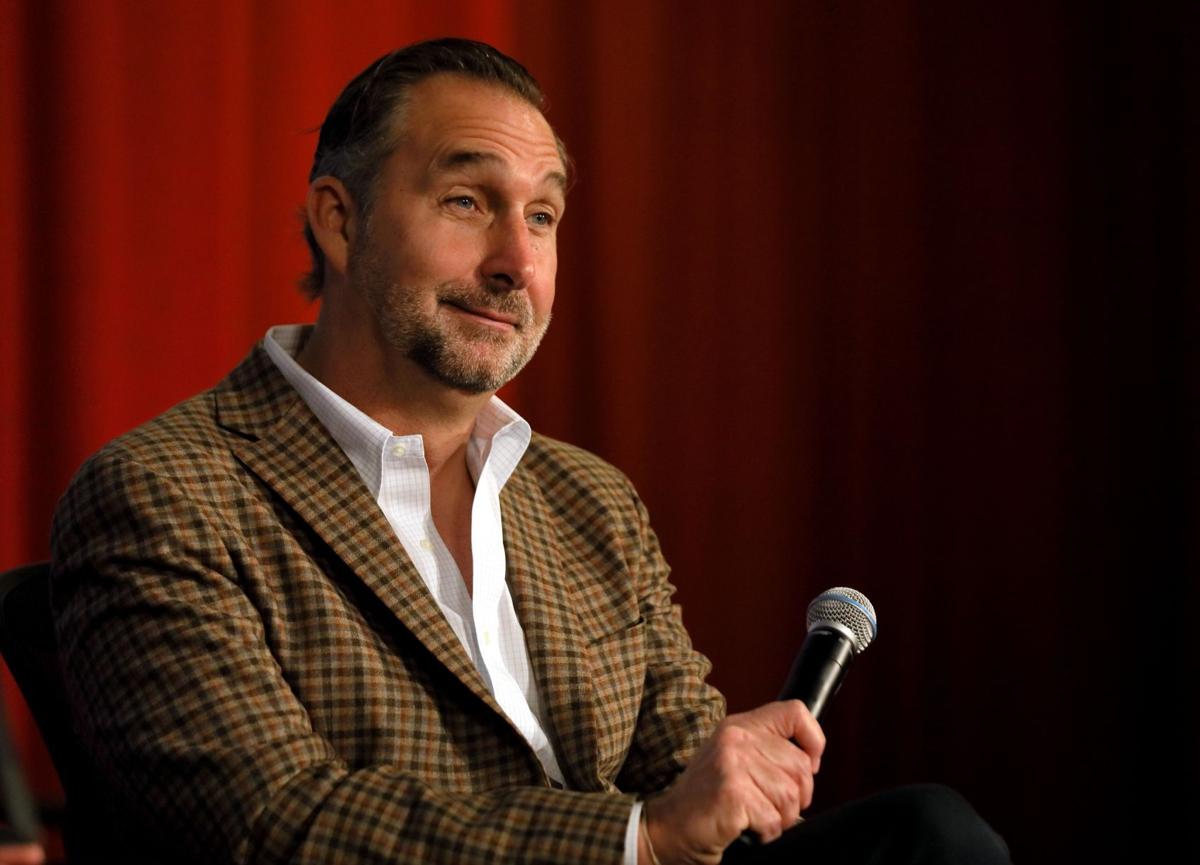 The chance to add an All-Star middle-order hitter who is also one of the finest fielders ever to play his position is tantalizing enough for the Cardinals to remain in discussions with Colorado as much as possible.
That does not mean discussing it publicly at all.
During interviews with the media and a question-and-answer session with the fans -- two staples of his day at the Winter Warm-Up -- Cardinals president of baseball operations John Mozeliak cautioned that he would not discuss specific "rumors" or names. One of the first half dozen questions asked by a fan was about both -- a rumored packaged of players that the Cardinals would be shipping to the Rockies for Nolan Arenado.
"I hadn't heard that rumor was out there," Mozeliak deadpanned. "What were we giving up?"
The fan answered with some speculated names.
"Some infield prospects?" Mozeliak continued. "Gotta give that some consideration, right boys?"
The room had a few twitters of laughter.
"Let me touch on that," Mozeliak added. "Obviously there is a lot being written about. Potential trades. There is still an active free-agent market going on. It's never in one's best interest to comment on these things. It can be very dangerous. Dangerous for a variety of reasons. As you can imagine, as names start getting bantered about, if you might be the person going in the deal, and those deals don't happen, then it might create a little bit of discomfort in the clubhouse in the future. I don't know what the next couple of weeks may bring. I'm smart enough to know I don't want to shut any doors, say no, or speak in absolutes. Because that's dangerous, too. But I really like our club where it is today. If there are ways to get better, curious to see where that takes us. So, we'll see."​​
Mozeliak declined to discuss whether he remained in touch with Marcell Ozuna's agent about the return of the cleanup hitter.
Ozuna has received interest from Atlanta and Texas in addition to Cincinnati and the Cardinals. The Cardinals have stayed to the periphery of that chase, pulled into the mix every so often by Ozuna's repeated comments about wanting to return to the Cardinals. To make that decision for Ozuna, the Cardinals would have to increase the dollars that they've discussed, according to a source.
The Rockies have not made it clear what their motivation would be for moving Arenado, and that is likely playing a role the pace of any conversations Colorado is having with interested teams.
During his press conference, Mozeliak said several times how there is no deadline at this point for improving the team. He said the start of spring training isn't one, and the start of the season isn't one because he views the roster as a "rolling" process, and that his front office has to always seek out ways to improve.
"It's always a very fluid situation," Mozeliak said. "There's always opportunities to try to improve your club. As you can all imagine, sometimes where your team is, and how you're playing, may dictate how you think about improvement. There could be a short view and a long view, and so, always trying to balance that out with ultimately trying to think about the organization, not just for today, but for the future."
Mozeliak said that some teams have tried to "pry" away their pitching, and he was not keen on that idea.
BADER: 'I'M GOING TO TAKE CENTER FIELD'
Harrison Bader is the starting center fielder, according to Harrison Bader.
"Yeah. Absolutely. I'm the starting center fielder," Bader said Saturday at Winter Warm-Up. "That's my position, and I'm going to take it. That's all there is to it. There is no sense in talking about it. I'm just looking forward to Day 1, showing up, guns blazing, ready to go."
Bader was a Gold Glove finalist in 2019, but hit .205 with a .314 on-base percentage. He admitted Saturday that "my bat was not present last year," and he spoke openly and honestly about his inability to consistently hit outside breaking pitches. He also declared he will be better. Bader has worked this offseason with new private coaches who specialize in his brain, body and batting.
While Bader is the incumbent, the Cardinals have other players who could challenge for playing time in center, be it Lane Thomas or possibly the intriguing prospect Dylan Carlson.
President of baseball operations John Mozeliak said Saturday that Bader is an "elite defender," but also must contribute more with the bat.
"When you see him go to Triple-A and become more effective (offensively), it becomes somewhat of a head-scratcher," Mozeliak said. "We know it's there, he's got to find a way to do it consistently at the Major League level. He doesn't have to be an .850 OPS guy to be on our club, but having production one through eight is important to our team. …
"To me, if I had to say the perfect world for him, he becomes an all-fields hitter. For all of you who used to be around the club when we had Matt Carpenter come up, his hit distribution was amazingly even from left to right. In Bader's case, if he could do that and complement it with his speed, he becomes a special player."
REYES THROWS, WITHOUT HESITATION
Cardinals pitcher Alex Reyes, annually the top prospect for the team until a series of injuries abbreviated three consecutive years of his career, described how the rehab carousel ended for him, the frustration faded, and he has his health as spring training nears. Reyes, who spent most of the offseason in the Dominican Republic, threw a bullpen session on a neighborhood field in the Dominican this past week. He did not have limit the pitches he threw to just fastballs, and he didn't have to walk his intensity back to protect a recovering arm. He let it go. He snapped breaking pitches. He threw with intent. He got through 25 pitches, and he'll throw again in the Dominican before reporting to Jupiter, Fla., for spring training later this month.
"I feel good. I feel strong," he said. "I lost a few pounds and am ready to go."
Reyes said his goal is to be a reliable, steady starter for the Cardinals. The path back to the rotation is likely to take him through the bullpen in 2020, where the Cardinals are hoping to see him seize a high-leverage role.
MARTINEZ CLEARED FOR BULLPEN SESSION
Carlos Martinez, who had a procedure on his right shoulder at the start of the offseason to alleviate ongoing discomfort, learned this weekend that he'll be able to throw a bullpen session Tuesday in Jupiter, Fla. The righthander said it will be his first time off the mound this winter, and that does give him enough time to be on a normal program for the start of spring training.
A clearer slimmer Martinez appeared at the team's annual Winter Warm-Up and suggested that he was "100 percent."
Asked when the last time he felt this good was, Martinez smiled.
The righthander explained that he's more "comfortable" in a starting role, and when asked if he had full confidence in his shoulder -- he had described a "fear" of getting injured in recent seasons -- Martinez steered his answer toward a description of he felt "100 percent" healthy. The Cardinals plan to have Martinez compete for an open spot in the rotation, and if he's unable to show the day-to-day ability to handle a starter's workload and regimen they'll be shifted back to the bullpen, where he'll likely close.
Day 1: Scenes from the St. Louis Cardinals Winter Warm-Up
2020 Cardinals Winter Warm-Up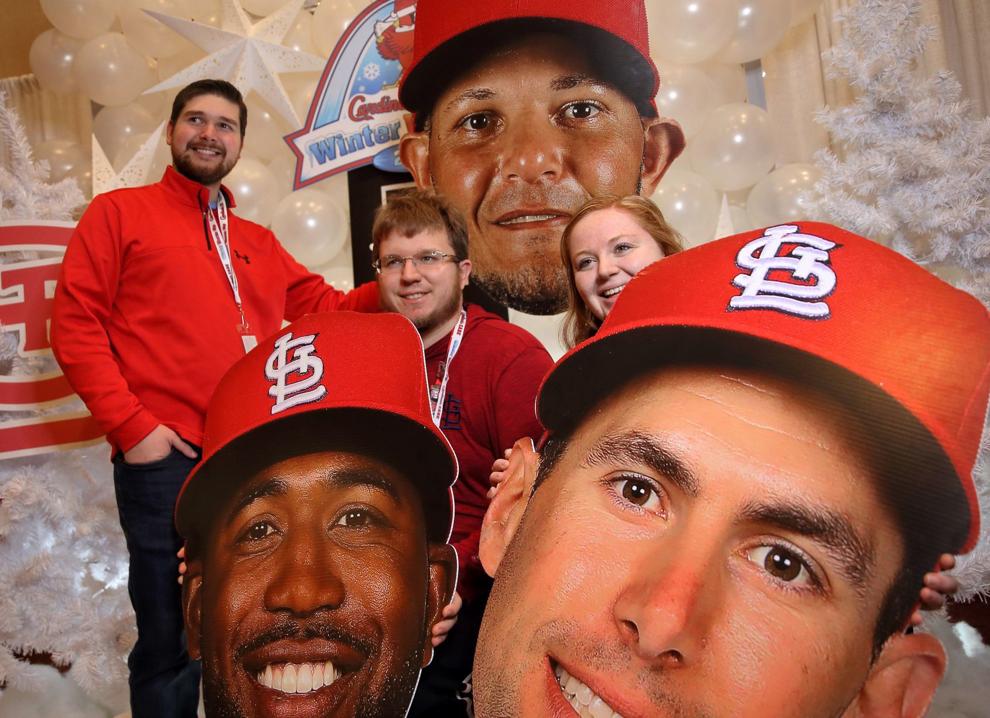 2020 Cardinals CARE Winter Warm-Up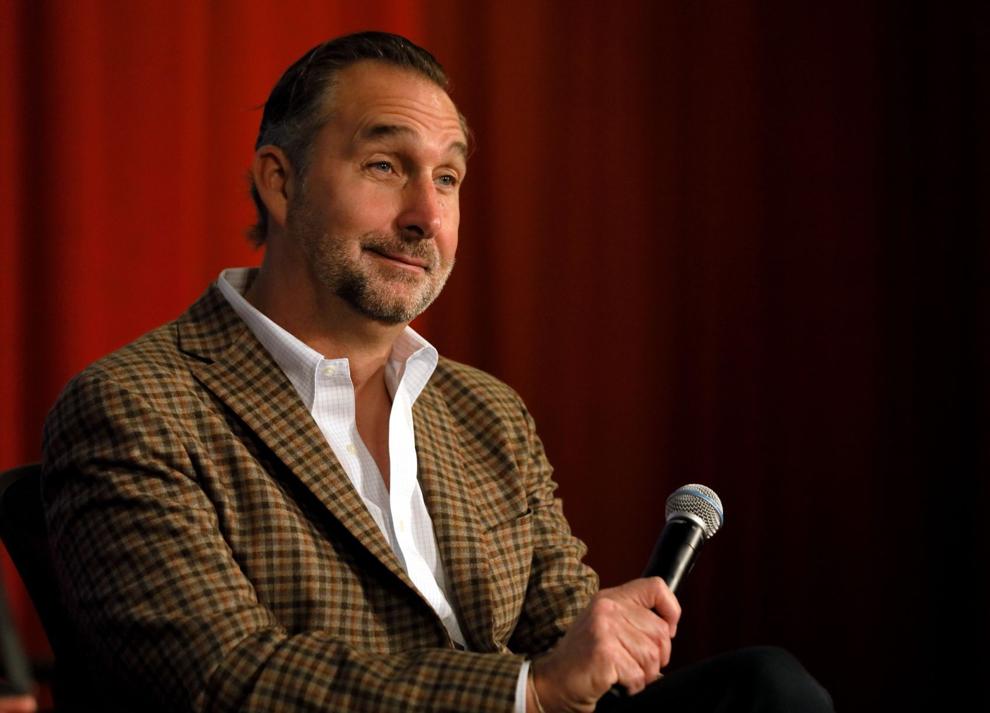 2020 Cardinals CARE Winter Warm-Up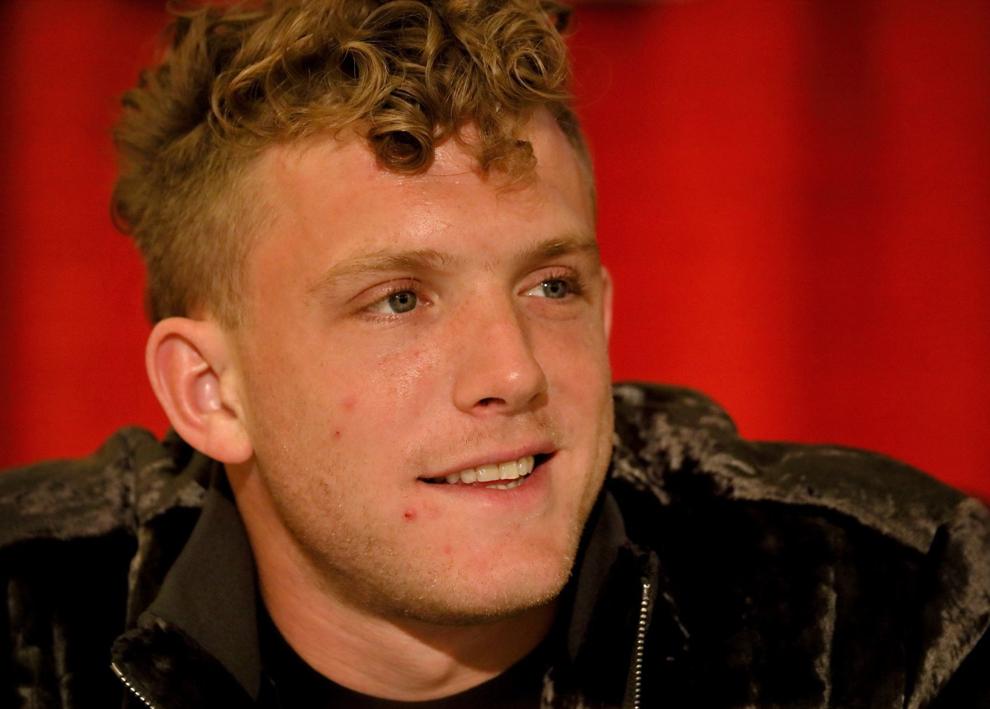 2020 Cardinals CARE Winter Warm-Up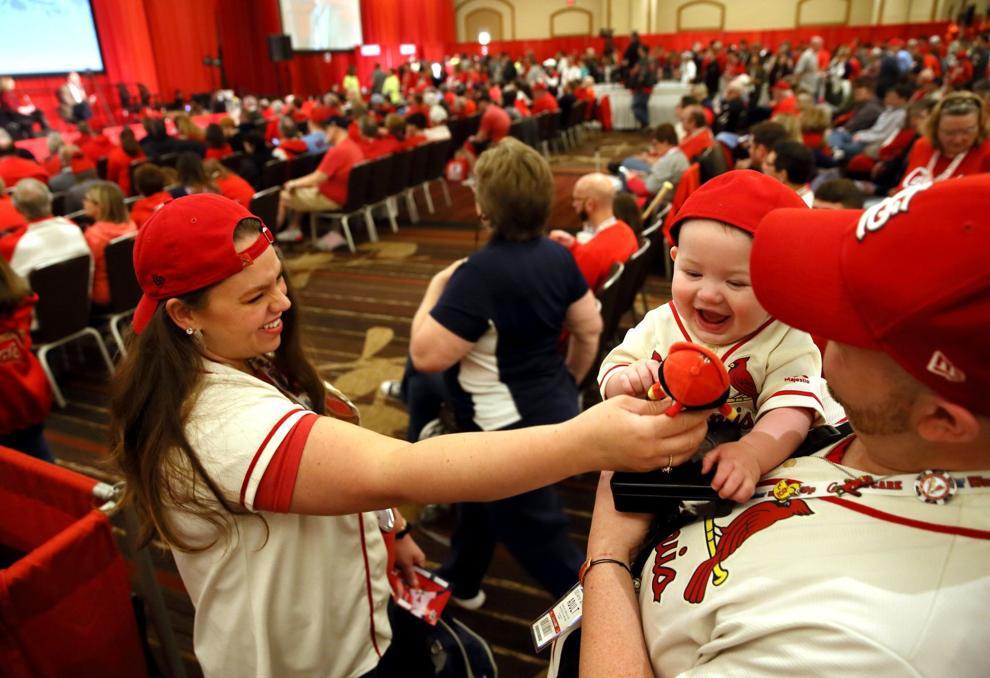 2020 Cardinals CARE Winter Warm-Up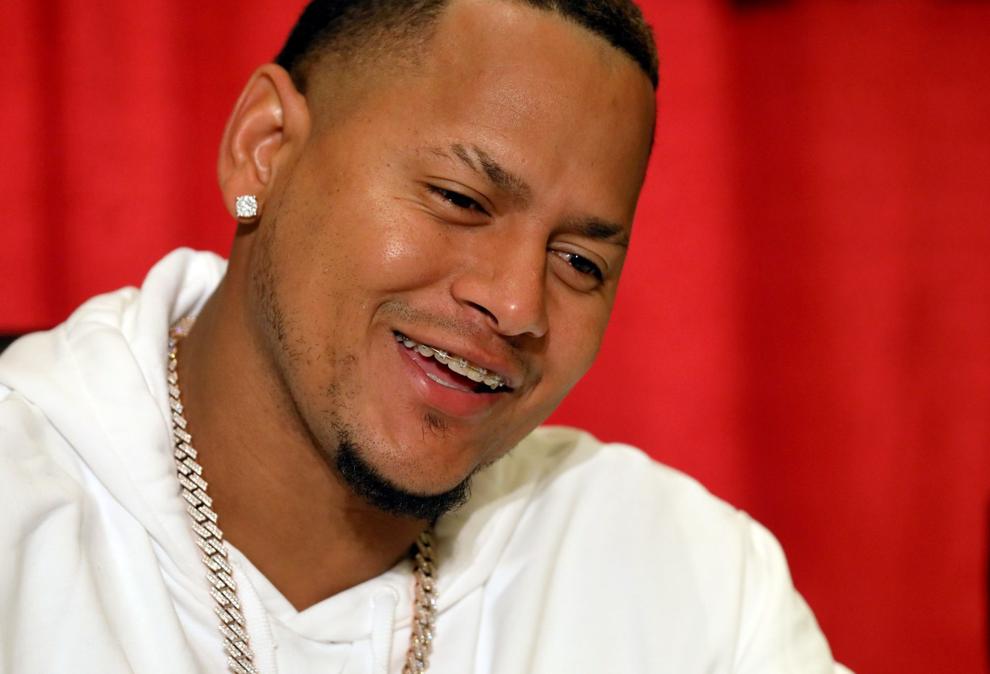 2020 Cardinals CARE Winter Warm-Up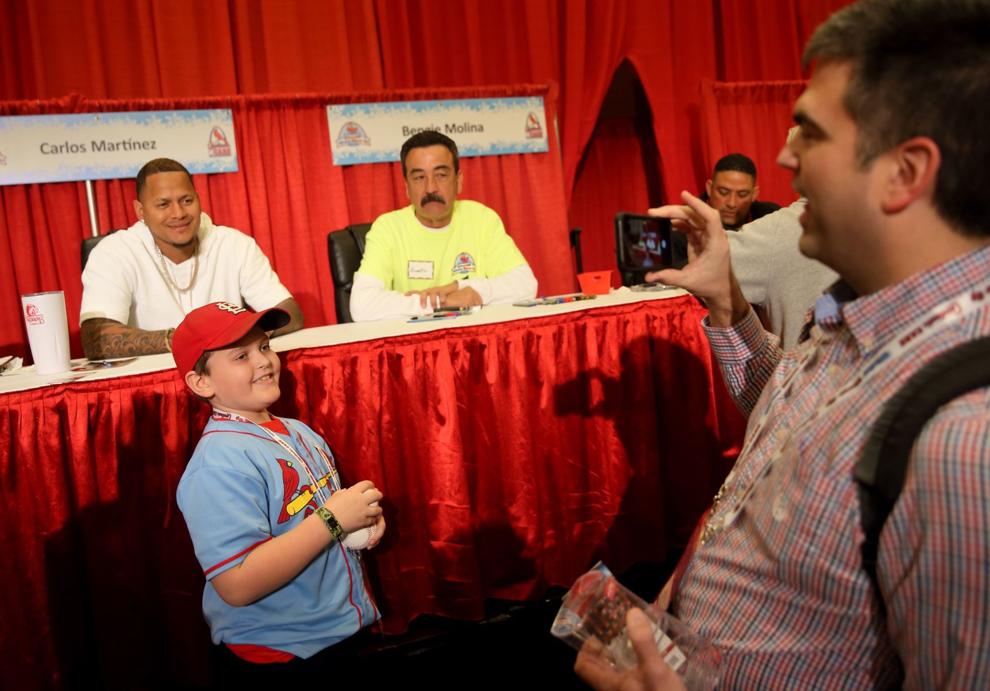 2020 Cardinals CARE Winter Warm-Up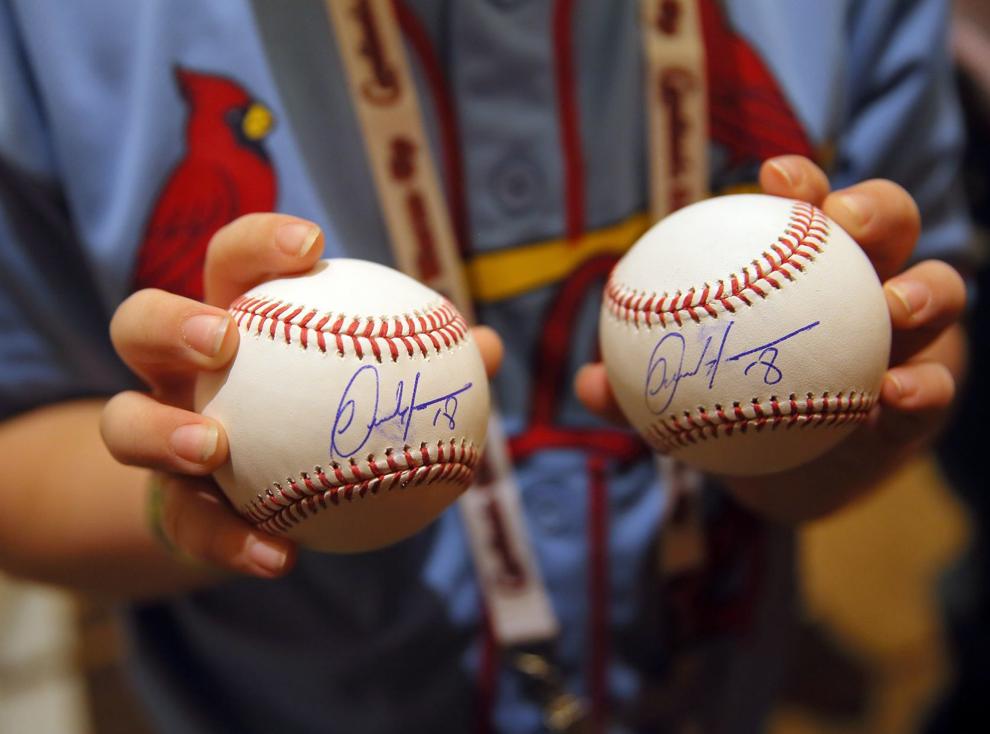 2020 Cardinals CARE Winter Warm-Up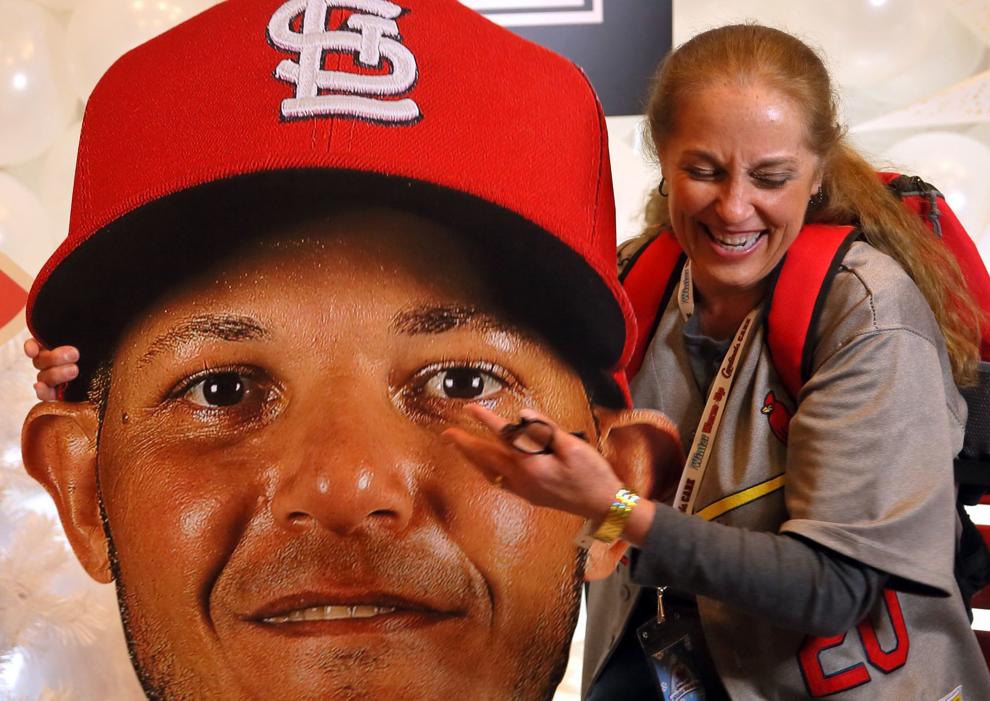 2020 Cardinals CARE Winter Warm-Up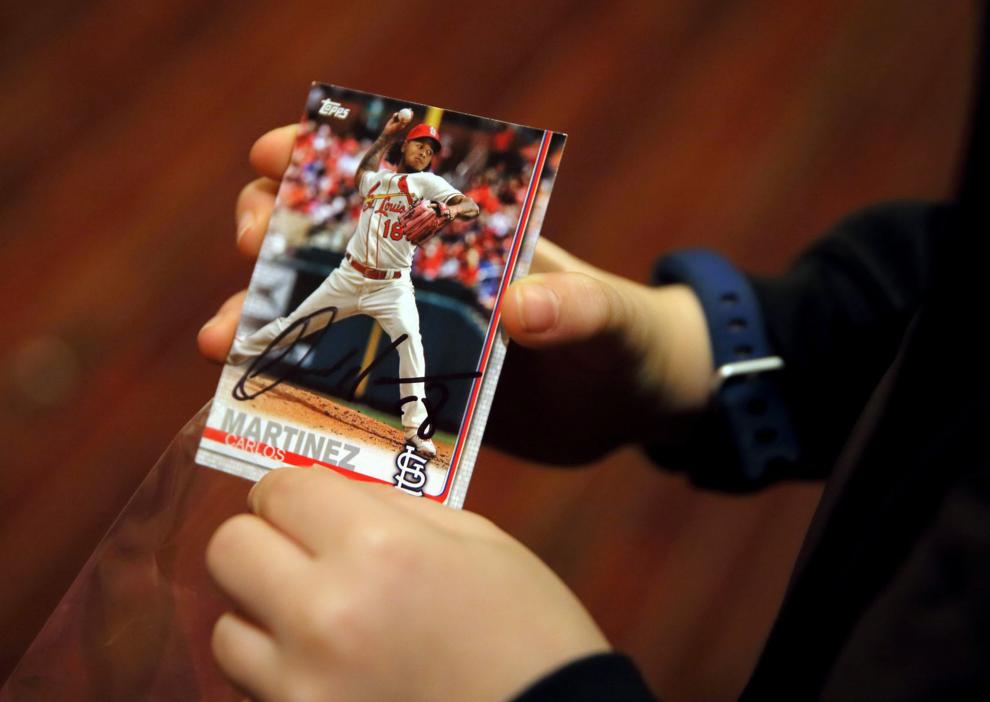 2020 Cardinals CARE Winter Warm-Up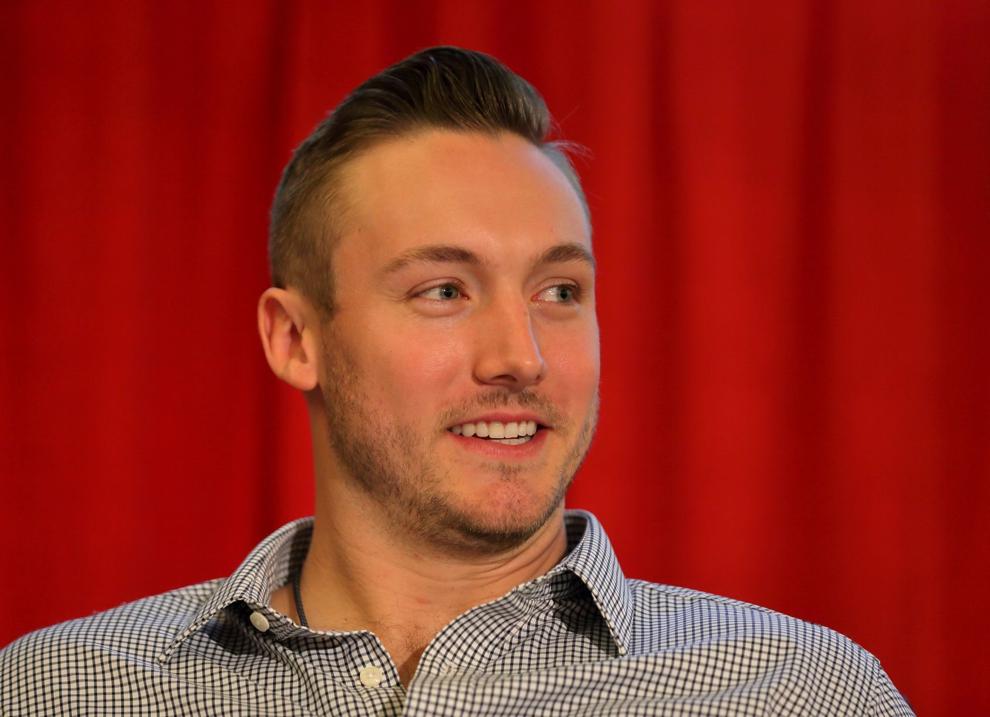 2020 Cardinals CARE Winter Warm-Up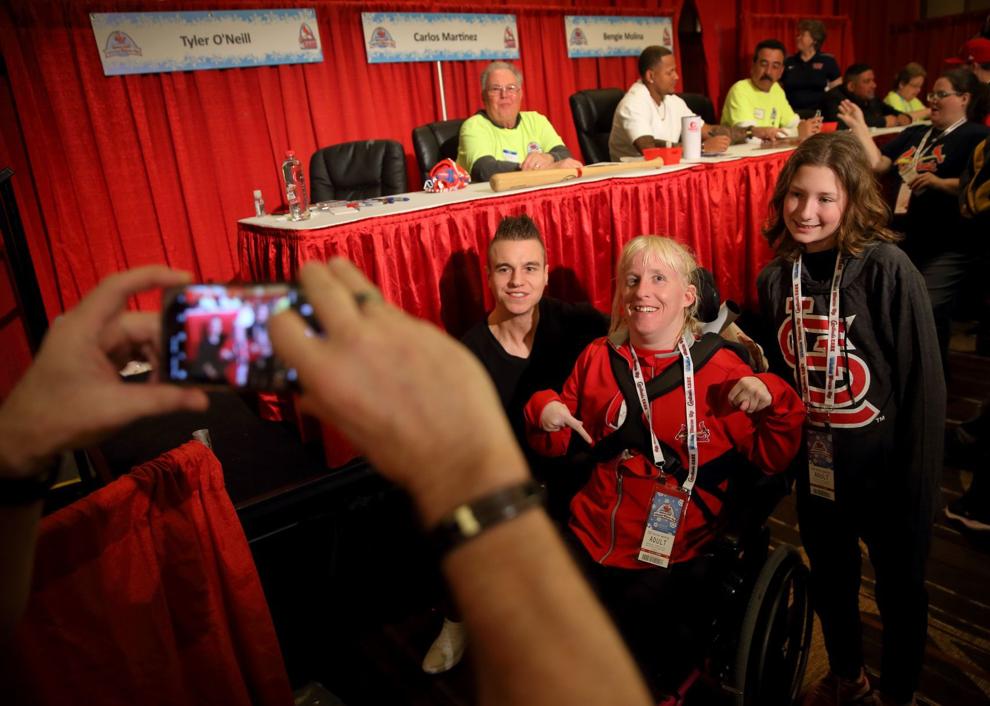 2020 Cardinals CARE Winter Warm-Up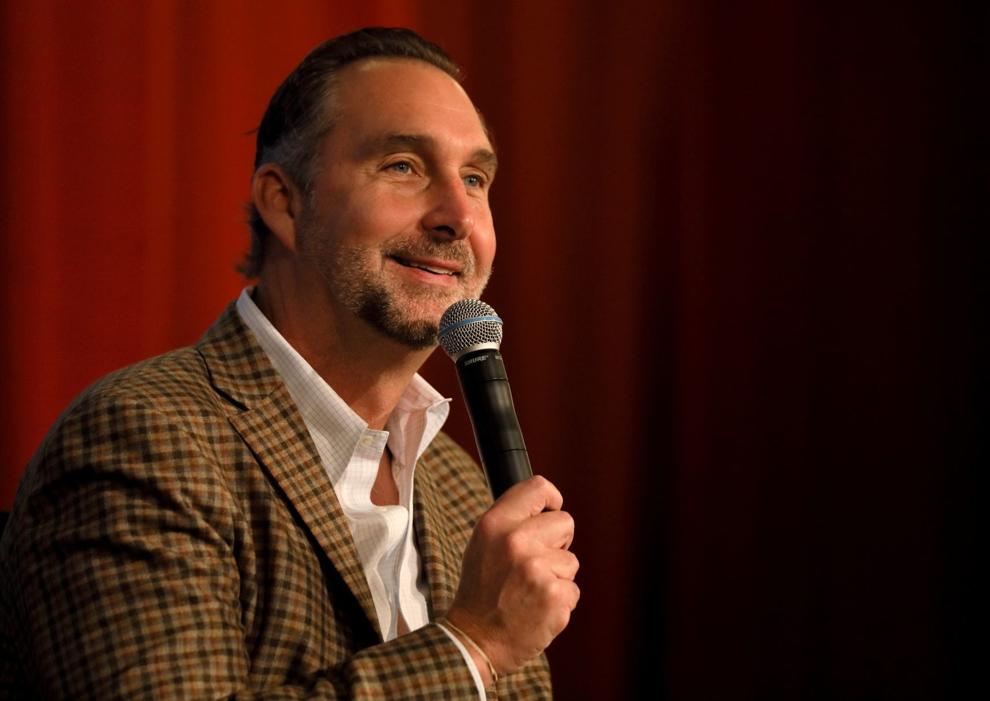 2020 Cardinals CARE Winter Warm-Up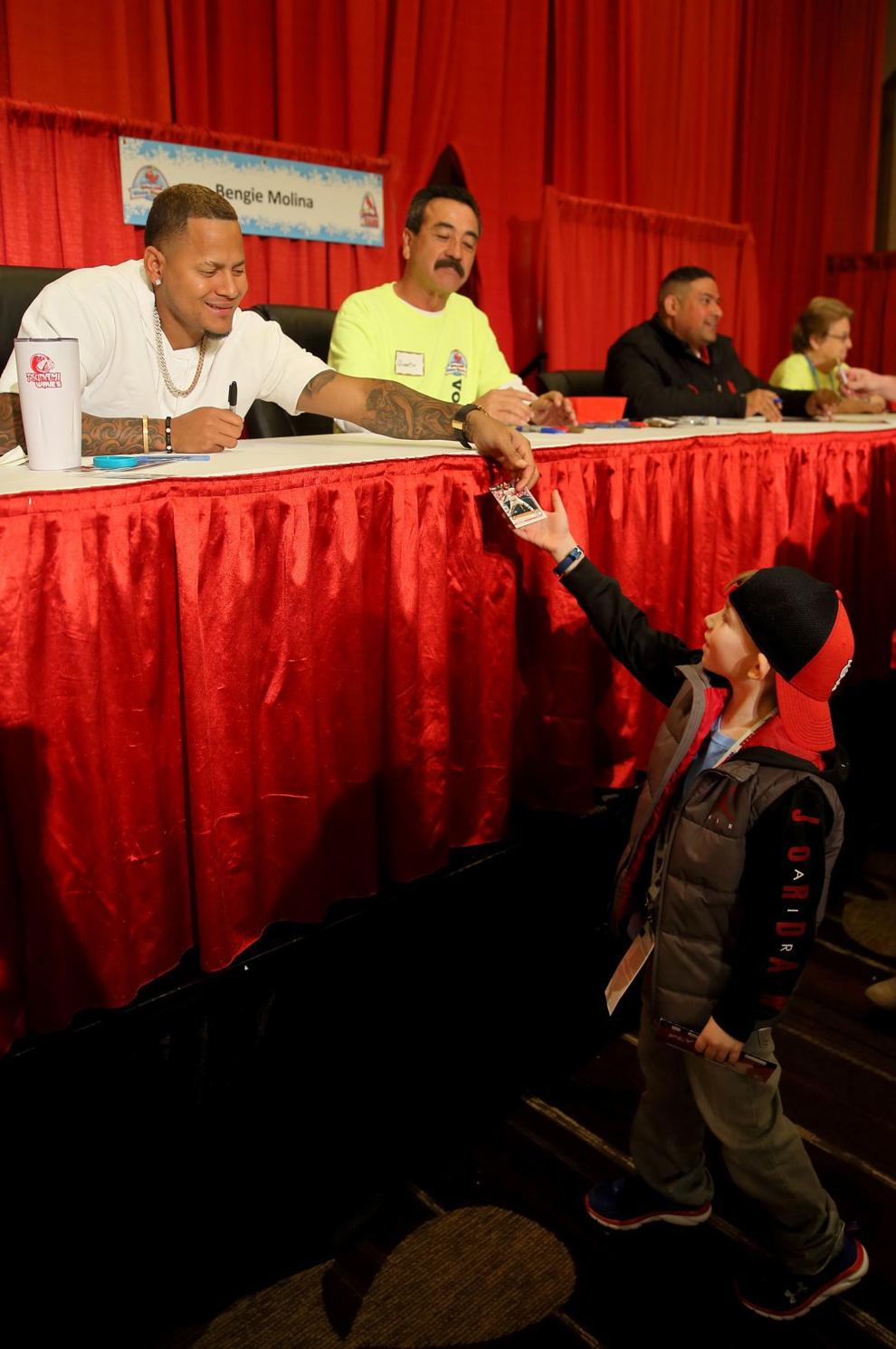 2020 Cardinals CARE Winter Warm-Up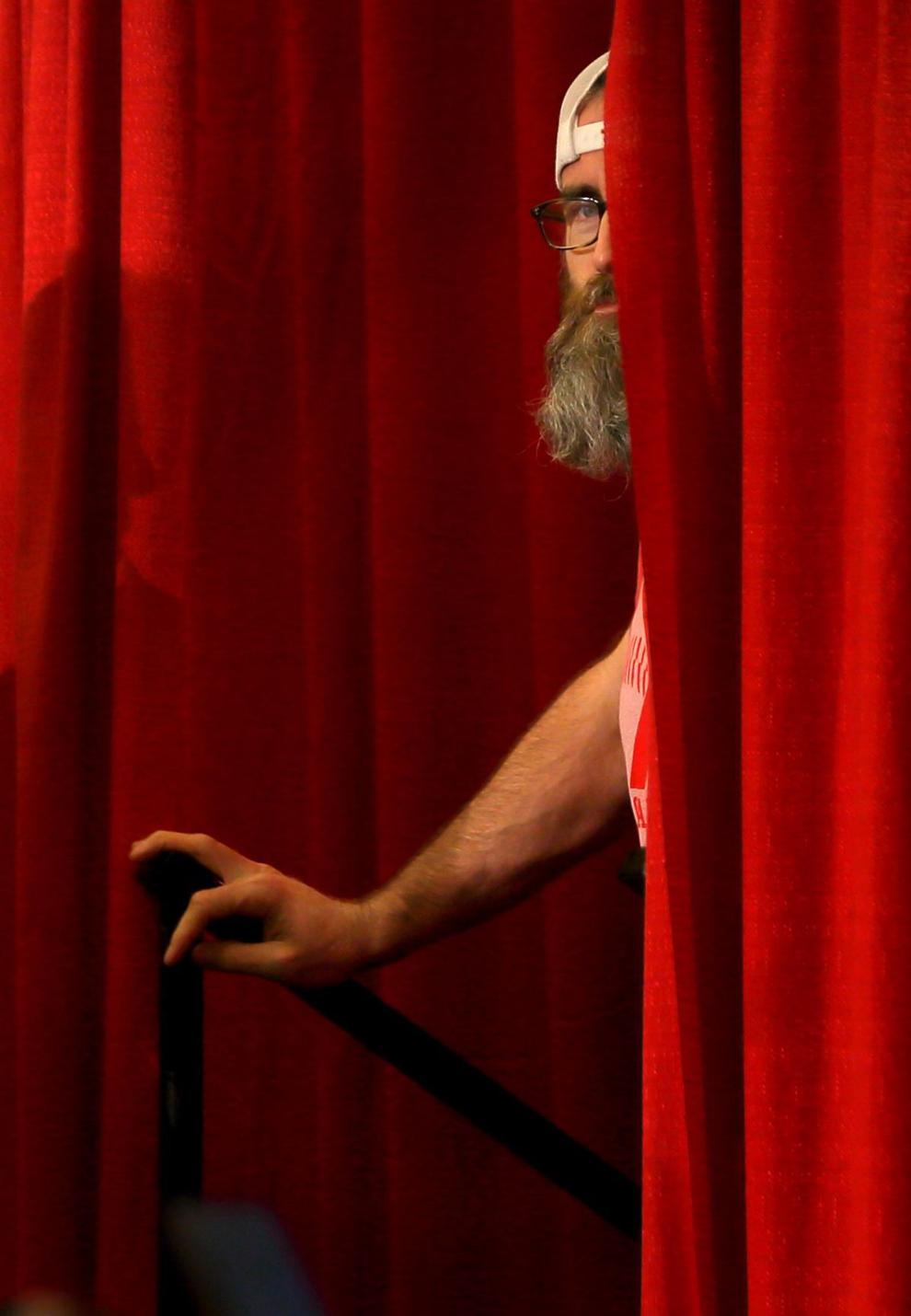 2020 Cardinals CARE Winter Warm-Up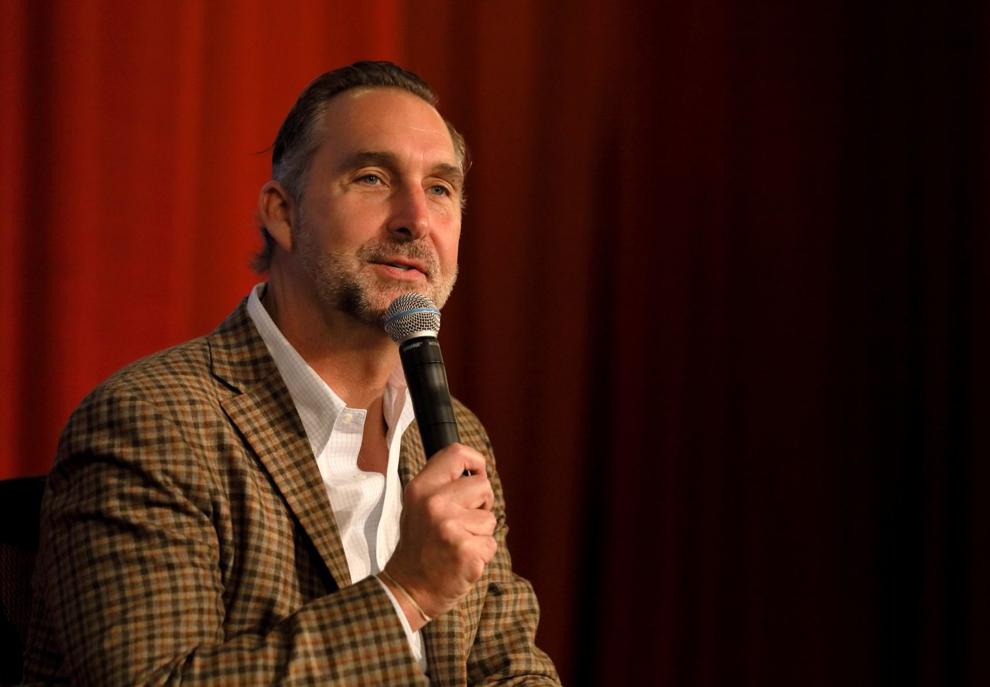 2020 Cardinals CARE Winter Warm-Up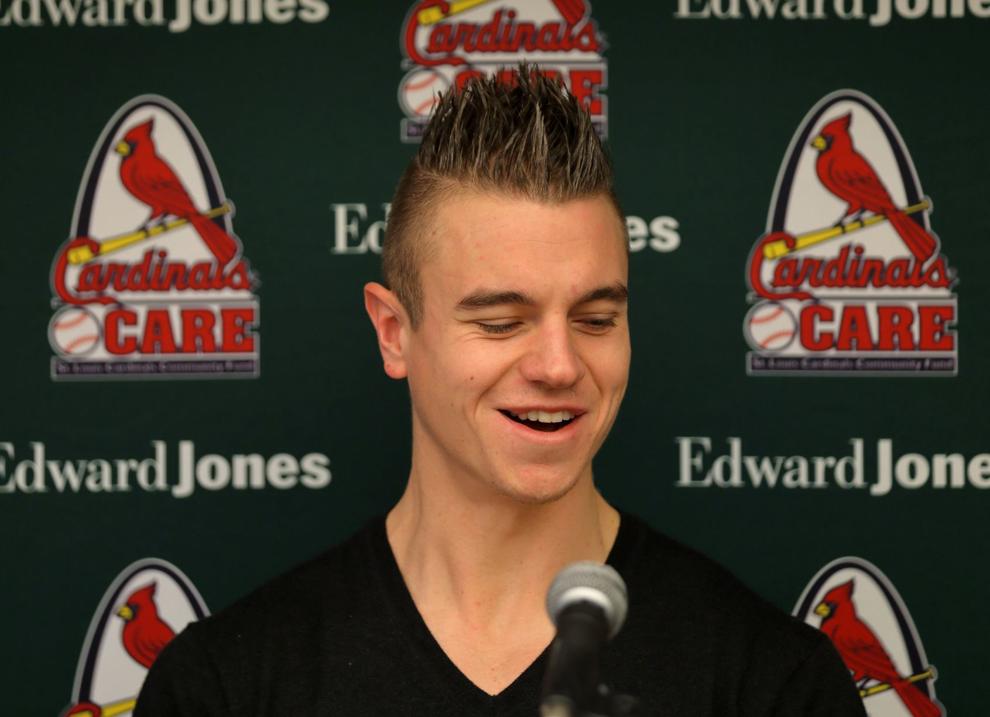 2020 Cardinals CARE Winter Warm-Up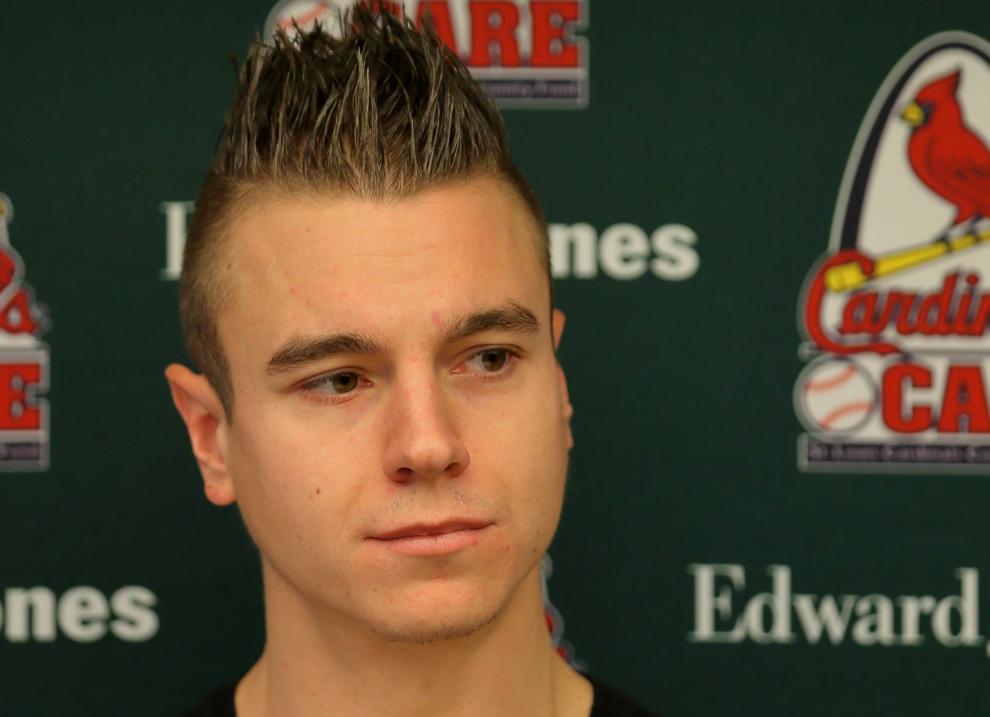 2020 Cardinals CARE Winter Warm-Up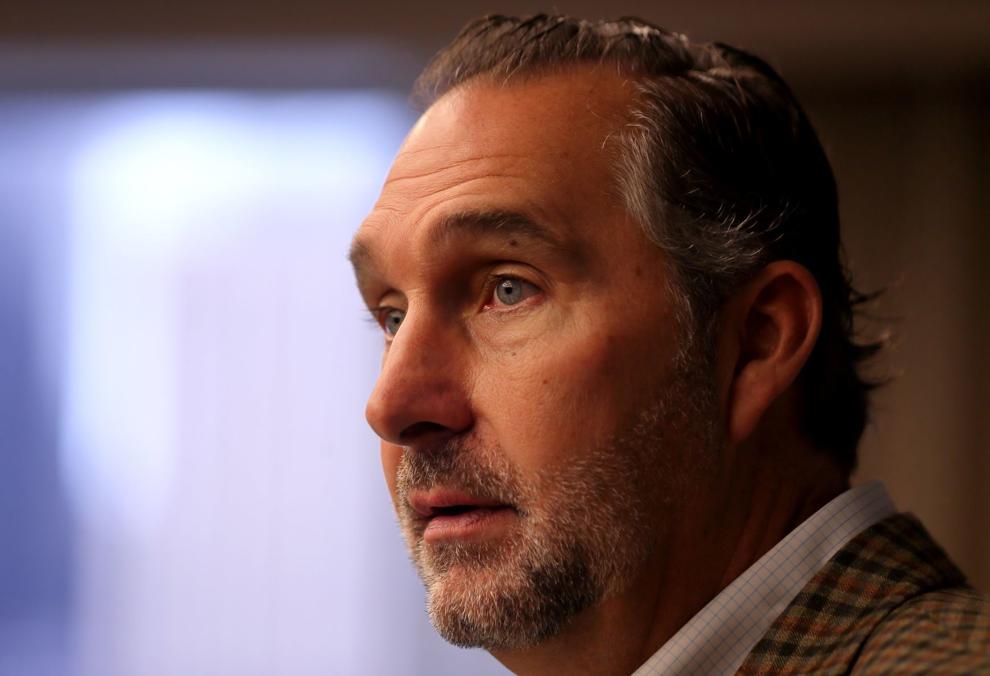 2020 Cardinals CARE Winter Warm-Up
2020 Cardinals CARE Winter Warm-Up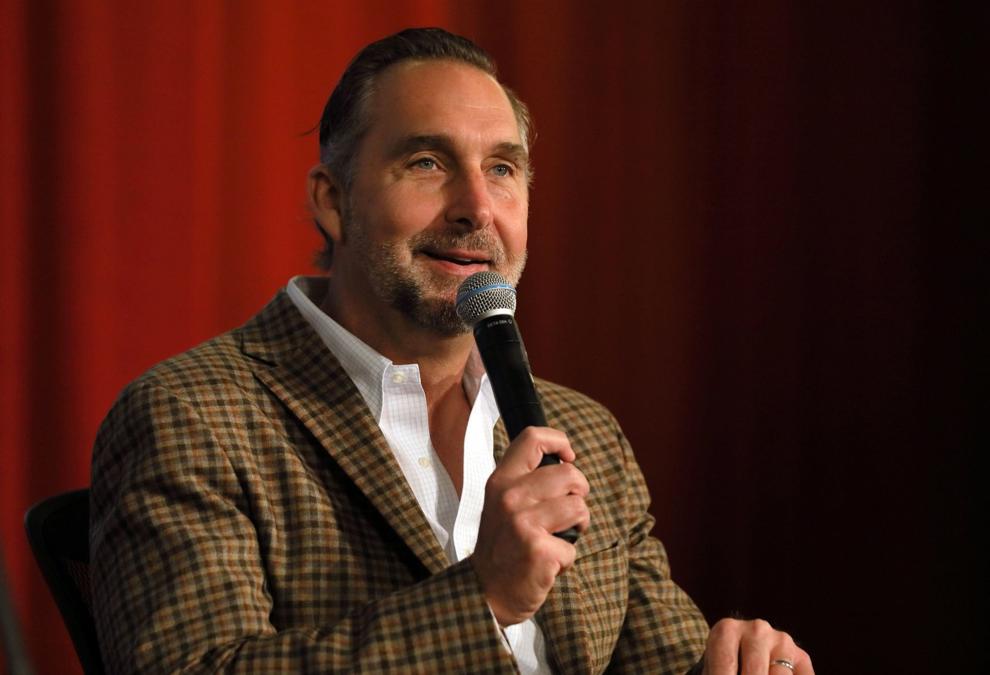 2020 Cardinals Winter Warm-Up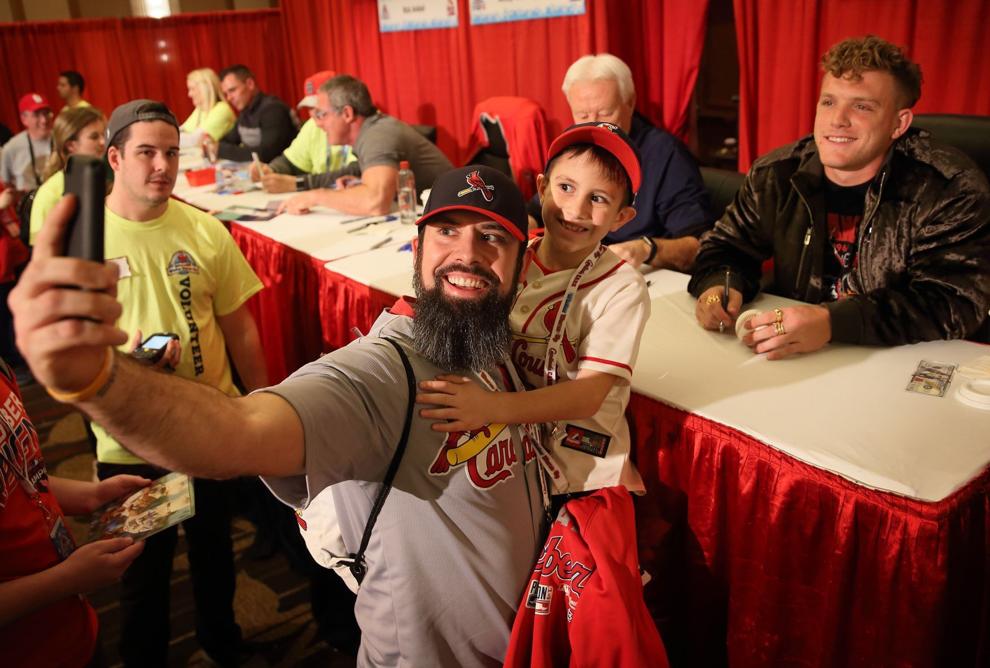 2020 Cardinals CARE Winter Warm-Up