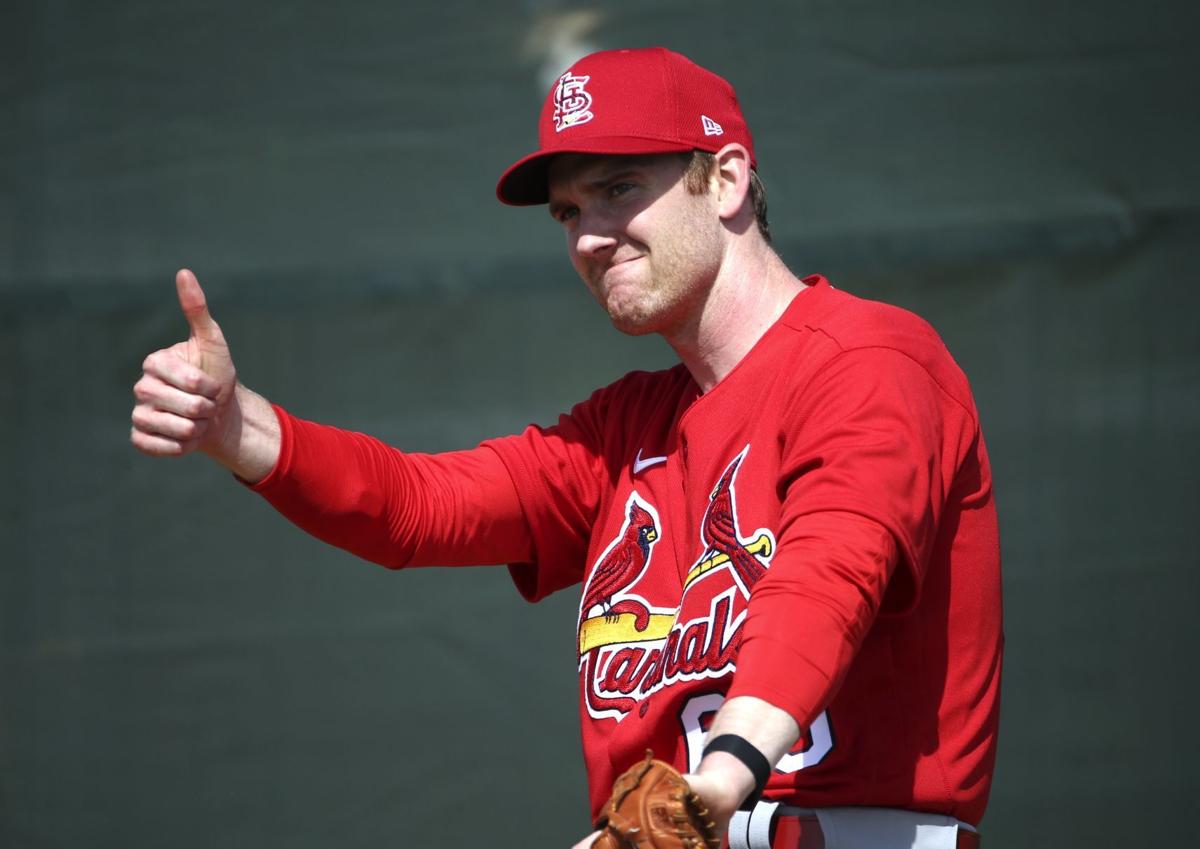 John Brebbia, the bearded reliever who was poised for a late-inning role with the Cardinals before his elbow came apart, is still a few months away from appearing in a game, but it took only weeks for him to find a new team.
The San Francisco Giants signed Brebbia to a one-year, major-league contract Monday, the team announced.
The Cardinals had declined their opportunity to offer Brebbia a contract for 2021 and have his salary set by arbitration, electing instead to allow the righthander to become a free agent. The Cardinals said they had a standing offer to Brebbia for a minor-league deal if he did not find a more appealing one in the open market. The Cardinals' decision with Brebbia was not a financial one as much as a roster move -- they did not want to commit a spot on the 40-man roster to a pitcher who could spend the first half of the season on rehab.
The result is they gave up three more years of control for a reliable reliever in exchange for an additional opening on the roster during this prosaic offseason.
The Giants' one-year, $800,000 contract for 2021 also gives rights to Brebbia as he remains arbitration eligible through 2023.
Brebbia, 30, made his major-league debut with the Cardinals in 2017 after his pro career took a detour through independent ball to reestablish himself. In 161 games for the Cardinals, Brebbia had a 3.14 ERA, two saves, and he struck out 198 batters in 175 innings. His 10.8 strikeout-per-nine rate in 2019 was one of the best in the bullpen, and that put him in line to compete for the closer's role while Jordan Hicks recovered from Tommy John surgery.
On the eve of spring training coming to a halt due to the pandemic, Brebbia felt soreness and lingering discomfort in his right elbow. He missed an appearance, and was prescribed a platelet-rich plasma injection to promote healing. When that did not have the desired result, he had elbow ligament reconstruction on June 1. The same week he learned, officially, that the Cardinals would not present him a contract, Brebbia began his throwing program.
It's possible, he said at the time, that he could be able to face hitters during spring training, and that his return to games would be within 10 to 12 months of his surgery.
Brebbia and infielder Rangel Ravelo were the only two players with less than six years of service time on the 40-man roster that the Cardinals declined to offer contracts.
The Cardinals have three open spots on their roster, and they have maintained them as they consider offers to bring back catcher Yadier Molina and pitcher Adam Wainwright.