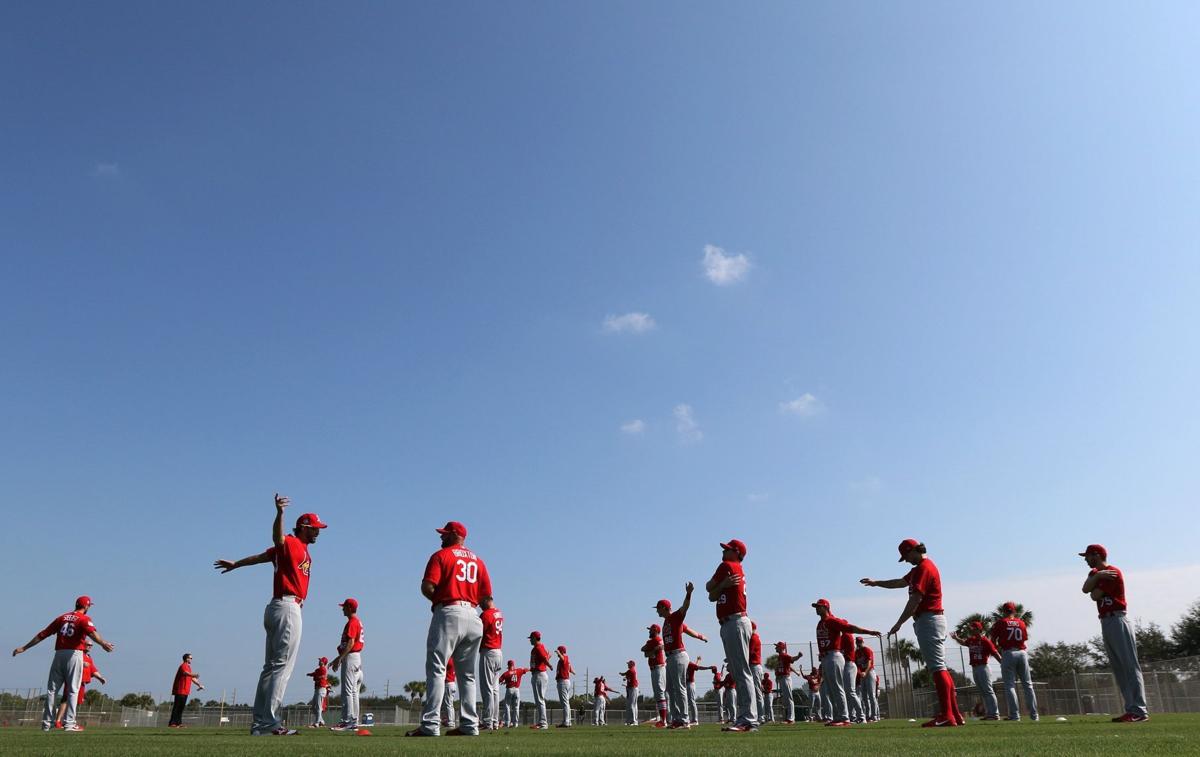 Looking to add competition for the backup role and necessary depth at the catcher's position for Class AAA Memphis, the Cardinals acquired a 24-year-old backstop from the New York Mets on Friday morning.
Ali Sanchez, 24, had been designated for assignment by the Mets, and the Cardinals sent cash considerations to Queens to complete the deal.
Sanchez made his major-league debut during the shortened 2020 season, and he collected his first big-league hit. In the minors, he's been a .259 career hitter with a .317 on-base percentage and a .331 slugging percentage. Considered one of the Mets' top 30 prospects entering last season, Sanchez has a strong defensive reputation and is a classic catch-and-throw add for the Cardinals.
He joins the 40-man roster, bringing its total to 39.
He'll be the ninth catcher for the Cardinals in spring training, which opens this coming Wednesday. The Cardinals added Tyler Heineman earlier this winter on a minor-league deal with an invite to spring training and an intent to compete for the backup spot in the majors or starting job at Triple-A Memphis.
The Cardinals currently have prospect Andrew Knizner positioned to be Yadier Molina's backup in the majors, but the team will also explore the need to get Knizner consistent playing time and developmental that won't be available to him as much as Molina starts. Heineman, who has major-league experience, and Sanchez offer alternates for backup — and challengers for that role.
Sanchez, from Venezuela, became available when the Mets removed him from the roster to clear space during the three-team trade that sent Andrew Benintendi to Kansas City from Boston. The Mets needed an additional spot on their 40-man roster for the player they acquired, Khalil Lee.
Sanchez spent 2019 split between Class AA and Class AAA in the Mets' system, and he hit .261/.326/.322 overall in 92 games.
Ivan Herrera, the Cardinals' top prospect at catcher and one of the youngest touted prospects at the position in baseball, is earmarked to start the year at Class AA Springfield. That continues his steady rise toward the majors by as early as 2022.
Spring games at 24
The Cardinals will open their revised spring training schedule on Feb. 28 with a home game at Roger Dean Stadium against Washington, and they conclude the 24-game slate against the Mets on March 29 before zipping to Cincinnati for their regular-season opener. A new schedule was announced Friday after consideration from Major League Baseball that spring travel should be limited.
The Cardinals will only play exhibition games against teams within that Interstate-95 corridor on the east coast of Florida, meaning all of their games are within a 40-minute drive. They'll face Washington, the Mets, Houston, and their spring roommates Miami a total of six times each.
Roger Dean Stadium, which hosts the Cardinals and Marlins for spring training, is working with the teams and local authorities to have a limited number of tickets available for all 24 games at the ballpark.
Notably, the schedule features far more night games than usual.
A third of the Cardinals' 24 games will have a 5 p.m. St. Louis time start. That includes back-to-back night games in West Palm Beach, Fla., on March 4-5 against the two teams that call that ballpark home, Washington and Houston.
The Cardinals will have an off day almost every week, and they can use that for instrasquad games or to further limit time at the ballpark and focus on workouts.
Minor-league affiliates
One of the teams that had little drama when it came to the overhaul of Minor League Baseball, the Cardinals had all of their affiliates sign player-development agreements as expected. In a release from Major League Baseball on Friday morning, the new structure (and names) of Minor League Baseball were revealed.
So long Pacific Coast League. Hello, Triple-A West.
The biggest shift for the Cardinals will be Peoria, Ill., rising to High-A and swapping levels with Palm Beach, which will remain in the Florida State League-like setup but now be at Low-A. The leagues, level, and divisions for the Cardinals affiliates:
• Class AAA Memphis: Triple-A East, Southeast
• Class AA Springfield (Mo.): Double-A Central, North
• High-A Peoria (Ill.): High-A Central, West
• Low-A Palm Beach: Low-A Southeast, East
The Cardinals also plan to have a rookie-level Gulf Coast League team based in Jupiter, Fla., and they will continue to run two Dominican Summer League teams at their academy.