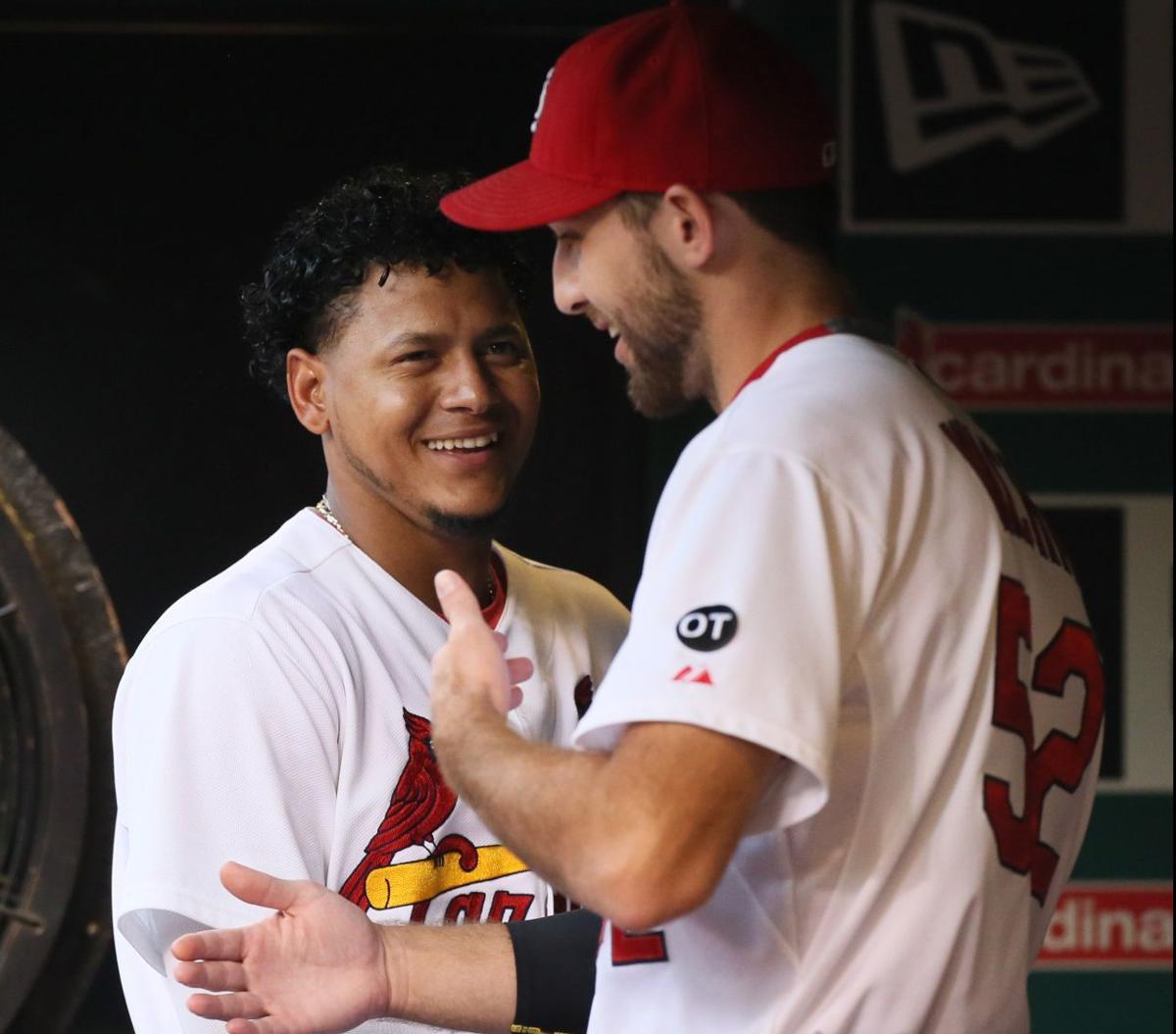 ST. LOUIS • Darren Oliver spent two of his 20 seasons in the majors with the Cardinals, and since he last threw a pitch for the team two U.S. presidents have come and gone and a third is on the way, Twitter was invented, and the Cubs and Red Sox have both ended their curses.
And, yet, soon, the Cardinals will do something they have not done since Oliver was around.
The Cardinals are taking a player to an arbitration hearing.
For the first time in 17 years, the Cardinals intend to have an arbiter decide the salary of a player, and they will have two hearings in the coming month. General manager John Mozeliak said Sunday at the Winter Warm-Up that the team will let Michael Wacha and Carlos Martinez go to a hearing, and that the club has no intention on settling with the players before a hearing is held. Mozeliak made that clear.
"Historically, this is not something we have had to focus on," Mozeliak said. "Energy and where we'll be headed over the next few weeks will be mostly focused on that. ... We do have time. But our strategy was if we file and exchange then we would take it to hearing. So, yes."
This is a departure from past approaches, though Mozeliak explained that it was one they planned to use over the previous two or three years and didn't.
The purpose for the stance was to inspire a deal before Friday's deadline, when players and teams exchanged salary figures for the hearing. Mozeliak said the strategy was to urge negotiation on a deal, and if a deal could not be struck then to take the player to hearing because the player's salary request, the team has found, is less. If they were willing to negotiate a deal after an exchange, the midpoint between the offers was higher.
Martinez filed a salary request for $4.25 million, and the Cardinals countered with a $3.9 million offer. Wacha filed for $3.2 million. The Cardinals offered $2.8 million.
An arbiter will choose between the two salaries.
The arbiter cannot side at the midpoint.
With the help of an interpreter, Carlos Martinez told reporters Sunday at the Winter Warm-Up that he would like to spend his entire career with the Cardinals. The hearing would not put a chill on that discussion. Mozeliak said the focus now is on the team's case for the arbitration hearing. The team has been known to revisit deals later in spring training and work out extensions as they have for Kolten Wong, Allen Craig, Adam Wainwright, and Matt Carpenter in the past.
The Cardinals and Martinez's agent had discussions this winter about a multi-year deal. They just didn't gain traction before Friday's deadline to exchange.