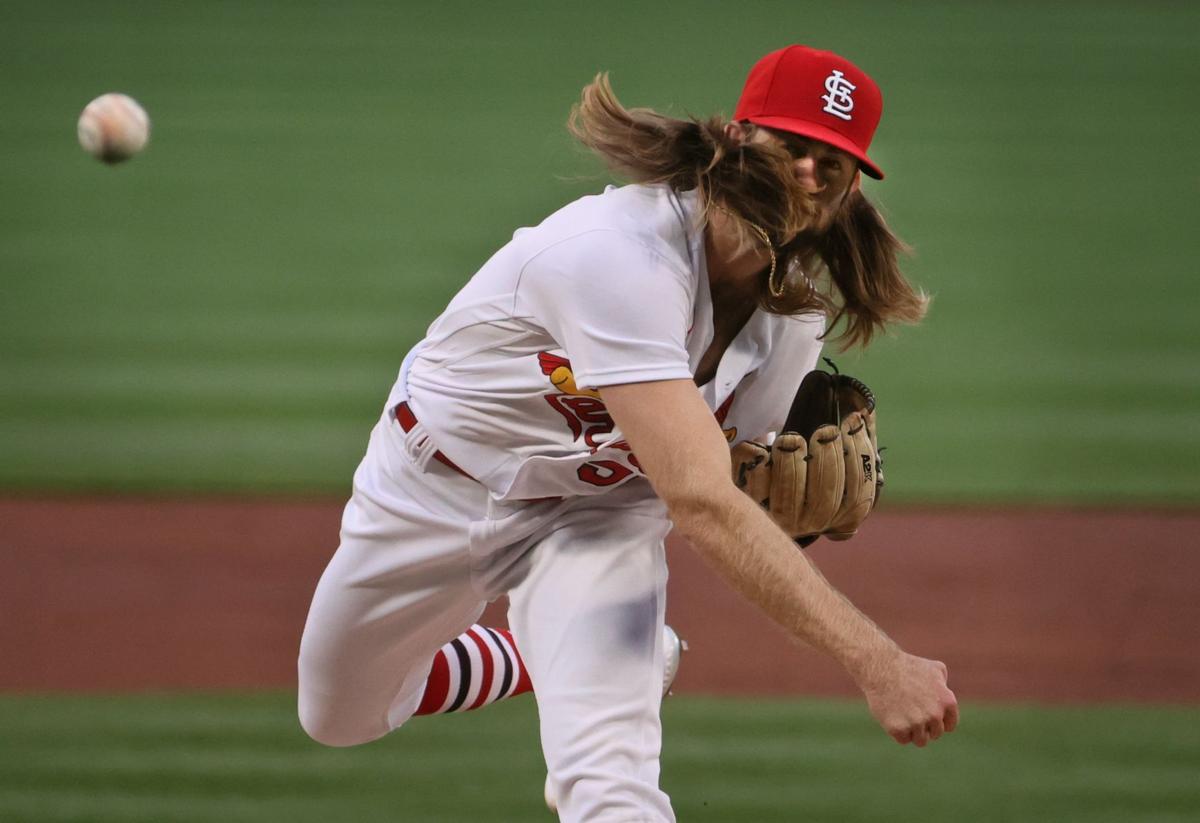 PHILADELPHIA — Behind the offensive flashes of Saturday's victory against the Phillies and the chance Sunday to win a series for the first time in more than a week, the Cardinals had a defining statistic go upside down again.
The six innings (18 outs) the bullpen had to cover after Kwang Hyun Kim's start Saturday meant, again, the relievers have logged more innings than the starters.
Of the 123 innings throws by Cardinals pitchers so far this season, the bullpen has now thrown 61 2/3.
The rotation has handled 61 1/3.
Only three teams in the majors have had their starters handle fewer innings and two of them (Washington, New York Mets) have played fewer games due to postponed series and the Nationals' COVID-19 outbreak.
To right the workload division and end the balance between the starters and the bullpen, the Cardinals turn to John Gant. The righthander was solid in his most recent start, and he completed five innings with the readiness to handle more. He was not lifted for a pinch-hitter in the bottom of the fifth inning, and that move manager Mike Shildt later second-guessed on his own.
Gant did not retire any of the three batters he faced in the sixth inning and the game flipped on the Cardinals.
Gant's successful bid to be a part of the rotation to open the season was based, in part, on his ability to be efficient, and that stems from the spike in his groundball rate. Gifted with a Vulcan changeup that plunges out of the strike zone for swings and misses, Gant also harnessed the use of his fastball and changeup to increase weak contact, low in the zone. In his career, Gant has sided on the flyball side of the equation with about 46 percent of his outs in play coming on the ground.
Last year that number jumped to 63 percent.
Three out of every five outs he got in play were on the ground in the shortened 2020 season.
What was true when Dave Duncan was pitching coach remains true: Early-count grounders are a great way to pitch deep into the game, and if the Cardinals need anything other than a series victory Sunday at Citizens Bank Park it's a long start from Gant to give the bullpen, where he used to call home, some relief.