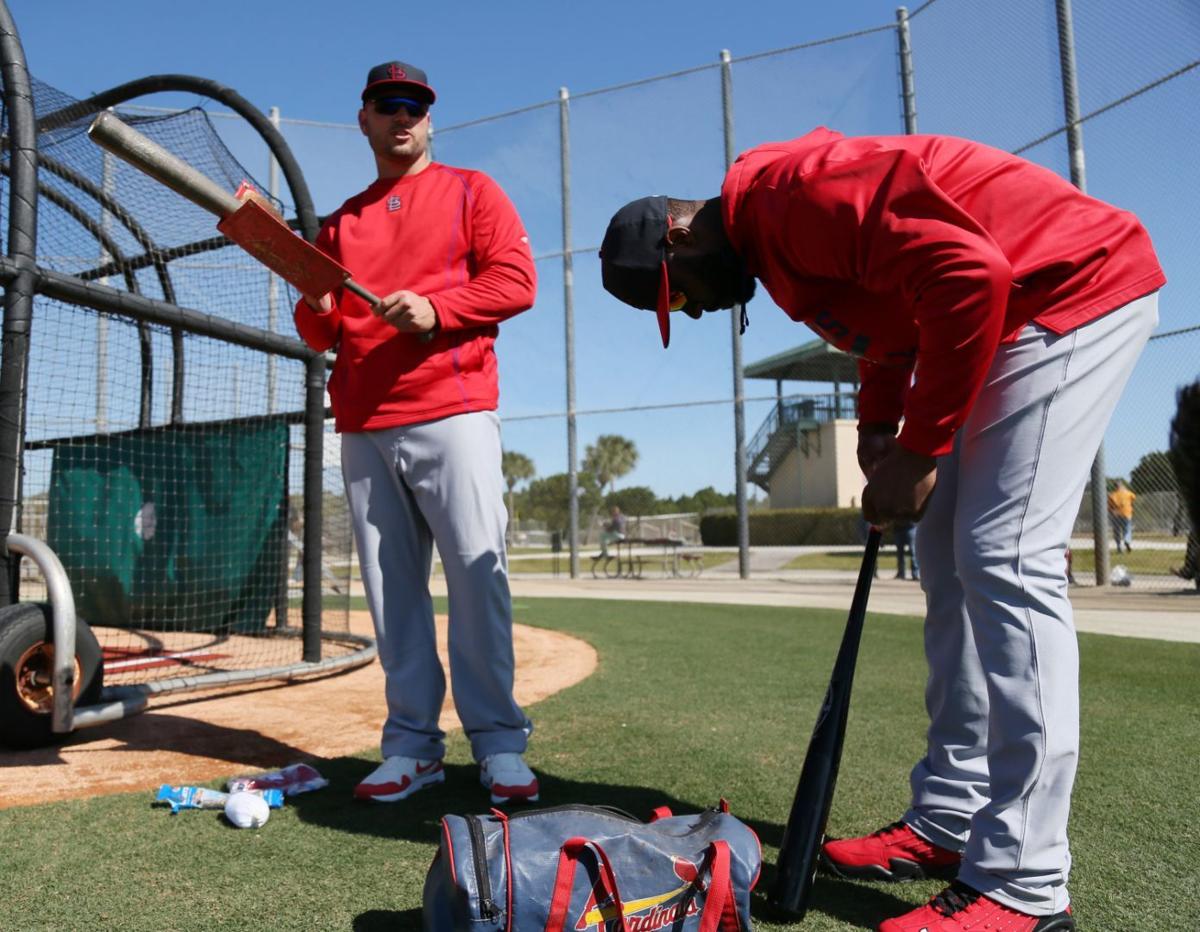 Even if the Cardinals' only successful pursuit this winter was a reunion with outfielder Jason Heyward, the organization would be going places it hasn't been before financially.
The Cardinals recognize that to sign Heyward, one of the best free-agent outfielders available this season, it will require them to complete a record deal for the franchise. The team has offered larger contracts, most notably to Albert Pujols, but the only nine-figure contract they've completed with a free agent belongs to Matt Holliday, and he's entering the final year of his seven-year, $120-million pact.
Last year the Cardinals had "payroll muscle."
This year the Cardinals have payroll opportunity.
"I do feel like the deal we did with Holliday was a very big deal," general manager John Mozeliak said earlier this month. "He was technically a free agent. I feel like sometimes we don't get any credit for that. Understand that it's a six-year-old deal and markets move. Our ownership and this front office, if we're compelled to do something that be a little bit out of our comfort zone, it could happen from time to time."
Around baseball, the Cardinals are viewed increasingly as a sleeping bull when it comes to spending, especially this winter. Cubs executive Theo Epstein described them as such a year ago, and other officials with rival teams believe that the Cardinals' consistent attendance (3.3 million per, at least) and forthcoming broadcast rights deal give them financial power beyond their mid-market reputation. They have usually spent beyond their market — ranking in the top 10 in spending until recent years — and now the sense around baseball is that they could go even bigger. Chairman Bill DeWitt Jr. has volunteered, first in 2014 and again since, that payroll will increase at a higher rate in the coming years.
That is why there is some sense coming from outside the organization that they have, within the realm of possibilities, the ability to sign both Heyward and a top-tier pitcher, like lefty David Price, who the team has interest in.
In his column last night for FoxSports.com, Ken Rosenthal articulated this rising view of the Cardinals: "The belief among some in the industry is that the Cardinals are in a flexible enough position to add a pitcher such as Price and a hitter such as free-agent right fielder Jason Heyward or first baseman Chris Davis. Whether the Cardinals make any of those moves remain to be seen — they could get outbid for Price, are unlikely to pay top dollar for Heyward and might be reluctant to commit to Davis."
The years necessary to sign Davis is one concern for the Cardinals.
They recognize the cost of Heyward, and their willingness to exceed that $155-million area is going to be based on the length of the deal. In Heyward's case, the annual average salary and the guaranteed cost before the opt-out clause in his deal are factors for the Cardinals.
There are several reasons the Cardinals are being portrayed as big spenders this winter. First and foremost it's their stated interest in Heyward and their obvious need for some offensive direction this winter. The Cardinals were going to hang out on the periphery of the pitch market this winter, but with an injury to Lance Lynn they have an opening -- and the market offers lots of answers. 
The Cardinals have long seen a symbiotic relationship between their ticket sales, the contending team that brings in those ticket sales, and spending on that team.
"We're in new territory with some of these (TV) deals," DeWitt said. "Payrolls follow revenue. As revenue goes up, payroll goes up. To that extent, when TV has a big increase it will have an influence."
His comments were a harbinger of the situation Cardinals sought to remain competitive with other teams, like LA, who had hit the TV jackpot. One of the reasons the Angels could trounce the Cardinals bid for Pujols was, after all, their new TV deal.
The Cardinals' opening day 25-man roster, which included two players on the disabled list, had a price tag of approximately $119.2 million. Other estimates peg it at around $120 million. That ranked 11th in the majors. Of those 27 players, 20 remain under control for the coming season. Outfielder/first baseman Brandon Moss and reliever Steve Cishek, two seasoned players added during the season, are also under control for 2016. By Wednesday, the Cardinals will have made some decisions that will influence their 2016 payroll.
That is the deadline for offering arbitration to players or letting them become free agents. The baseball term for this is non-tendering. The Cardinals have seven players who are eligible for arbitration this winter: Moss, Cishek, Peter Bourjos, Tony Cruz, Matt Adams, Seth Maness, and Trevor Rosenthal. Cishek is a candidate to be non-tendered, coming off a $6.65 million salary. The Cardinals could elect to keep Bourjos and try to trade him later in the winter or even during spring training. Moss is likely to receive the highest salary of the seven, estimated by MLB Trade Rumors to be $7.9 million, up from $6.5 million. Rosenthal will see the most significant raise – skyrocketing toward $6 million or $6.5 million after two strong seasons as the team's closer. (As his agent told him back when Rosenthal spoke about wanting to be a starter: closing pays.)
Salaries for catcher Yadier Molina and Jhonny Peralta take a step back for 2016. Matt Carpenter and Jon Jay are among the players with multi-year deals that will see a raise. Carpenter goes from $3.5 million to $6.25 million. It's worth noting here that the Cardinals, two years ago, had a $9 million salary for Allen Craig budgeted in for 2016. Shortstop Aledmys Diaz will make $2 million in 2016, his first real jump in salary.
For the 19 players obvious for the opening day roster and Lance Lynn set to start the year on the disabled list, the Cardinals have an estimated payroll of $120.5 million, including guesstimate raises to Rosenthal, Moss, and others. It's $122.5 million with Diaz being the 21st player.
This is important: That's an estimate.
The Cardinals actually define their annual payroll as what the 40-man roster costs, and that includes players moving from the minors up and prorated salaries. By that definition the Cardinals spent $146.77 million, according USA Today and baseball's figures used to calculate the luxury tax.
Still, it gives you a sense of the flexibility the Cardinals have, especially with the growth expected in the payroll from 2015 to 2016, from 2016 to 2017, when Holliday has a $17-million option, and from 2017 to broadcast bonanza come 2018. Mozeliak agreed that the team is entering new territory financially. He did add a note of caution to these questions this month at the general manager meetings in Boca Raton, Fla. He knows the view of his team in baseball. He knows the possibilities ahead, and he knows that this winter could see the first multi-year deal for a starting pitcher from outside the organization and a blockbuster deal for a hitter, both larger than any previous deal completed.
His point was that the opportunity wasn't entirely new.
"I feel like ownership has been very supporting," Mozeliak said. "I always feel like if we need to go to Mr. DeWitt for resources he's found ways to do it. There is no doubt looking at where the organization is, where he and the ownership group is, they are committed to helping us at a high level with cash support."