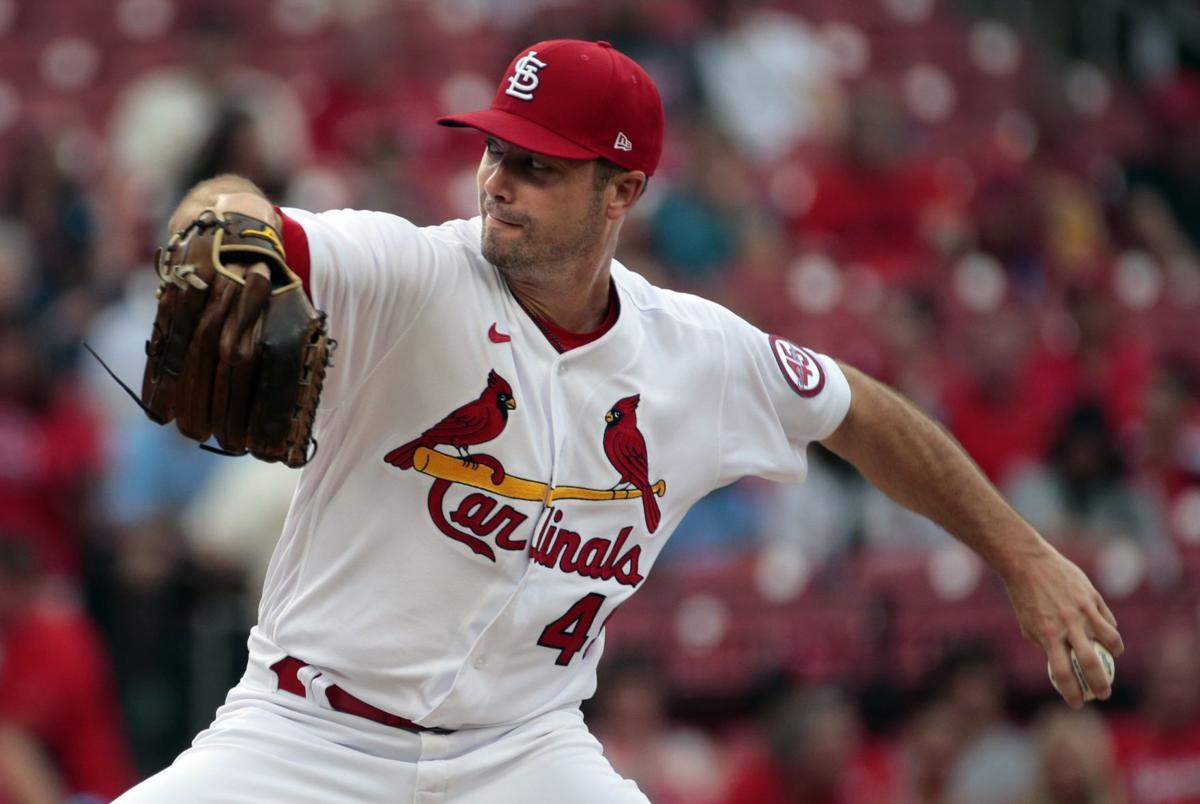 DENVER — The Cardinals planned to have a clearer, more penetrating look into Tyler O'Neill's finger injury Saturday afternoon in Denver and get a sense of their cleanup hitters availability for the remainder of the road trip.
For starters, he's not in Saturday's lineup.
Whether he's available to pinch hit will be determined during the game. O'Neill played catch in the field and tested his grip against a bat. The scans he had Saturday came back without showing any indication of a fracture, a Cardinals official said.
O'Neill got hit by a fastball on his right hand during Friday night's game, and after running the bases for himself he left the game and then the ballpark for an X-Ray. Manager Mike Shildt said the initial review of the finger was encouraging and updated Saturday that the next round was also "negative (for a fracture), which is positive."
It's possible to get a deeper look at the injury after swelling has subsided, so the Cardinals wanted to wait for that. A second-day look via ultrasound, for example, was what determined Paul DeJong and Harrison Bader had rib fractures earlier this season.
It is the second time this season that O'Neill has had a hand injury, and he went on the injured list earlier this season with a fracture that happened while stealing second base.
It's the reason he wears a protective glove when on the bases.
As he did during Friday's game, Dylan Carlson slides over to left field to take O'Neill's spot. Tommy Edman will play right field. Against the Rockies' lefty Kyle Freeland, Edman will also leadoff.
Justin Miller, acquired officially Friday via the waiver wire, has arrived at Coors Field and will be available for the game Saturday night. The Cardinals optioned Roel Ramirez as the corresponding roster move. 
Wade LeBlanc makes his second start for the Cardinals since signing as a free agent late last month, and he'll be start-to-start in the role as the Cardinals try to find some stability from the rotation. In the two games of this four-game visit to Coors field, the Cardinals' starter has provided a quality start, and each game has been decided in the final inning of play.
Alex Reyes had a two-inning outing Friday night as the Cardinals rallied in the ninth and pulled away in the 10th for a 9-3 victory. That likely makes him unavailable Saturday should the opportunity for his 21st save present itself.
This story will be updated.
Here are the lineups for the evening game at Coors:
Check back later this afternoon for a complete up date from Coors Field and coverage throughout the evening here at StlToday.com. There will be complete coverage in the pages of the Sunday Post-Dispatch.