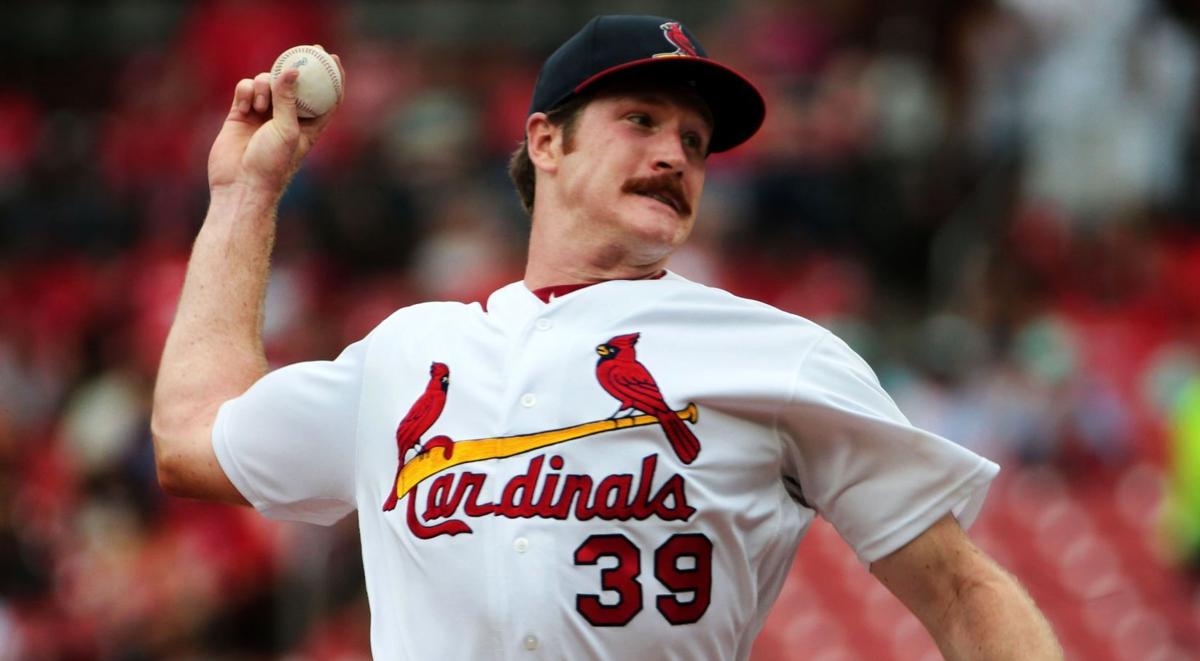 CINCINNATI — After being significant enough that the Cincinnati ballpark crew placed barriers at the base of the steps in the Cardinals' dugout Tuesday to avoid a cascade and flood, the rain has cleared for September.
And an opportunity has dawned.
The Cardinals and Reds open the final full month of the regular season within three games of each other in the wild-card race. The Padres are hanging. The Phillies are charging. And either the Reds or Cardinals have a chance to gain two games in one day — or stall with a split and lose a day off the calendar.
What was true previewing Tuesday's scheduled game about Miles Mikolas remains so going into the afternoon game (12:10 p.m. St. Louis start) of the split doubleheader. In the dugout Tuesday before leaving the ballpark for the evening, Mikolas spoke about watching Jon Lester work through the Reds' lineup and what he, a righthander, could draw from that, especially with the sequence of pitches that Lester used and Mikolas also has.
"Not necessarily what he's throwing but his approach: throwing strikes, not giving in," Mikolas said. "You know making them hit his pitches, mixing speeds, moving the ball in and out. (It was) just a really well-pitched game and a real reinforcer watching it. That it's all about hitting your spots and keeping your conviction on your pitches."
As expected, the Cardinals added pitcher Brandon Dickson and catcher Ali Sanchez to their active roster as their initial September callups. Dickson had his contract purchased from the Class AAA Memphis team to add him to the 40-man roster and make him eligible for promotion.
Sanchez was already on the 40-man.
To make room for Dickson on the 40-man roster the Cardinals moved Ryan Helsley to the 60-day injured list. Helsley has been on the IL with a stress reaction in his right elbow and he has been scheduled for knee surgery to address discomfort there, the Cardinals said.
Dakota Hudson, who remains on target to be a September callup at some point during the month, will make his second rehab appearance, moving to Class AA Springfield on Thursday night. At the moment, Hudson, around 11 months removed from Tommy John surgery, is being prepped as a reliever, so he won't have the long runway of rehab appearances to build arm strength.
Check back throughout the afternoon and evening here at StlToday.com for complete coverage of the doubleheader at Great American Ball Park, and there will as always be expanded coverage Thursday in the pages of the Post-Dispatch and online.