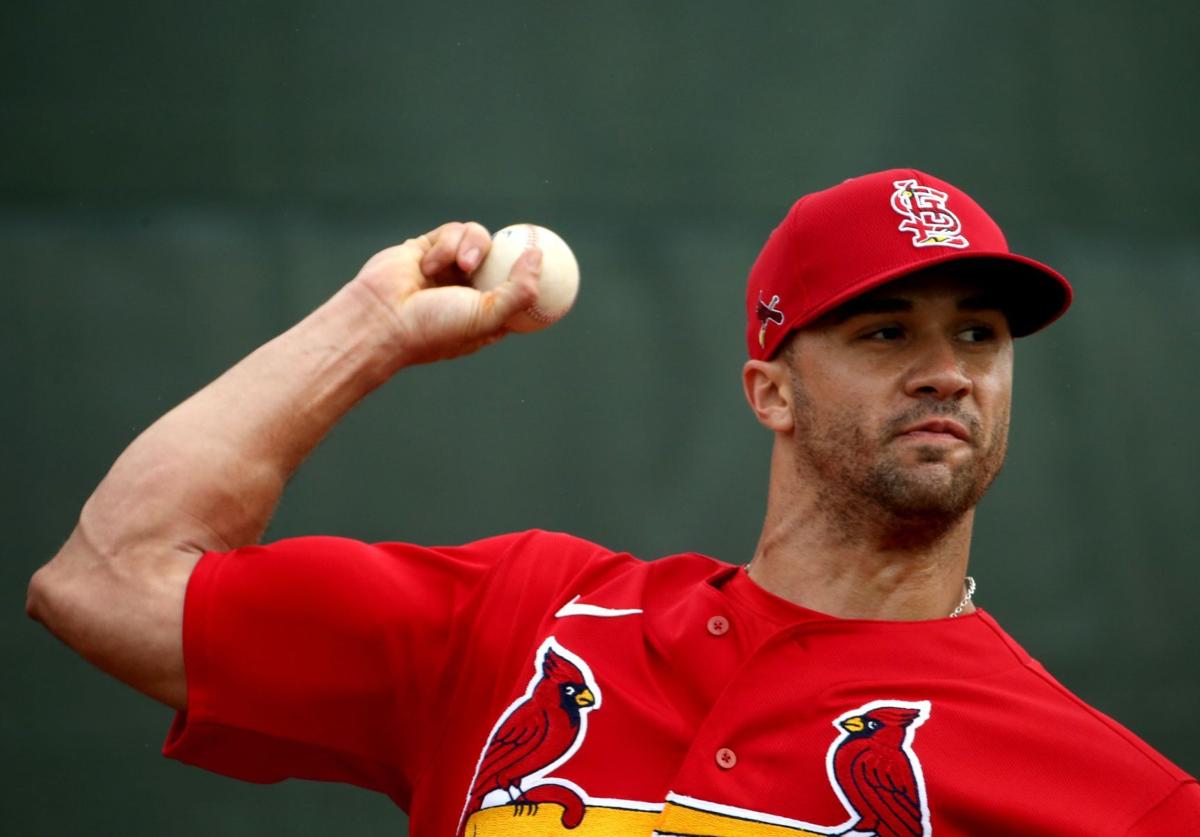 The first time in his young career that starter Jack Flaherty had the leverage to force a raise from the Cardinals he used it — and won.
As the result of an arbiter's ruling revealed Saturday, Flaherty's argument defeated the Cardinals and claimed a $3.9 million salary for the coming season, according to a source. It is the first loss for the Cardinals in an arbitration hearing since 1994 when Gregg Jefferies bested the club.
The righthander, a deft user of photos and video clips on social media to express his wry humor, posted a picture of Michael Jordan in the documentary 'The Last Dance' with the quote, "... and I took that personally."
By rule, Flaherty had to be present for the arbitration hearing — he joined via video conference, due to the pandemic — and had to hear the Cardinals' case against him and why he should make a smaller salary. Cardinals officials and players who have been through the process before have said arbitration can leave bruises.
The current front office and ownership group had never lost an arbitration, and they once went more than 15 years without one.
Flaherty's case was successfully argued by his agent, Ryan Hamill, of CAA, and his associated Evan Green, an alum of Clayton High School. Green is a director of arbitration at CAA.
The previous two springs, Flaherty had declined to accept the Cardinals' offer, but without service time to be eligible for arbitration he forced the club to impose a salary on him. Entering 2019, the Cardinals reduced their offer by $10,000 as a penalty for Flaherty not accepting.
This time, he had service time and a new ally: arbitration. He and the Cardinals went to a hearing on Feb. 5, and the decision was delayed until other first-time eligible pitchers also had their hearings so that one result did not influence another. The Cardinals had submitted a salary of $3 million, and Flaherty's representative countered with a request of $3.9 million. In negotiations leading up to the arbitration deadline, the Cardinals and Flaherty were $250,000 apart.
The Cardinals' low offer may have hinted at the outcome they expected from the arbitration hearing.
The arbitration process, as agreed upon by the union and owners, is available to players with at least three years of service time who are not yet free agents. Arbitration cases and decisions are based heavily on comparisons with other players who have similar performance and similar service time, and thus the teams are strictly stewarded by Major League Baseball to shape the market. Any agreement the Cardinals reached with Flaherty could influence, as an example, what the Los Angeles Dodgers would have to pay Walker Buehler, another first-time eligible arbitration pitcher.
By the time Buehler and the Dodgers had agreed on a two-year, $8-million extension, the Cardinals and Flaherty had already had their hearing.
St. Louis Cardinals beat writer Derrick Goold offers his observations during his weekly chat with Post-Dispatch readers