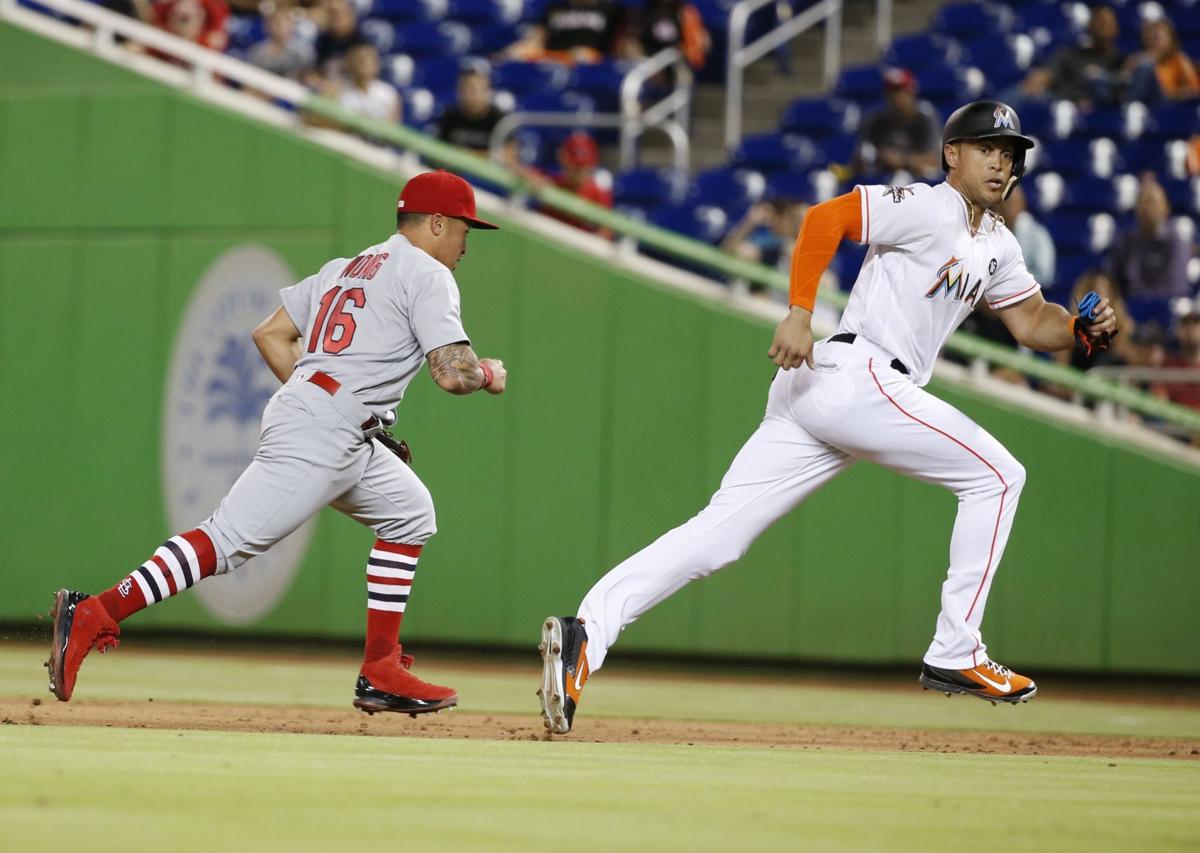 In the years since, this one Thanksgiving dinner in Arizona would take on a mythic quality — not unlike a certain sock the host would later wear — and come to symbolize the breaking of bread that sped the 2004 Boston Red Sox toward their curse-breaking championship.
But Curt Schilling couldn't see that, not yet, as he peered across the table to his unexpected guests.
"Here's these two kids, and they have nowhere to be on Thanksgiving," the pitcher told ESPN.com almost a decade later.
The "kids" were Jed Hoyer and Theo Epstein.
The two executives, then with Boston, had flown to the desert for dinner and a sales pitch. Schilling had a no-trade clause, and he had made clear that he would use it to block a deal to the Red Sox. He eased back on that statement just enough to offer a seat (or two) at his family's table.
During a 72-hour window permitted by the Arizona Diamondbacks, the executives from Boston traveled to Arizona to give Schilling a presentation about the Red Sox, about how Fenway Park wasn't as unfriendly to pitchers like him as he feared, about what the tailwind of the Red Sox could do for Schilling's charity, etc.
It was a sales pitch like any team would give an elite free agent, but instead it was Boston executives giving it to a Diamondbacks pitcher so that he would drop his no-trade protection and accept a deal.
The Cardinals could do the same.
As the pursuit of Giancarlo Stanton ambles toward a climax, the biggest hurdle for any team to overcome is not the Marlins' asking price, but Stanton's. The reigning National League most valuable player has a complete no-trade clause and thus has the final say on any deal. What's true on the field is true in the contract: He has the hammer. The Cardinals getting an audience with him could help sway how he uses it.
By rule, teams are not permitted to talk with players under contract with another club. In situations when a player has a no-trade clause, his current team can allow a window for direct talks with the suitor once a deal is in place to be approved. This usually involves financial and contract discussions. In Schilling's case, recruitment was a motivation, but Epstein and Hoyer also left Arizona with an agreement for a three-year contract that included a $2 million bonus for winning the World Series in that frame.
Randy Johnson used his no-trade clause and a window to sweeten his contract before accepting a deal to the Yankees, just as Jonathan Lucroy in 2016 vetoed a deal from Milwaukee to Cleveland in part because he wasn't guaranteed being the starter in the final year of his deal. It's common for agents to include, for example, the Yankees, Dodgers and Boston in their player's limited no-trade clauses, but that's not because they don't want to play for those teams. They just want to have leverage for more money or incentives if any of these fat-wallet teams come calling.
But negotiations aren't required to get the window.
It can be allowed for conversation, for pure recruitment — to woo.
A Major League Baseball official confirmed that rules allow for a team, such as the Marlins, to designate "a window" for another team, say the Cardinals, to "convince a player to waive his no-trade (clause) without contract modification."
If the Marlins believe they have a deal, the Cardinals can use that window to deliver a pitch — directly to Stanton.
John Mozeliak, the Cardinals' president of baseball operations, alluded to this during a recent radio interview. He described how "historically" 48- and 72-hour windows have been permitted to work through incentives, option years, or other contract elements. He did not say the Cardinals would welcome such a window just to state their case.
"Some level of communication would be welcome on both sides," Mozeliak told KMOX (1120 AM).
He declined to elaborate when asked by the Post-Dispatch.
Michael Hill, the Marlins' president of baseball operations, told the Miami Herald, the Post-Dispatch and a few Miami-based reporters earlier this month that Stanton had given the team a sense of his preferences. It's known and widely reported that Stanton, a California native, has expressed an interest in playing on the West Coast. The Boston Herald described a sentiment at the GM meetings that Stanton would not approve a trade to the Cardinals or the Red Sox. But that, sources cautioned, would not be clear until Stanton was actually presented with either of those options — especially if it was a trade vs. staying with the Marlins' rebuild.
Miami told Stanton in October that if he used his no-trade muscle and declined a trade he would remain as the Marlins dealt his teammates to shrink payroll, The Miami Herald reported Tuesday. He'd be the last of the Fish standing.
Stanton has publicly stated that slugging his way through another rebuild would be unpalatable.
The Marlins are going through another rebuild.
The Cardinals have not been told whether Stanton would accept or decline a trade to them, two sources told the Post-Dispatch coming out of the GM meetings. Asked if he could negotiate in good faith with a team that Stanton wouldn't accept, Hill said it behooved that team to do its research. Advertising Stanton's list would lessen the Marlins' leverage to get the best deal possible. Stanton has $296 million and 10 years guaranteed on his contract, and the Cardinals are positioned to offer at least one top pitching prospect if the Marlins share some of the contract's risk by paying a portion of the remaining deal.
MLB.com reported Monday that the Los Angeles Dodgers are Stanton's "preferred destination," something that other sources and baseball executives have believed. The Dodgers have not been an aggressive pursuer of Stanton.
Not like the Cardinals, or San Francisco.
Stanton has not "formally rejected any trade offers put before him by Miami," MLB.com wrote, citing an unnamed source.
As an executive with another team said, that's the reason a club like the Cardinals should press on, press on until they hear no, from the Marlins or Stanton. Any speculation about how Stanton will wield his no-trade clause is just that — speculation — until he's presented with an offer, with a choice. And, if the Marlins will allow it, Cardinals officials can at least take their case directly to the MVP. They can pull up a chair, take out an iPad, roll out the history of the organization like they do for free agents, and even turn on the Midwestern charm. Heck, they can take Stanton to a turkey dinner.
"I'm not going to Boston," Schilling told the Philadelphia Inquirer in 2003. "I'm a righthanded fly ball pitcher. In Fenway Park, that's not a tremendous mix."
Fifteen days later a trade to Boston was finalized.
All that had happened during that fortnight was everything to change Schilling's mind. Decisions were happening over Thanksgiving dinner. The pitcher later published the letter addressed to his wife and him from the Red Sox that started the recruiting process just as the approved window opened.
"We are so close to the goal that eluded us for 86 years," it read. "We would not have traded four talented young players or intruded upon your holiday if we did not sincerely believe that our time is coming very soon. … This winter, our goal is to create a relentless pitching staff to match our offense. You are the key to this plan; in fact, you are the plan."