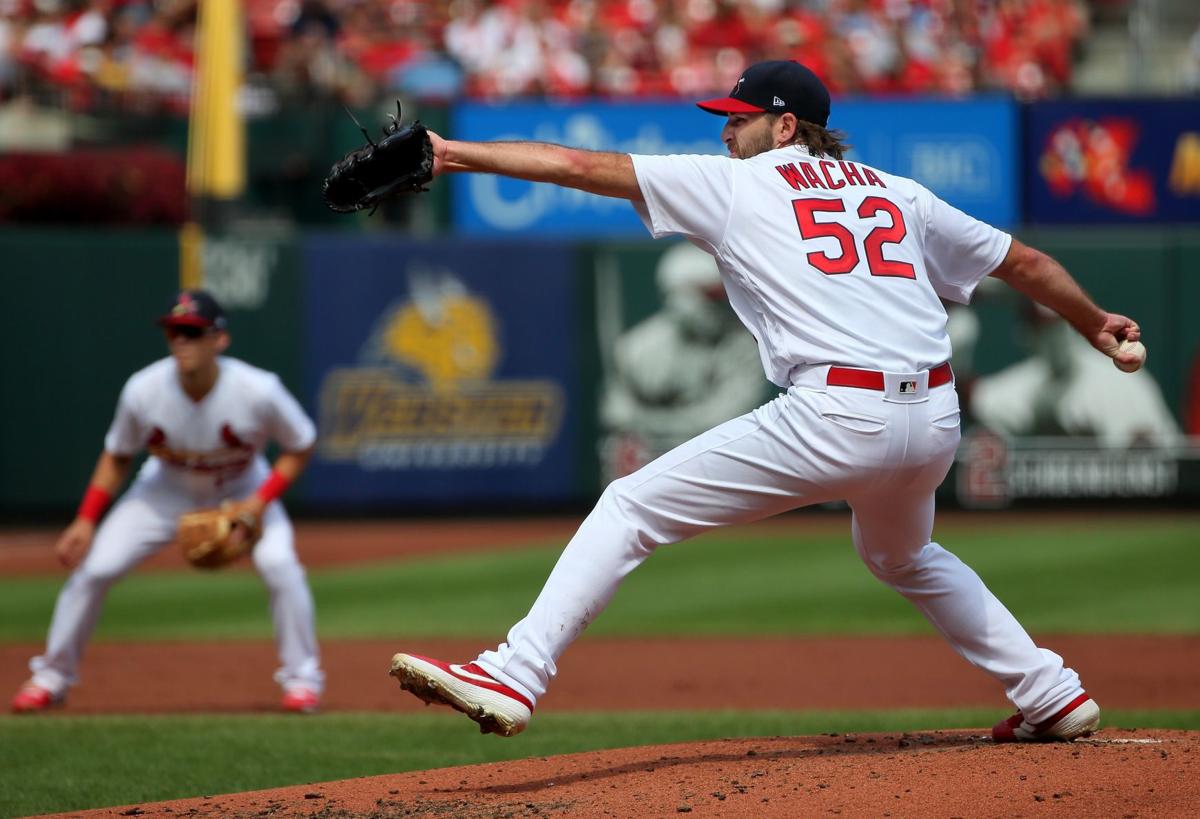 SAN DIEGO — A day after Cardinals manager Mike Shildt stumped for his former starter Michael Wacha and suggested that the righthander's next team would be getting a steal, Wacha has found that team.
The New York Mets and Wacha have agreed upon a contract pending a physical. A source indicated that Wacha was receiving one-year offers that give him the chance to prove his health, provide his production, and then re-enter the market after the 2020 season as a free agent -- all before he turns 30. The deal with the Mets guarantees him $3 million for 2020 and is spiced with incentives that could net him $10 million.
The Cardinals were not one of the teams engaged in talks for Wacha.
"I understand what the math looks like," Shildt said Wednesday. "If he's not back, Michael Wacha is an absolutely gladiator. … Michael Wacha is that quiet guy that just gets it done, and in the clubhouse has had a really positive impact on the growth, and he has a lot of residual value. The one thing, because he's a free agent, somebody is going to get a steal with this guy."
Wacha, the Cardinals' 19th overall pick in 2012 and NLCS MVP in 2013, finished the year 6-7 with a 4.76 ERA in 29 games and 126 2/3 innings. 
This winter has proved hearty for pitchers of all ilks. Gerrit Cole, the best available pitcher on the market, set a record with a nine-year, $324-million deal with the Yankees that was reportedly agreed upon Tuesday night. Other pitchers, like Jordan Lyles and Kevin Gausman, have received short but lucrative contracts given the inconsistent years they had before becoming free agents. Wacha was expected to command a similar short-term deal, but with an upside salary.
The Texas A&M grad had that initial rush of promise in 2013 complicated by injuries in several of his next four years with the Cardinals. He had a stress reaction in his right shoulder that prompted him to rework his offseason and between-start regimen to avoid inviting a stress fracture in his right shoulder.
In his final start for the Cardinals, Wacha exited the game against Arizona early with elbow soreness. He was available to pitch in the postseason, but the Cardinals opted to stick with the relievers they had and not wedge the former starter into the bullpen for an undetermined role.