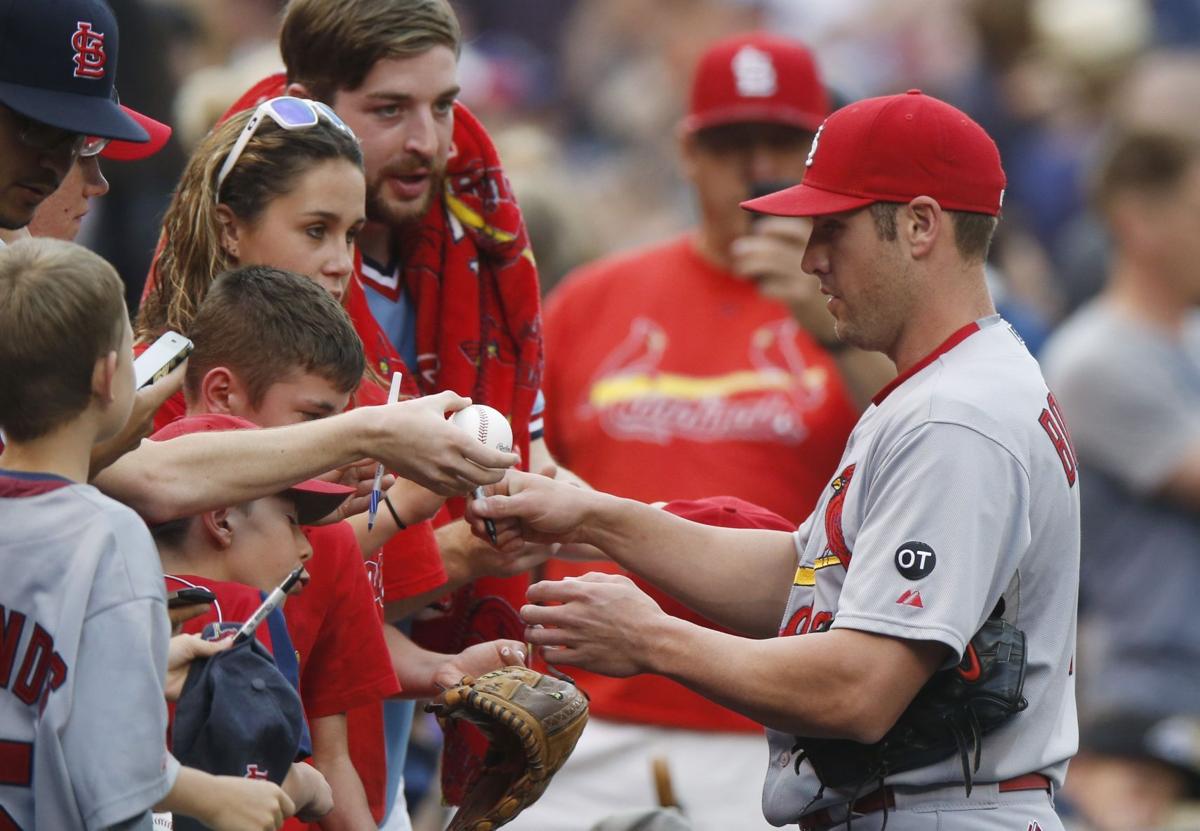 ST. LOUIS • The list of players the Cardinals have to present contracts to before Wednesday's deadline has been reduced by two with hours yet to go.
The Philadelphia Phillies have claimed center fielder Peter Bourjos off waivers, according to a source familiar with the transaction. The teams expect to announce the deal Wednesday afternoon.
The Phillies had first dibs on claiming Bourjos off waivers, so no other team had a chance at him.
The move leaves the Cardinals with five players they must offer contracts to before the 11 p.m. St. Louis time deadline. The five players are: Brandon Moss, Steve Cishek, Trevor Rosenthal, Matt Adams, and Seth Maness. The Cardinals will obviously offer contracts to Rosenthal, Adams, and Maness.
Cardinals general manager John Mozeliak has described Moss in the past as likely to receive the offer, even though he'll rate the highest salary through the arbitration process.
Cishek could be set free to become a free agent.
By offering a player a contract by the deadline, the Cardinals are securing the player on a one-year deal for 2016. The salary will be determined through negotiations later or the arbitration process. Rosenthal is due the largest raise based on percentage.
Bourjos, 28 was acquired from the Los Angeles Angels with outfielder Randal Grichuk in exchange for third baseman David Freese and reliever Fernando Salas before the 2014 season. He appeared in 236 games across two seasons with the Cardinals and batted .218 with a .292 onbase percentage.