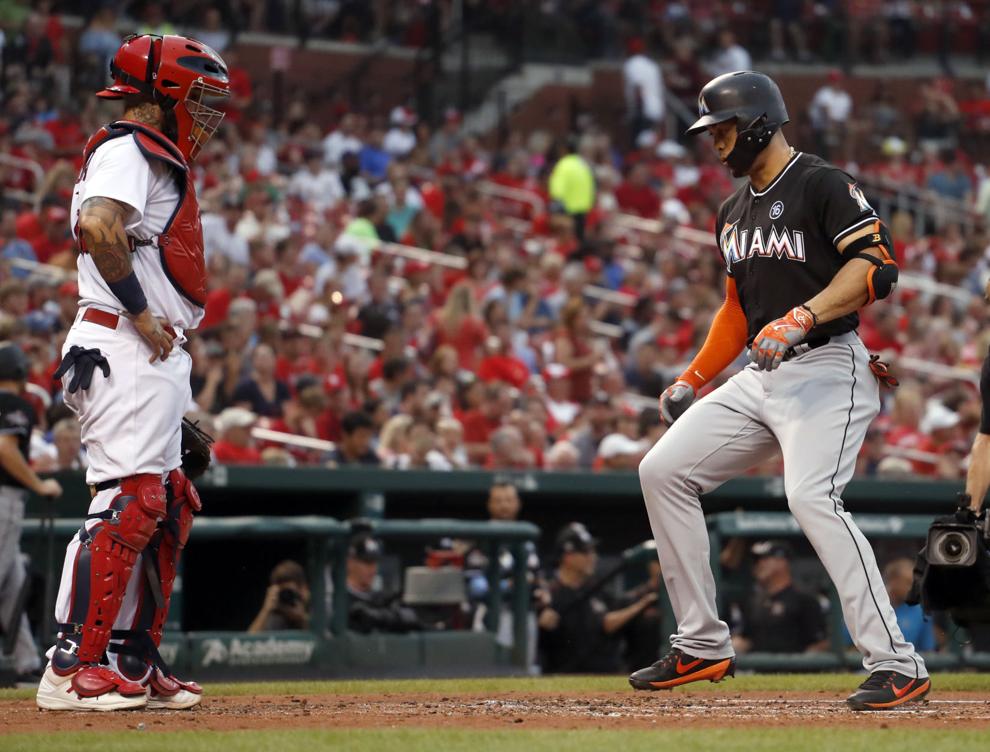 QUESTION: Peter Gammons wrote that the Cardinals dangled one of their best young arms in a package for Stanton. Have you heard anything similar to that? Such as Cardinals being the most aggressive team for Stanton (and/or Yelich)?
GOOLD: The Cardinals are one of the teams that is, as we've mentioned in the chat and in print, figuratively camped outside of the Marlins office and ready to talk whenever Jeter & Co. is open to it. The Cardinals want to be one of the teams the Marlins talk a lot to this winter -- and in the coming weeks.
All things being equal, of course they'd like to trade for a transformative bat like Stanton, but that contract remains -- as we've outlined many, many times -- problematic. The Cardinals will sweeten their offer with prospects depending on how much of the contract the Marlins are willing to pick up. Yes, that means players from the major-league roster, young, cost-controlled players. Yes, that means one or two of the better arms.
The Cardinals are not going to be able to land the bat they covet -- whomever it is -- without giving up at least one of the "best young arms." The Cardinals are ready to do this. That could be Jack Flaherty. That could be Sandy Alcantara. That could be Dakota Hudson. They would prefer that it's not Jordan Hicks. This is established.