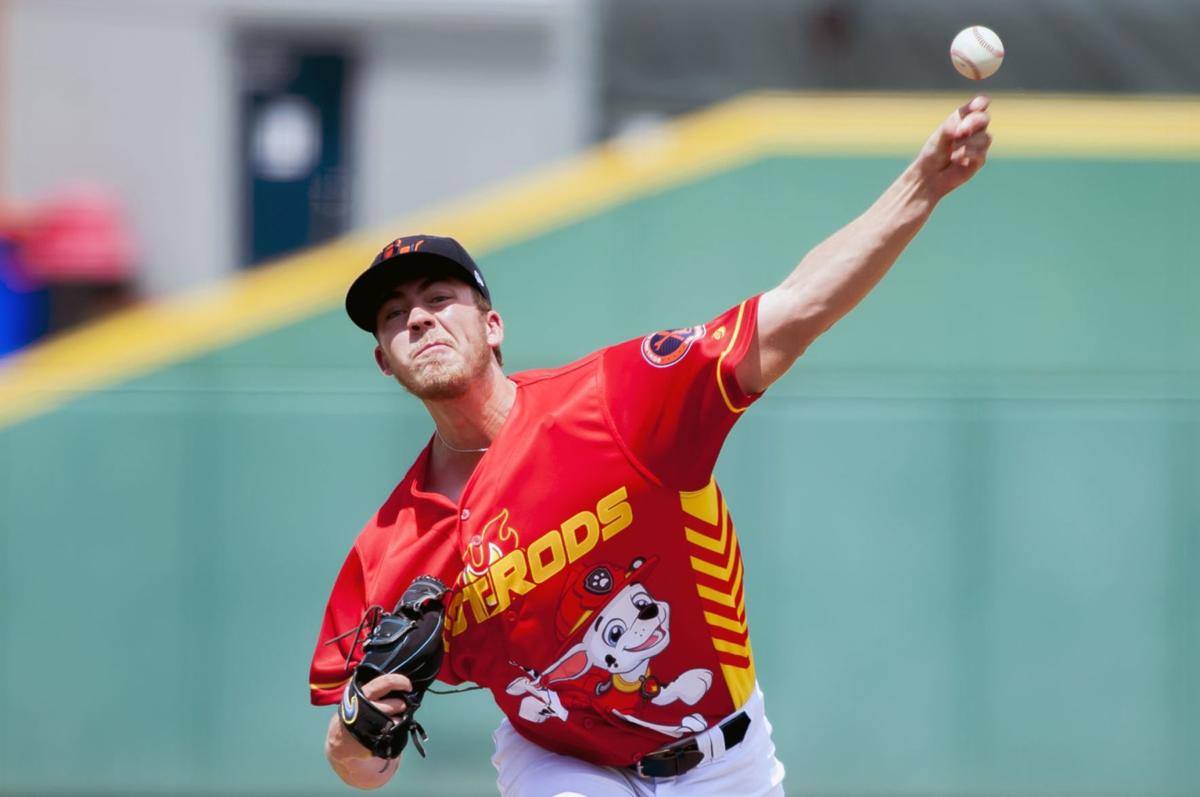 For most of the winter the Cardinals have entertained interest from other teams in their plethora of outfield bats in hopes that a trade would not just offer them talent but also clarity for their roster, and room to maneuver.
In a four-player deal that also included draft picks from each team, the Cardinals landed a top pitching prospect, 6-foot-6 lefthander Matthew Liberatore, from the Tampa Bay Rays. ESPN.com first reported the deal as it was in progress.
To acquire the lefty, the Cardinals sent Jose Martinez, their top bat off the bench, and young outfielder Randy Arozarena to the Rays. The Cardinals also acquired catcher Edgardo Rodriguez, a Venezuelan who played at rookie ball this past season. The teams will also swap competitive balance draft picks in 2020.
In the span of a month, the Cardinals have traded three righthanded-hitting outfielders and distilled their depth at the position so much so that they could continue to explore a reunion with Marcell Ozuna. 
The Cardinals have entered into conversations with teams about righthanded slugger Tyler O'Neill, speedster Arozarena, and, to a lesser extent, center fielder Harrison Bader. During these discussions this offseason, O'Neill, who has the best raw power of the bunch, has drawn interest from other teams, including the Rays.
The Cardinals have publicly described Bader as their starter in center entering the 2020 season.
The Cardinals also have Lane Thomas on the 40-man roster and plan to have him compete for playing time at all three outfield positions.
The Rays expressed interest in trading for Martinez at this most recent trade deadline. The Cardinals signed him to a two-year deal in spring training.
Liberatore, 20, was ranked as the Rays' No. 3 prospect by Baseball America. He has played alongside Cardinals prospect Nolan Gorman. Liberatore was the Rays' first-round pick in the 2018 draft out of a Phoenix-area high school. In 2019, he pitched as a teenager at the Class A level and went 6-2 with a 3.79 ERA and 76 strikeouts in 78 1/3 innings. Fifteen of his 16 appearances at that level were starts.
Baseball America's scouting report for Liberatore states: "Liberatore is notably polished for a young 6-foot-6 lefthander. He spots his 91-95 mph fastball well (he can touch 97) and he shuffles between a slider, changeup and curveball that all are at least average now with above-average or plus potential. Liberatore's best curveballs are plus-plus, high-70s downers with power and depth. His 82-84 mph slider is usually a little slurvy, but he can induce chases when he gets more tilt. He shows feel for his average changeup but uses it less than his breaking stuff."
He would join the Cardinals' top pick from this past draft, Zach Thompson from Kentucky, as the top lefty pitching prospects in the organization. They are rising to be alongside Genesis Cabrera, who the Cardinals acquired from the Rays in exchange for Tommy Pham in 2018.
GANT, CARDINALS NEAR DEADLINE
The Cardinals and reliever John Gant have until late Friday morning to agree on his salary for the coming season or the team is determined to argue its offer and let an arbiter decide.
Gant, 27, is the Cardinals' lone arbitration-eligible player on the current roster, and the two sides have until 11 a.m. St. Louis time to settle on terms for a 2020 contract. If they do not – and discussions between Gant's representative and the Cardinals were expected to continue into Friday morning – then the two sides will submit salary figures to the union and commissioner's office. The Cardinals, like most teams, have adopted a "file and trial" approach the past two winters. After more than a decade of avoiding arbitration hearings, that policy took them into a hearing this past winter with starter Michael Wacha.
As the Cardinals' setup man to start the season, Gant grabbed 11 wins and struck out 60 in 66 1/3 innings. His success eroded late in the season and he was not on the postseason roster.
This story will be updated.