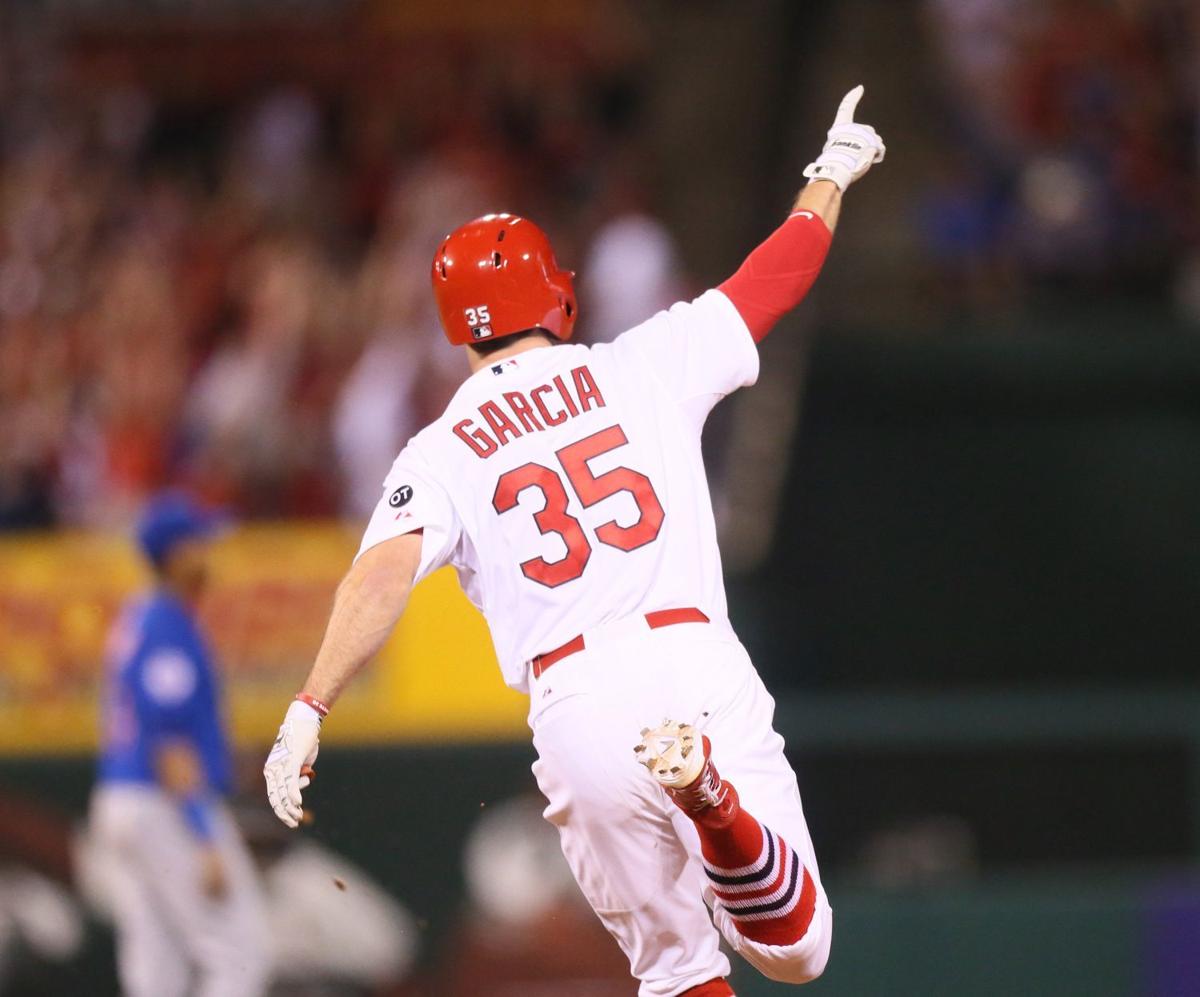 JUPITER, Fla. • Greg Garcia is resigned to the idea that he'll forever be called Jaime.
"It's at least three times a day," Garcia said. "I'm going to get called Jaime probably for the rest of my life. I've accepted that."
Righthanded and an infielder, Greg Garcia rarely walks off the field without a fan trying to ask for his autograph because a fan thinks he's Jaime Garcia, who is lefthanded and a pitcher. No relation, other than the team they play on, all the two Garcias share is the same name on the front and back of their jersey. And they're not alone. Earlier this spring manager Mike Matheny joked that he could yell out "Garcia" and have a handful of players turn around.
The Cardinals entered spring training with four Garcias on the roster, two pitchers, one infielder, and one outfielder.
But not one first initial among them.
The Cardinals jersey does not have a first initial for last names on the back, and hasn't, according to folks who would know, since Ozzie Smith asked for an "O." before "SMITH." It helped distinguish him from Lonnie Smith, when the backflips wouldn't. The team has had two Duncans (related), two Molinas (related), and two Beneses (related) in recent years, and not one of them had a "C." or "D.", "Y." or "B.", or "An." or "Al." to differentiate them. There were also two Carpenters (not related) and while they had similar competitive dispositions on the field they had different positions.
The club has happened into a jersey style sans initials.
The four Garcias (not related) have played this spring training with different numbers, of course, but no first initials on their red spring training jerseys, and likely no first initials on their major-league jerseys. From a distance, the way to tell them apart is that Anthony Garcia is 81, Jaime is 54, Greg is 35, and Silfredo Garcia is back on the minor-league side trying to get healthy.
The Cardinals have one Garcia in the lineup on Friday (Anthony, starting in left), and on Thursday they had two Garcias in the same lineup (Greg at third, Jaime on the mound). Last week, the Cardinals took a lineup north to Kissimmee, Fla., that had a hat trick of Garcias, with all three still in camp starting.
"I say 'Garcia' and four guys turnaround," Matheny said. "Now three."
Greg was called Jaime a few times that day.
"I hadn't thought about 'G' on the back as a way we could differentiate," Greg Garcia said before starting another game with J. Garcia on the mound. "That might work. Is that something we could do?"
Told the last player with the initial was O. Smith, he reconsidered.
"Oh, then, never mind," G. said. "Don't belong in that group."