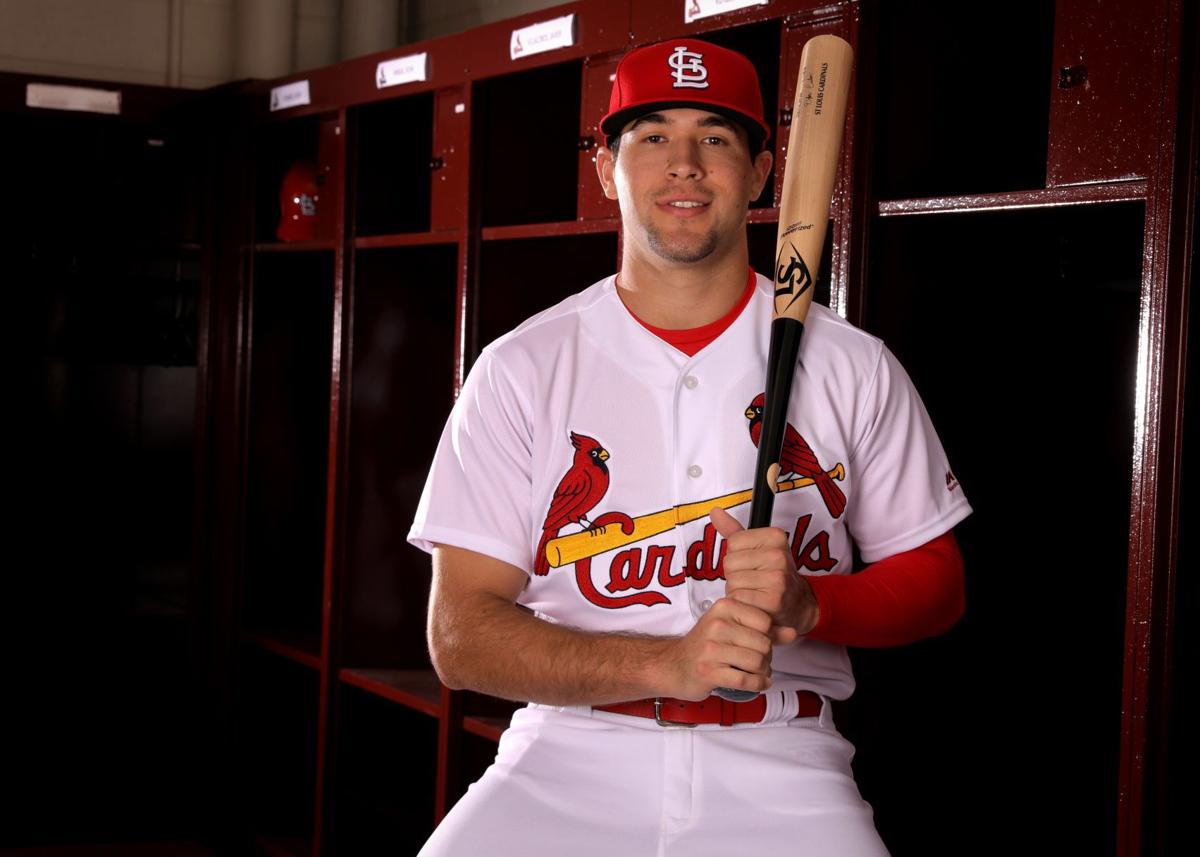 JUPITER, Fla. • On the farthest side of the Cardinals clubhouse hangs the jersey of the youngest player in camp, and as players have started moving out and over to the minor-league side of the complex, Dylan Carlson has remained.
Not just because of the promise ahead, but because of the spring he's already had.
Carlson, at 20, is the switch-hitting Class A prospect the Cardinals brought as a non-roster invite to big-league spring training for depth in the outfield and the head start he could get on the coming season. Wearing No. 91, he's the latest in the line of young, rising outfielders like Colby Rasmus and Oscar Taveras before him to get an early sniff of the big-league clubhouse and big-league spring, and then there's what Carlson has done with it.
He had a key lunging catch in right field to save runs for Adam Wainwright, had a diving catch in left field to steal a hit early in the Grapefruit League games, and the Cardinals' lone run Sunday with a homer off Mets closer Edwin Diaz.
Carlson had started the game against the Mets in left field and went one-for-three with the homer to up his Grapefruit League OPS to .733.
Manager Mike Shildt has said often about Carlson that he doesn't carry himself at the same age he's playing, and that at some point, as the game bends younger and younger, the age is secondary to the production.
A first-round pick in 2016 out high school, Carlson has validated his reputation as a savvy switch-hitter with a feel for the strike zone and power potential. In the hitter wasteland that the Florida State League can be, Carlson hit .247/.345/.386 in 99 games for the PB-Cards, and he hit nine homers to go with 31 extra-base hits. Those power numbers and slash line may seem muted compared to other thunderous prospects – like say the third basemen in the Cardinals' organization – but they got attention internally because of the league because of peripherals.
In 112 games in the minors this past year, the 6-foot-3 Carlson had nearly as many walks (62) as he had strikeouts (88), and he was one of the organization's leaders when it came to contact on pitches inside the strike zone. And also absolutely ambivalence on pitches outside of it.
This was true from either side.
Carlson is scripted for a move to Class AA Springfield this season, and the Cardinals, quietly and privately, are betting big on his breakout this year in the cozier Texas League. He's primed to vault into the conversation as the Cardinals' highest-upside outfielder, in part because he's been able to advance his ability to drive the ball in the air without losing his nose for contact.
In another in an irregular but ongoing series of Prospect Questions & Answer articles, Carlson was asked about where he spent last summer – and where he's headed with this spring.
POST-DISPATCH: Last year you spent some time down here at High-A Palm Beach, so how did that test your game because this is rarely a great league to hit in?
DYLAN CARLSON: Yeah, it definitely really made you focus on the process more than the results, definitely. That was something that it made me just really trust myself more – and understand that I was going about it the right way and I as doing things that would help me in the long run, whether that was the next year or the year after. It really made me trust myself and trust my game and trust the staff here that I was doing the right things, and not look at the stats. The league gave me a chance to play baseball every day. That was fun. That was good.
PD: Was it the first time in your life, maybe, where it you decided not to pay attention to the numbers, and pay attention instead to how hard a hit is, how hard the contact is, and not the batting average?
CARLSON: I wouldn't say it was the first time. It was more the focus, it was more the priority here of just knowing if I was going about my business, my swing the right way I knew that would help, that would benefit me.
PD: How did that prepare for you this camp, now that you're seeing higher level pitching than you ever have – even early in spring training? A look really at the next level or two.
CARLSON: Definitely. Playing in this league familiarized me with the area obviously, the different parks. That has helped me playing the outfield. Not necessarily comfortable in the box, but I've been in that box before, I've seen that view before, and I've done it before here. It was that familiarity. It's cool to play in familiar places, obviously. That has helped. As far as seeing the upper-level pitching, it's always a competition, you know? That's great.
PD: That's why you're here, right?
CARLSON: Exactly. Exactly. Anything that I can find to make me better.
PD: What have you found out about the pitching here, having had a few starts against major-league pitchers?
CARLSON: That is fun. Not necessarily see where you are at, but to starting seeing, oh, these guys, this is what makes them good. How do I play to my strengths and see how that plays against theirs. It's good to see. It's a test of yourself. You starting getting the check marks of you're competing the right way, doing the process right. Check mark.
PD: How did you become a switch-hitter?
CARLSON: I became a switch-hitter – my dad is a high school coach. I was out at the field. I'm about 6 or 7 years old, and I was hitting righthanded off the tee. One of the players for his team was hitting lefthanded. Sure enough, I just put the ball on the tee and hit lefthanded like he did. My dad is not going to say no to that. So I kept going with it. That's how it happened.
PD: Do you balance the work on both sides, always working in the cage, same amount on each side, or do you choose a side you think needs more work?
CARLSON: Definitely. I try to take an even number of swings on each side. I don't get necessarily get as many at-bats righthanded, so I try to hit off the machines a little bit more. I get in their righthanded a little more so that I get that velocity and when I get in the game it's not overwhelming. Just to keep it sharp, keep it going.
PD: You've had success on both sides, so never any thoughts of committing to one side?
CARLSON: Never. Never. Obviously there are times when one side is going a little bit better than the other, but besides those moments, no.
PD: How did your dad nurture the switch-hitting?
CARLSON: Just go ahead. Keep doing it. Keep trying. Make sure it's equal amounts.
PD: Looking at the other switch-hitters in this clubhouse, and I wonder do you think that helps your strike-zone awareness being a switch-hitter?
CARLSON: I'm not sure, honestly. That's a good question. That's an interesting topic right there. I kind of was always taught to swing at strikes and pitches that I can handle. From that regard, that probably helped my strike-zone judgment as anything. That was just what I was always told to do.
PD: You had almost as many walks as strikes last year – so do you take pride in that?
CARLSON: Definitely. Definitely. I want to help myself anyway possibility to get on base, to help the team. Obviously it's swinging at pitches that I can handle. That's the point. That's my goal going up there. Let's find something I can handle over the plate and for me that's definitely something right there that I can take pride in.
PD: So you see all the launch-angle craze and this wave in the game of trading strikeouts for power, and you're searching for the way to not make that exchange at all.
CARLSON: Definitely. I'm not sacrificing necessarily – as they would say – because I just want to get something over the plate and handle it. Whatever that result is, that's the process.
PD: How has it been being the youngest guy in every league?
CARLSON: It is really cool. It is really cool. It's just being around older guys it's always nice to learn and pick their brains and find ways to see what makes them successful, what gives them their edge. That's what I look forward to. That's what I look for in any of the league.
PD: You're the youngest guy here in camp – wait, have you always been the youngest guy?
CARLSON: For the most part. When I was a pro and even growing up I was always one of the young guys on the team. I just come ready to learn. That's my goal.
CARLSON: Exactly. Exactly. I try not to be heard, just be seen. I want them to take notice that I'm listening and paying attention. I ask questions. I try to figure out what they're doing, why they're doing it, and how I can learn from what they're doing.
PD: Do people ask you how old you are?
CARLSON: A couple of people have. Because they heard I was the youngest, or something. So, yeah, I had to answer. They just kind of laugh and look up and say, 'Man, I remember when I was 20.' Yeah, it is cool. It's funny.
PD: What have you learned as a hitter here, seeing the discipline of the major-league hitters, and there are a couple of switch-hitters to learn from and at the higher levels…
CARLSON: Luckily, I have had that chance to be in the cage with them and I can see their routines and just the way they approach the game, the way they try to practice and really work on the fundaments of their swing and stuff. That is something I have really noticed.
PD: What do you mean by fundamentals? Like tee drills and –
CARLSON: Exactly. Exactly. Yeah, yeah. The different types of drills they do in their routine to get them ready. That is something that I've taken notice off just for consistency purposes. And things like that. That is something that I've really watched and taken note. I've watched the different things they do to get their swing back in tune and I would like to find that out for myself, borrow that for myself.
PD: How did you find out about the non-roster invite?
CARLSON: I got an email that said, 'This is when you report.'
PD: Did you keep that email?
CARLSON: Definitely. It was an exciting time.
PD: What was your reaction?
CARLSON: Oh, definitely excited as I realized. I was really excited. I wouldn't say I expected it. I was coming ready whether I was in this clubhouse, the other clubhouse, this camp, or the other camp. I'm fortunate to be here. Definitely. I did STEP camp the last couple of years. I get to be in the games. I get to be around these guys a lot more, out here at practice, in here in the clubhouse. I'm grateful to be here.
PD: Do you think this camp is auditioning for where you start the year?
CARLSON: I'm trying to make the most out of each day here. That's definitely the goal. However that turns out in the end, that's up to them, and that's how it's going to be.
PD: Began by asking you about the Florida State League, so what do you expect or what have you heard about the Texas League, if that's where you're headed?
CARLSON: Not really. I haven't asked. I am just going to try to do the best I can wherever I go. That's my motto. I've got to get the most out of every opportunity. I'm not wondering where it will, just that I have to make the most of where it is.
Jeff Albert, hitting coach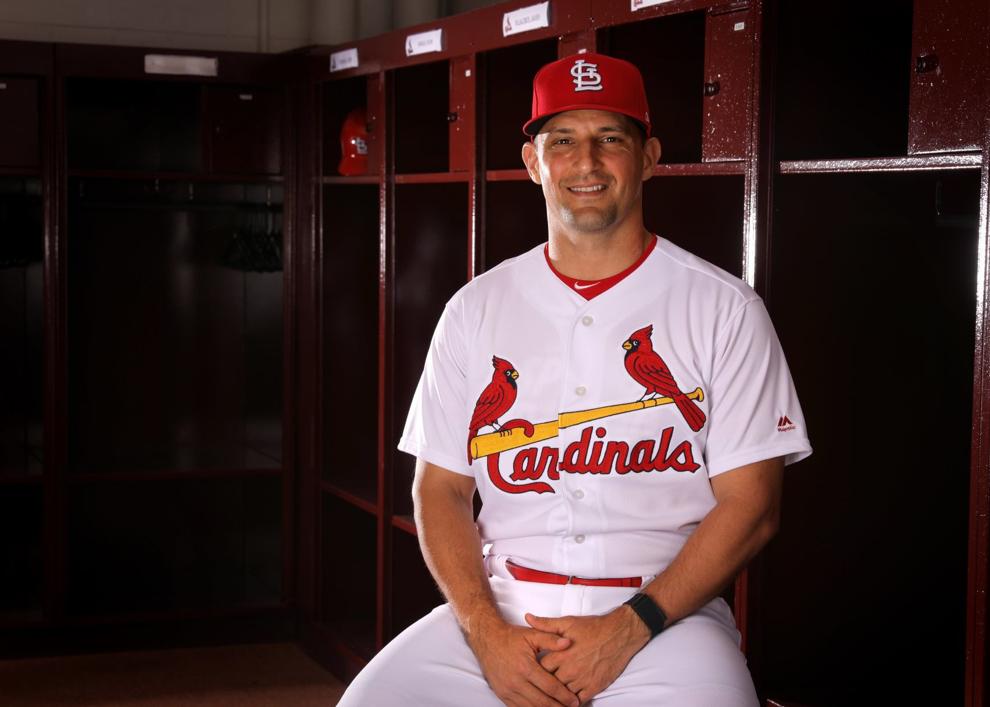 Randy Arozarena, outfielder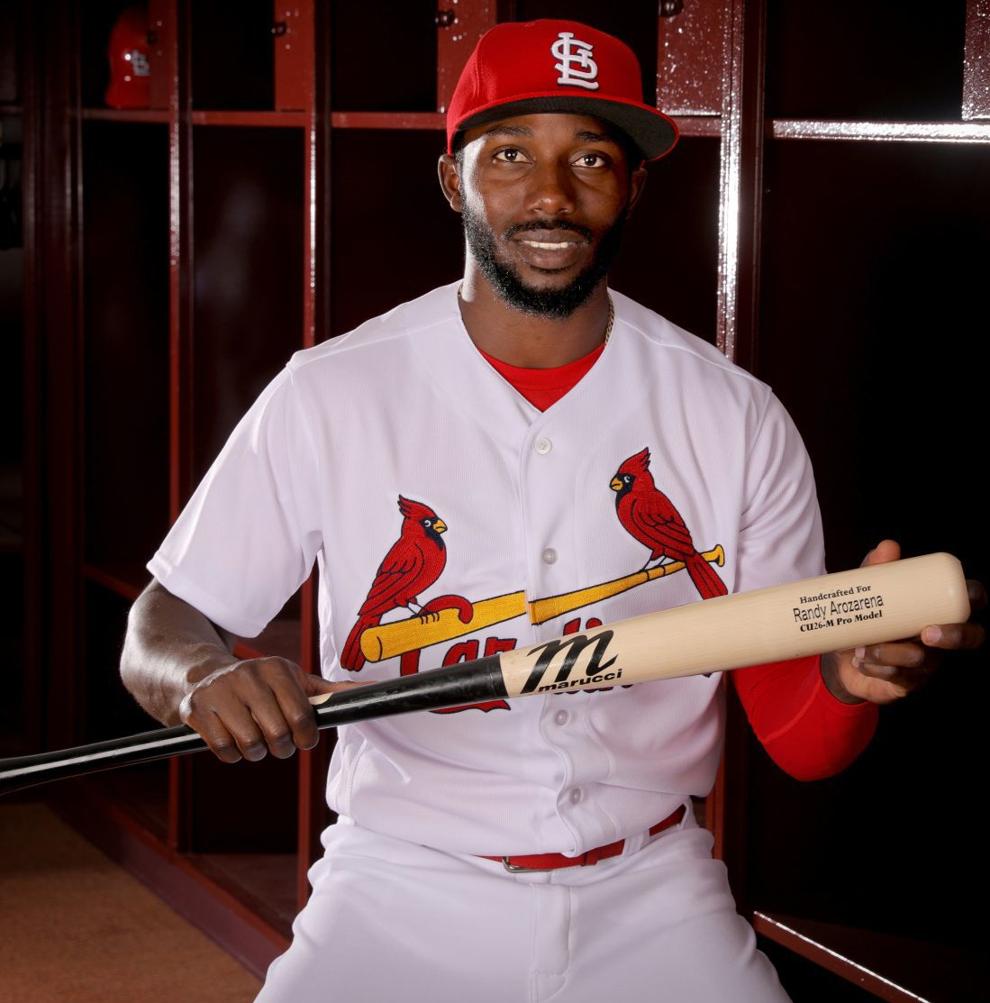 Harrison Bader, center fielder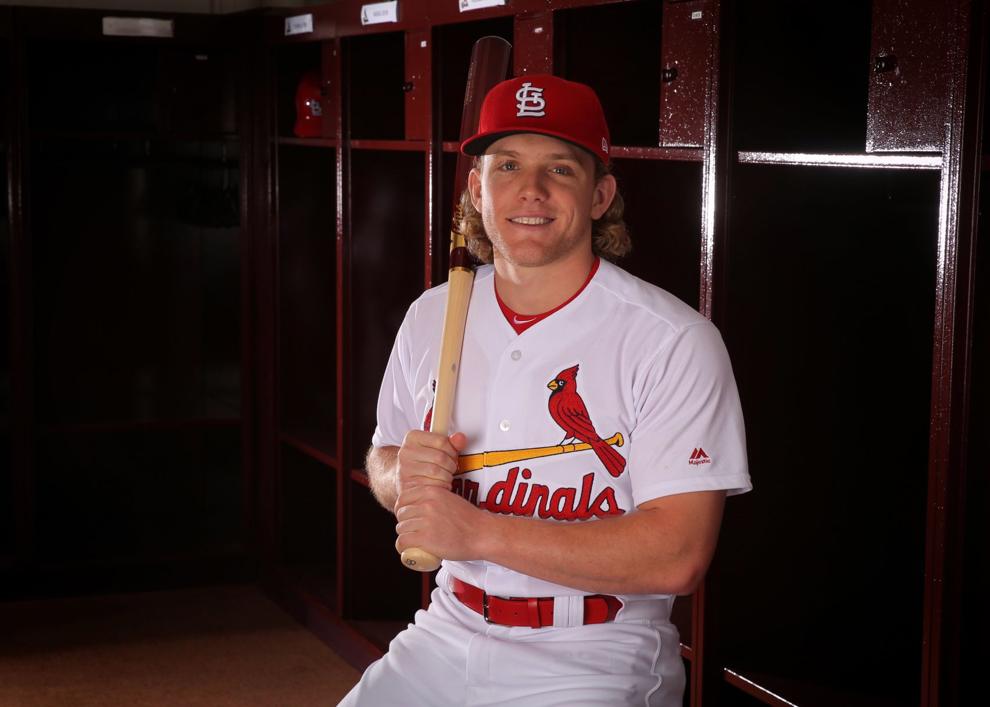 Brian O'Keefe, catcher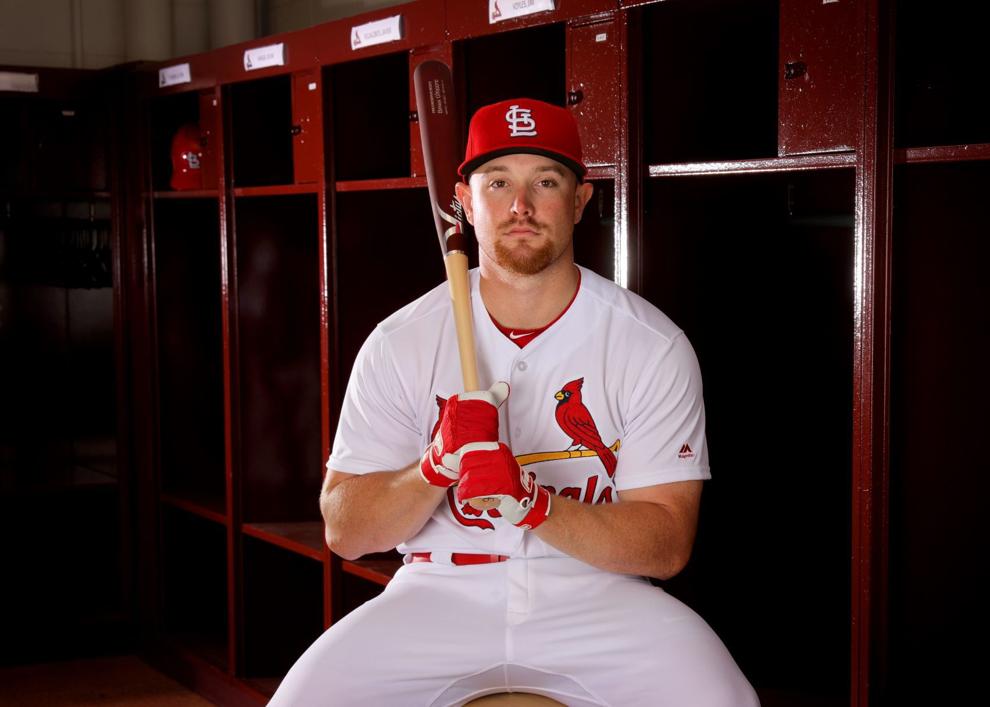 Ramon Urias, infielder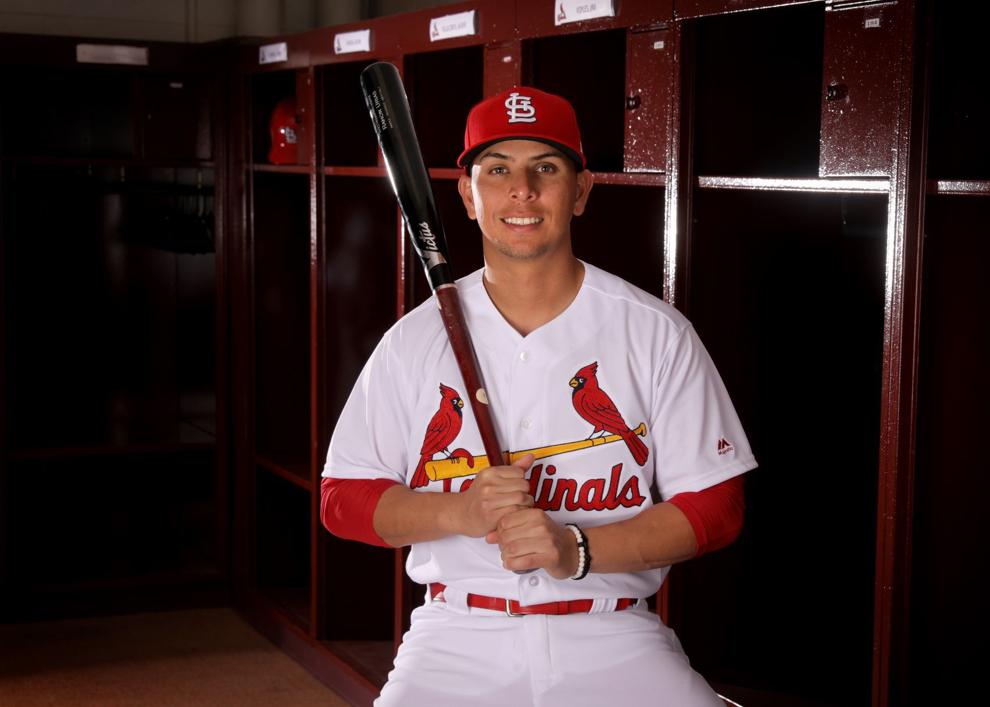 Kolten Wong, second baseman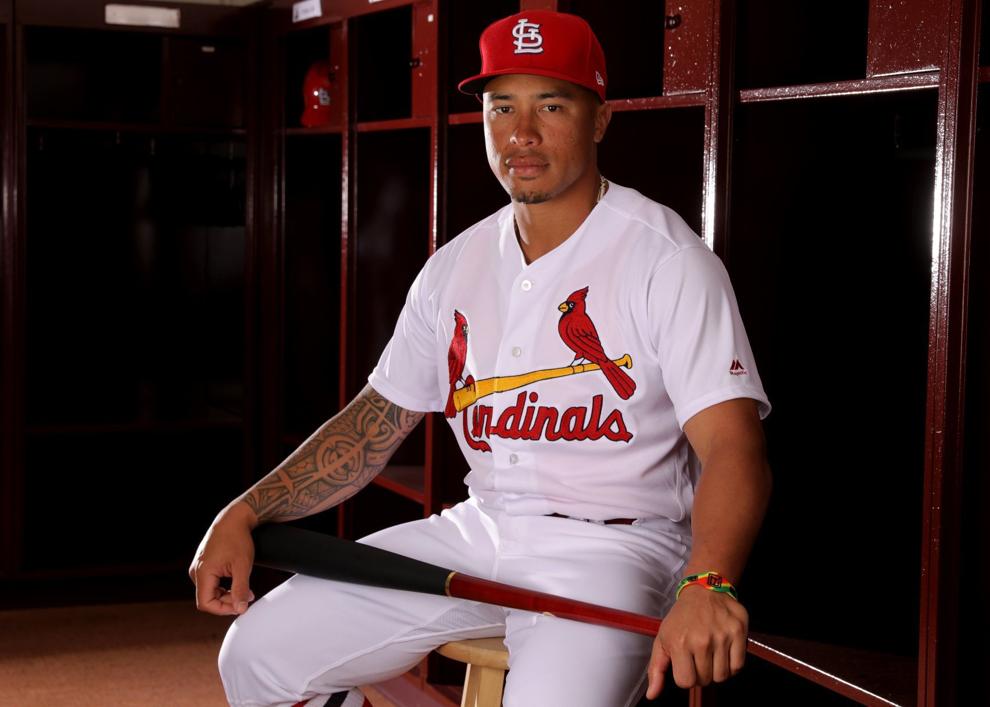 Kolten Wong, second baseman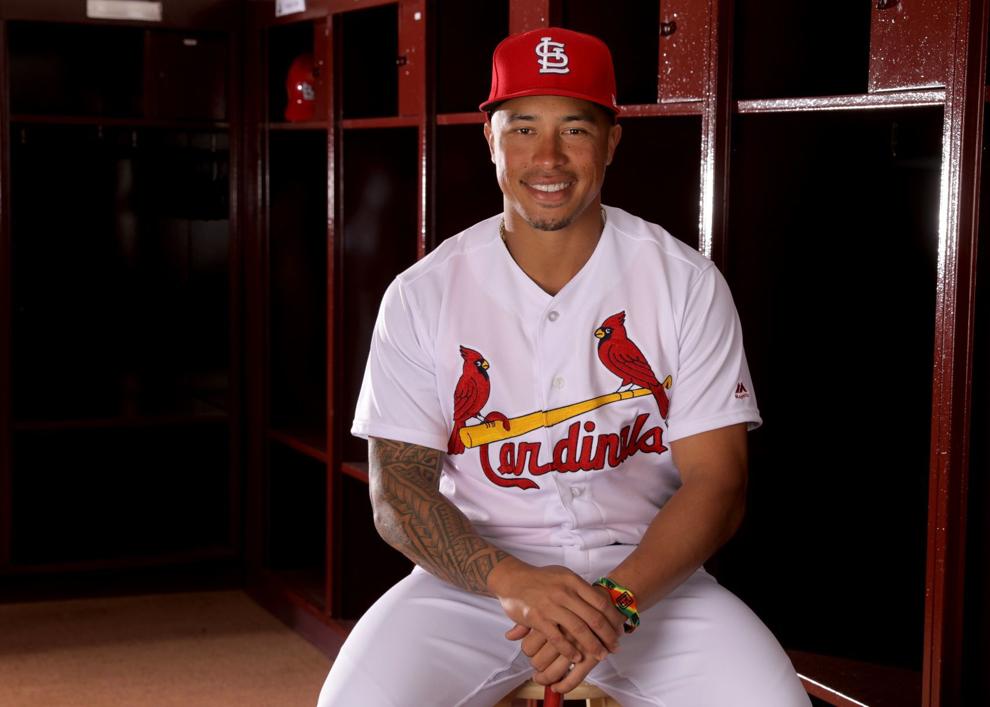 John Brebbia, relief pitcher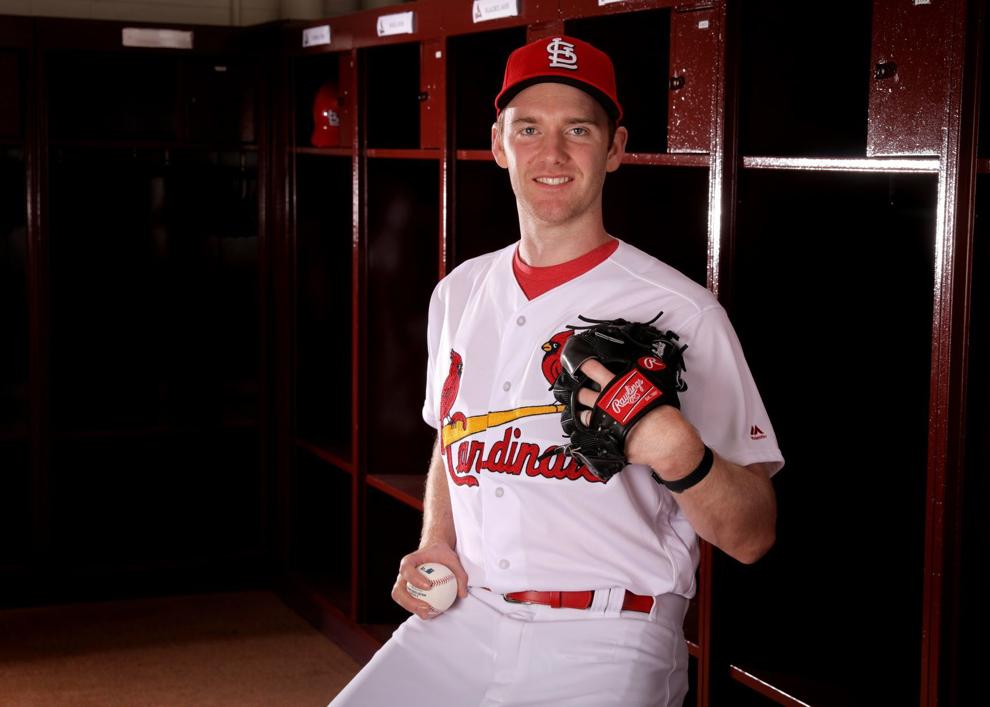 Hunter Cervenka, pitcher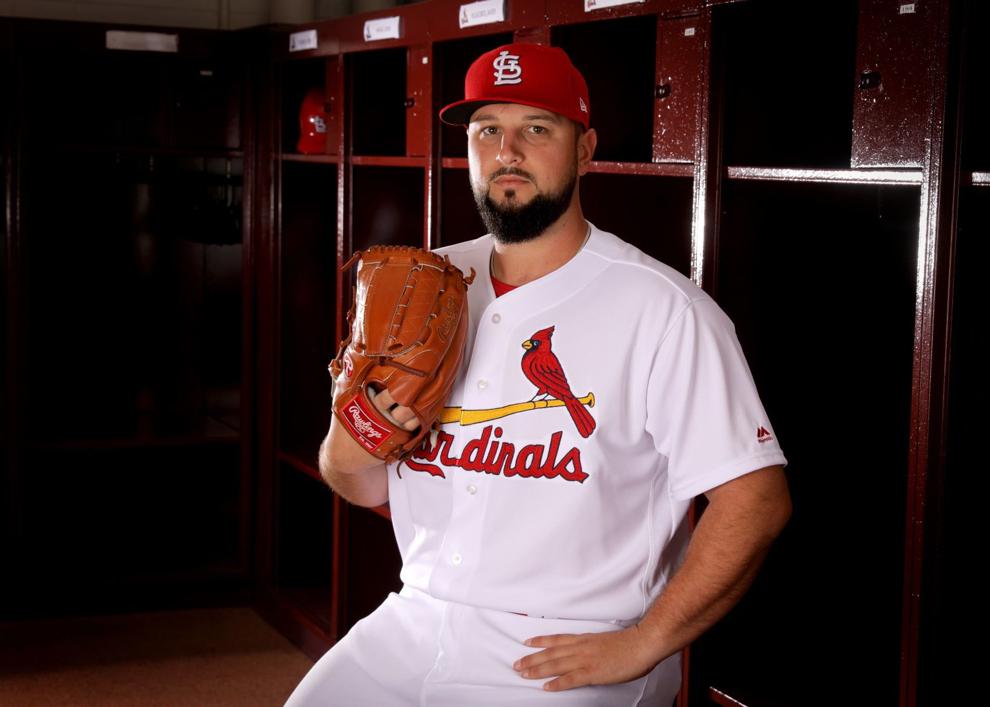 Bryan Eversgerd, bullpen coach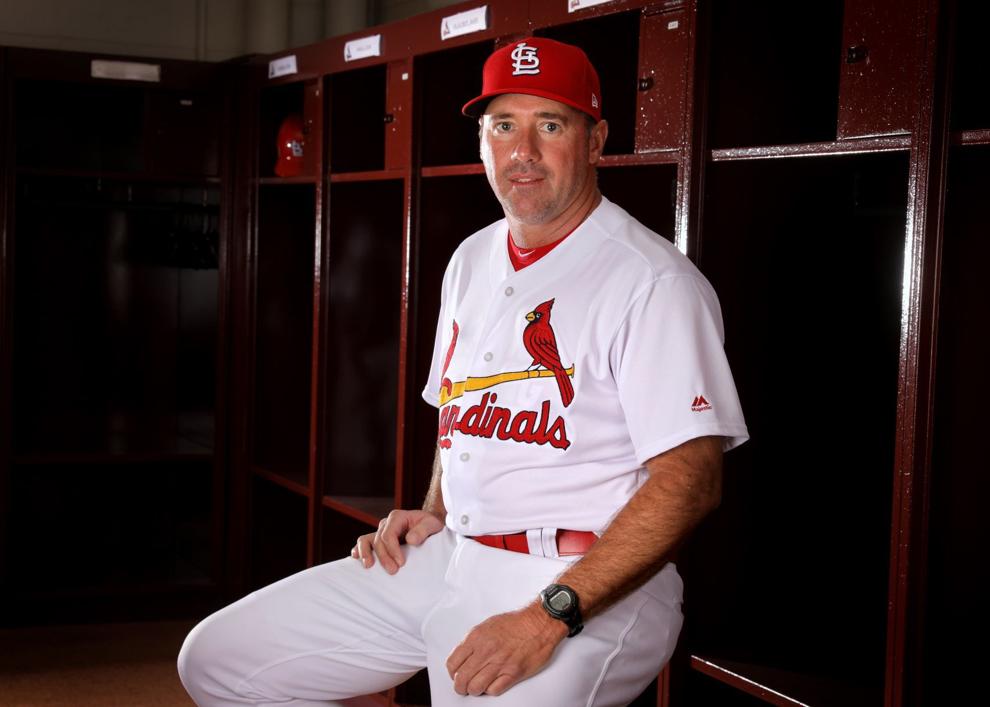 Brett Cecil, relief pitcher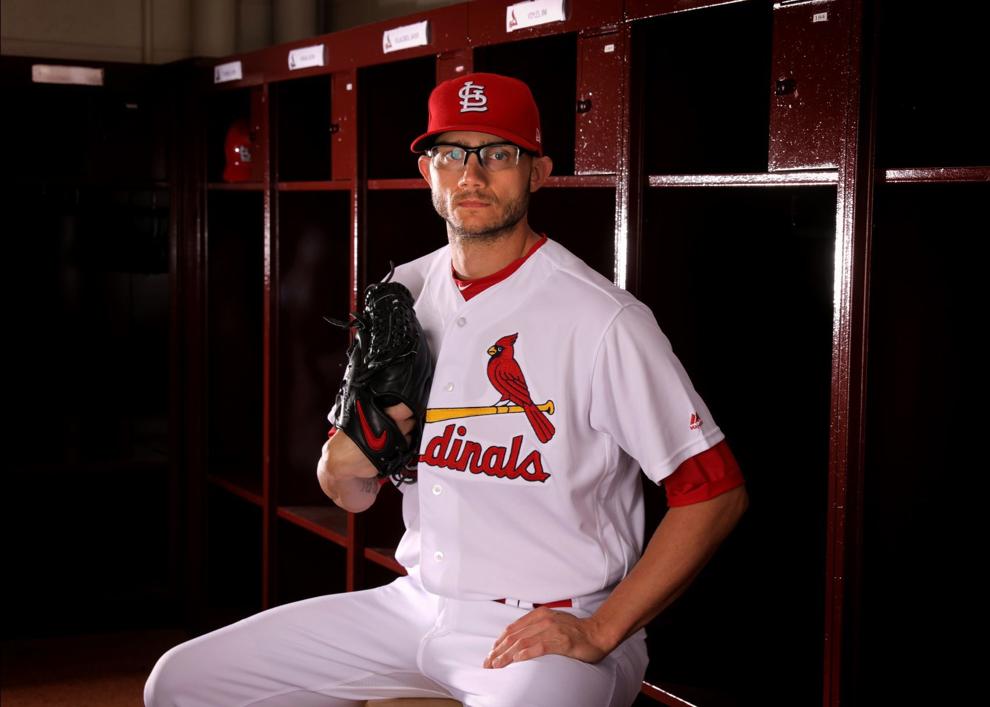 Adolis Garcia, outfielder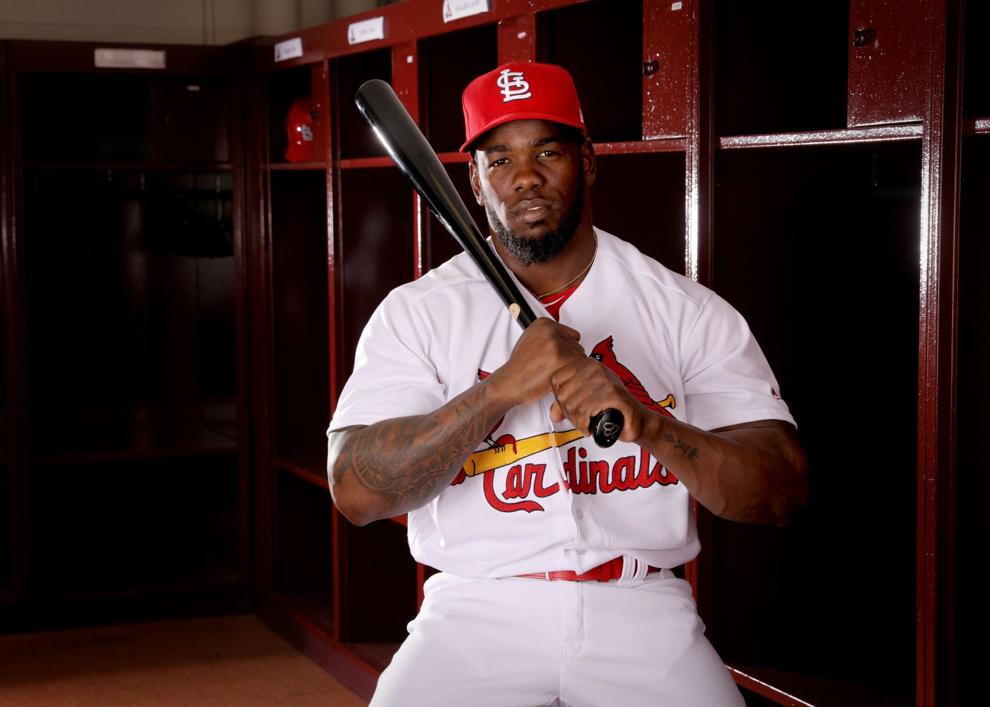 Adolis Garcia, outfielder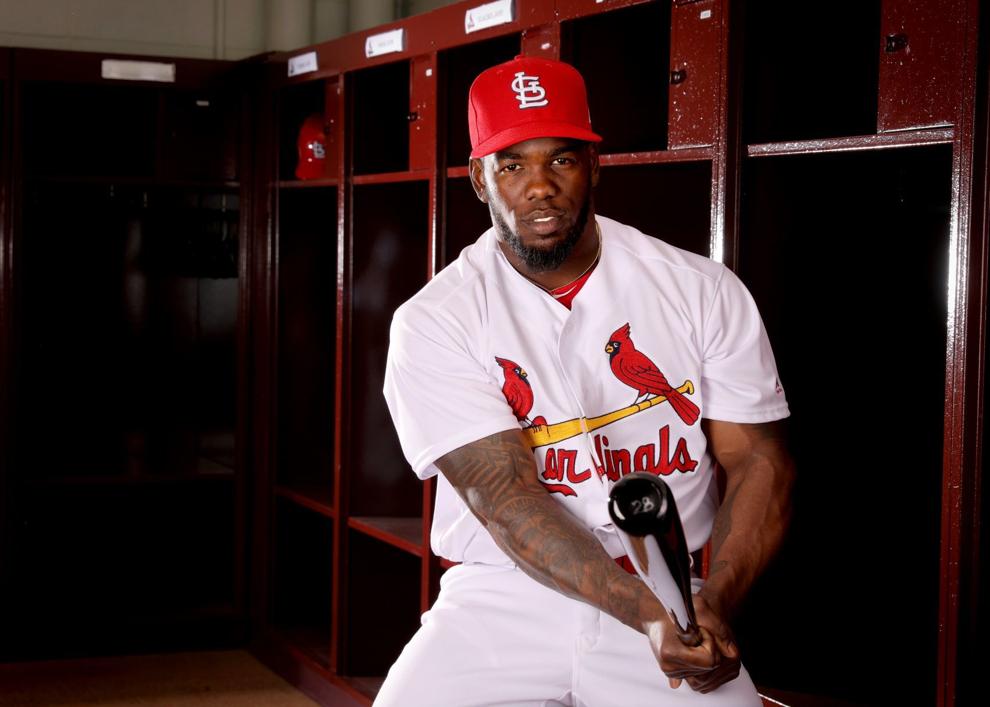 Andrew Miller, relief pitcher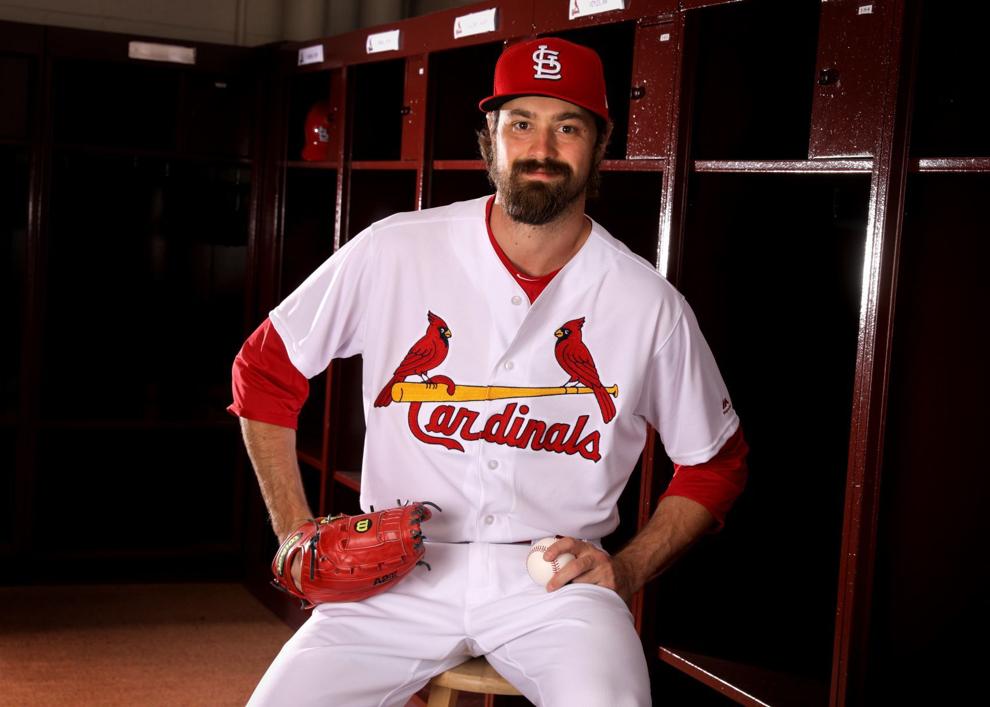 Dominic Leone, relief pitcher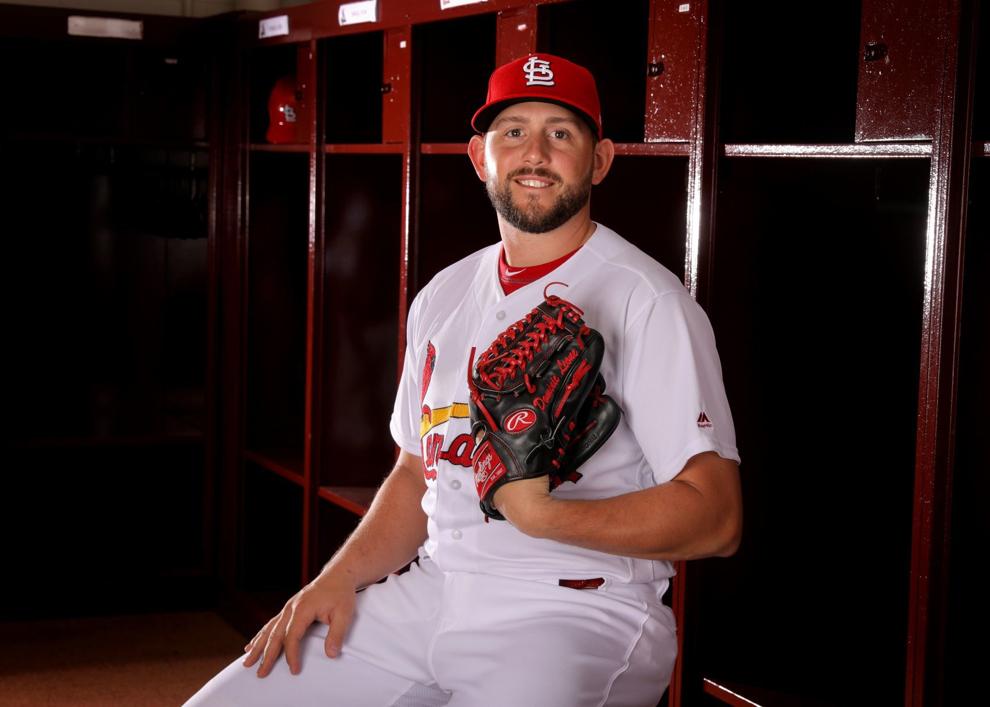 Oliver Marmol, bench coach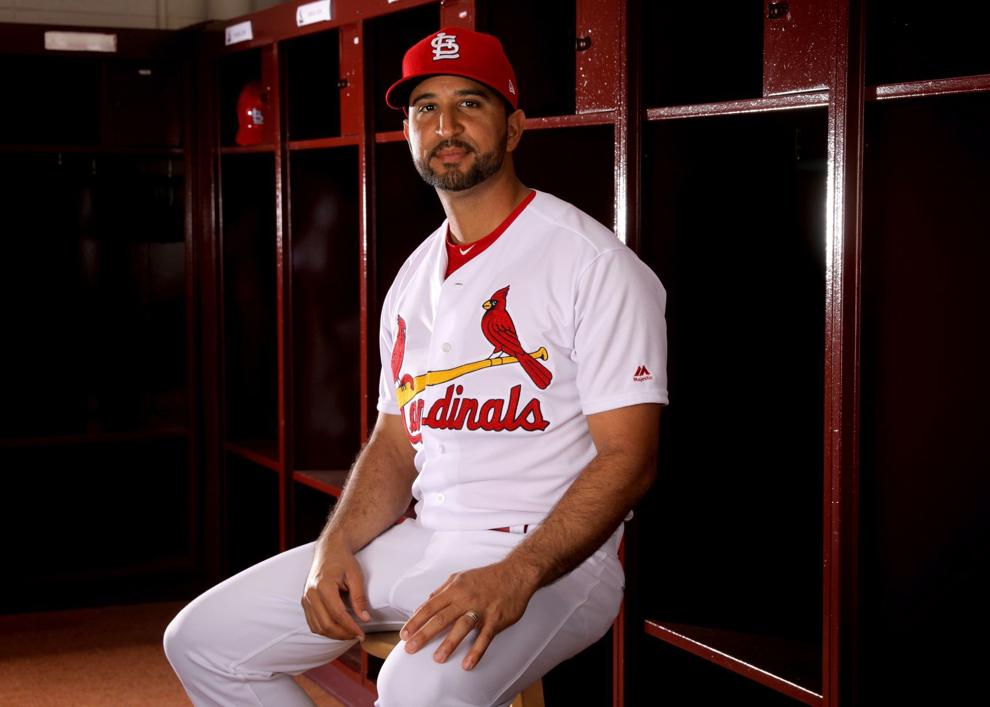 Jose Martinez, outfielder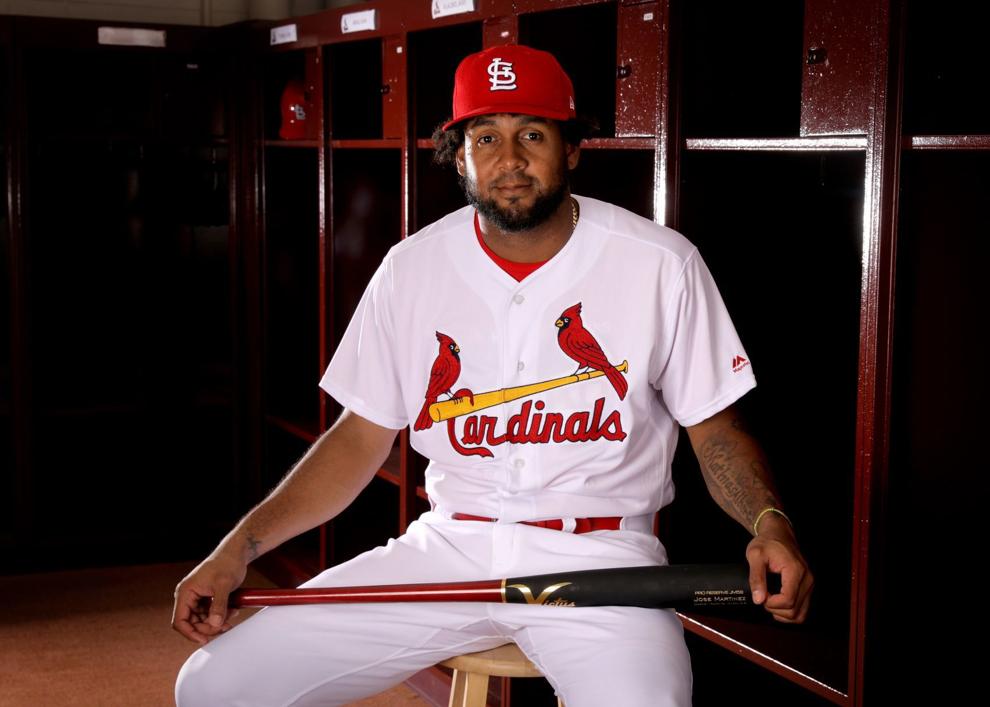 Julio Rodriguez, catcher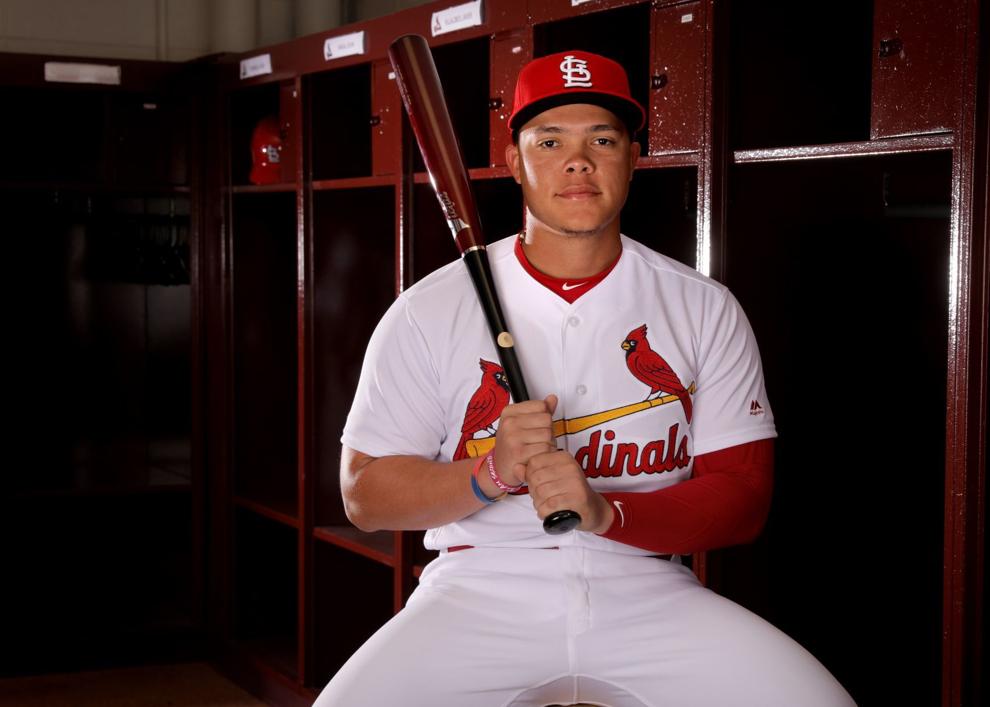 Ryan Meisinger, pitcher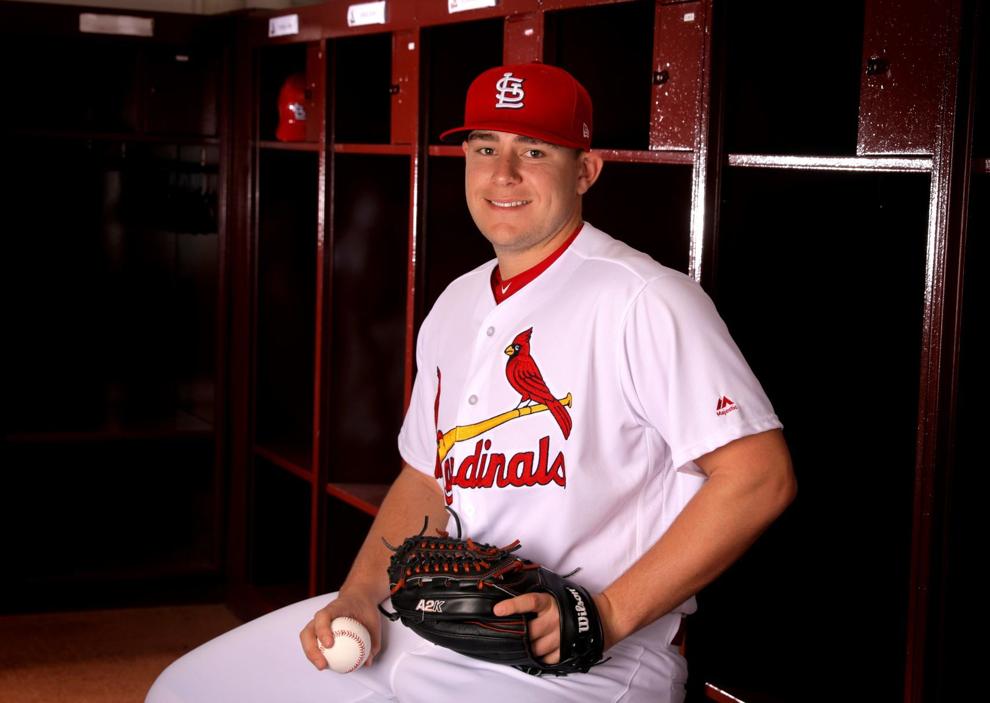 Daniel Ponce de Leon, pitcher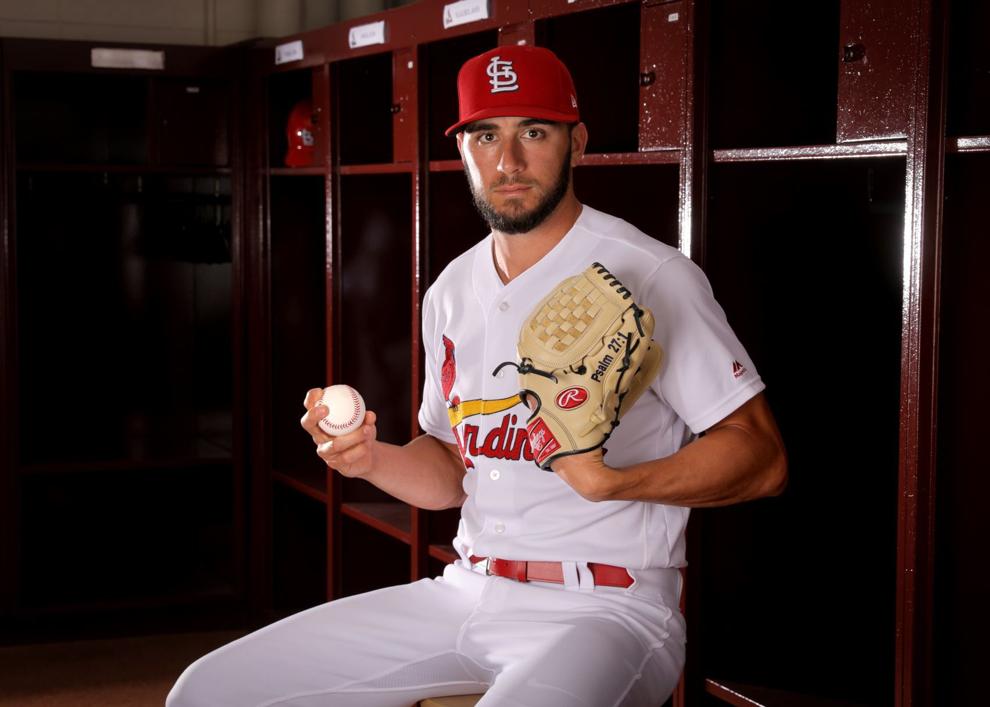 Andrew Morales, pitcher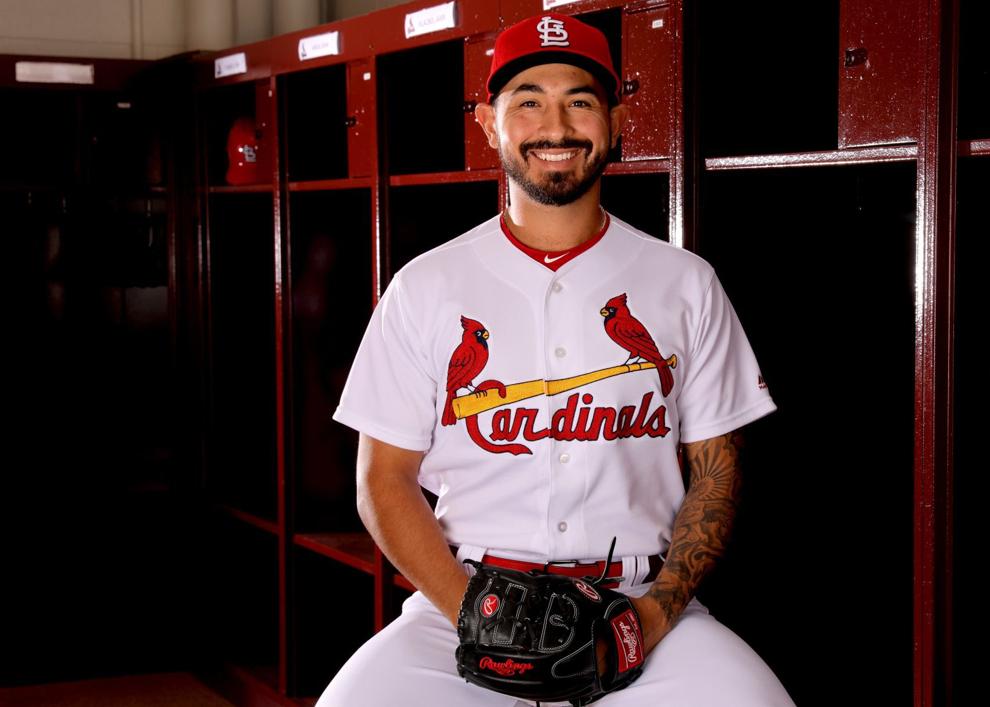 Alex Reyes, pitcher
Williams Perez, pitcher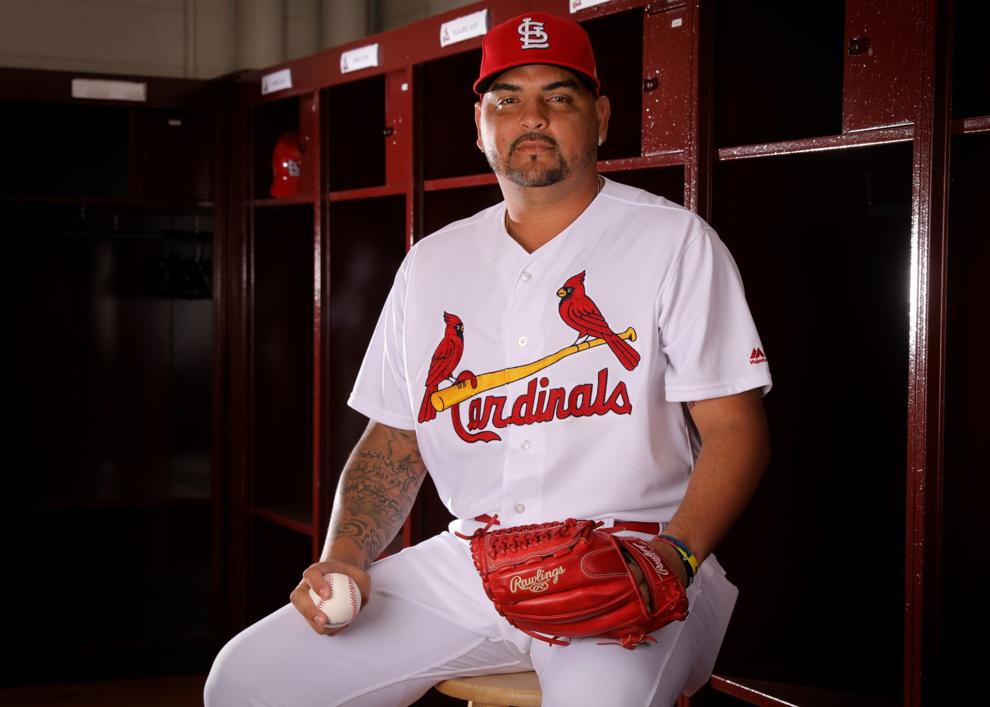 Genesis Cabrera, pitcher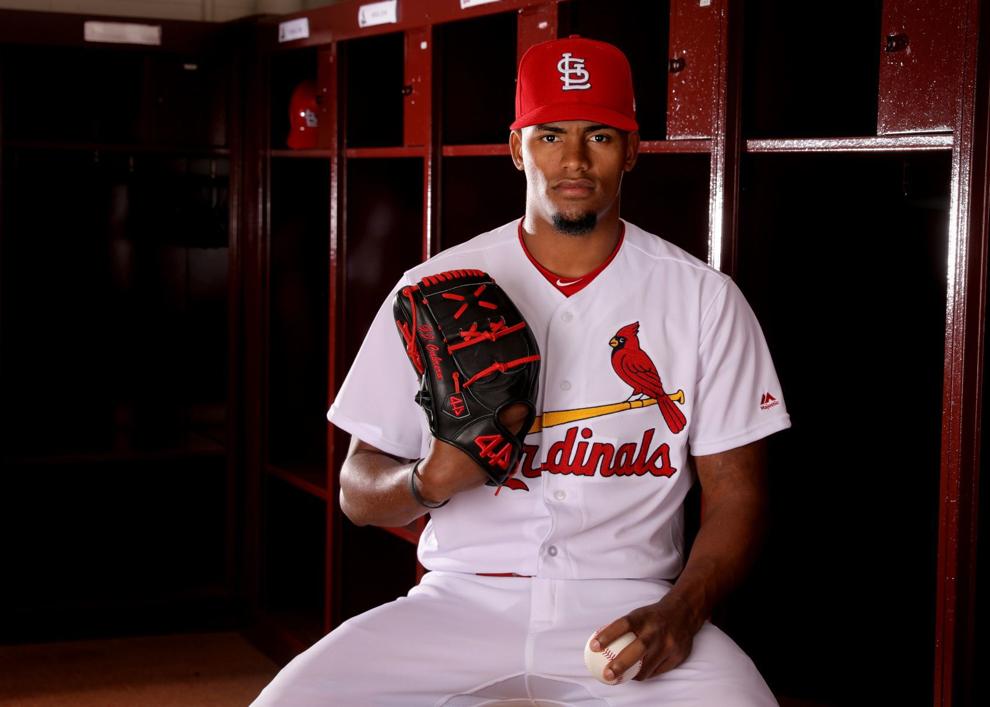 Genesis Cabrera, pitcher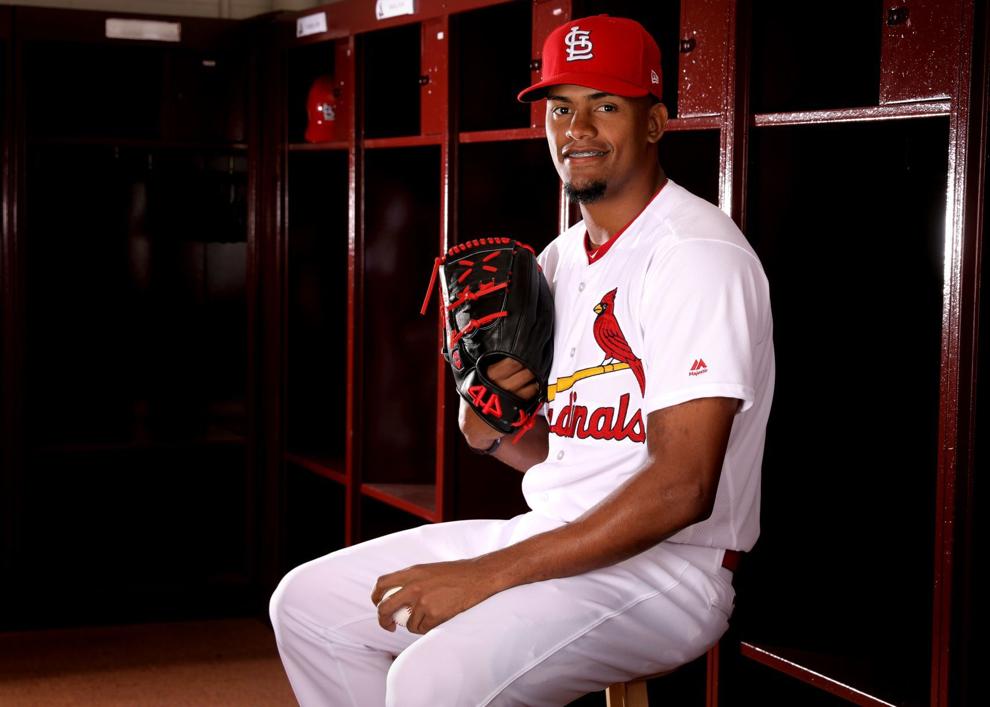 Dexter Fowler, right fielder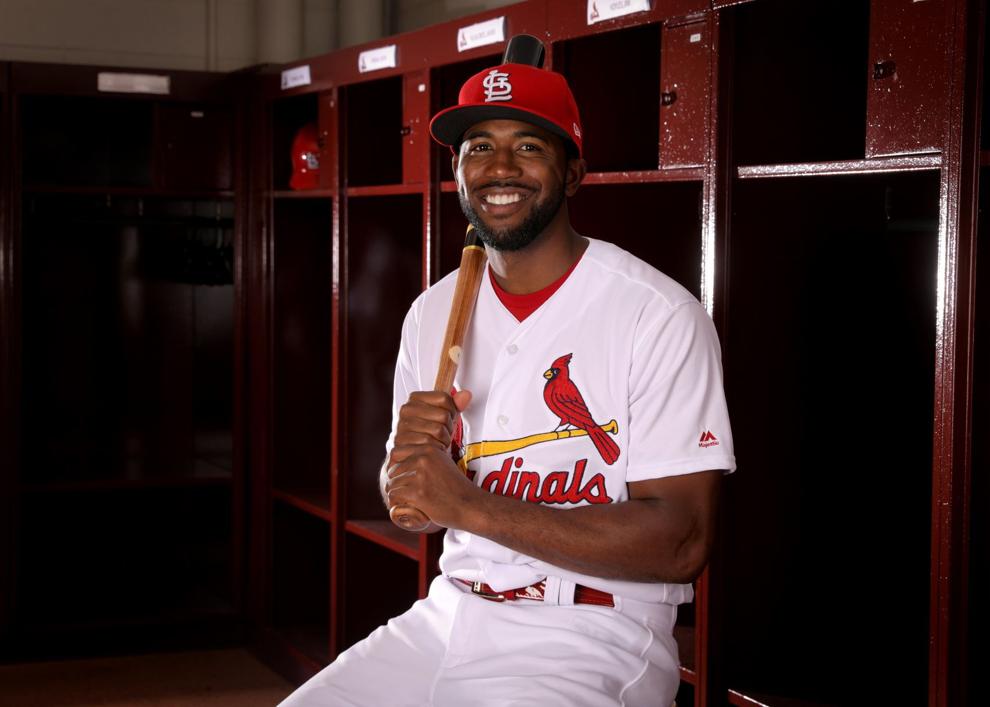 Dexter Fowler, right fielder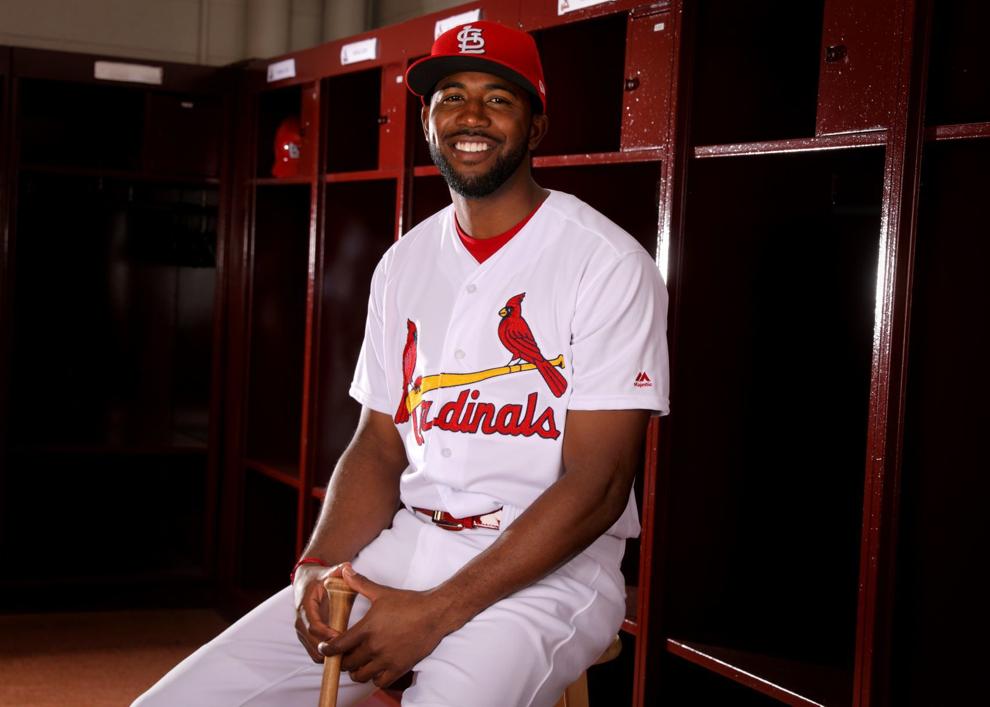 Yairo Munoz, infielder-outfielder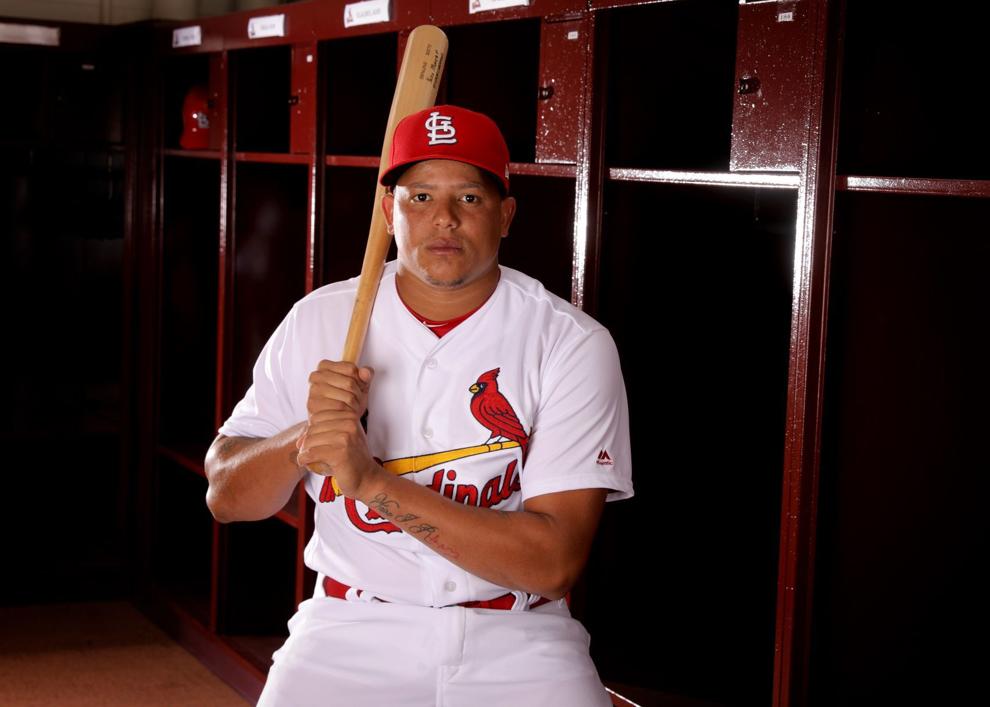 Edmundo Sosa, shortstop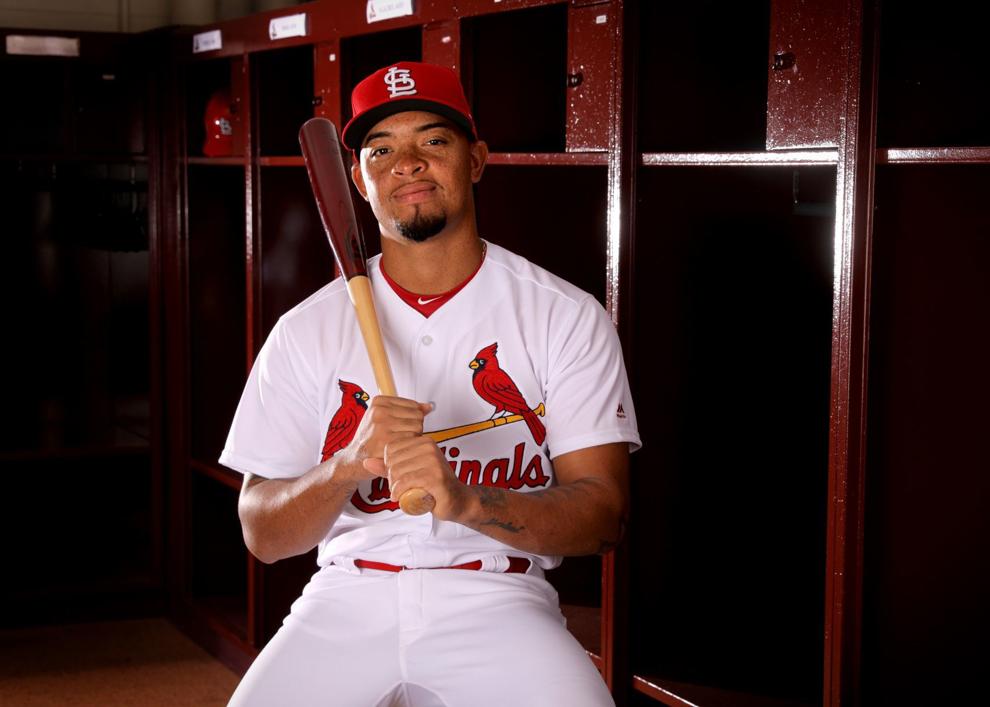 Mike Shildt, manager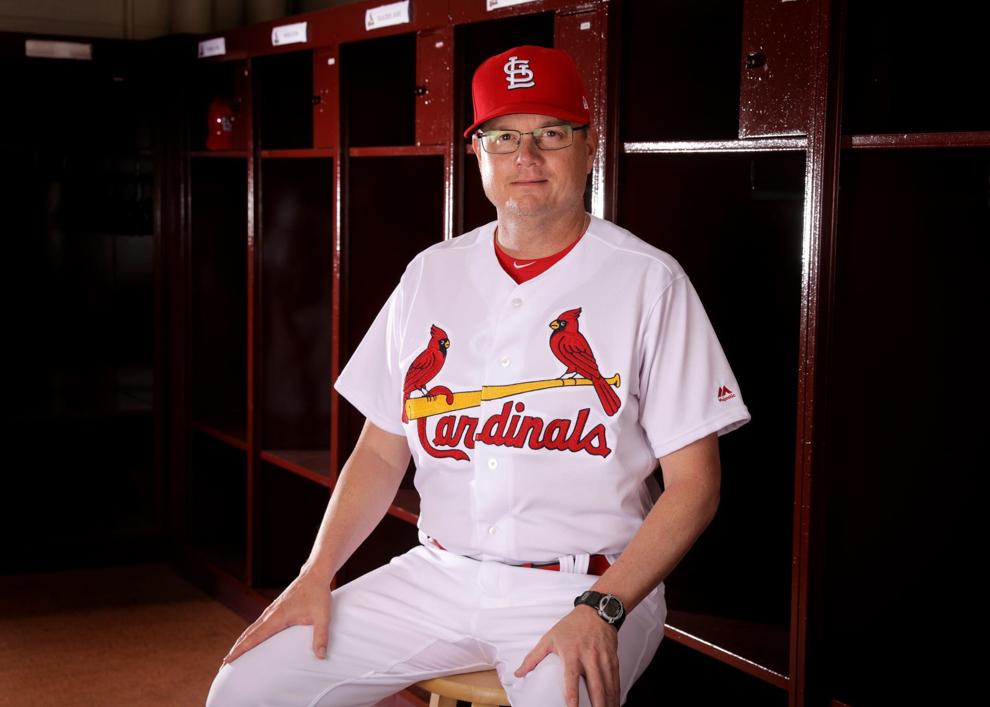 Jedd Gyorko, infielder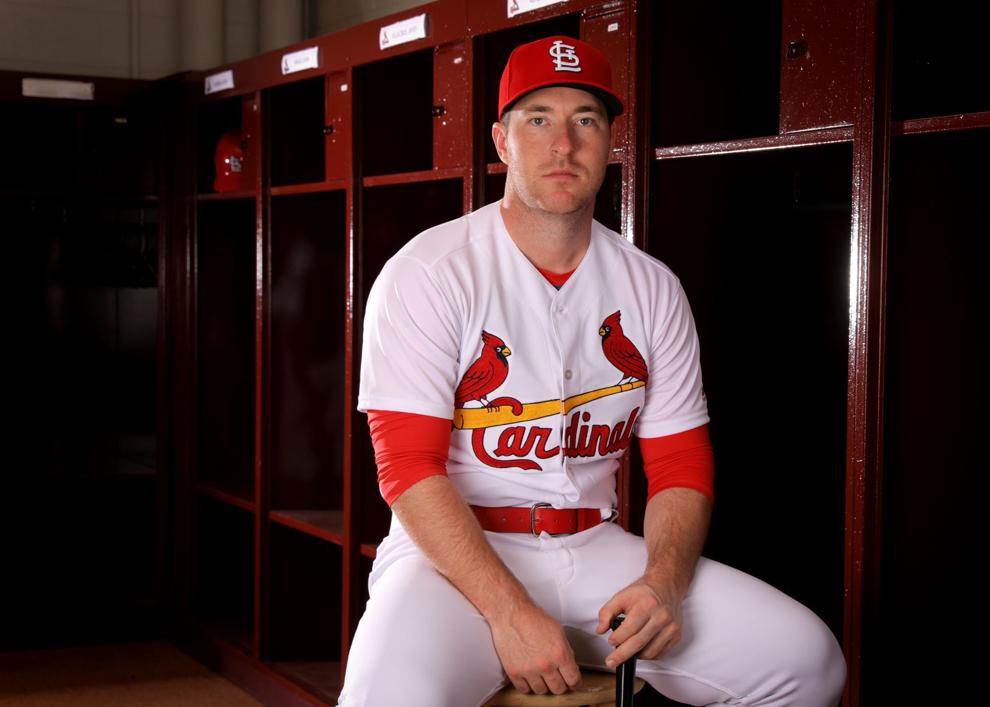 Carlos Martinez, pitcher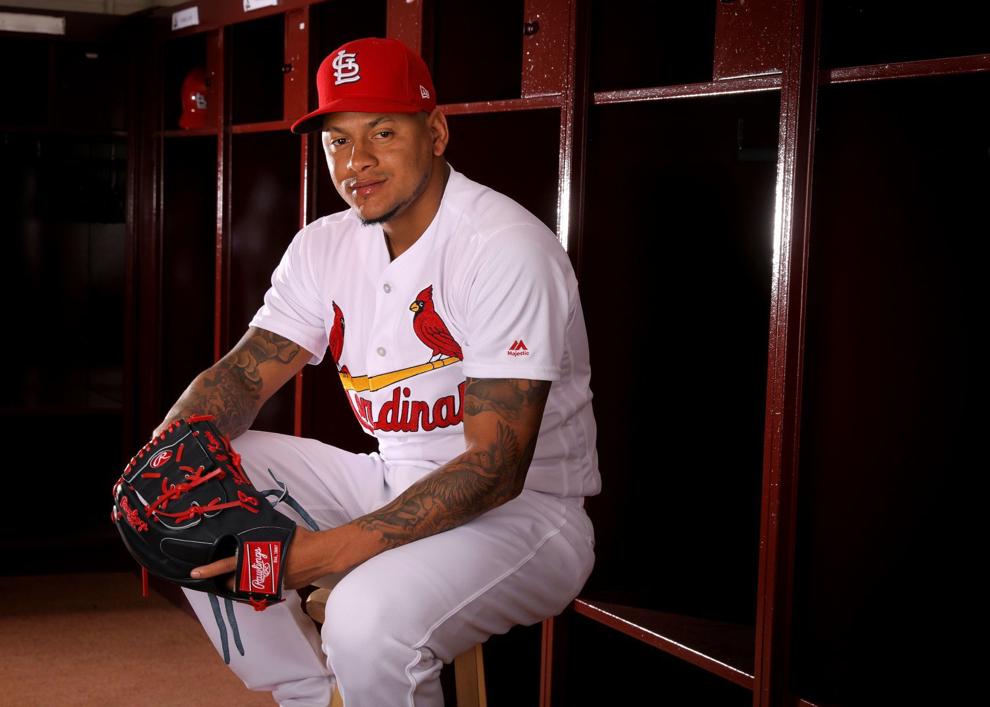 Carlos Martinez, pitcher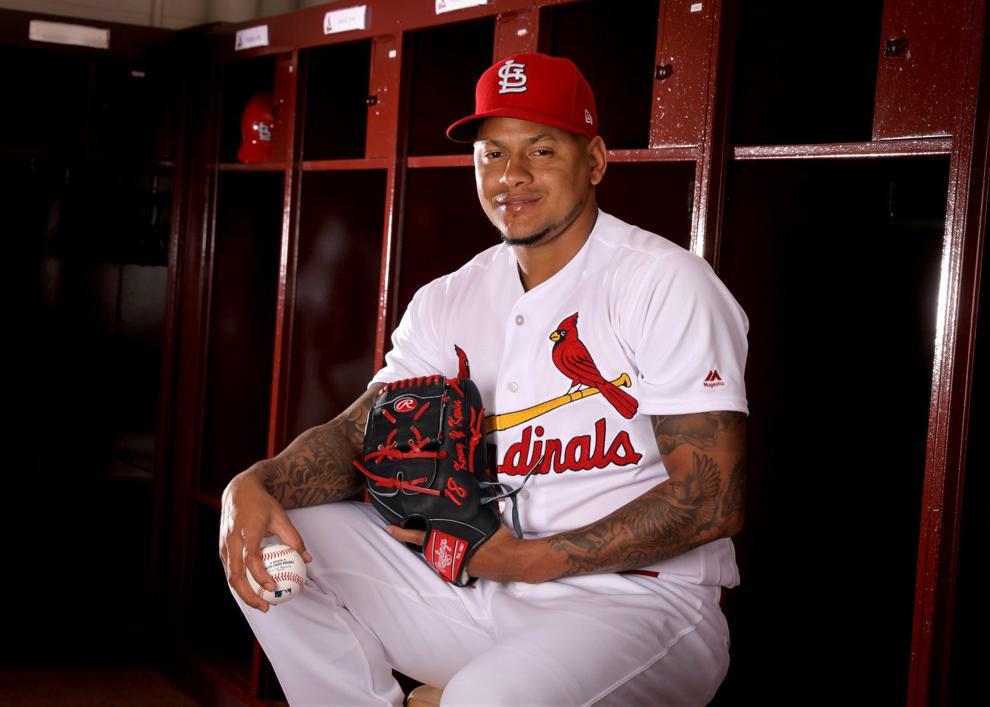 Willie McGee, coach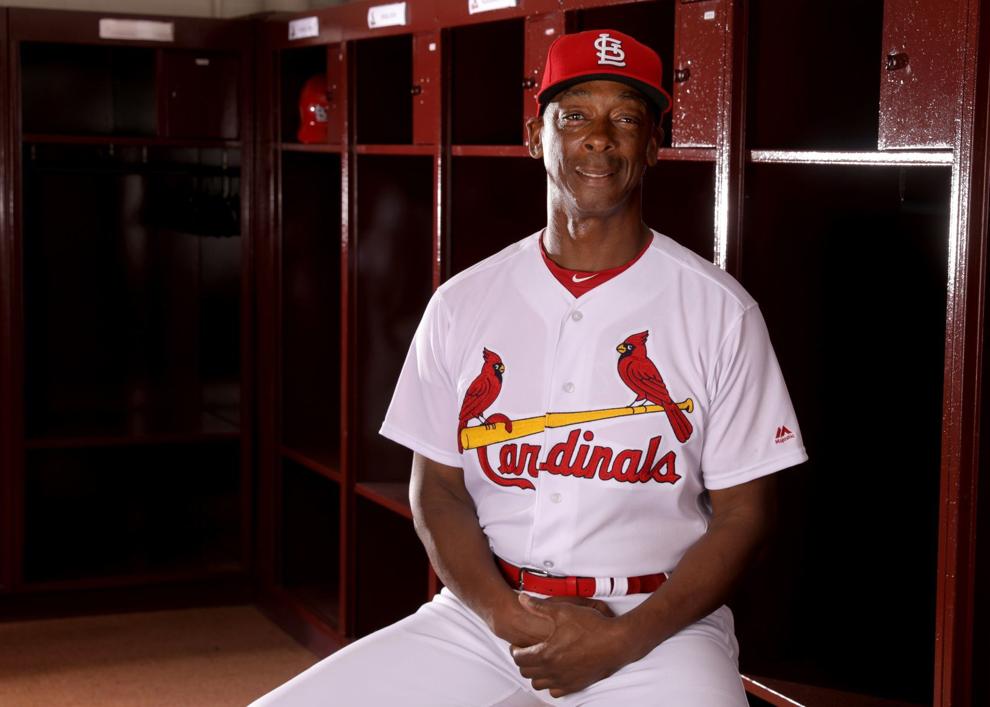 Willie McGee, coach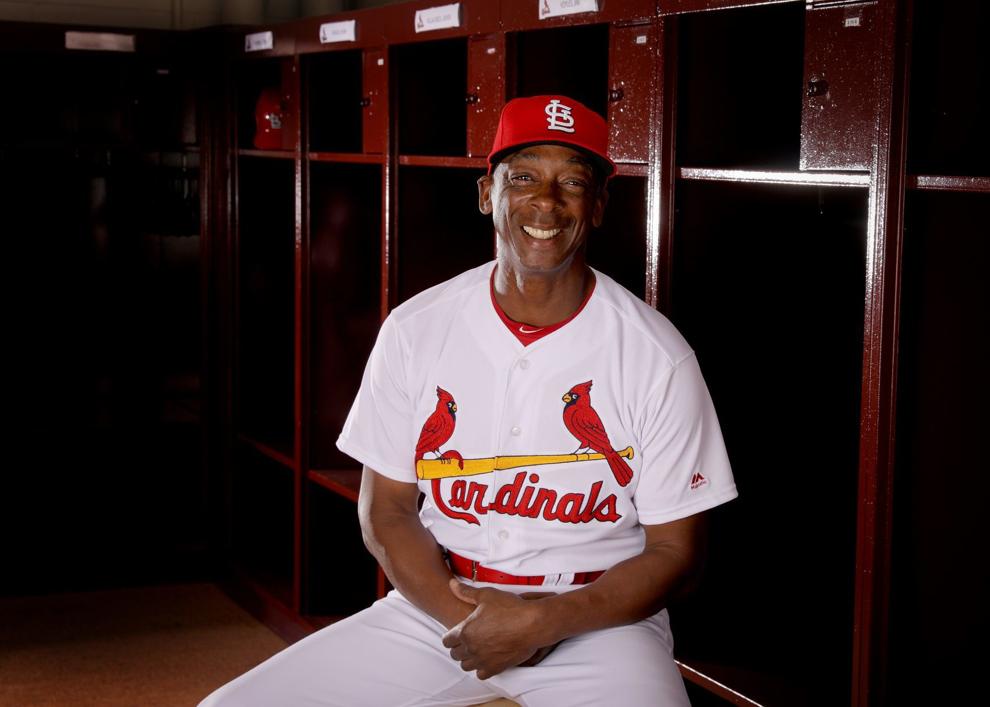 Mike Maddux, pitching coach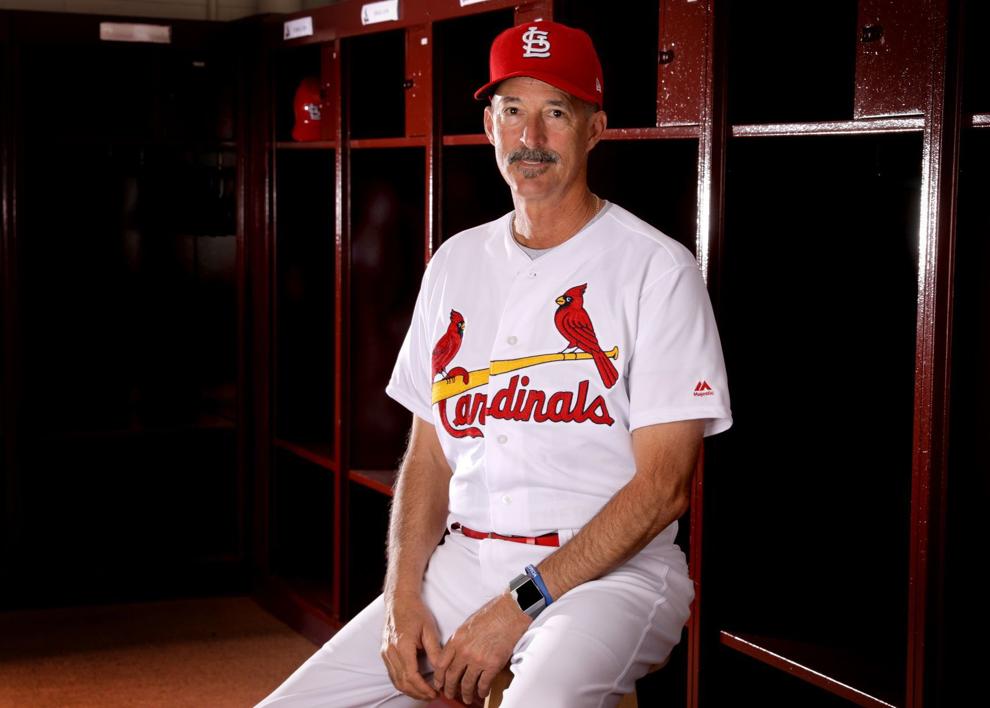 Mike Mayers, pitcher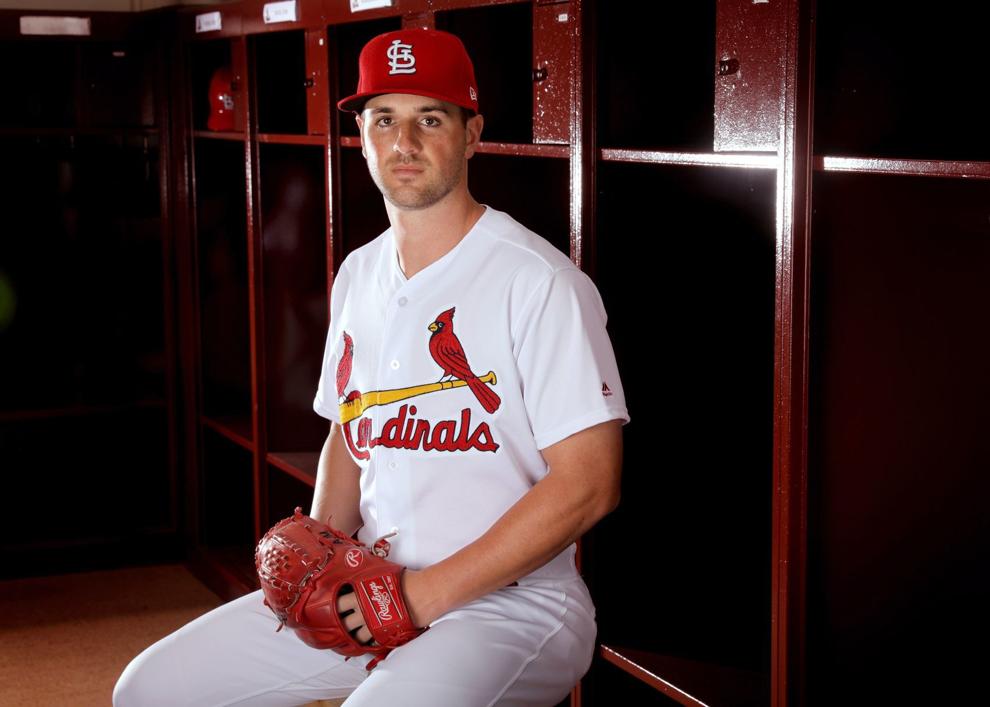 Jose Godoy, catcher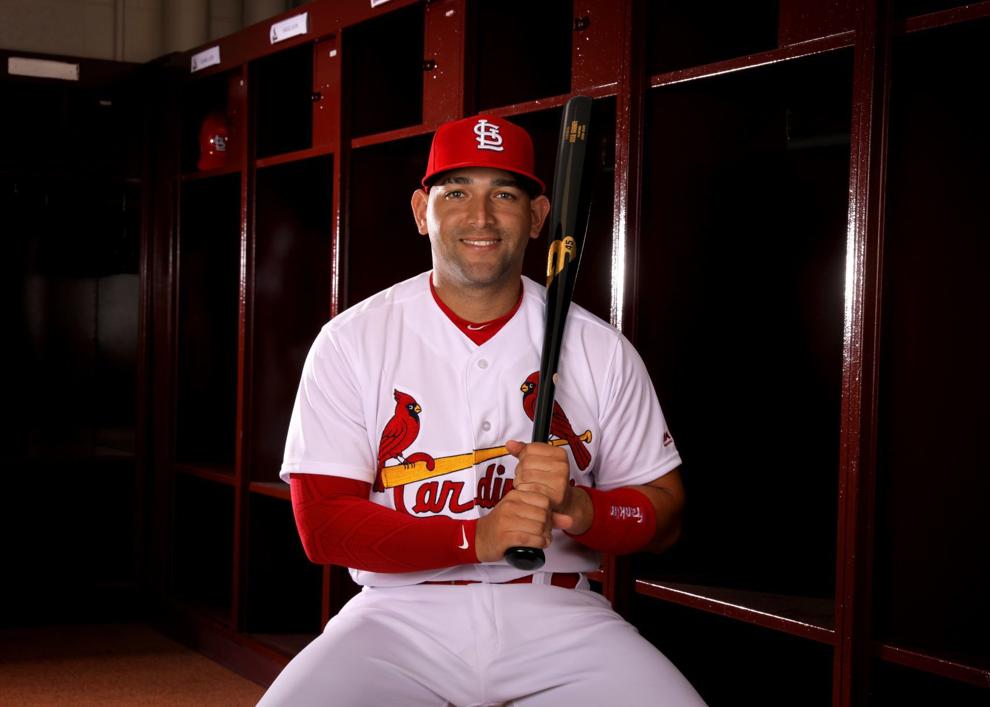 Paul Goldschmidt, first baseman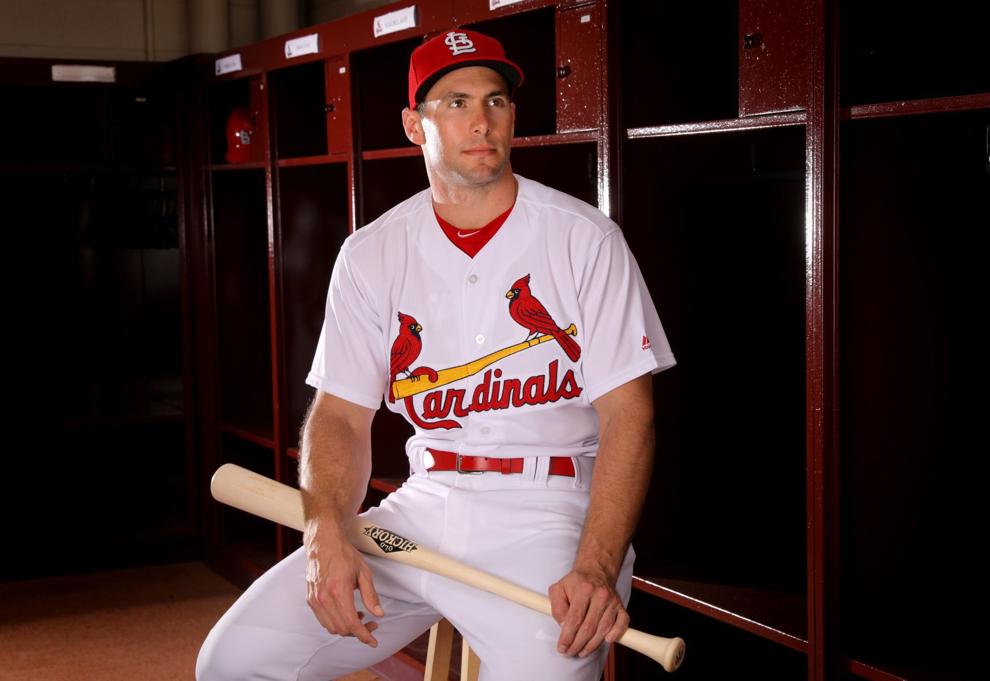 Paul Goldschmidt, first baseman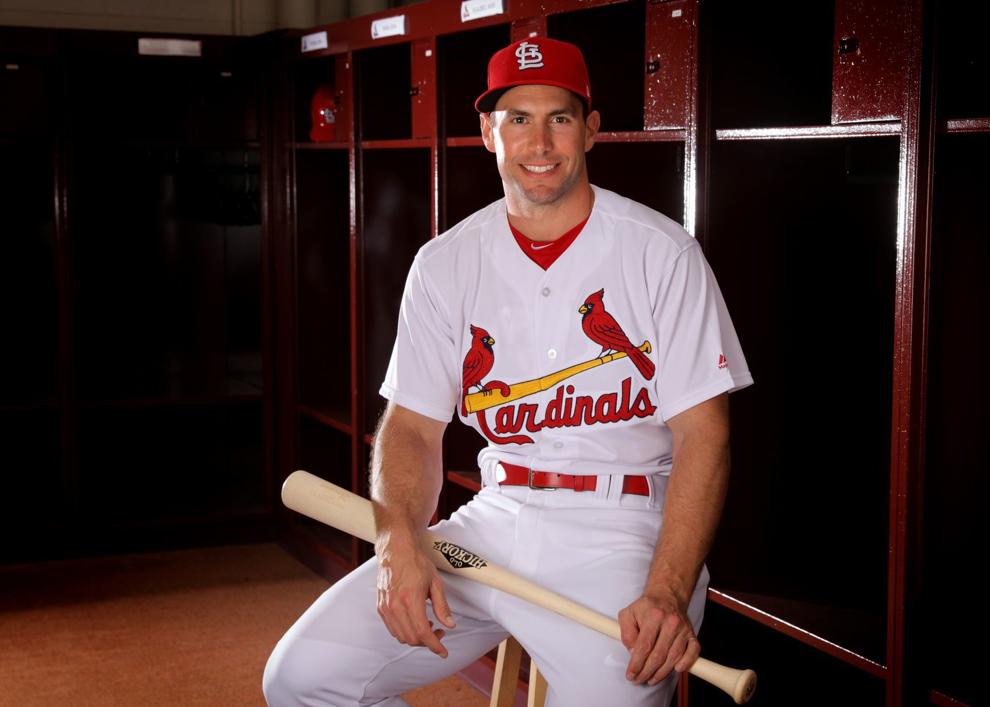 Stubby Clapp, first base coach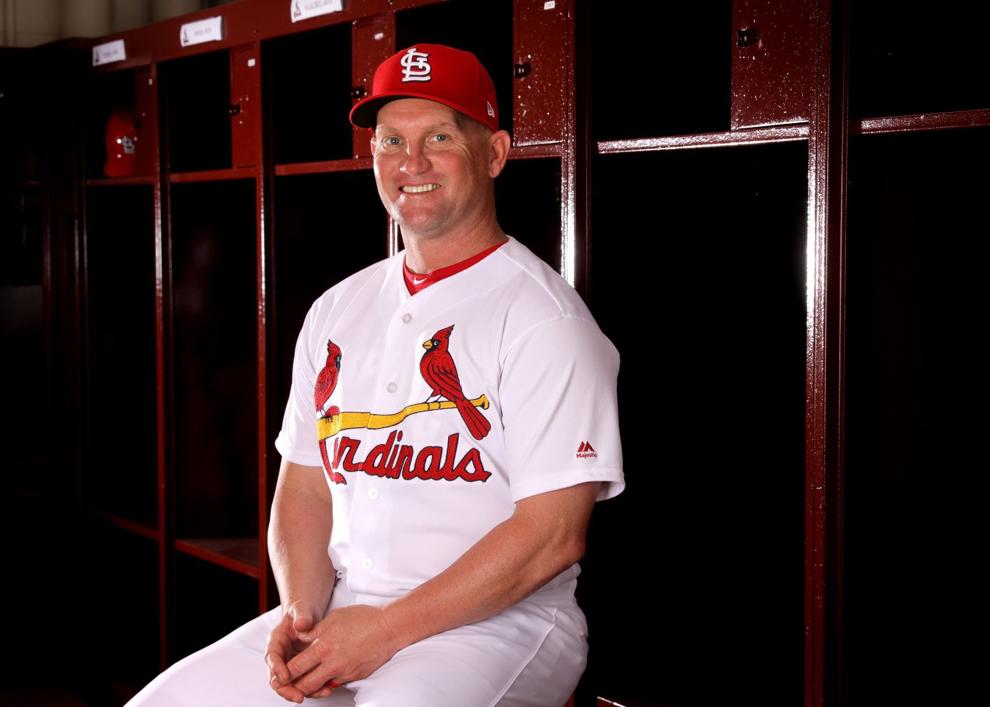 Paul DeJong, shortstop
Matt Carpenter, infielder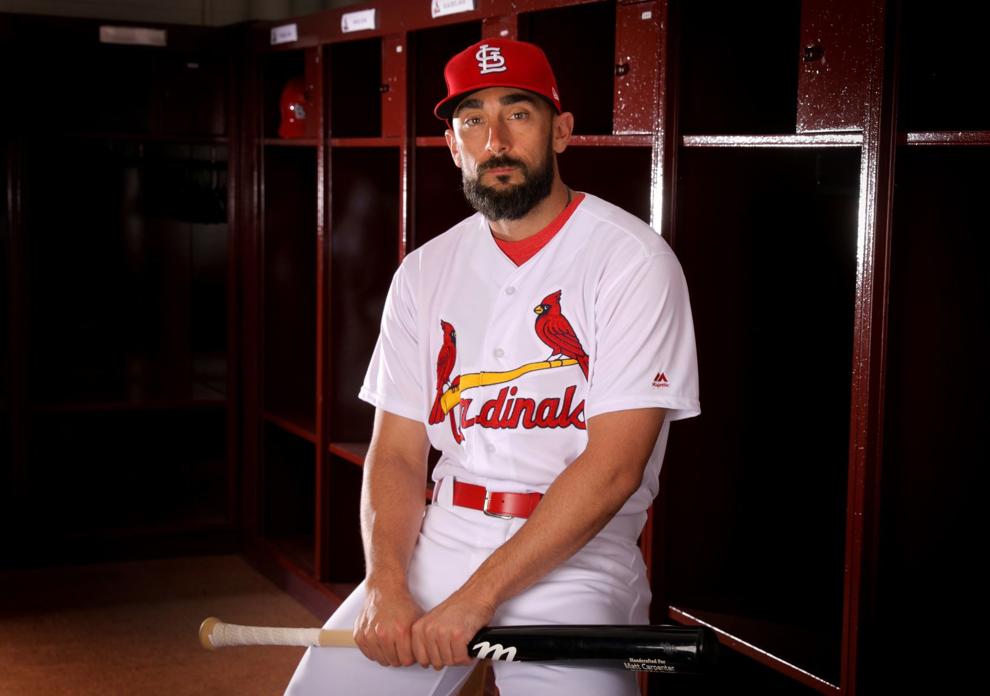 Tommy Edman, infielder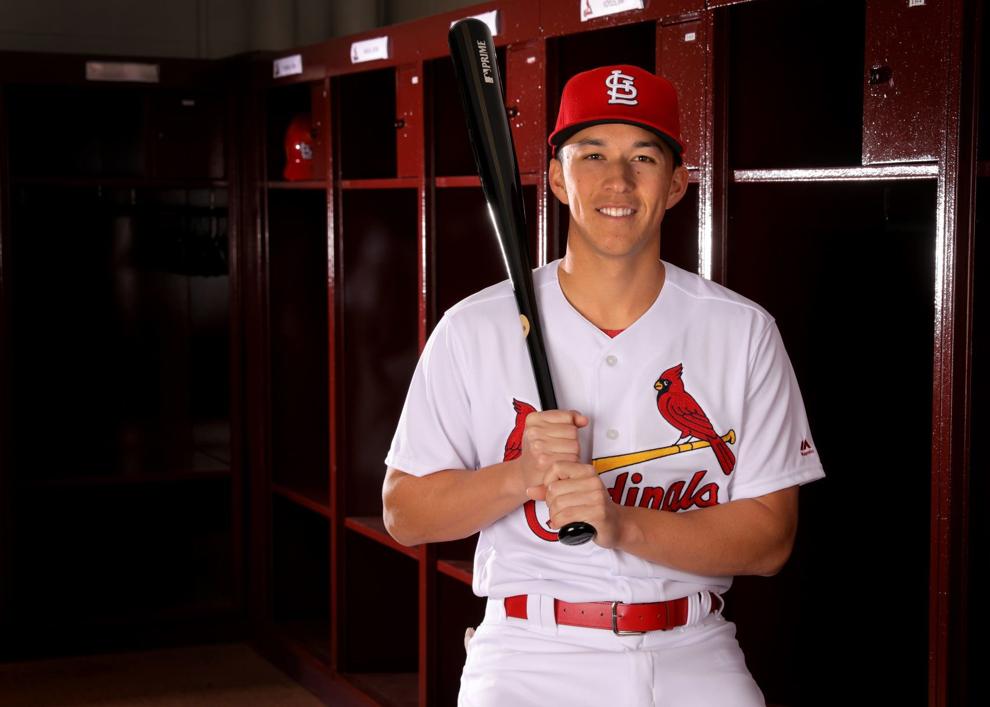 Seth Elledge, pitcher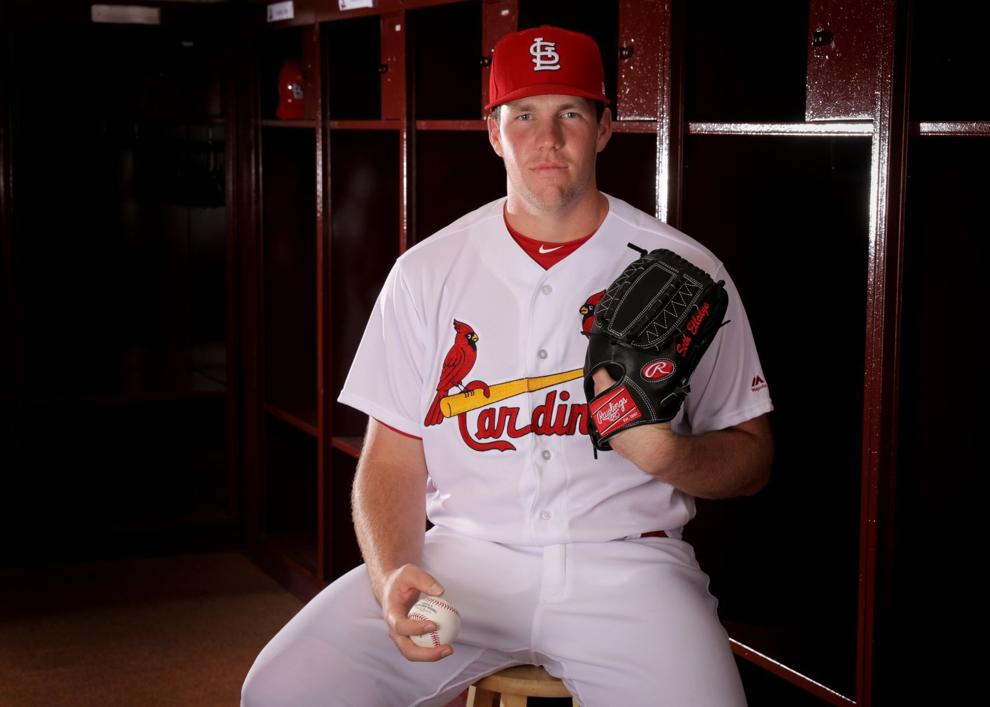 Adam Wainwright, pitcher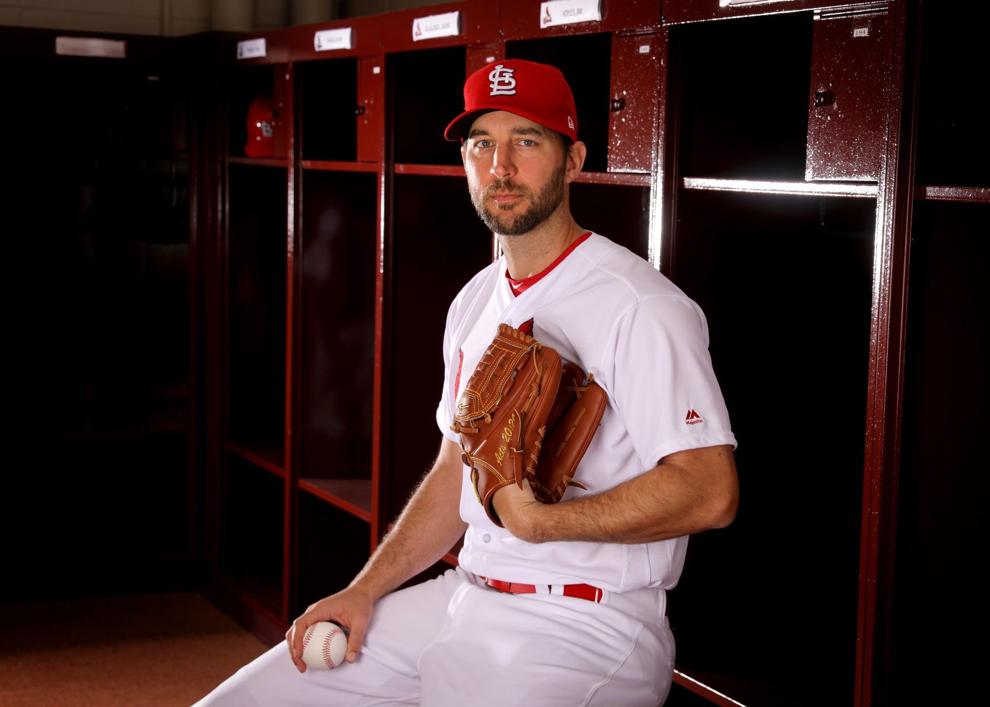 Adam Wainwright, pitcher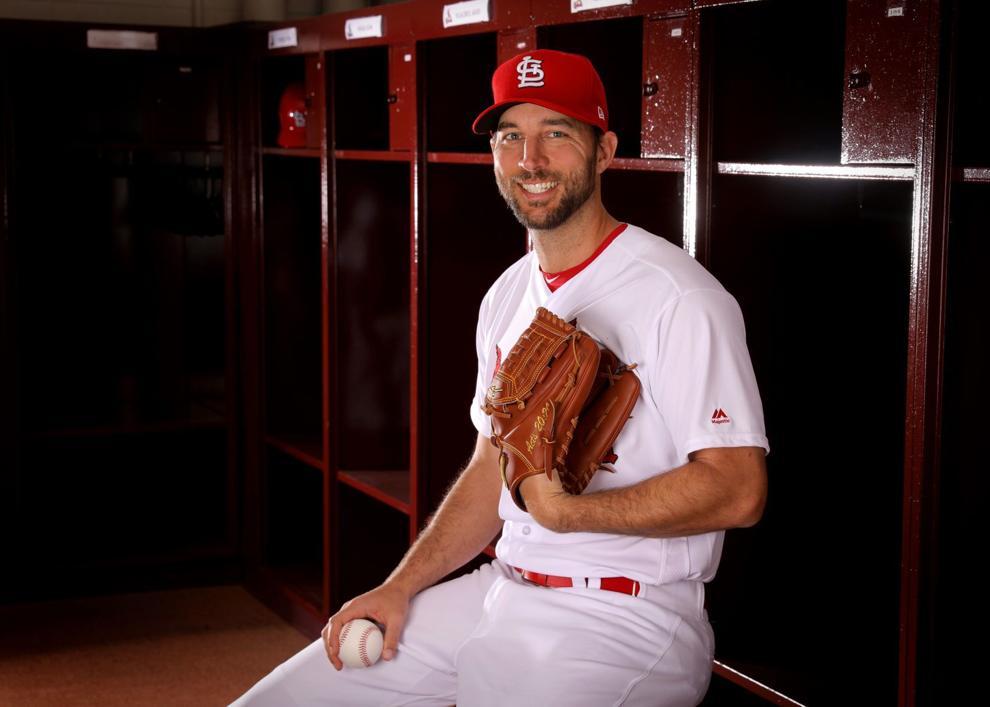 Dylan Carlson, outfielder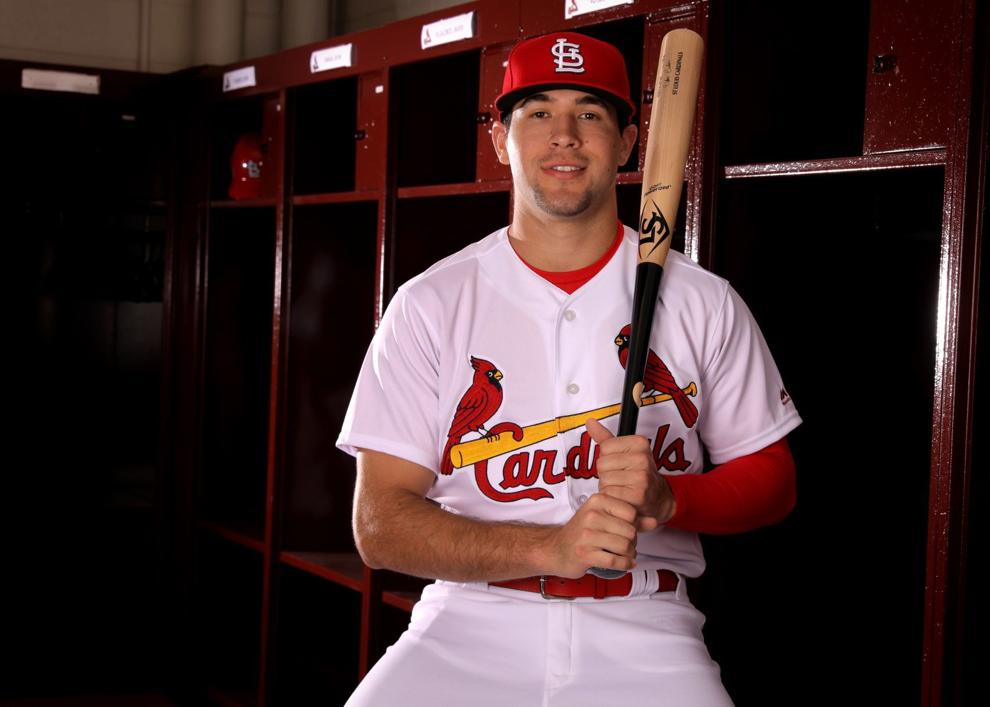 Jamie Pogue, bullpen catcher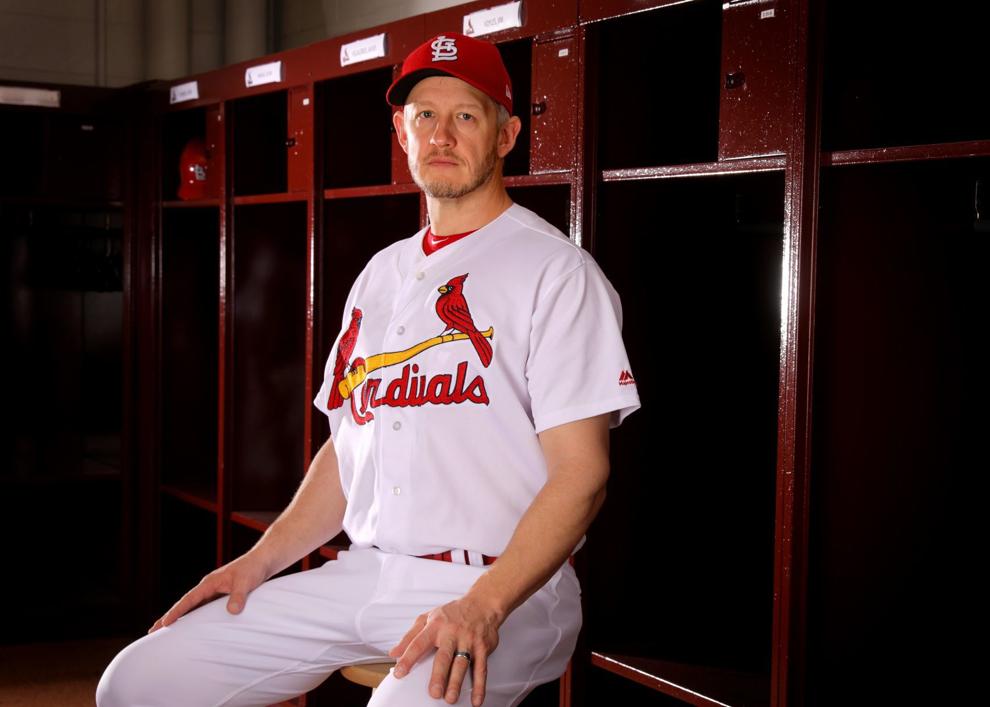 Jack Flaherty, starting pitcher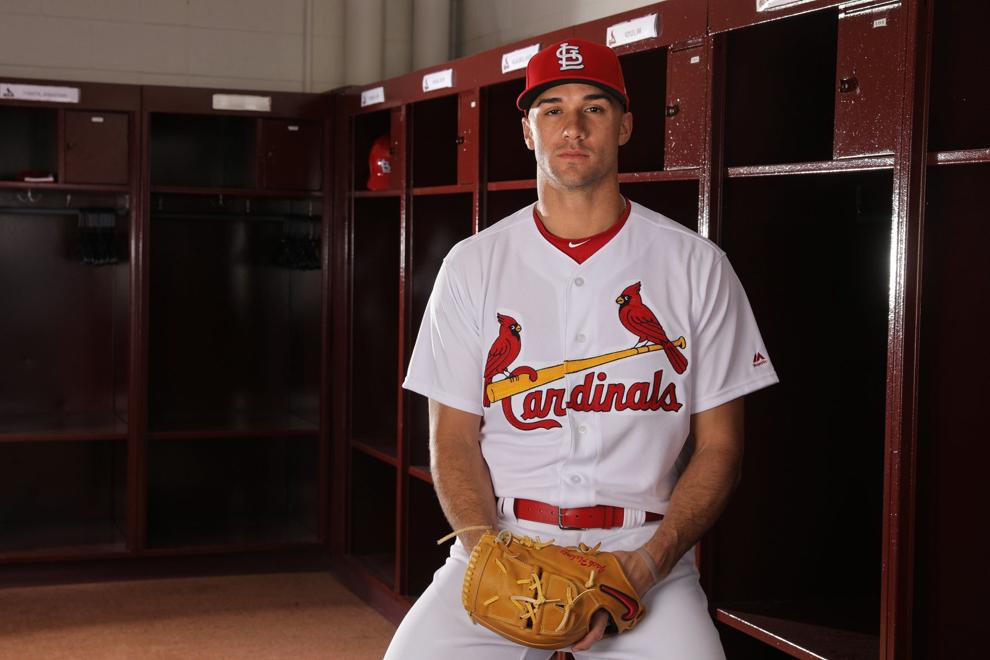 Giovanny Gallegos, relief pitcher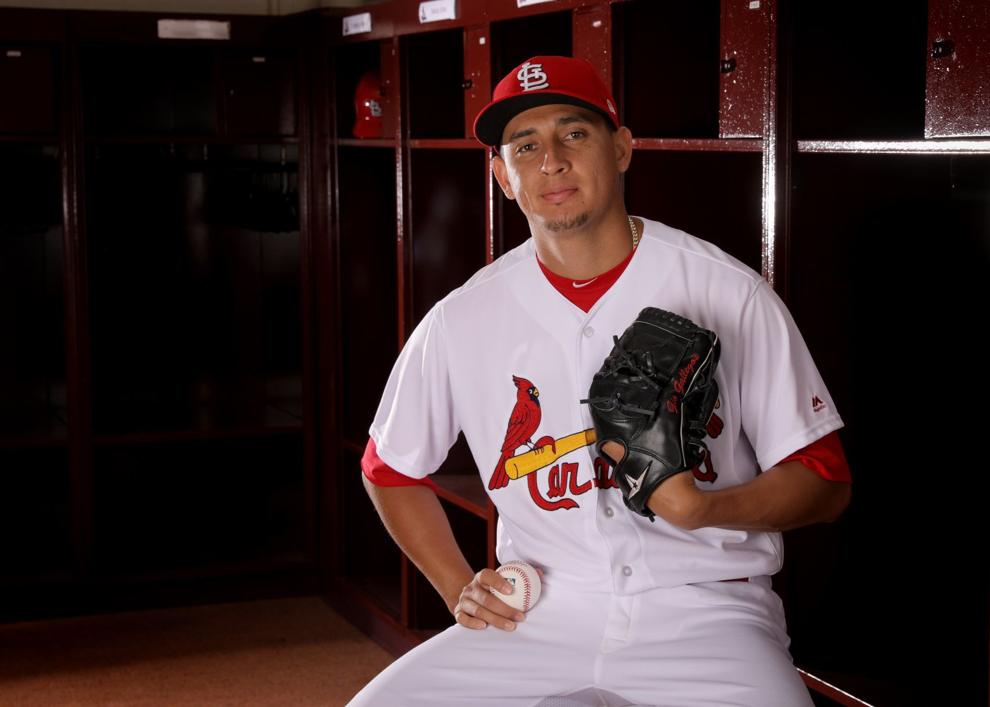 Jeremy Martinez, catcher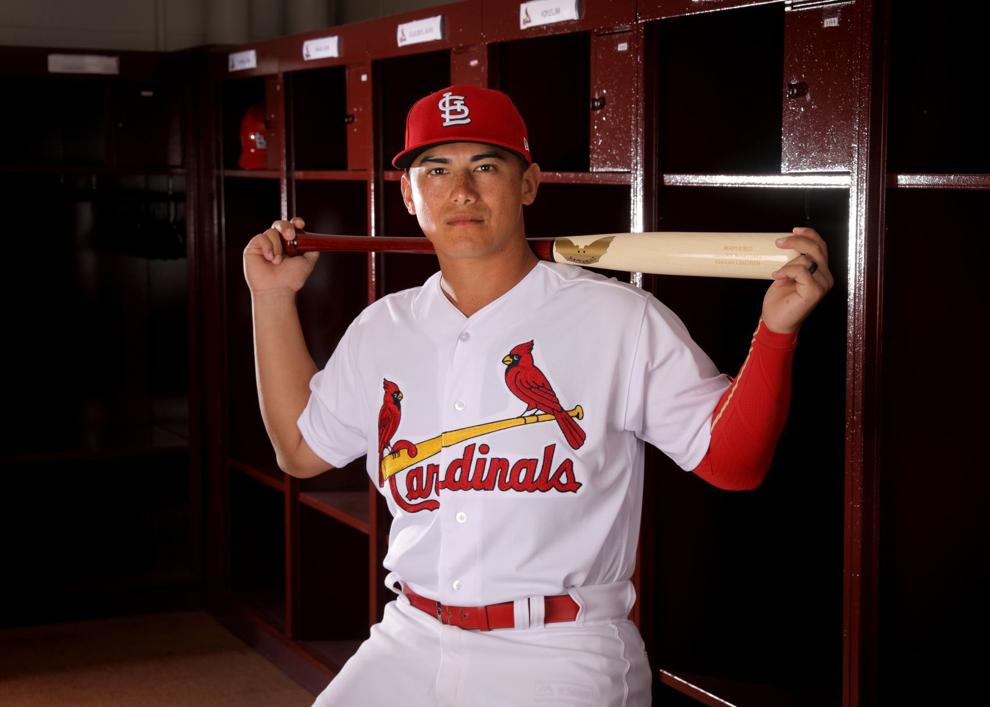 Jeremy Martinez, catcher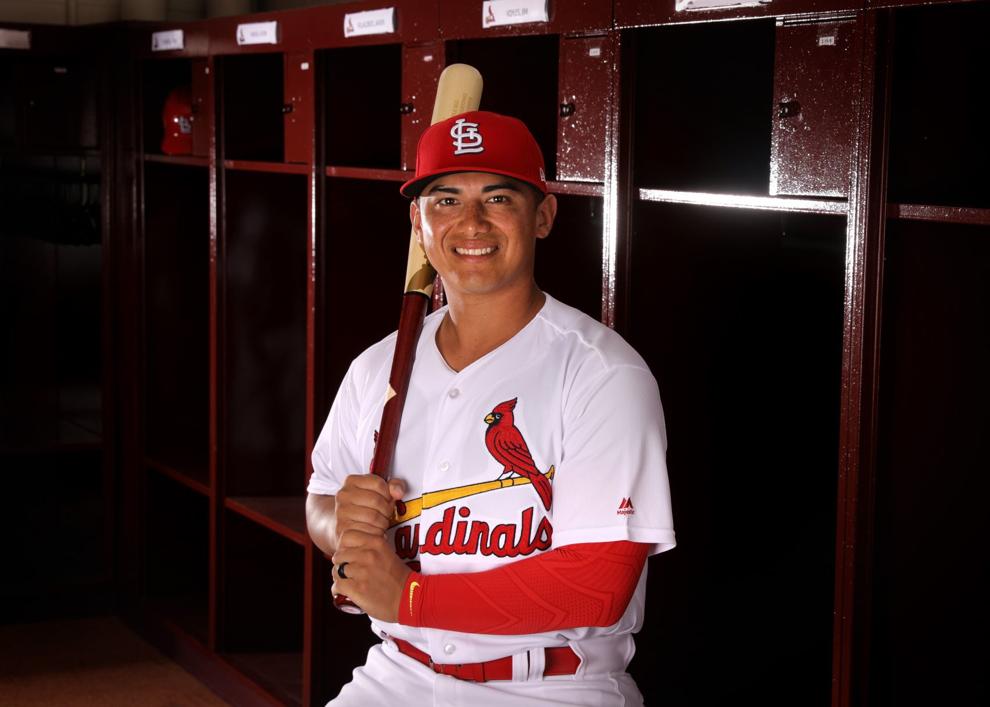 Joe Hudson, catcher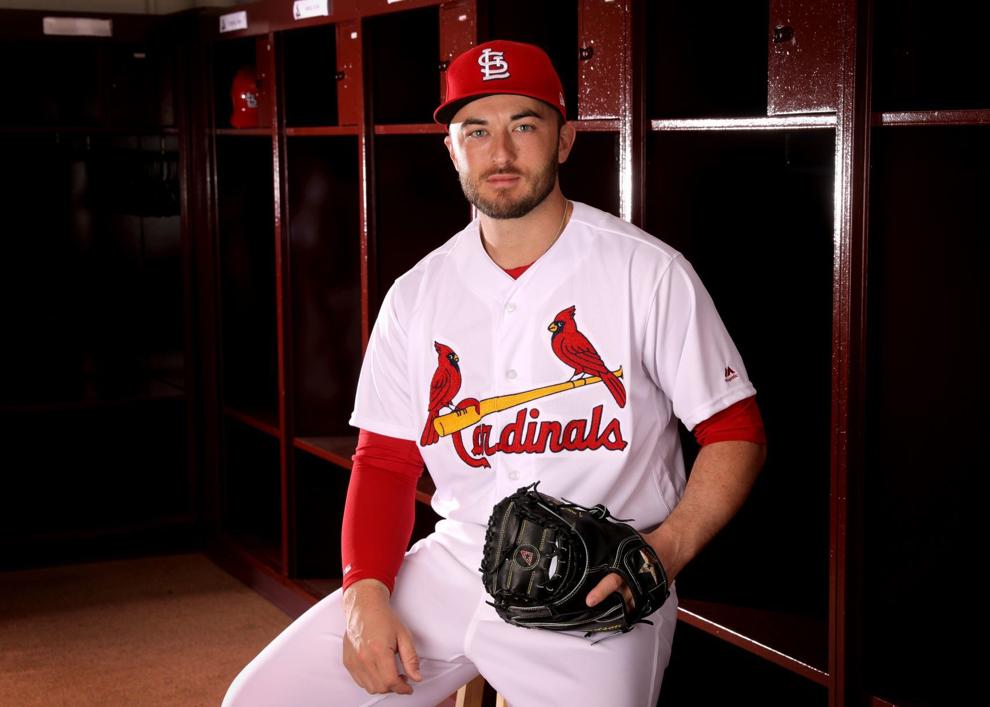 Luke Gregerson, relief pitcher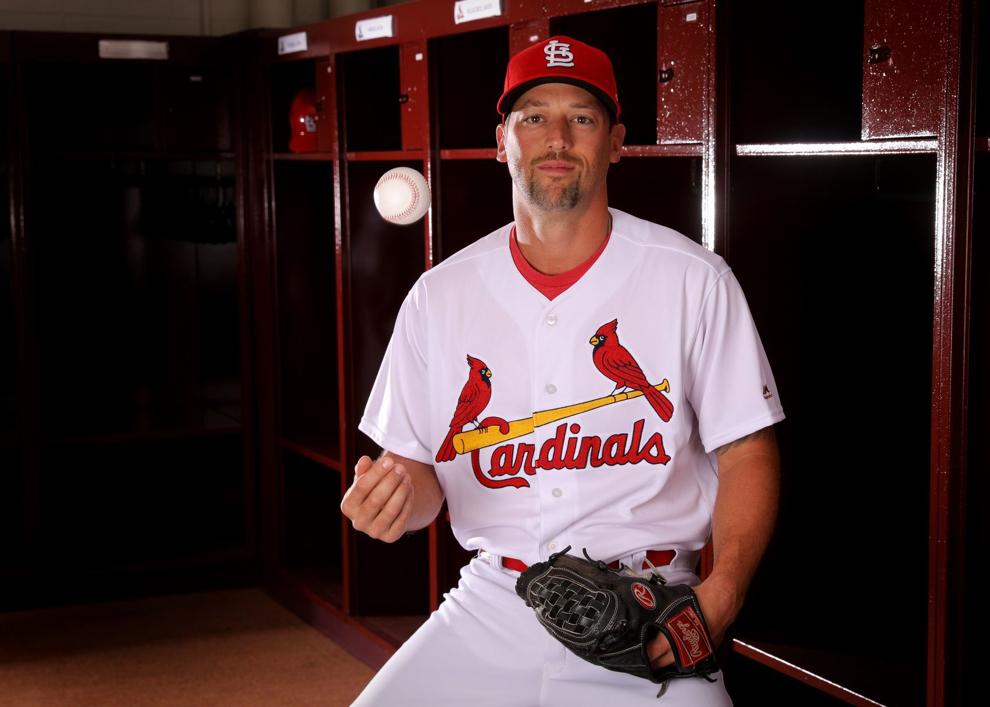 Tyler O'Neill, outfielder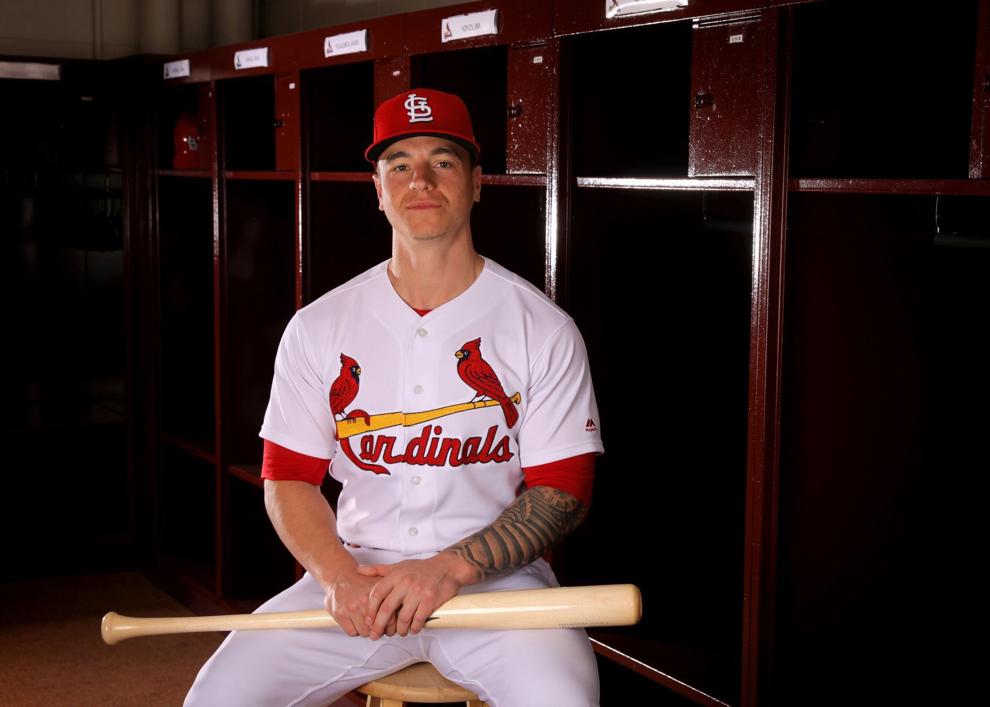 Tyler O'Neill, outfielder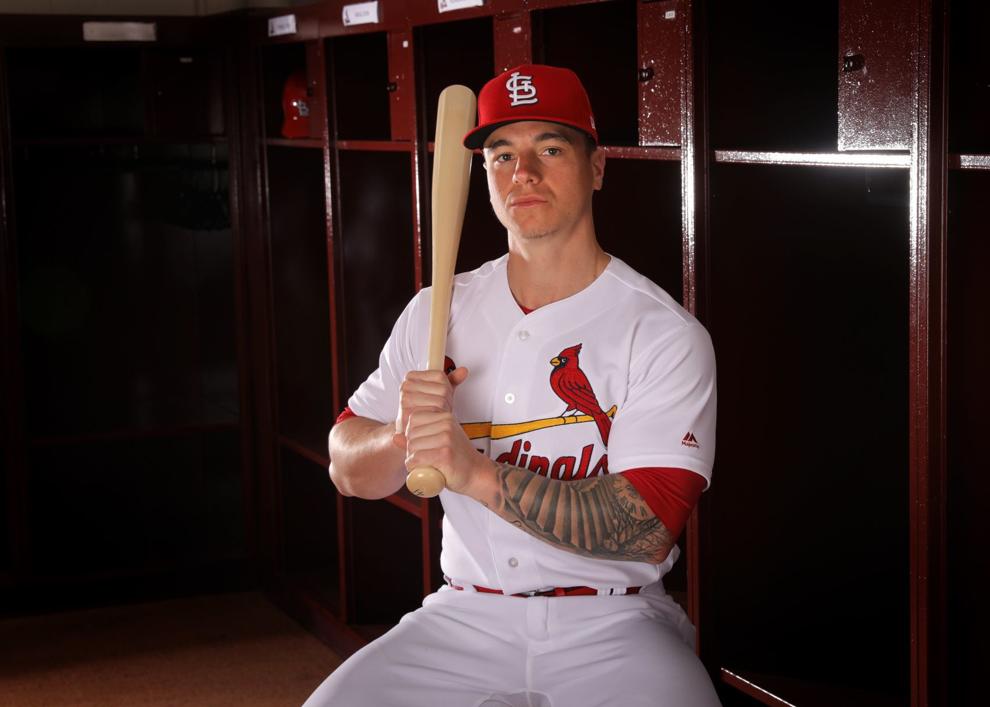 John Gant, pitcher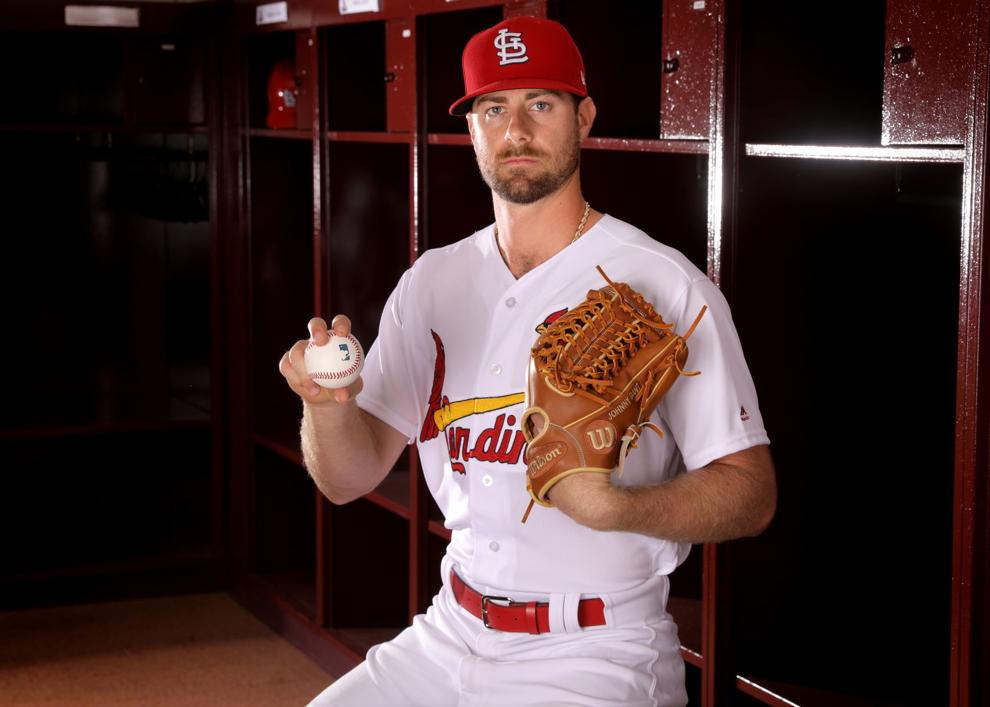 Chris Beck, pitcher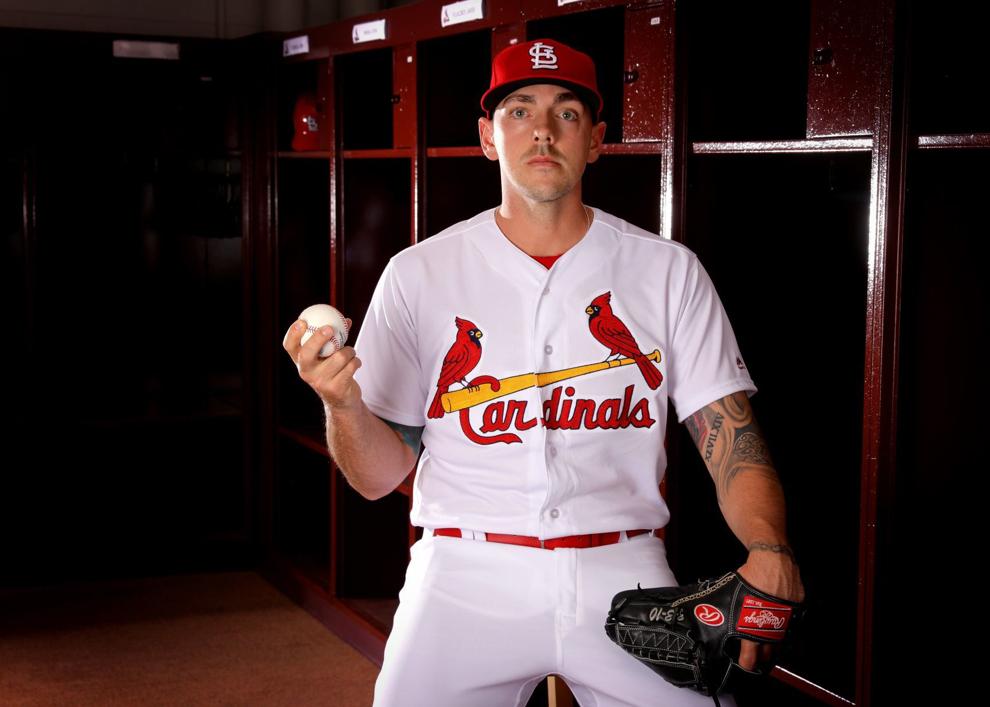 Marcell Ozuna, left fielder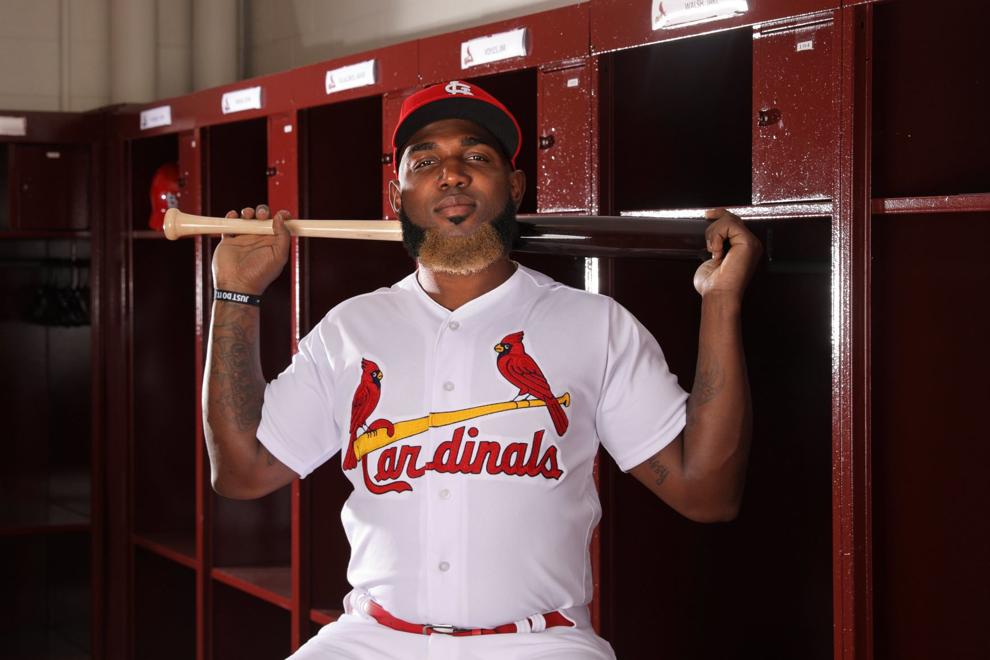 Miles Mikolas, starting pitcher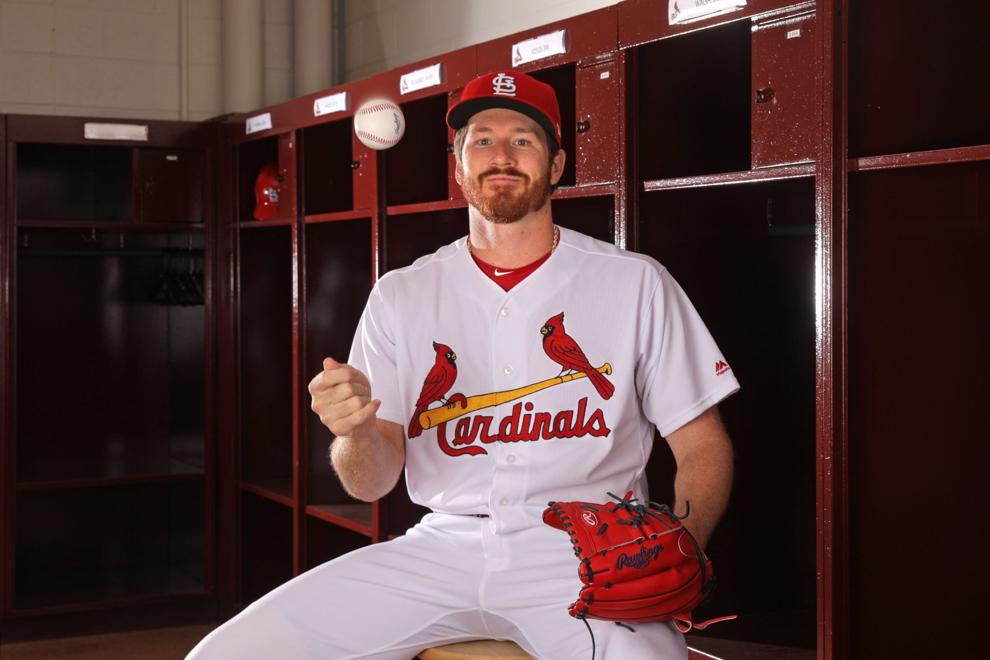 Jordan Hicks, relief pitcher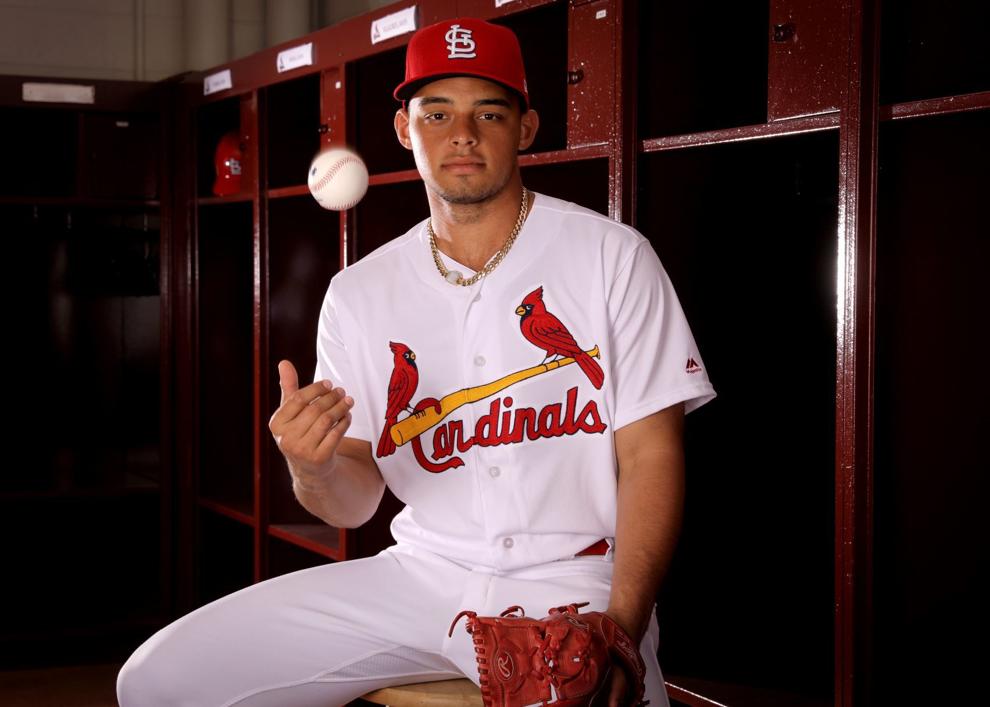 Jordan Hicks, relief pitcher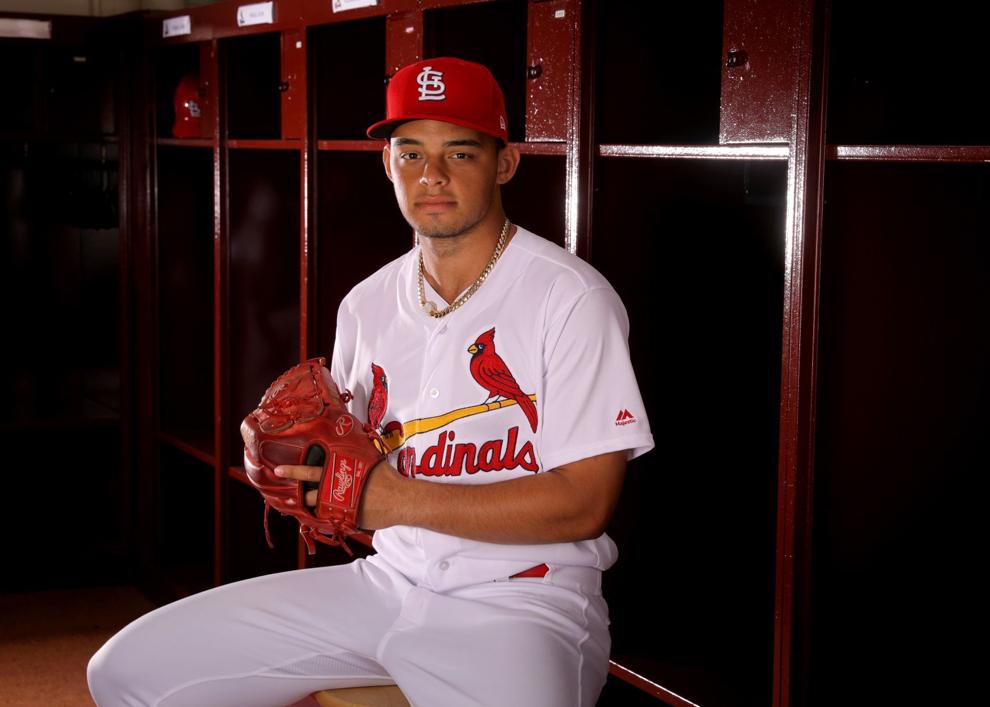 Mike Hauschild, pitcher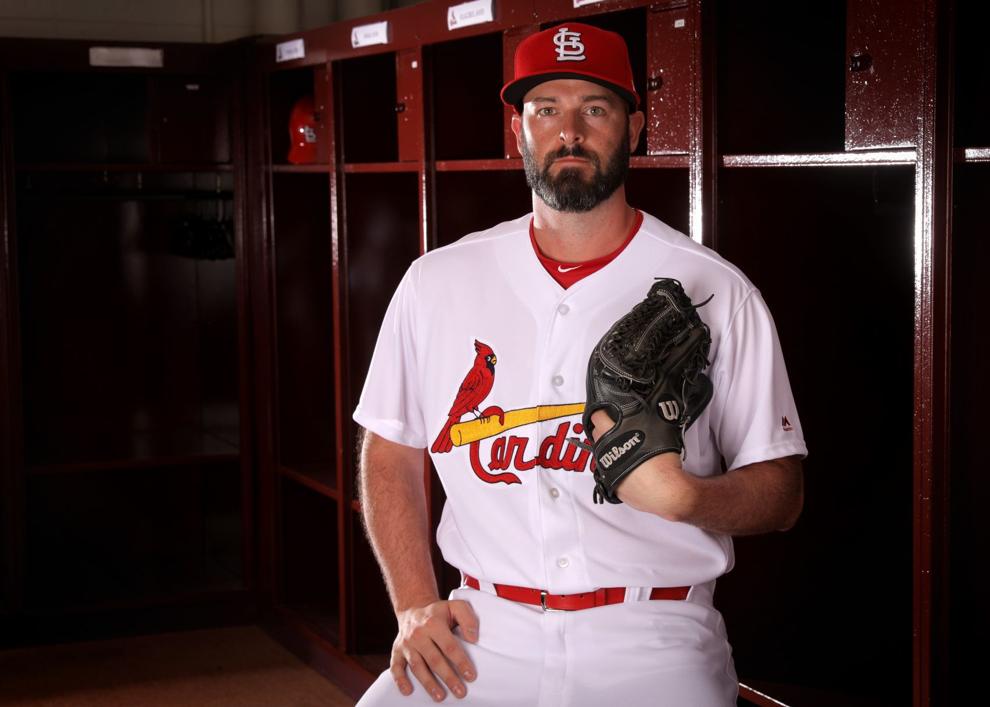 Andrew Knizner, catcher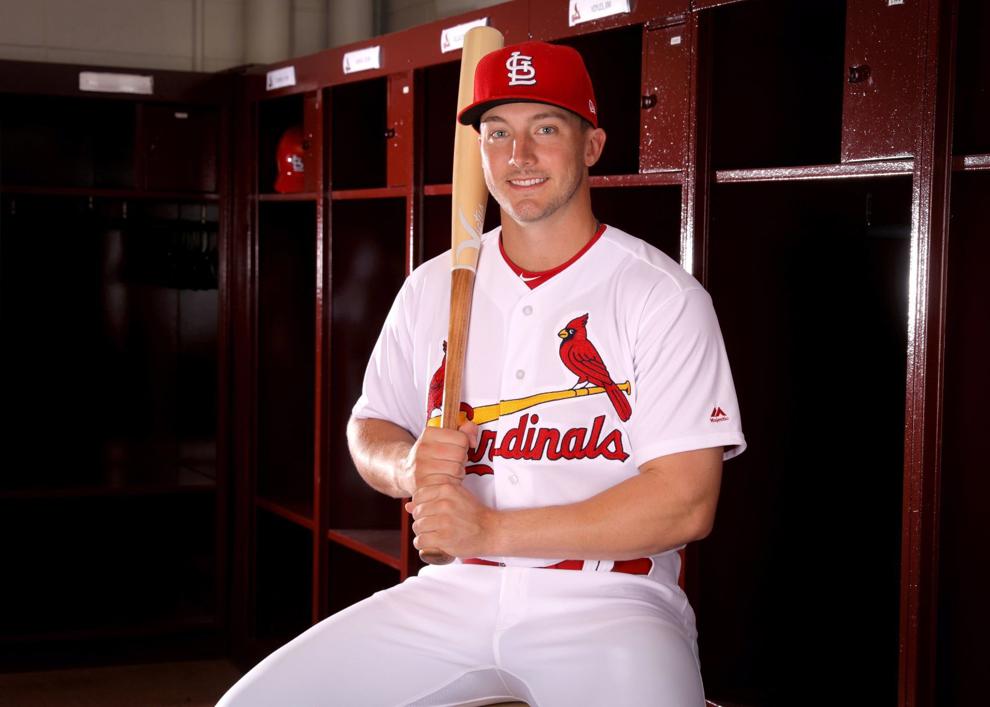 Connor Jones, pitcher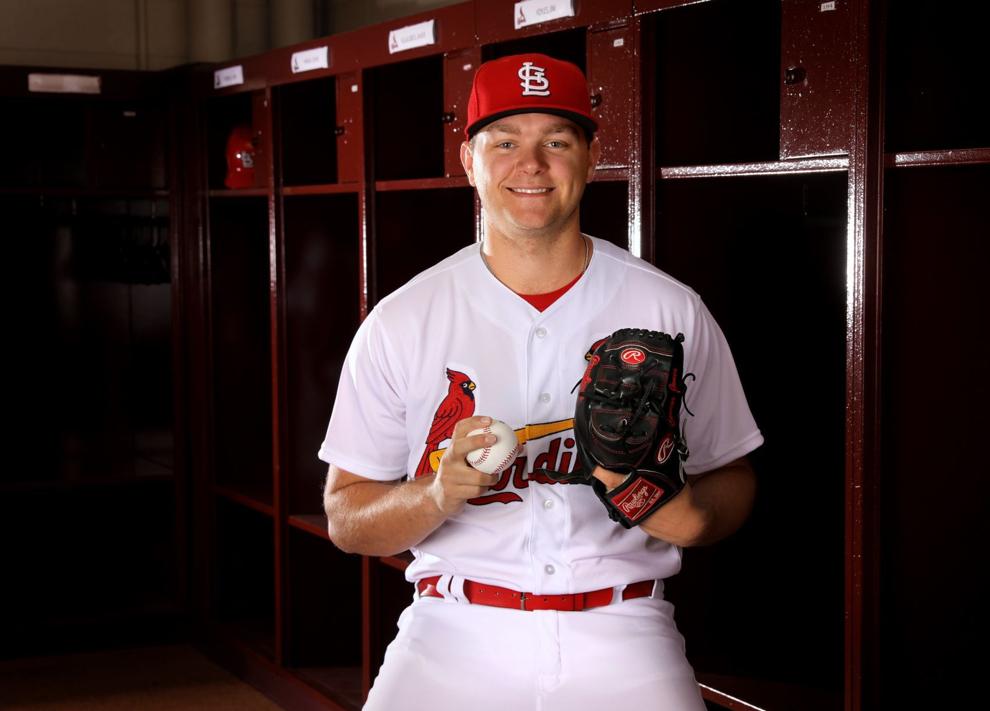 Mark Budaska, assistant hitting coach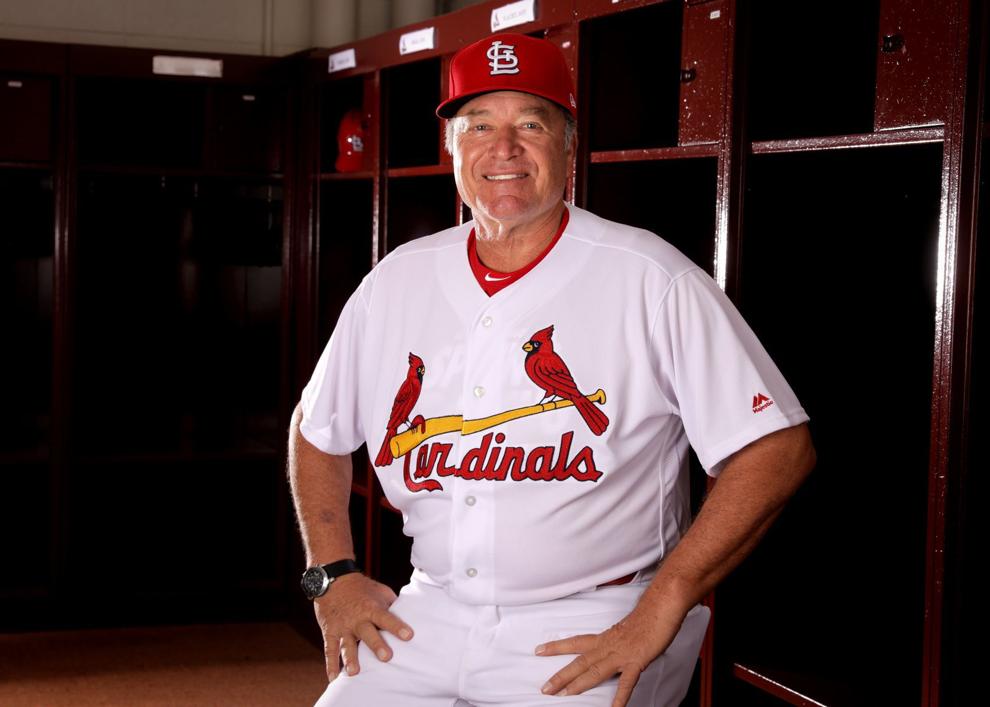 Chasen Shreve, relief pitcher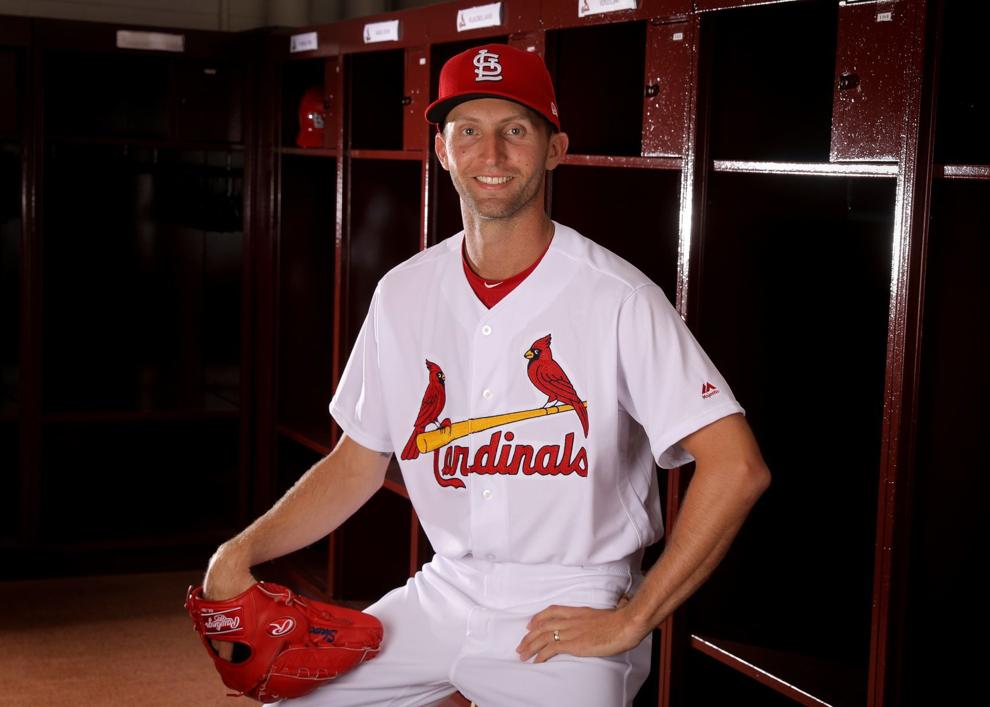 Francisco Pena, catcher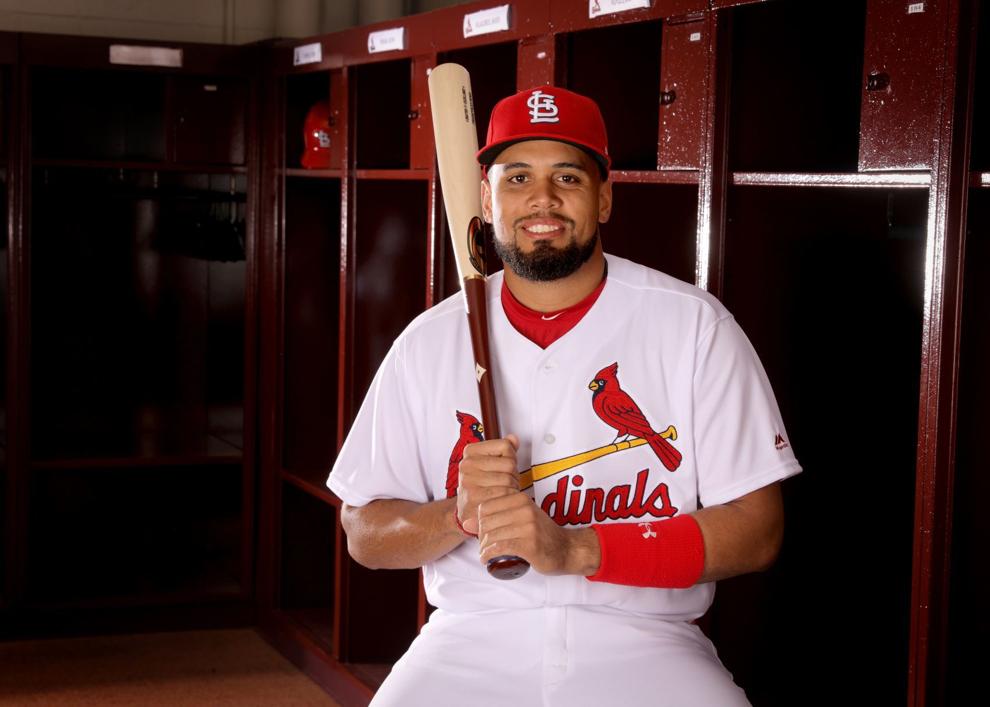 Drew Robinson, infielder-outfielder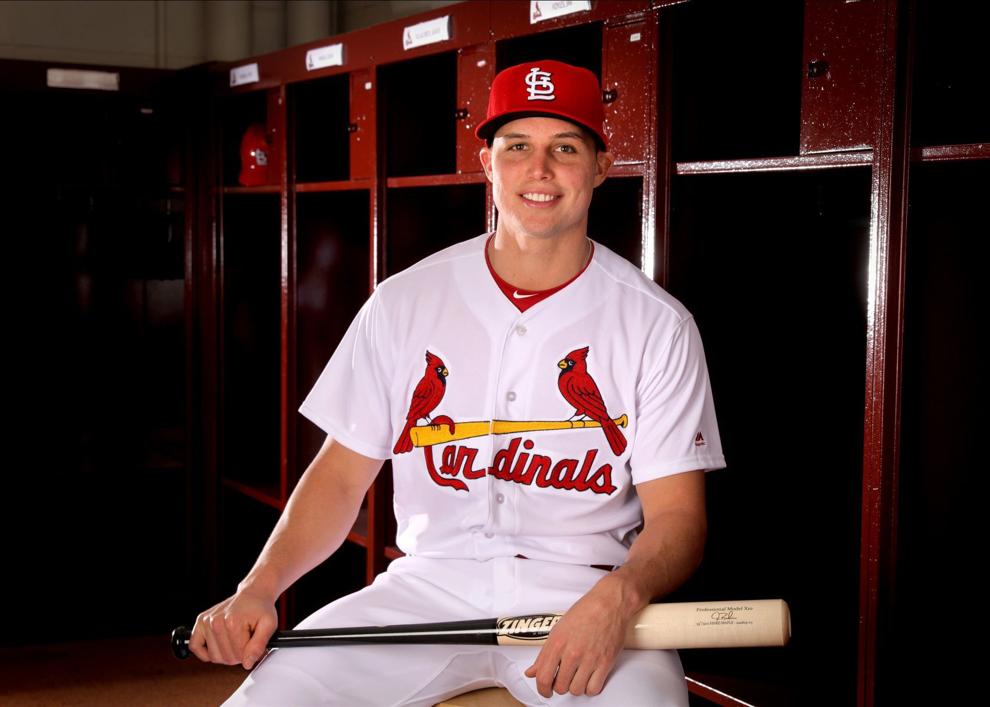 Tommy Layne, pitcher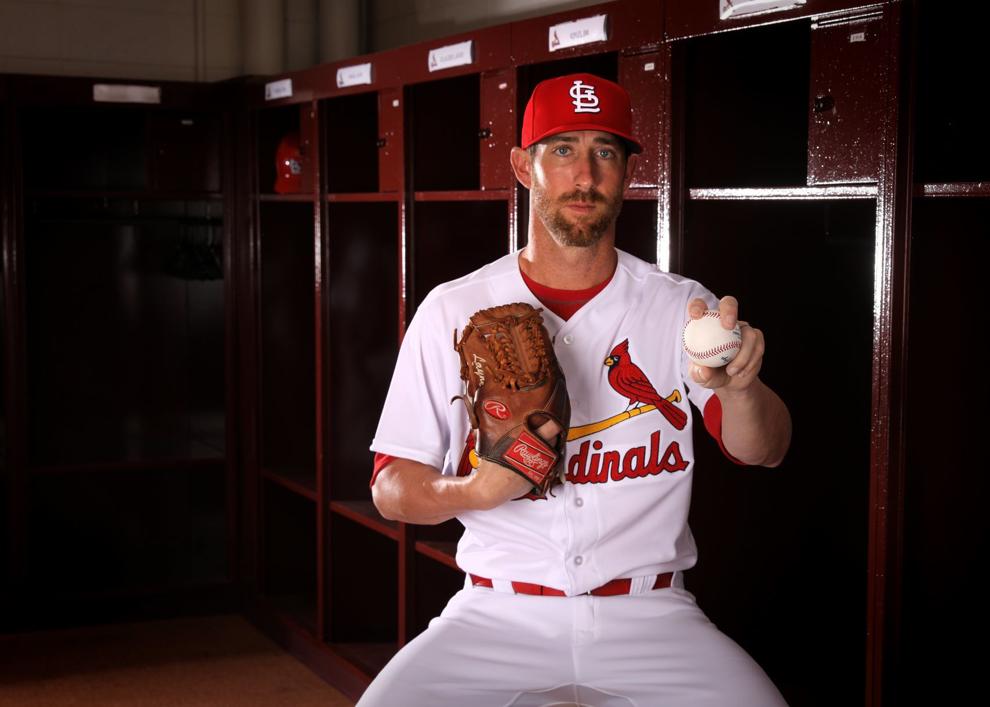 Evan Kruczynski, pitcher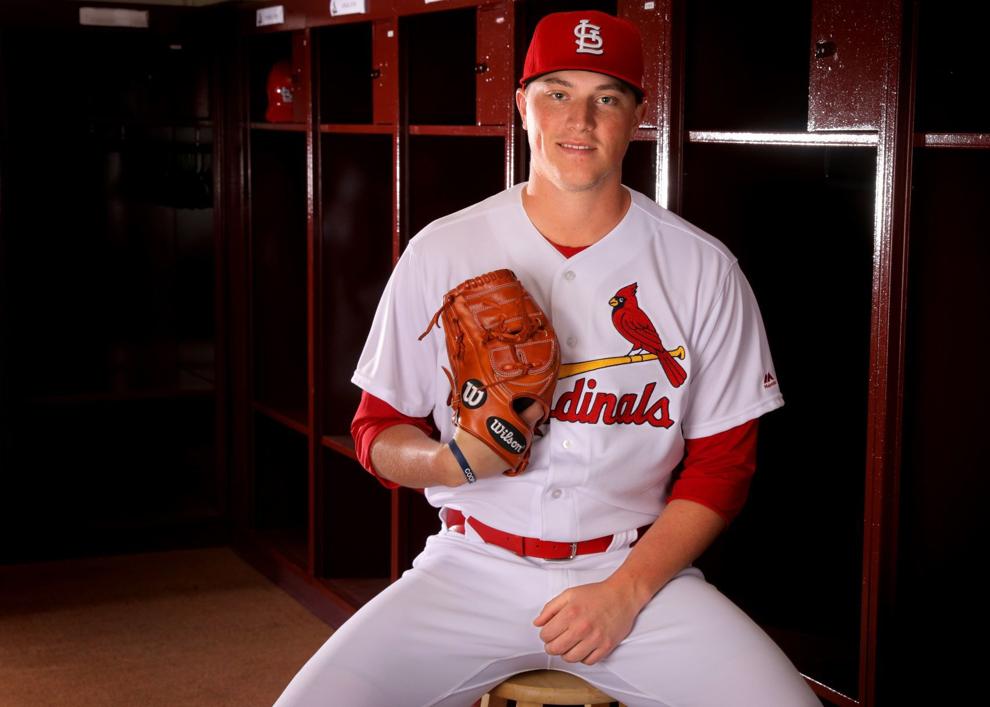 Dakota Hudson, pitcher
Austin Gomber, pitcher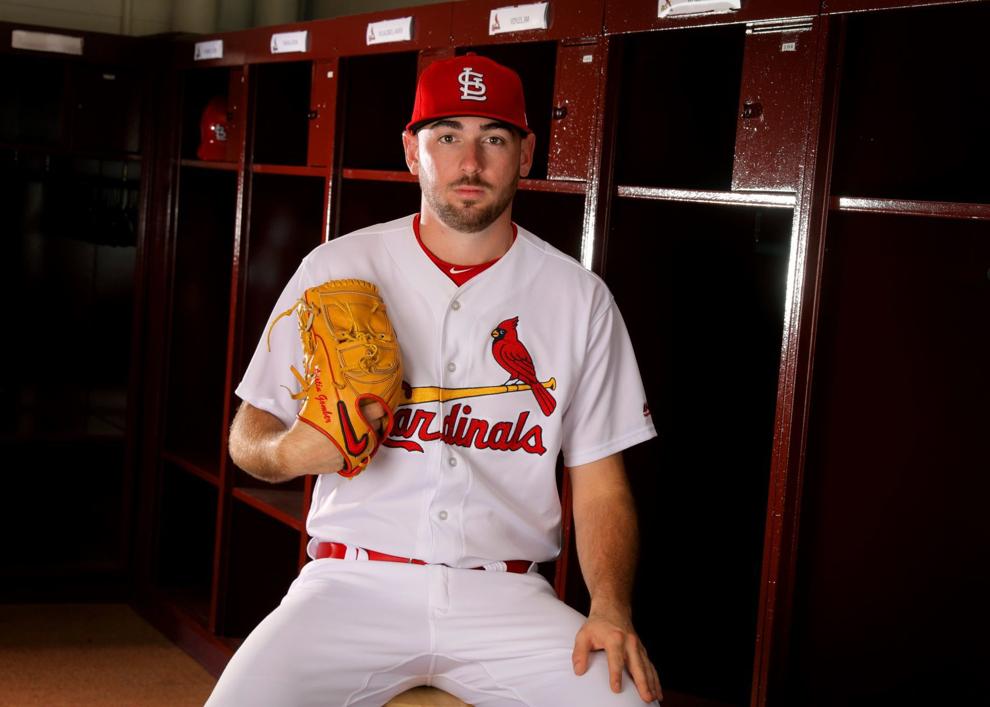 Ryan Helsley, pitcher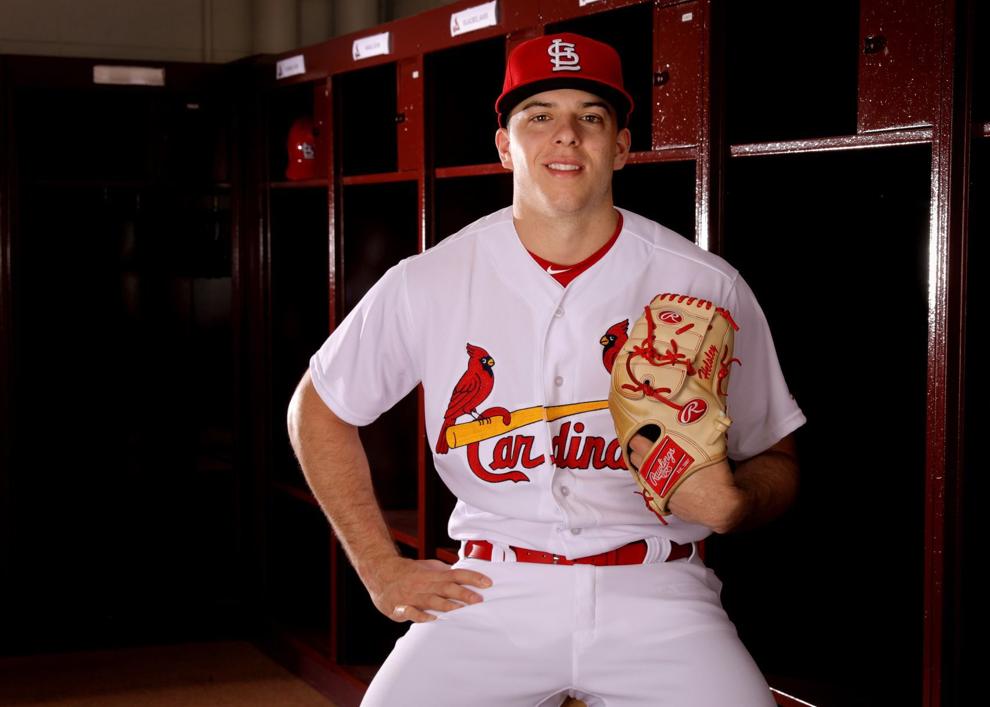 Justin Williams, outfielder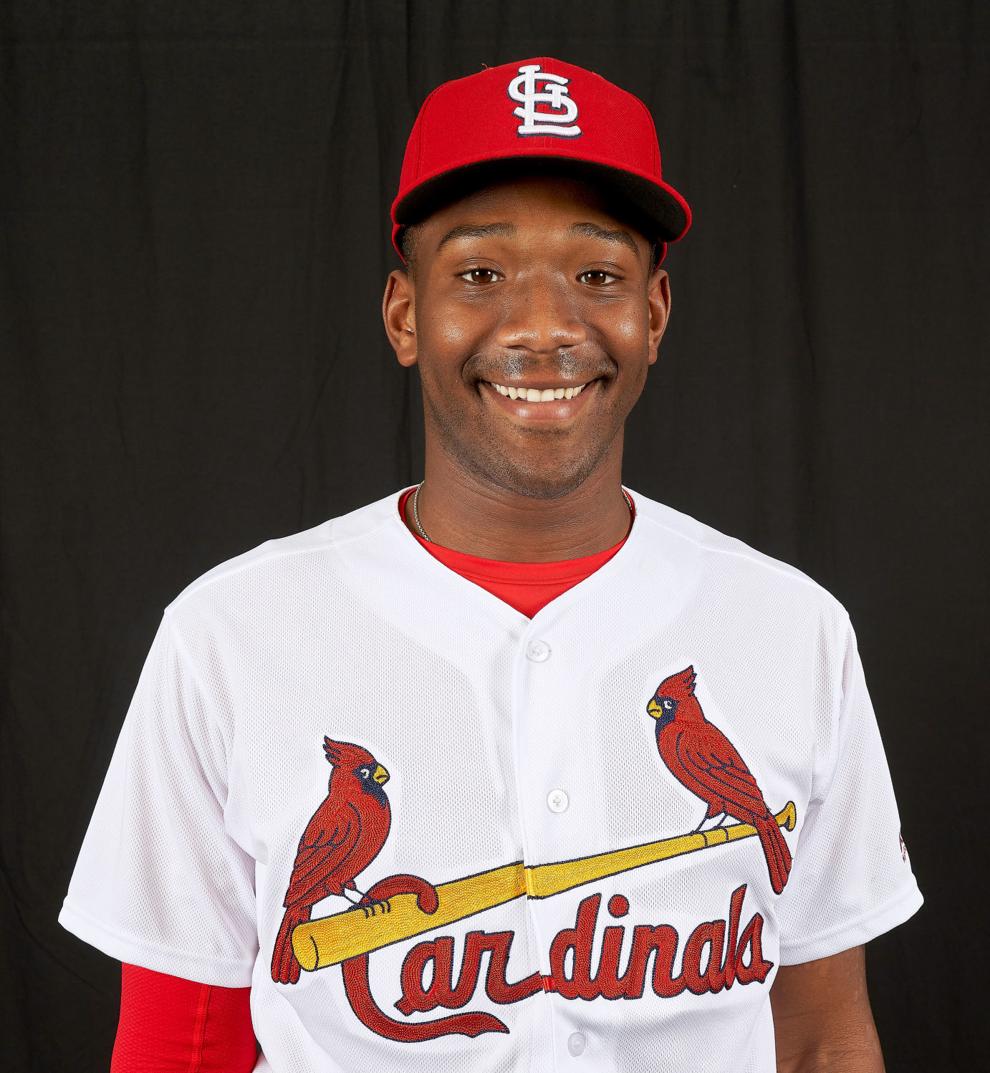 Michael Wacha, starting pitcher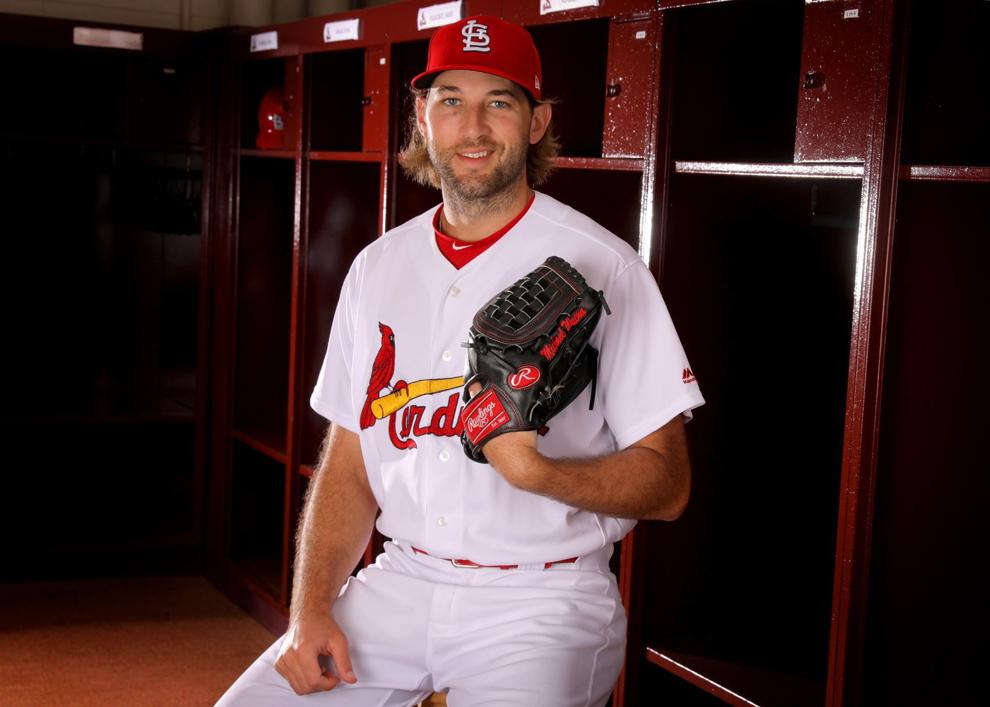 Ron 'Pop' Warner, third base coach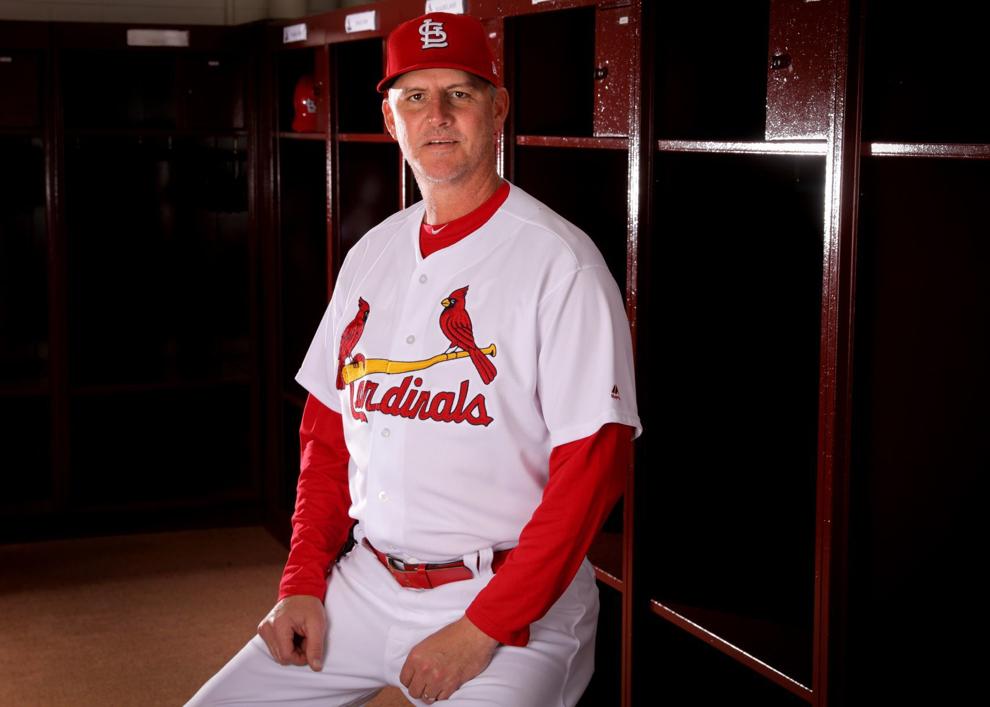 Tyler Webb, relief pitcher
Jake Woodford, pitcher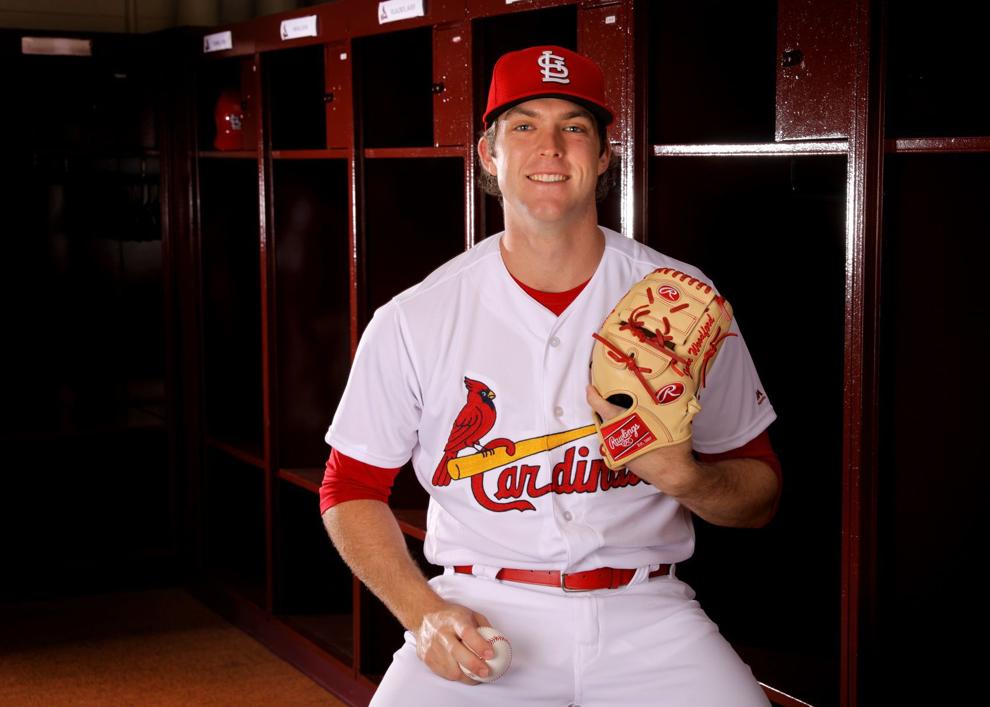 Dennis Ortega, catcher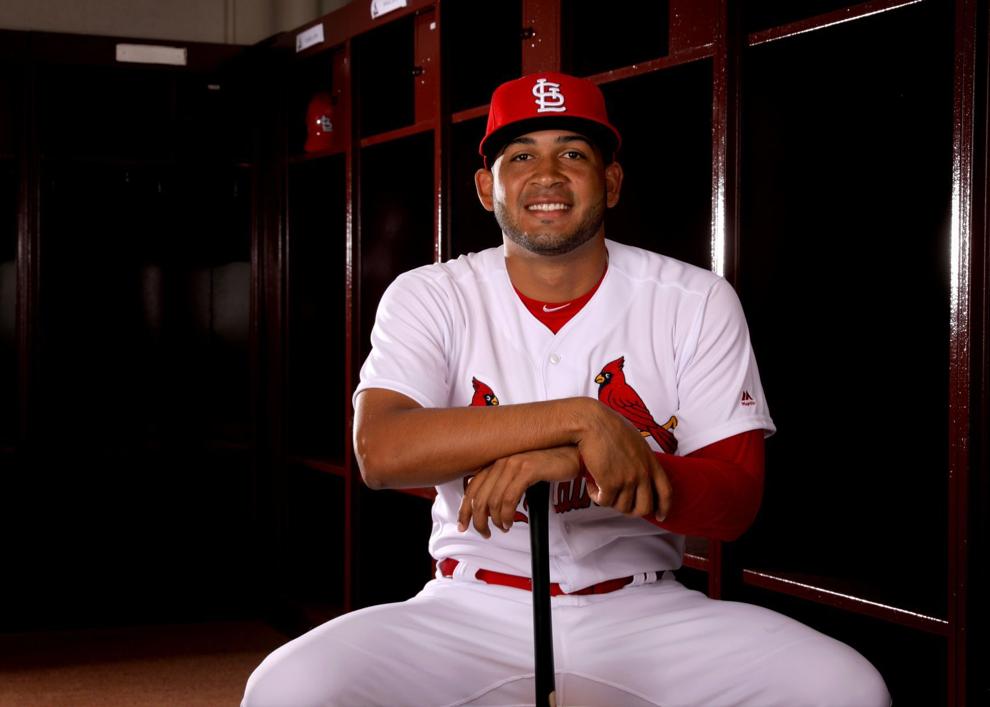 Lane Thomas, outfielder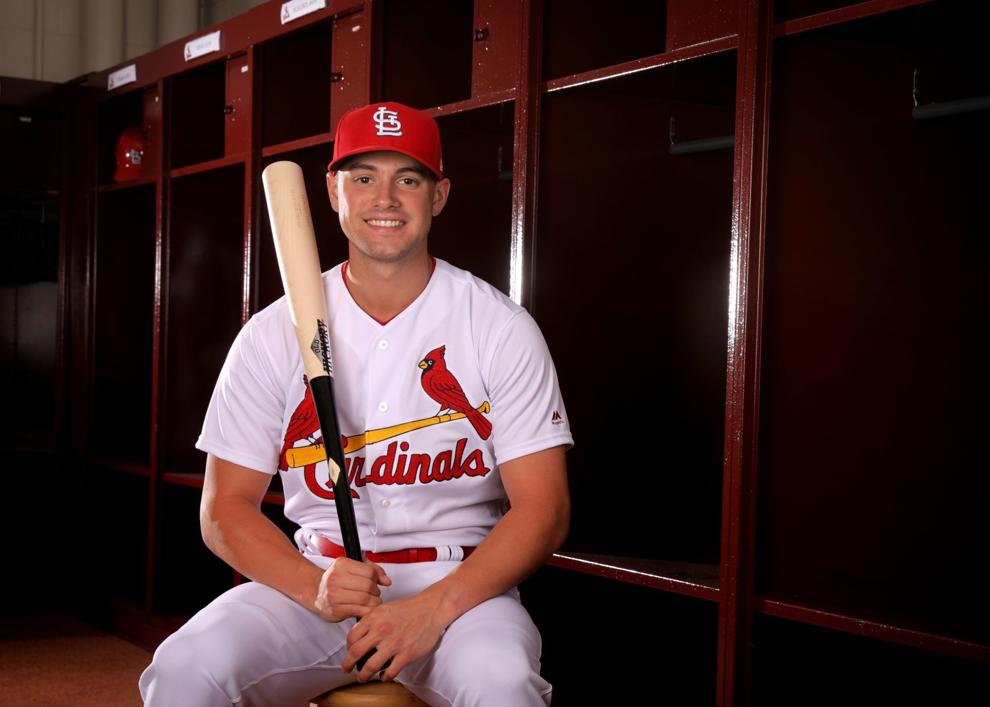 Kleininger Teran, bullpen catcher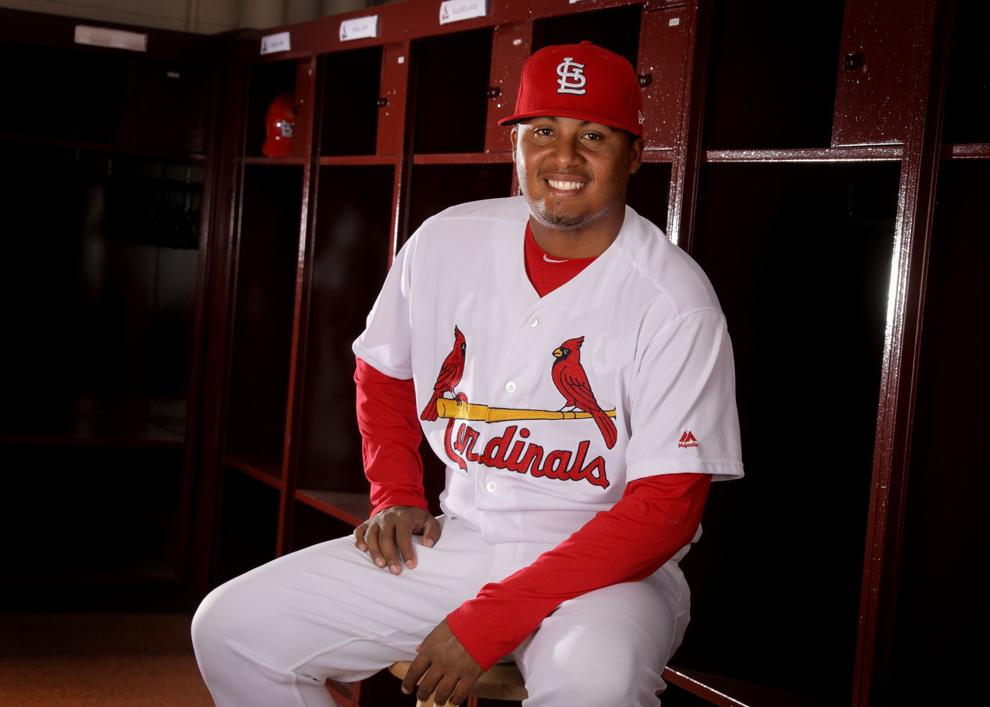 Max Schrock, infielder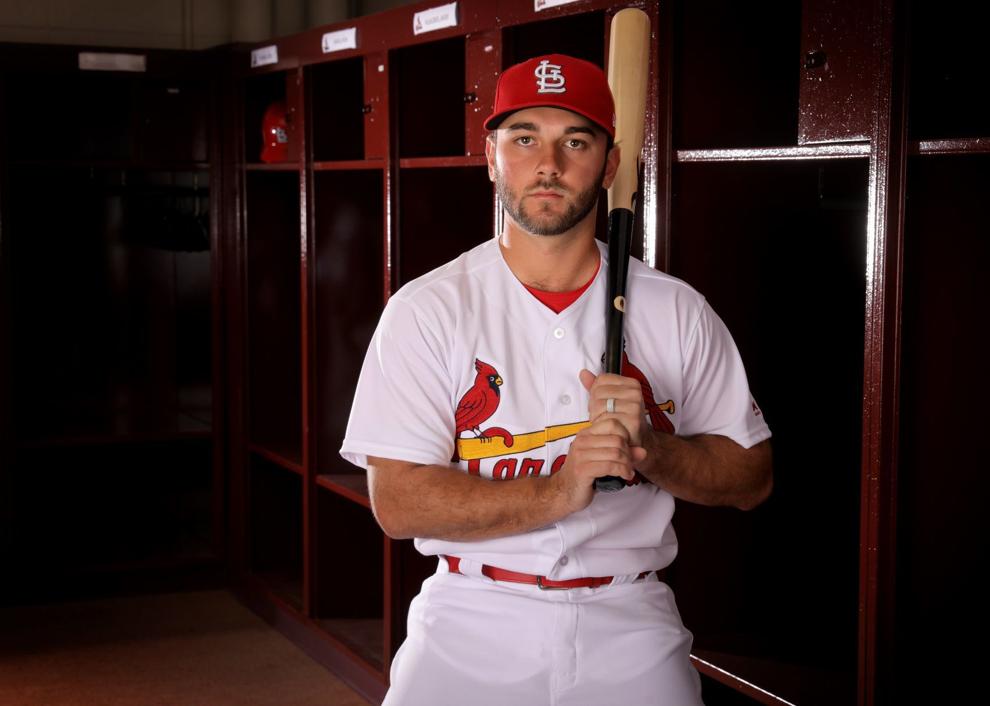 Rangel Ravelo, infielder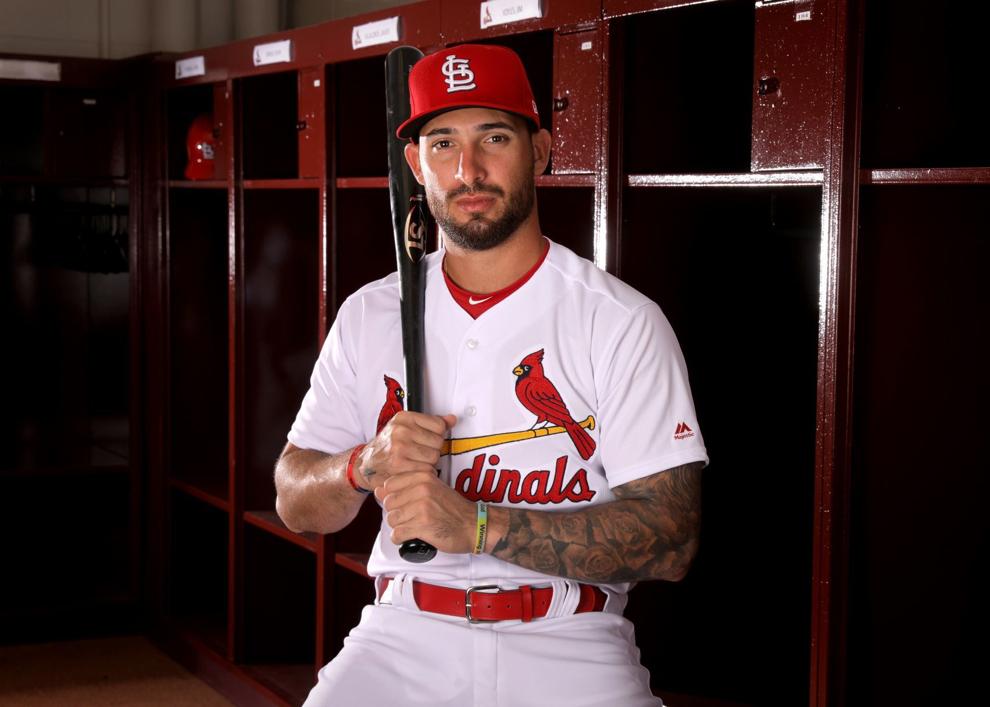 Yadier Molina, catcher