JUPITER, Fla. • The math might seem to mitigate against both Jose Martinez and Jedd Gyorko being on the Cardinals' bench at the start of the season, especially if the roster math says 13 pitchers and four extra men on a 25-man roster.
But president of baseball operations John Mozeliak said, "It's doable, especially because of the versatility of both. There's no doubt we're mostly righthanded (both are righthanded batters). But, left or right, production matters."
For much of the 2018 season, both were regular — and productive — players. Martinez was at first base and Gyorko was at third late in the season when Matt Carpenter moved to first and Martinez to the outfield.
Martinez had a club-high .305 batting average and was second in runs batted in at 83. Gyorko batted .262 with 11 homers and 47 RBIs in 351 at-bats and hit .309 against lefthanded pitching, with five of his 11 home runs against southpaws. He has 61 homers in his three seasons with the Cardinals and never has started the year with a regular spot but almost always winds up with one.
If the Cardinals kept 13 pitchers, not a certainty, one of the extra men will be a backup catcher and another possibly an outfield backup to Dexter Fowler. That would leave two spots, and the Cardinals made a point of advertising they were looking for a lefthanded-hitting man off the bench. They traded for one, acquiring Drew Robinson, an infielder-outfielder with Texas.
Tyler O'Neill would seem to rank as a spare outfield candidate and then there is Yairo Munoz, an infielder-outfielder who may have been the Cardinals' best bench player last season, hitting .276 with eight homers and driving in 42 runs in 293 at-bats. He, like O'Neill, Martinez and Gyorko, hits righthanded, and, like O'Neill and Robinson, he has options remaining.
Mirroring Mozeliak's words, Gyorko said, "I don't know why not," when the subject was broached of Gyorko and Martinez both being kept.
"It isn't like we haven't been on the same team before," Gyorko said.
"He can play the outfield and first and I can play anywhere on the infield. You want your best 25 out there. and I would say he and I obviously are part of that group. I don't see why we wouldn't be able to do it."
Martinez said, "We did it with (manager) Mike Matheny and we survived."
Martinez and Gyorko, both of whom are 30, could be considered the ninth and 10th regulars on the Cardinals' team. "Absolutely," said manager Mike Shildt. "That's a great way of looking at it.
"Jedd's been an everyday player (with San Diego) and obviously capable and successful. And you've got Jose Martinez, who's similar. He's been an everyday player and produced at a high level offensively.
"I would think so," said Shildt when he was asked if both could be on his club.
"Jedd's going to have versatility and he's done it in his career. That box is checked. We don't have to go into spring training trying to figure whether or not Jedd can be versatile."
Martinez could play both left and right fields, Shildt said, and his pinch-hitting average of .408 ranks second only to former Kansas City player Kevin Seitzer (.411) for highest among players who have had 50 pinch-hitting appearances.
Shildt said he thought Martinez had played more than passably in right field last year, after moving from first base, where he struggled.
"I don't think he got enough credit externally for the job he did for us defensively, but internally, we appreciated it," Shildt said.
Gyorko, who made 71 of his 89 starts at third base last year, said he was prepared for virtually everything this spring.
"I knew last year that mostly all my reps would be at third, so I could really concentrate on third, whereas this year I'm probably going to be moving around a lot," said Gyorko. "One day, I'll do work at third and maybe the next day at short and the next day at second."
Shildt said Gyorko understands his situation, what with the trade for Paul Goldschmidt to play first base.
"We had a great conversation just after Goldy (was acquired)," Shildt said. "Jedd's a super smart guy. He understands the game. He looked at it from a different perspective, including mine, which he didn't have to.
"Unsolicited, he said, 'Look, I'll grab a glove and I'll get in the outfield. I can catch a fly ball.'
"There may be a time or so when we may get him out there."
Gyorko said he didn't really know if that would happen, but he does shag fly balls a lot in the outfield during batting practice. "I might as well try to catch it," he joked.
"But I'm just getting myself prepared to play every day. If I'm not playing that day, I'll get a cup of coffee and get ready to pinch hit."
Gyorko did not do well in that aspect of the game last season, going just two for 17 as a pinch hitter, although he is better for his career at .239 in 67 pinch at-bats.
In his six big-league seasons, Gyorko has 110 home runs and has reached double figures every season.
"There's not really a secret as to what my skill set is," said Gyorko. "But I never thought that when I got into the league that one of my main assets would be versatility."
Martinez figures more as a designated hitter in a league that does not have one. Yet. But, though he seems perfect for that role, Martinez was ambivalent as to whether he would really like it.
"Yes and no," said Martinez. "I need to be a good player. Baseball is not only hitting. You need to catch the ball."
Gyorko is starting his fourth season with the club. He is aware that his three-year stint here matches the Cardinals' three-year playoff drought.
"It just feels a little different," said Gyorko. "I was talking to Carp (Matt Carpenter). We weren't sure what it is, but there's something different about this group. You can just tell by how guys are going about it and how it feels. It's different than it's been in the last couple of years."
Though there has been little October baseball of substance for Gyorko in St. Louis, he has enjoyed the ride and, to date, has survived any trade rumors.
"I love it here," he said. "I'll play here as long as they'll let me.
"I was hoping I would stay. And here we are."
Hall of Fame baseball writer and MLB Network insider Peter Gammons swings through Cardinals camp and spares some time to talk about all of the…
2019 Cardinals spring training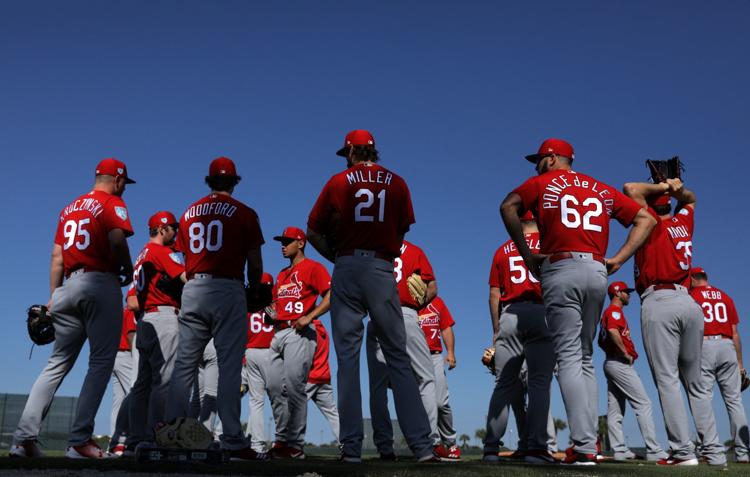 2019 Cardinals spring training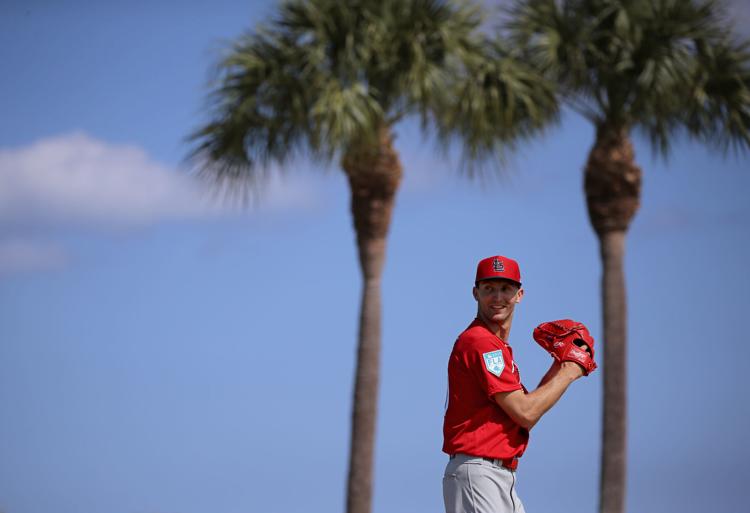 2019 Cardinals spring training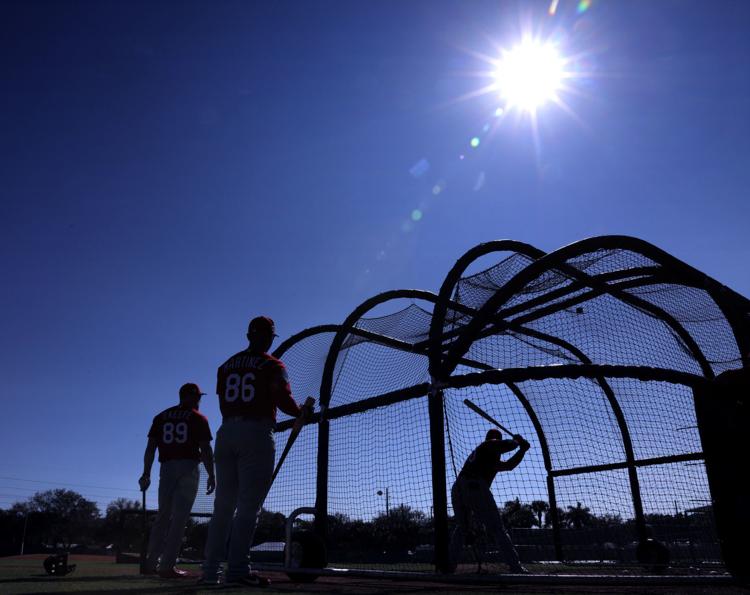 2019 Cardinals spring training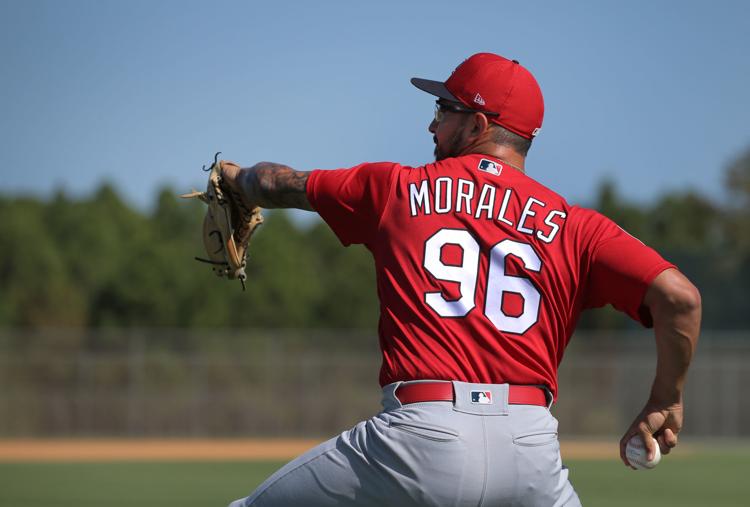 2019 Cardinals spring training
2019 Cardinals spring training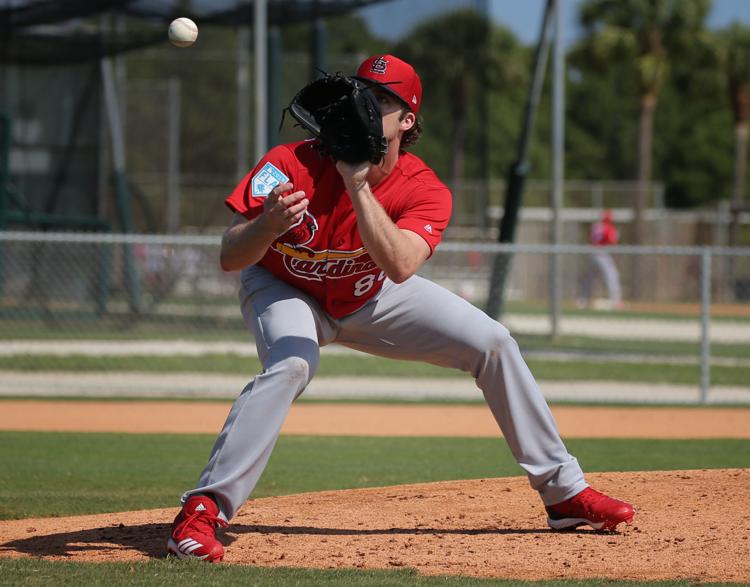 2019 Cardinals spring training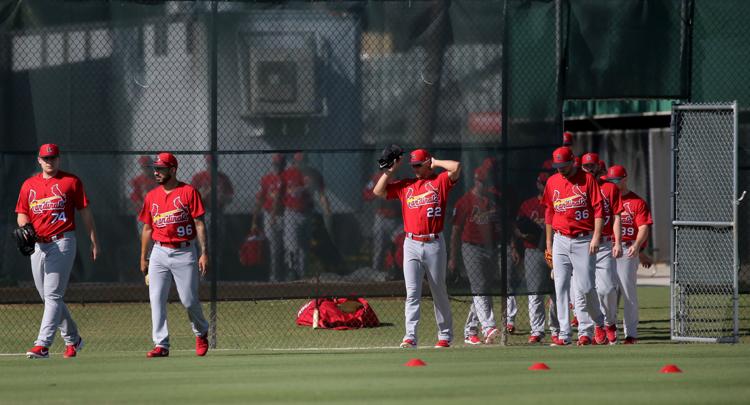 2019 Cardinals spring training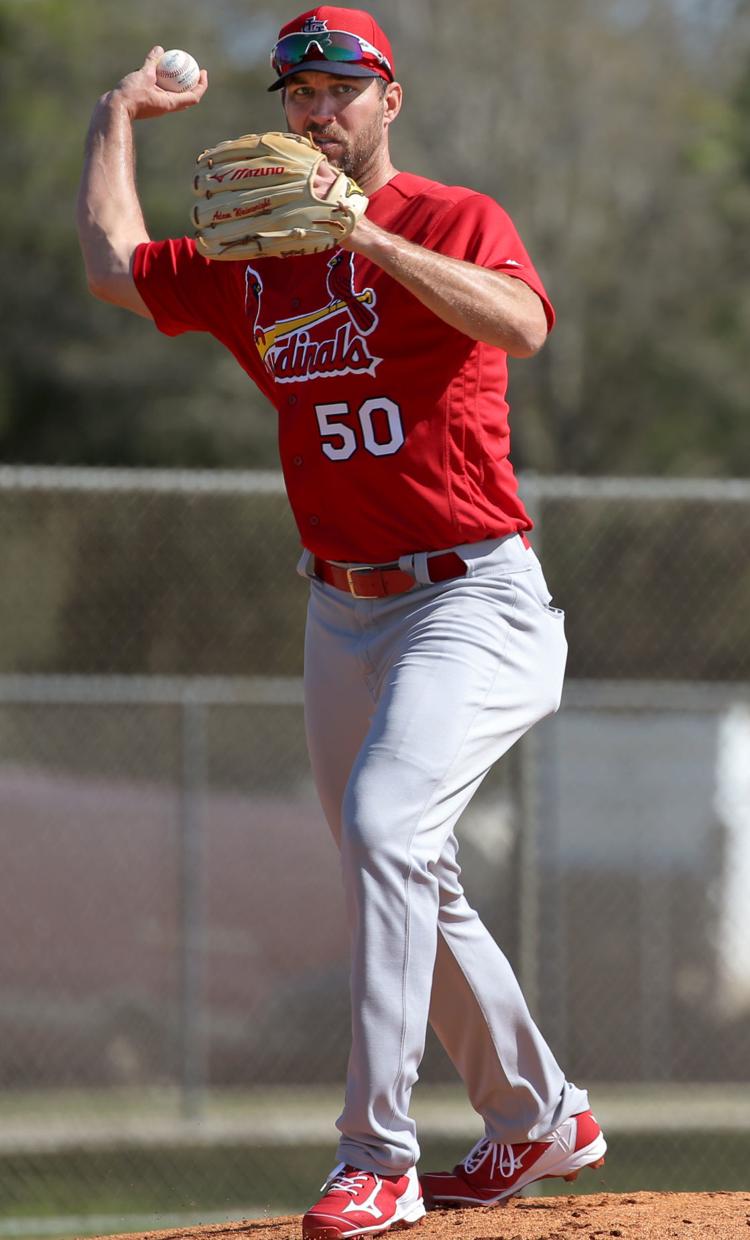 2019 Cardinals spring training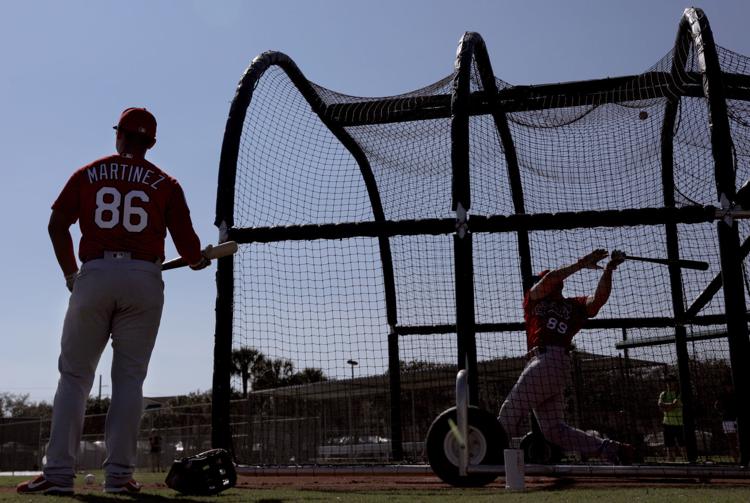 2019 Cardinals spring training
2019 Cardinals spring training
2019 Cardinals spring training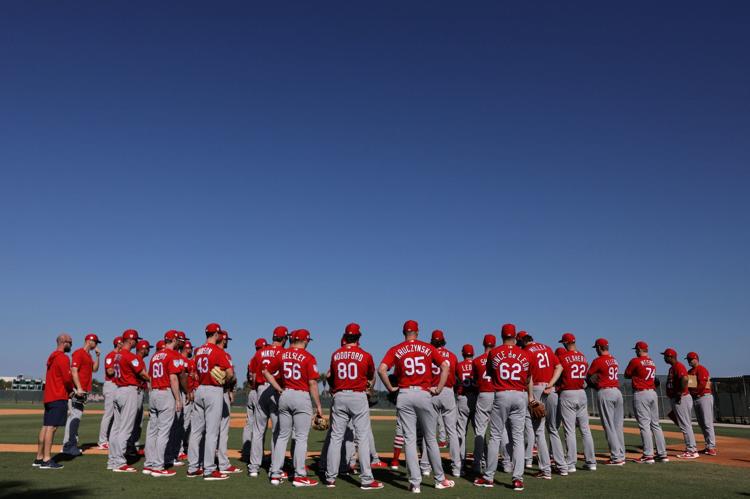 2019 Cardinals spring training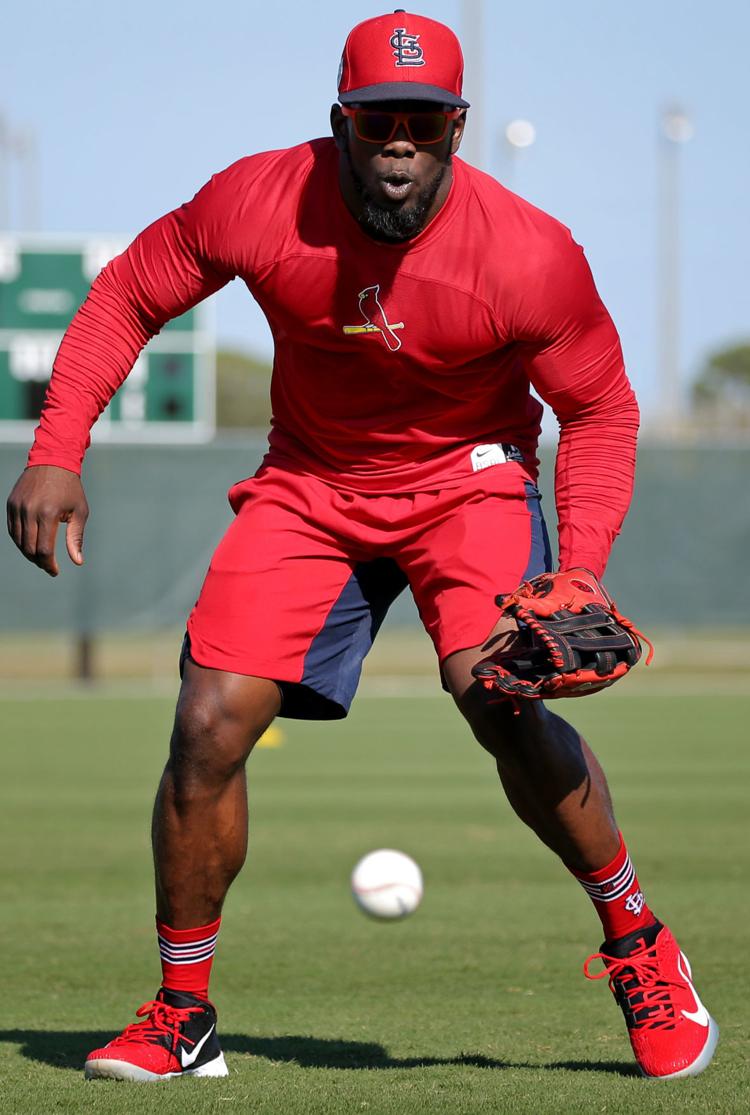 2019 Cardinals spring training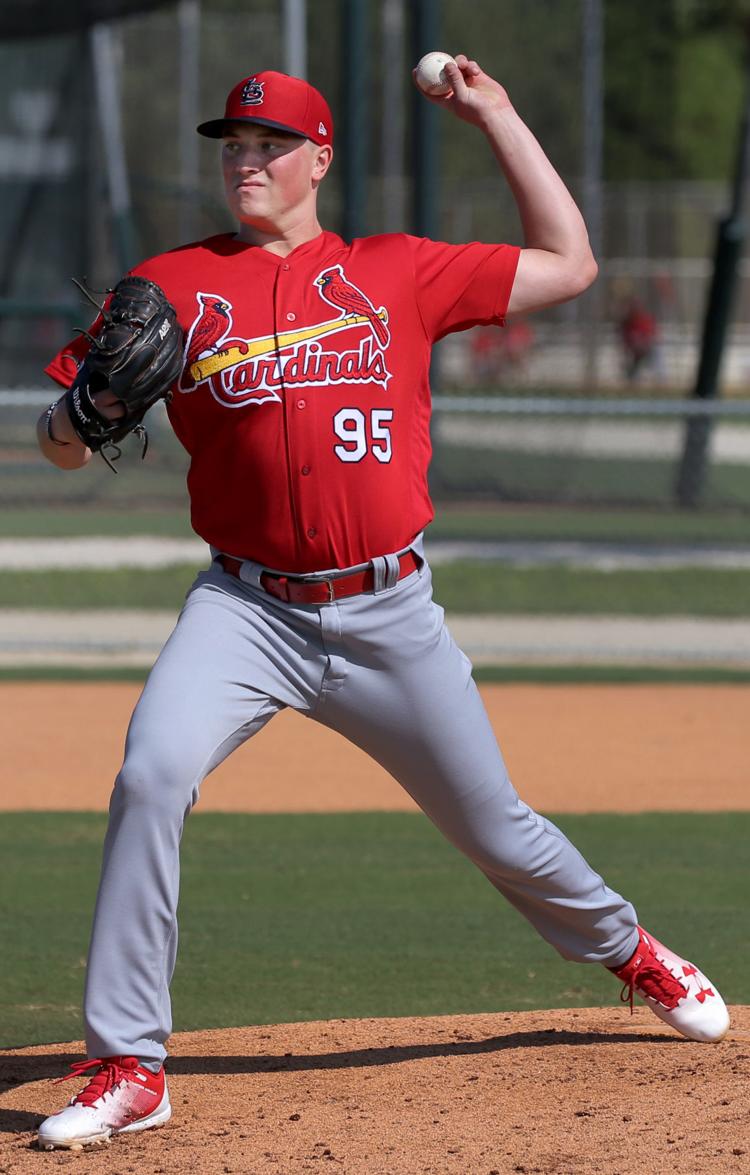 2019 Cardinals spring training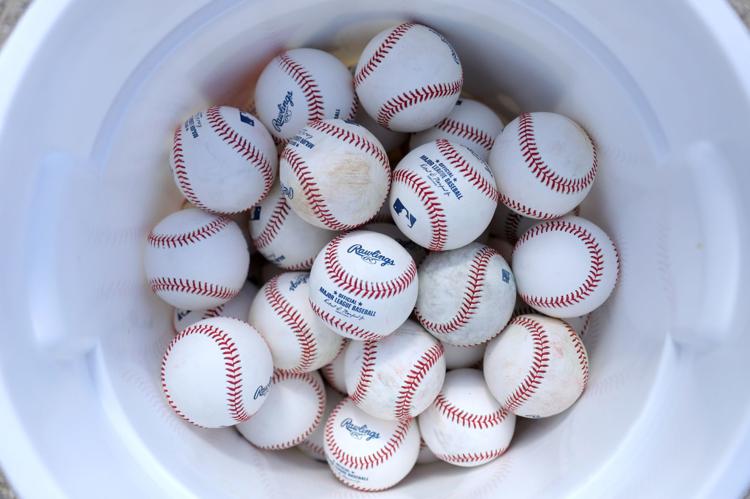 Keep up with the latest Cardinals coverage from our award-winning team of reporters and columnists.