On Thursday, Cardinals closer Carlos Martinez surrendered three runs in the ninth inning of Game 1 of the National League Division Series. Fortunately for the Cardinals, they had a four-run lead at the time.
In his first appearance since then, Martinez allowed three more runs in the ninth Sunday in Game 3 of the series. The Cardinals had only a one-run lead at the time and the Braves' rally, when they were down to their final out, enabled them to pull out a 3-1 victory, spoiling the magnificence of Cardinals starter Adam Wainwright, who worked 7 2/3 scoreless innings.
Atlanta leads the best-of-five-series two games to one, with Game 4 slated here Monday afternoon. Dakota Hudson making his postseason debut, will pitch for the Cardinals, likely opposing lefthander Dallas Keuchel.
"I'm confident in Dakota," said Cardinals manager Mike Shildt. "I'm confident in every single guy in our clubhouse. "While we are disappointed, we're not down."
Martinez allowed a leadoff double in the ninth to Josh Donaldson, who was run for by Billy Hamilton. Martinez struck out the next two hitters, with Hamilton stealing third as pinch hitter Adeiny Hechavarria, a light hitter in his career, fanned for the second out.
At this point, Cardinals manager Mike Shildt walked to the mound and when he left he had signaled for lefthanded-hitting Brian McCann to be walked intentionally although he represented the winning run.
Shildt said the consensus was that the Cardinals would rather "take a shot" at Swanson, who was nothing for six in his career against Martinez and had struck out in Game 1 against him with the potential winning run on base.
But Swanson had hit the ball harder than anyone else on Sunday and he doubled to left to tie the score.
Adam Duvall, who hit a two-run pinch homer to help the Braves win Game 2, singled home the go-ahead runs this time.
The Cardinals had a chance in the ninth. Kolten Wong grounded to shortstop Swanson, who threw wide of first, where Freddie Freeman was ruled to have held the bag long enough for the out. The Cardinals challenged and there was a brief delay for a replay verdict, which upheld the first decision.
Paul Goldschmidt then doubled off Braves closer Mark Melancon. But Marcell Ozuna, who had two of the Cardinals' four hits, was called out on strikes and Yadier Molina flied out.
WAINWRIGHT THROWS A GEM
Now that it's October in the December of Adam Wainwright's career, you never know when it's the last time you might see him pitch at Busch Stadium.
Although he won 14 games in generally an outstanding season at age 38, he has been coy about whether or not he will try again next year. And you don't know if the Cardinals will have any more playoff series after this divisional series which was tied at 1-1 as it went to Game 3 here Sunday at Busch Stadium.
But, if it was Wainwright's last time here this year—or maybe ever--what a time.
Wainwright, mixing pitches madly and depressing the accelerator when had to, blanked the Atlanta Braves on four hits for 7 2/3 innings. But, after back-to-back walks loaded the bases in the eighth and with Wainwright at 120 pitches, he was pulled by manager Mike Shildt and left to a standing ovation—his second in two innings.
Lefthander Andrew Miller, a hero of playoffs past with Cleveland and signed just for this moment, entered to face lefthanded-hitting Freddie Freeman. After throwing a strike, Miller retired Freeman on a fly to center and the Cardinals continued to nurse their 1-0 lead into the bottom of the eighth inning.
Wainwright fanned eight and the eighth-inning walks were his only ones.  
SOROKA UNTOUCHABLE, TOO
The Cardinals had only one hit off Atlanta's Mike Soroka through six innings Sunday at Busch Stadium, a bloop double by Marcell Ozuna in the second. Ozuna came around to score on a Yadier Molina groundout and Matt Carpenter's sacrifice fly. 
Adam Wainwright made that stand up heading into the sixth inning of Game 3 in the National League Division Series.
Making his first postseason start at Busch Stadium in five years, Cardinals veteran Wainwright brought the house to its feet in the first inning of Game 3 in the National League Division Series.  He struck out Ronald Acuna Jr., on a 92 mph fastball and Ozzie Albies on a 90 mph sinker before retiring Freddie Freeman on a routine bouncer to second.
Rookie Soroka had roughly the same experience in the home first. He struck out both Dexter Fowler and Kolten Wong before Paul Goldschmidt flied to deep center.
And then Wainwright, feeling the moment, had two more strikeouts in the second, including catching Matt Joyce looking at strike three to end the inning. Then, he was given a 1-0 lead. 
Ozuna fisted a 96 mph fastball in on his hands for a leadoff double just past first base to open the Cardinals' inning. Ozuna correcetly read Molina's grounder to shortstop Dansby Swanson and took third. He scored on  Carpenter's sacrifice fly to right center.
Right fielder Joyce appeared to have the better angle but center fielder Acuna Jr., cut in front to make the catch and then had to pivot to throw home. His cleat slipped on the field wet because of early afternoon rain and his throw was strong, but well up the third-base line.
Swanson rocketed a one-out double to dead center for the Braves' first hit in the Atlanta third. But Wainwright struck out Soroka and retired Acuna Jr., on a fly to deep center.
In the fourth, the Braves had another chance as Albies led off with a single and, with one out, moved on second on Josh Donaldson's tapper. Capping a long at-bat, Marlkakis hit a ball which kept carrying to deep center until Fowler pulled it in a step from the wall.
FOWLER-WONG COMBO RETURNS 
The Cardinals have gone back to a top-of-the-lineup combination that had some traction late in the season. Dexter Fowler will hit first and Kolten Wong, who had the highest average on the club for those who have been here all year at .285, will bat second for Sunday's Game 3 of the National League Division Series which is tied at 1-1.
From Aug. 21 through September, the Cardinals were 13-10 when those two hit 1-2. Wong's average climbed 10 points from that time.
As advertised, Matt Carpenter will play third base and hit sixth. Paul DeJong, who never has batted eighth this season, has turned up in that spot, batting behind Tommy Edman, who will be in right field with Fowler in center and Harrison Bader on the bench. DeJong is nothing for six against Atlanta starter Mike Soroka.
Manager Mike Shildt, talking about the bottom part of his lineup, said, "It's a deep lineup. Today it's very deep. Very balanced."
SNITKER AND WAINO — SURVIVORS
Adam Wainwright will make his 13th postseason start for the Cardinals. In 2003, Atlanta manager Brian Snitker was Wainwright's manager at Class AA Greenville.
"That was a long time ago," said Snitker. "I'm happy for both of us.
"It's probably more amazing that I'm managing this team than he's still at it, quite honestly."
NO FLAHERTY IN BULLPEN — TODAY
Shildt, expressing confidence in his normal eight-man bullpen, hasn't used any of his starters out of the bullpen yet but he has Game 1 starter Miles Mikolas available for relief duty Sunday, just as he had Game 4 starter Dakota Hudson as a potential reliever for the first two games.
Staff ace Jack Flaherty was not in the bullpen Sunday but Shildt said, "I can't rule out anything tomorrow.
"There's always a possibility, but it's not anything I feel like a real urgency to do just for the sake of doing it," said Shildt, "especially with Jack on a couple of days (of rest)."
Hudson, who relieved exclusively last season when he came up, said he had enjoyed his brief return to the bullpen. But, when he was announced as the Game 4 starter, lefthanded reliever Tyler Webb told him, "Well, I guess you're going back to the dark side."
Snitker said that everybody would be available from the Braves' staff on Sunday, except for Game 2 winner Mike Foltynewicz, who might go to the bullpen on Monday. Waiting for how Game 3 unfolded, Snitkner declined to name his Game 4 opener. But best guess is Game 1 starter Dallas Keuchel, coming back on three days' rest after lasting just 4 2/3 innings in the first game.
WHO ARE THESE GUYS?
Atlanta closer Mark Melacon was one of three relievers — Shane Green and injured Chris Martin were the others — acquired by the Braves at the July 31 trading deadline. Once they joined the club, they had their eyes opened, Melancon said Sunday.
"To be fair, I don't think I realized how good this team was until I got over there," said Melancon. "All three of us that came in the bullpen together just kind of looked at each other and were laughing for the first two weeks (saying), 'wow, this is impressive.'''
Atlanta Braves vs St. Louis Cardinals, Game 3 NLDS in St. Louis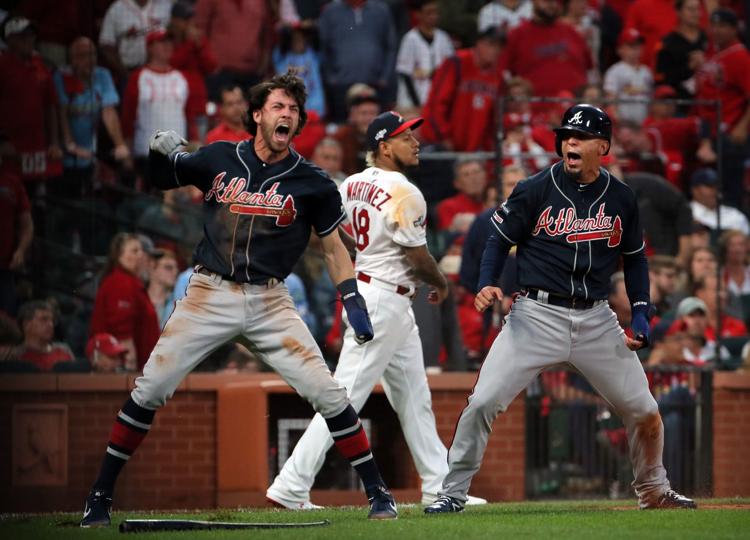 Braves take NLDS lead with 3-1 victory over Cardinals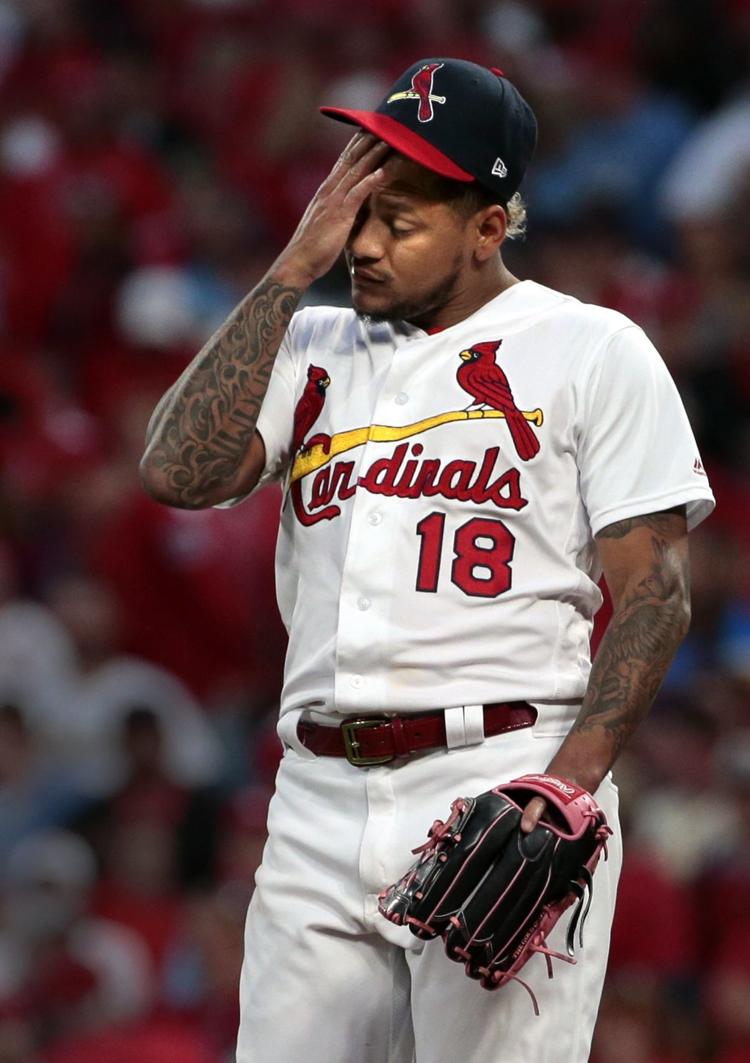 Atlanta Braves vs St. Louis Cardinals, Game 3 NLDS in St. Louis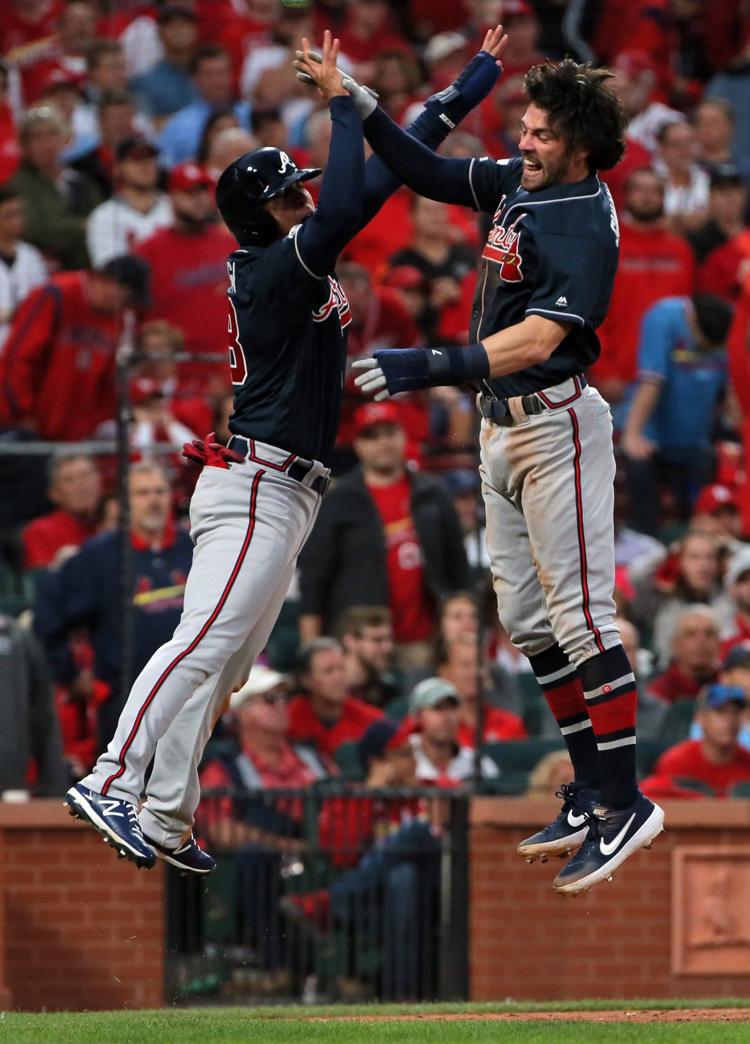 Braves take NLDS lead with 3-1 victory over Cardinals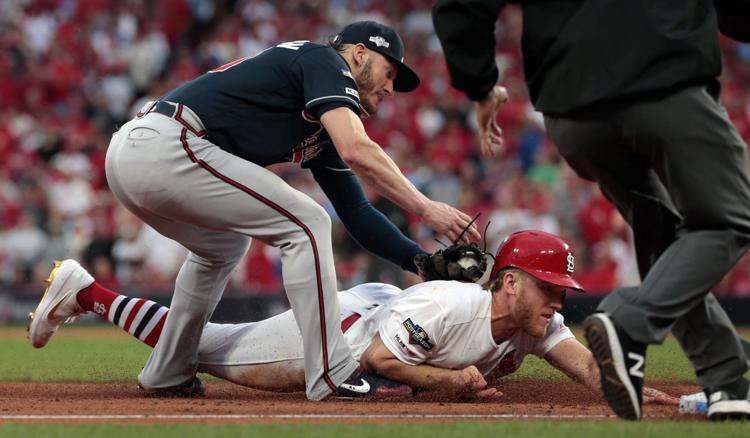 Braves take NLDS lead with 3-1 victory over Cardinals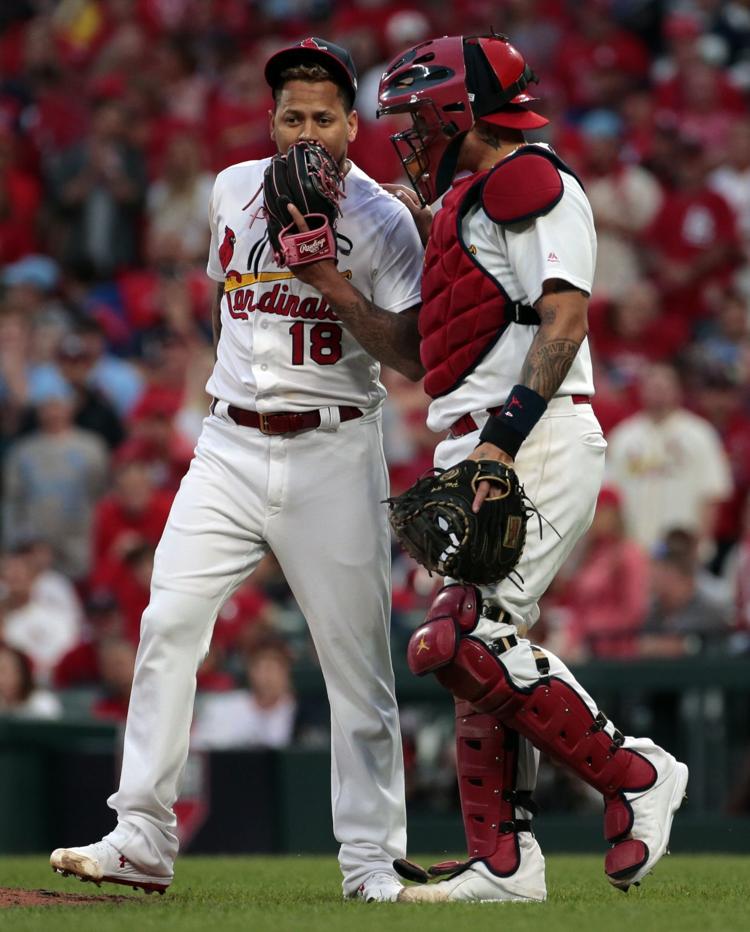 Atlanta Braves vs St. Louis Cardinals, Game 3 NLDS in St. Louis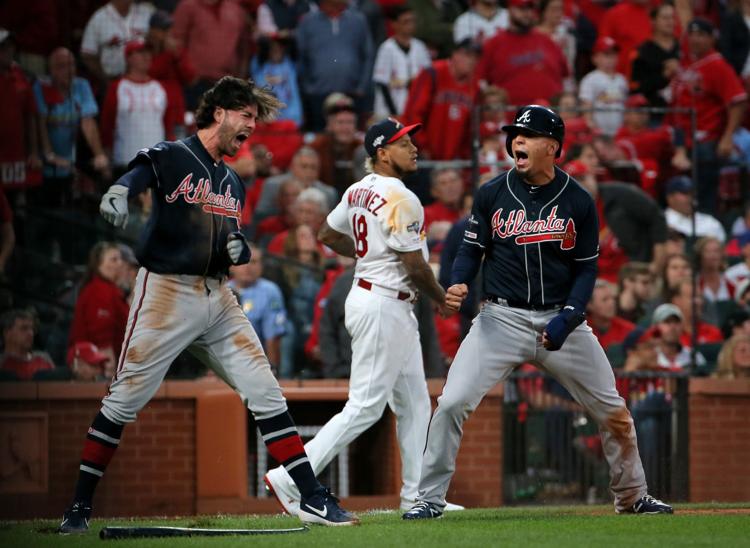 Braves take NLDS lead with 3-1 victory over Cardinals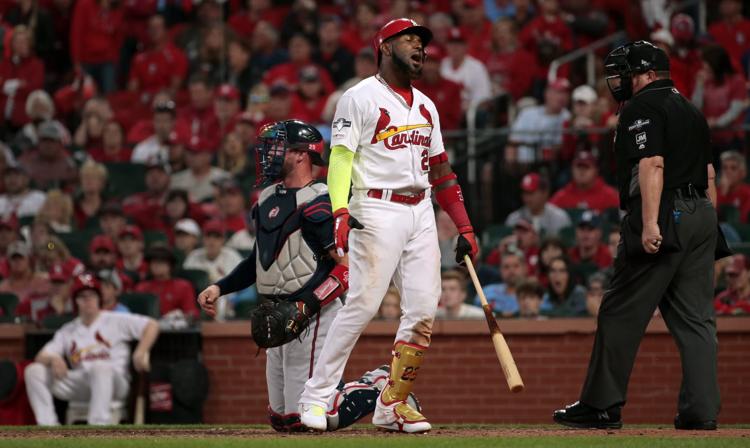 Atlanta Braves vs St. Louis Cardinals, Game 3 NLDS in St. Louis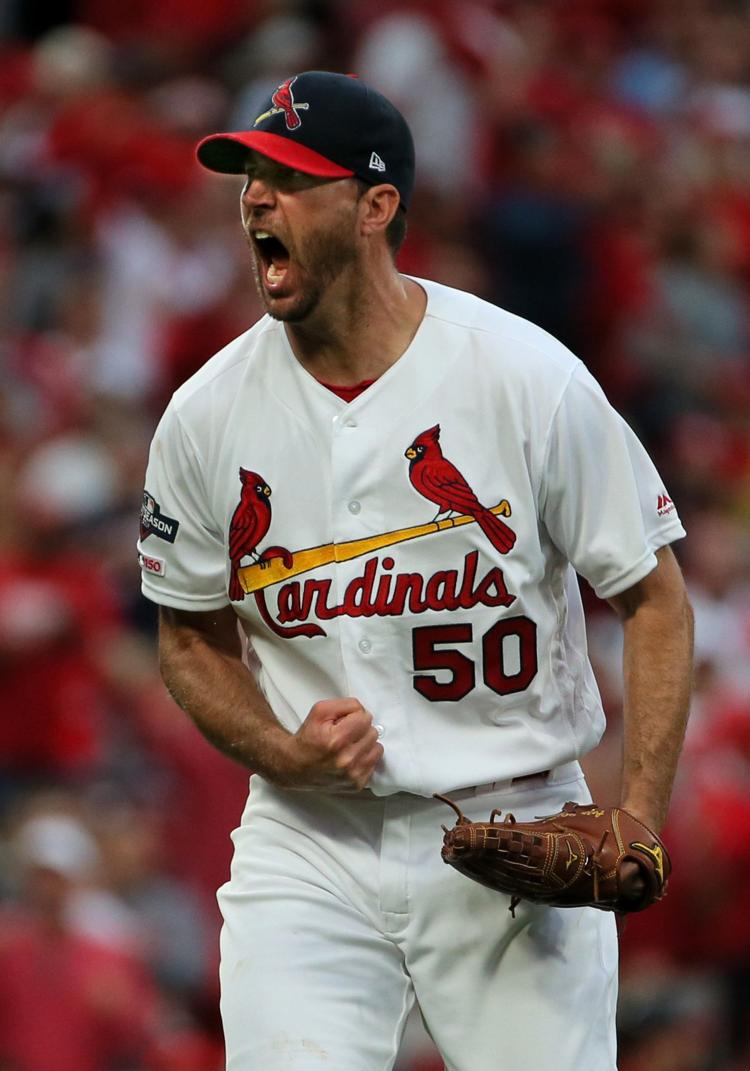 Braves take NLDS lead with 3-1 victory over Cardinals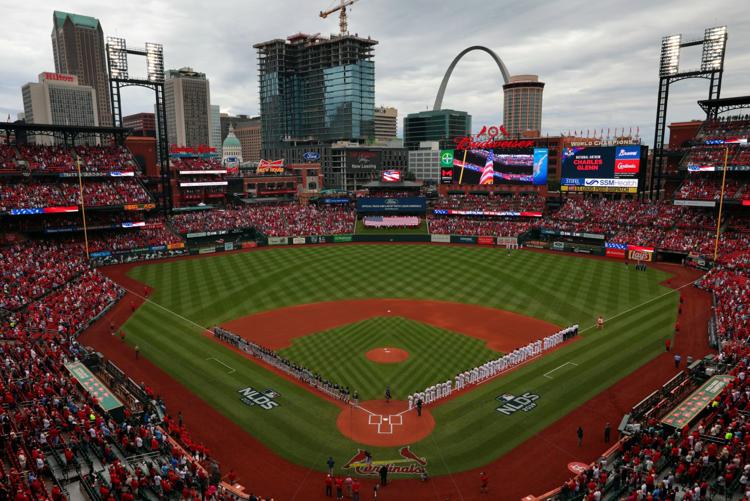 Atlanta Braves vs St. Louis Cardinals, Game 3 NLDS in St. Louis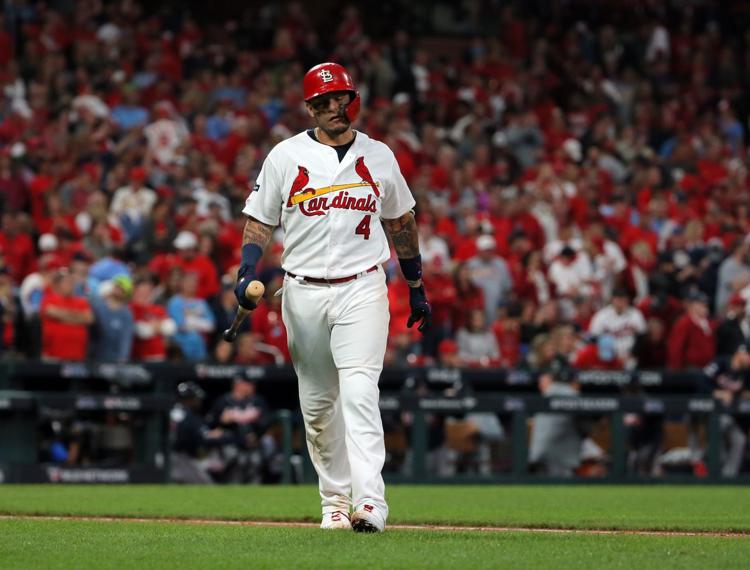 Atlanta Braves vs St. Louis Cardinals, Game 3 NLDS in St. Louis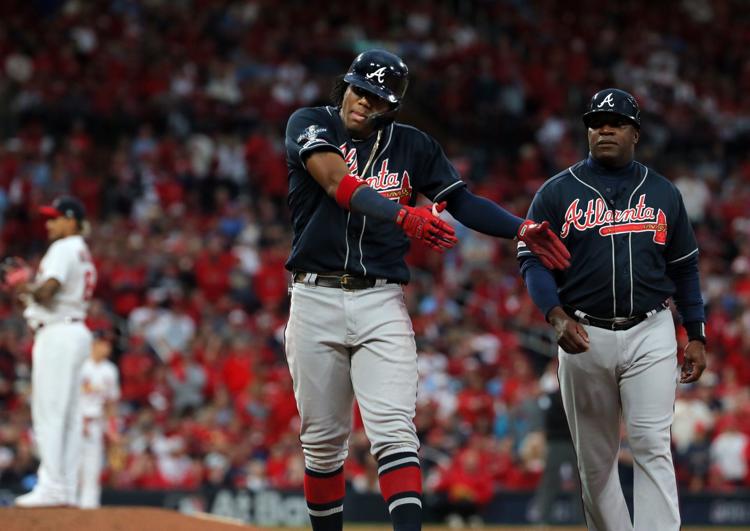 Atlanta Braves vs St. Louis Cardinals, Game 3 NLDS in St. Louis
Atlanta Braves vs St. Louis Cardinals, Game 3 NLDS in St. Louis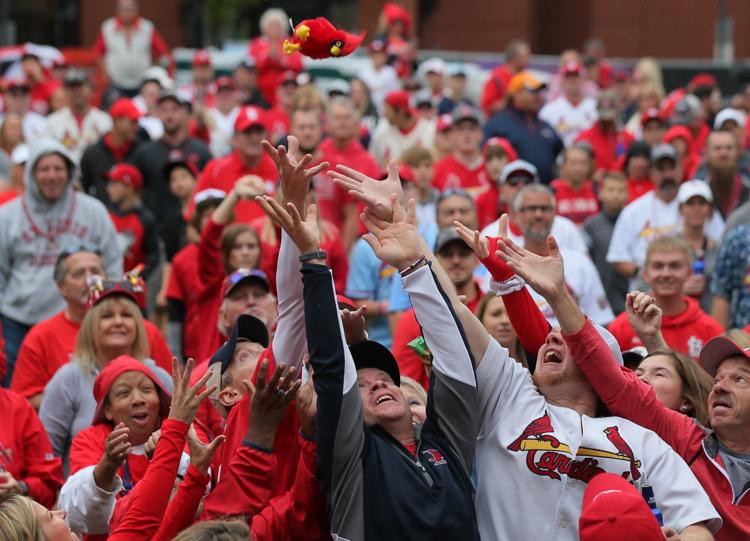 Atlanta Braves vs St. Louis Cardinals, Game 3 NLDS in St. Louis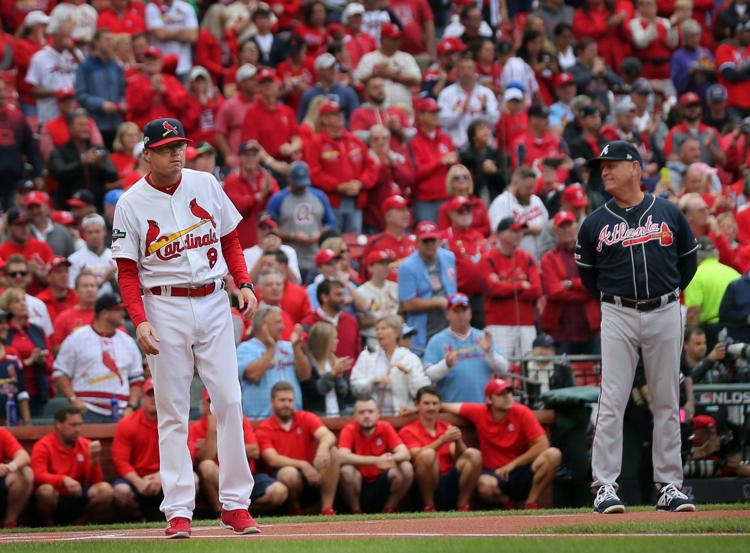 Atlanta Braves vs St. Louis Cardinals, Game 3 NLDS in St. Louis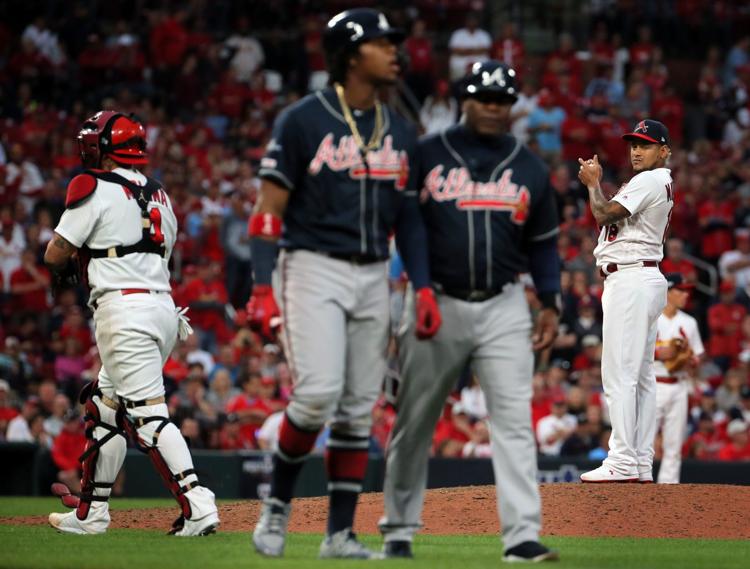 Atlanta Braves vs St. Louis Cardinals, Game 3 NLDS in St. Louis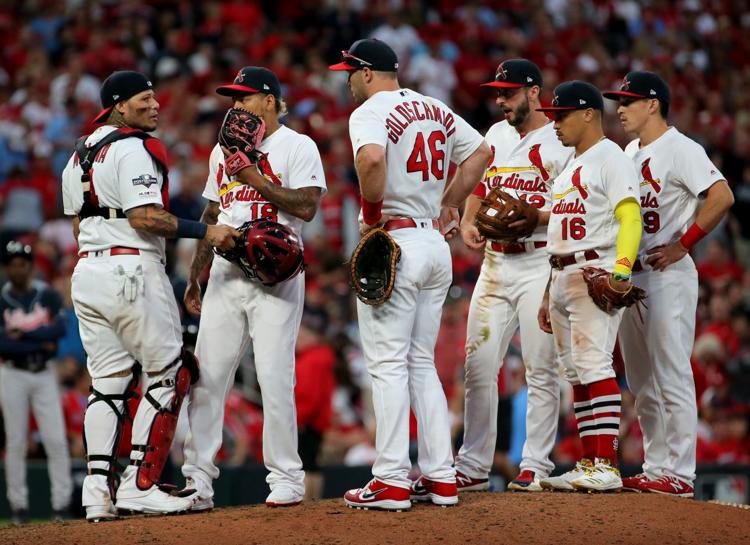 Division series moves to Busch for Cardinals, Braves for Game 3
Atlanta Braves vs St. Louis Cardinals, Game 3 NLDS in St. Louis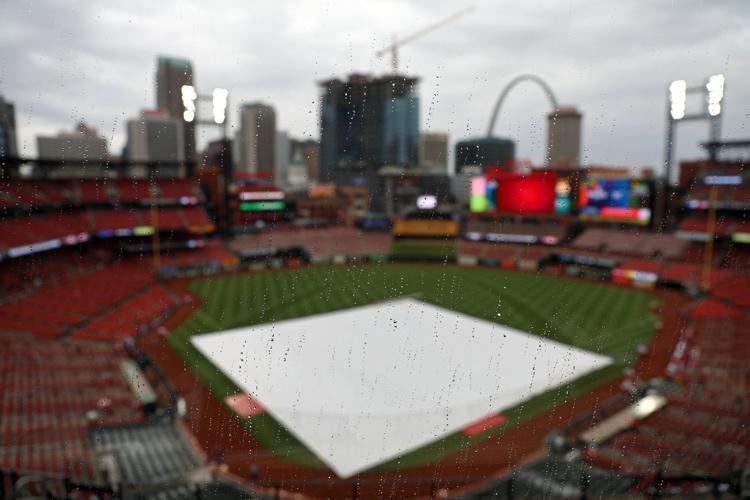 Atlanta Braves vs St. Louis Cardinals, Game 3 NLDS in St. Louis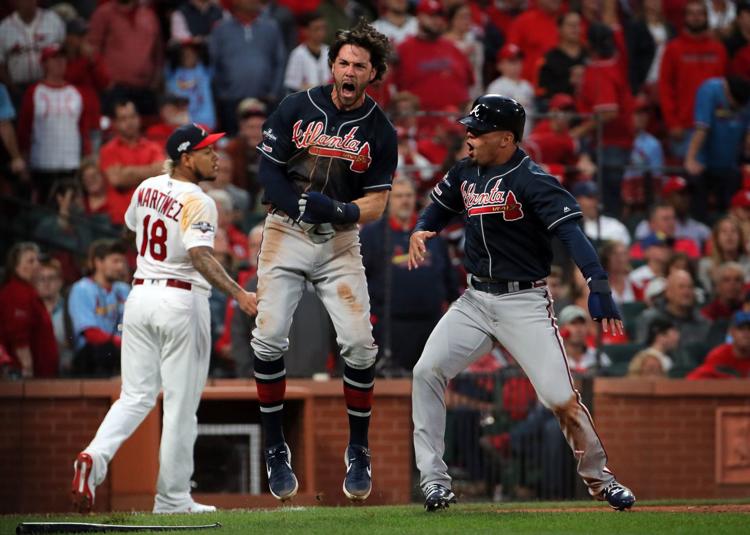 Atlanta Braves vs St. Louis Cardinals, Game 3 NLDS in St. Louis
Atlanta Braves vs St. Louis Cardinals, Game 3 NLDS in St. Louis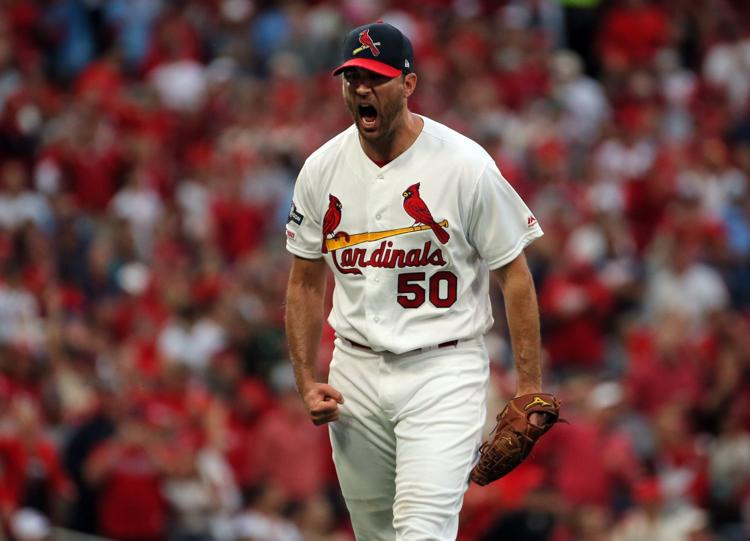 Atlanta Braves vs St. Louis Cardinals, Game 3 NLDS in St. Louis
Atlanta Braves vs St. Louis Cardinals, Game 3 NLDS in St. Louis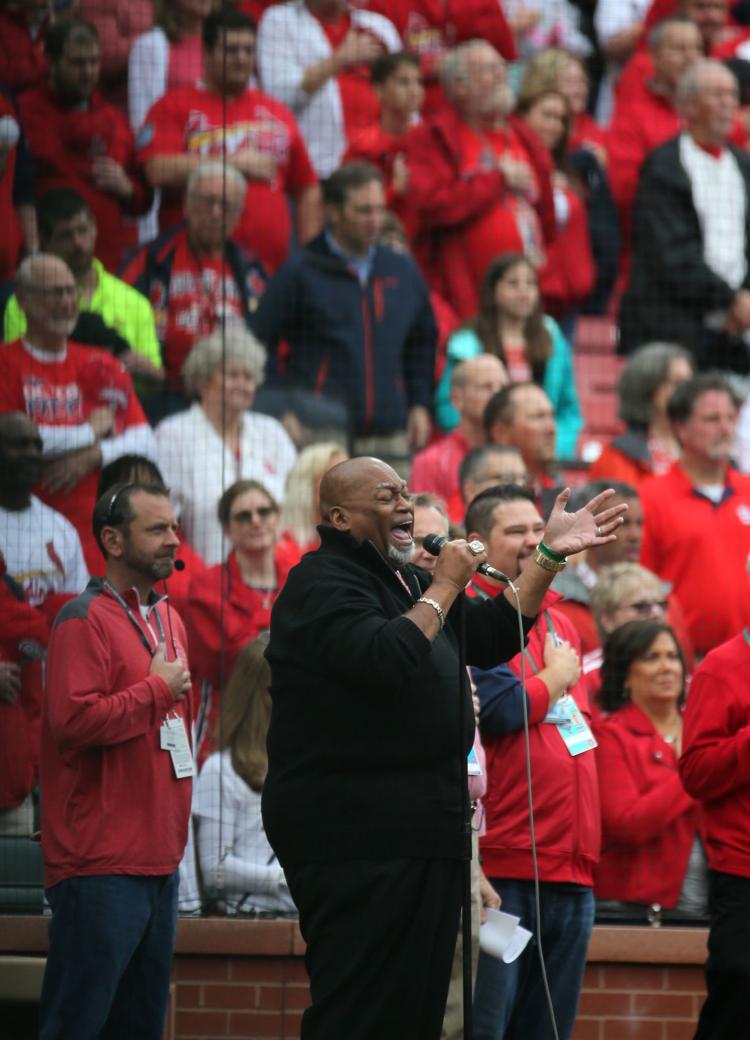 Atlanta Braves vs St. Louis Cardinals, Game 3 NLDS in St. Louis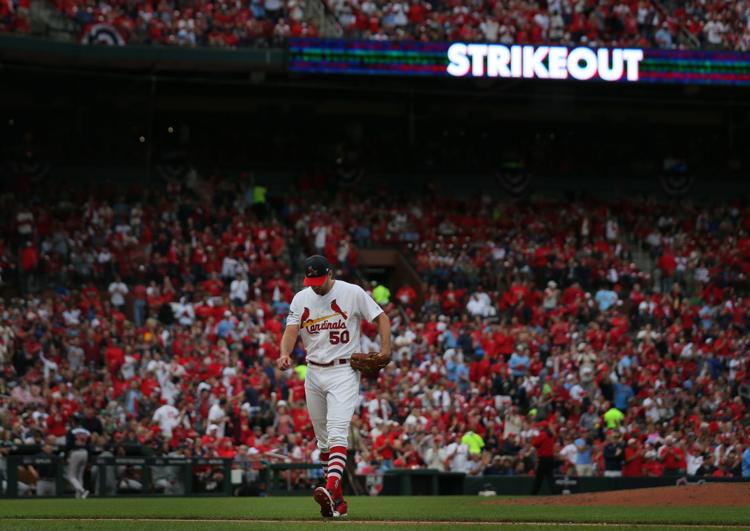 Atlanta Braves vs St. Louis Cardinals, Game 3 NLDS in St. Louis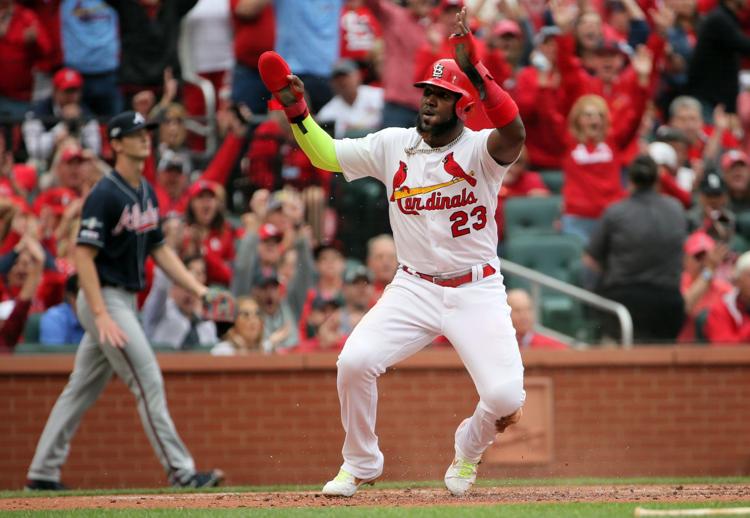 Atlanta Braves vs St. Louis Cardinals, Game 3 NLDS in St. Louis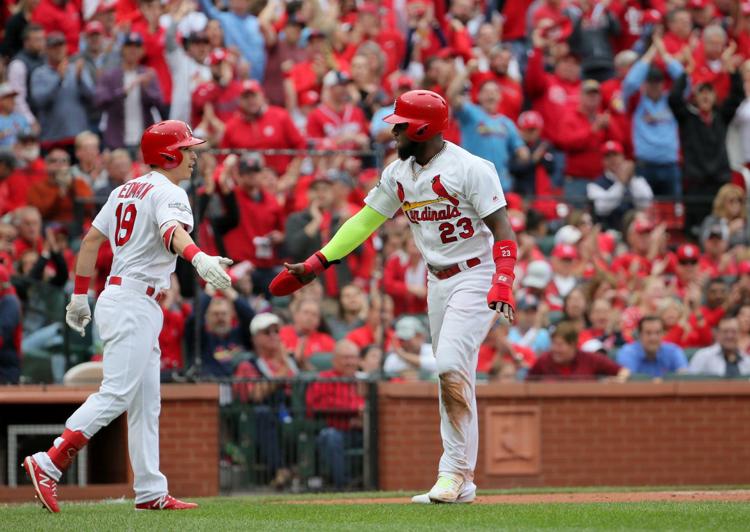 Atlanta Braves vs St. Louis Cardinals, Game 3 NLDS in St. Louis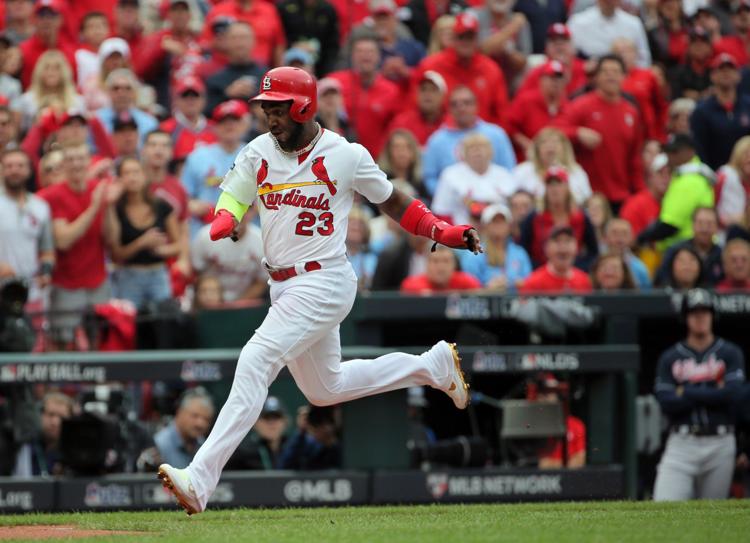 Atlanta Braves vs St. Louis Cardinals, Game 3 NLDS in St. Louis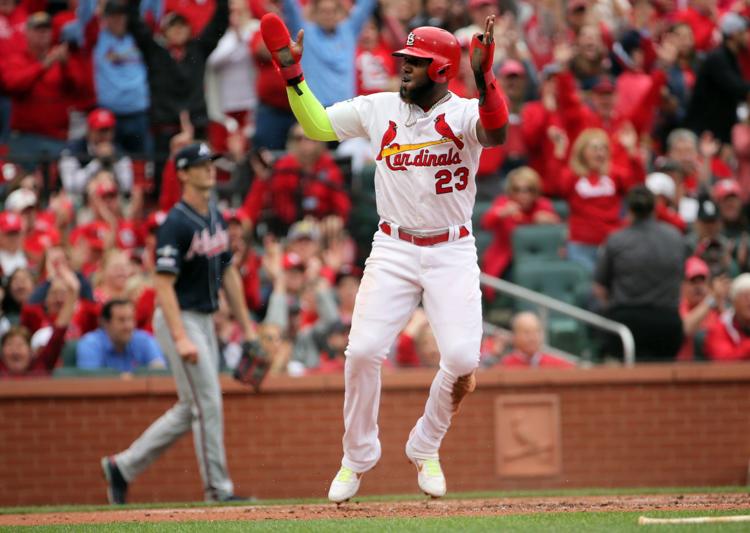 Atlanta Braves vs St. Louis Cardinals, Game 3 NLDS in St. Louis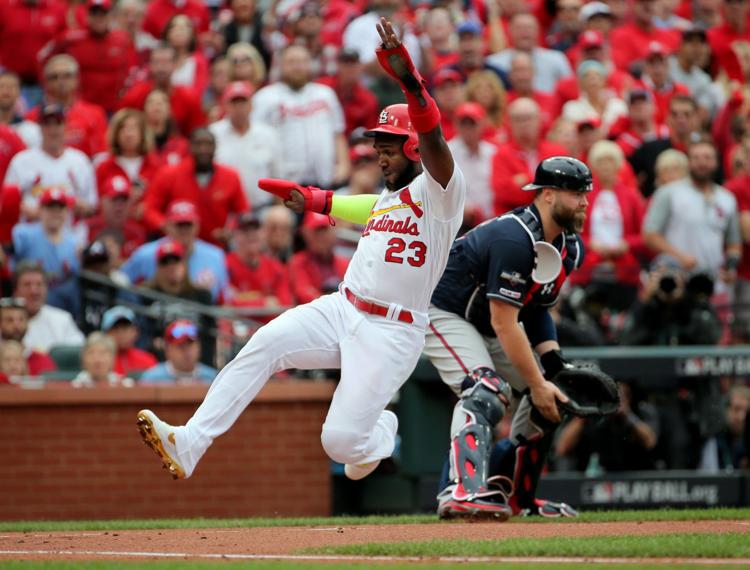 Atlanta Braves vs St. Louis Cardinals, Game 3 NLDS in St. Louis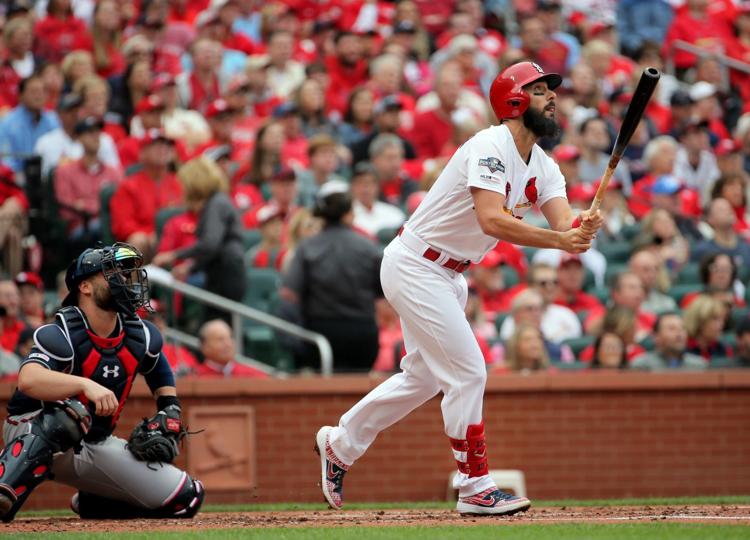 Atlanta Braves vs St. Louis Cardinals, Game 3 NLDS in St. Louis
Atlanta Braves vs St. Louis Cardinals, Game 3 NLDS in St. Louis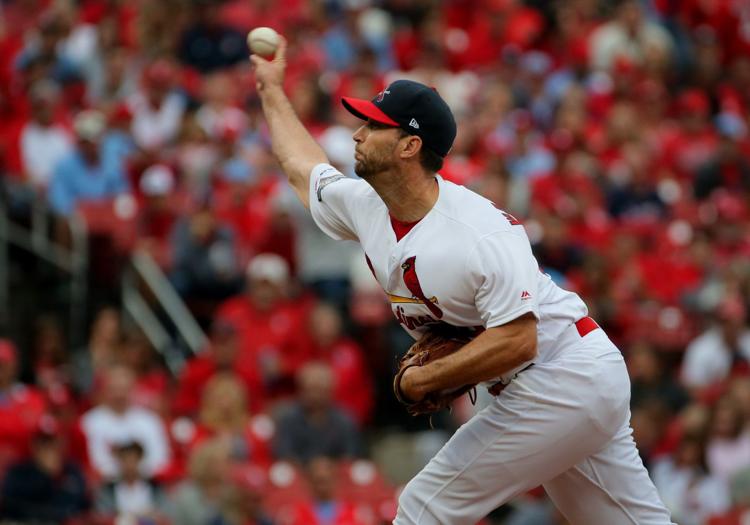 Atlanta Braves vs St. Louis Cardinals, Game 3 NLDS in St. Louis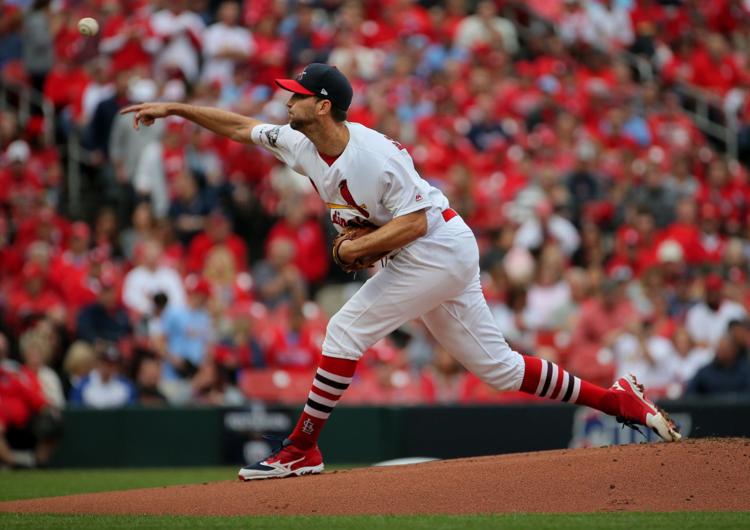 Atlanta Braves vs St. Louis Cardinals, Game 3 NLDS in St. Louis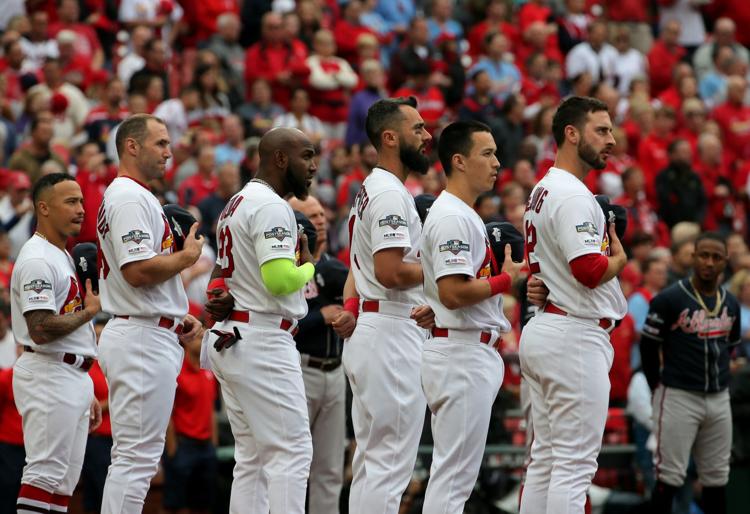 Atlanta Braves vs St. Louis Cardinals, Game 3 NLDS in St. Louis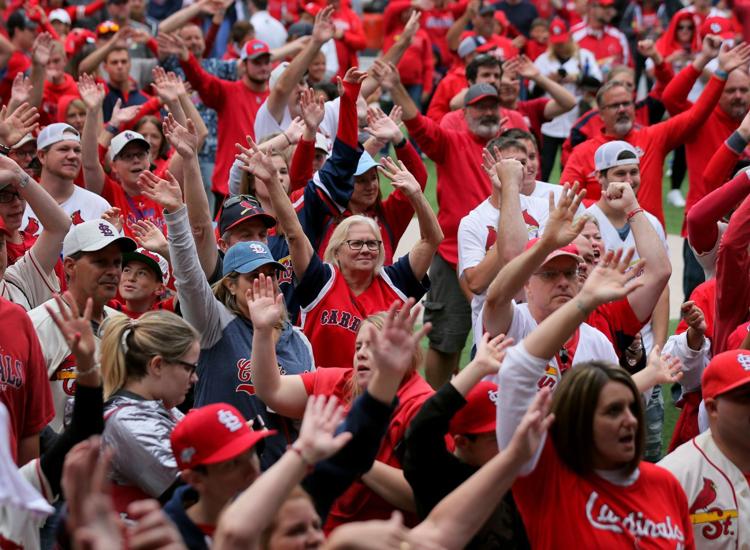 Braves take NLDS lead with 3-1 victory over Cardinals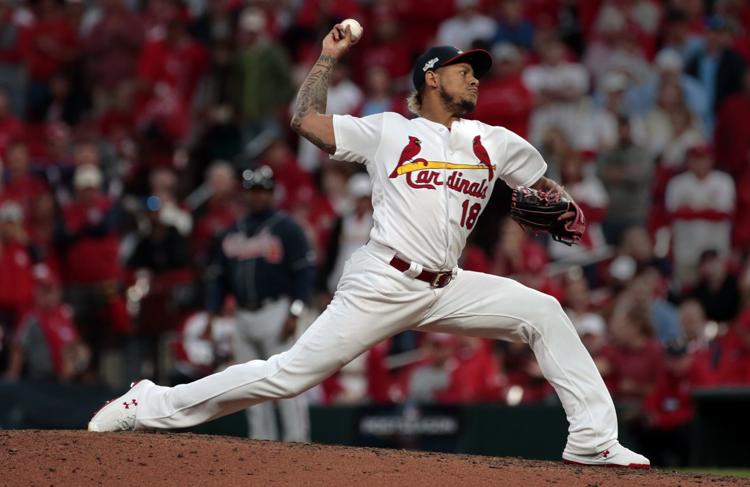 Braves take NLDS lead with 3-1 victory over Cardinals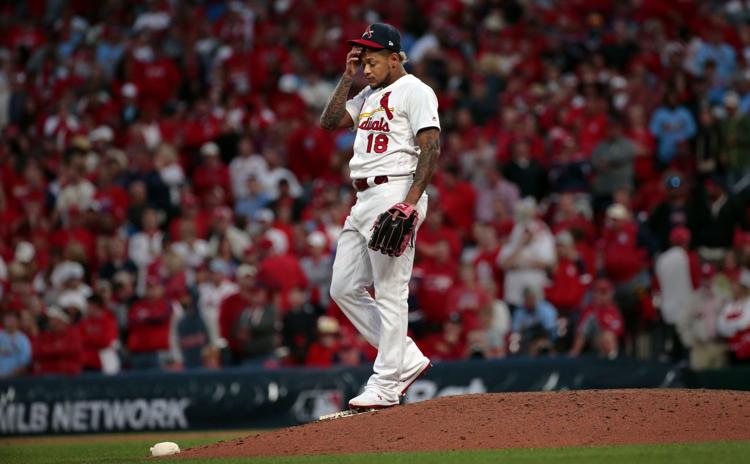 Braves take NLDS lead with 3-1 victory over Cardinals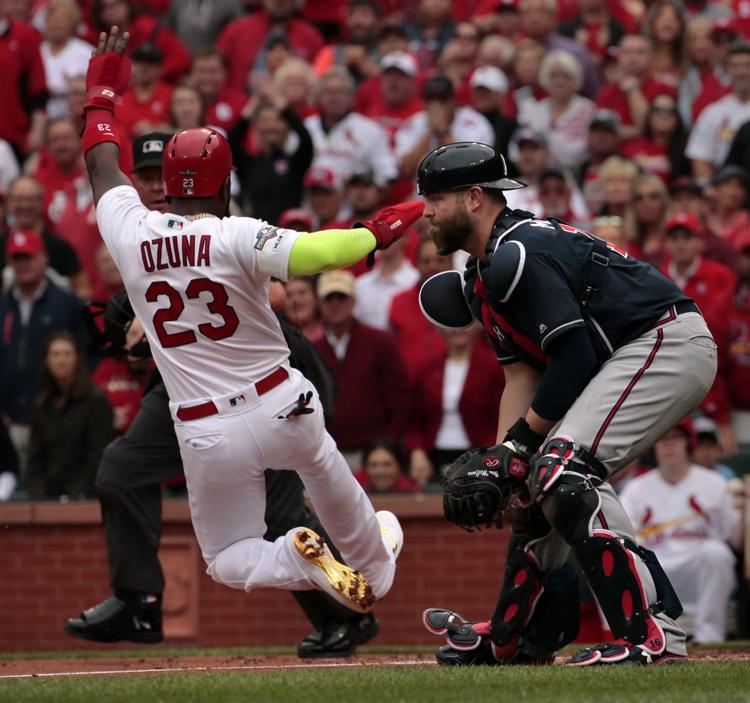 Braves take NLDS lead with 3-1 victory over Cardinals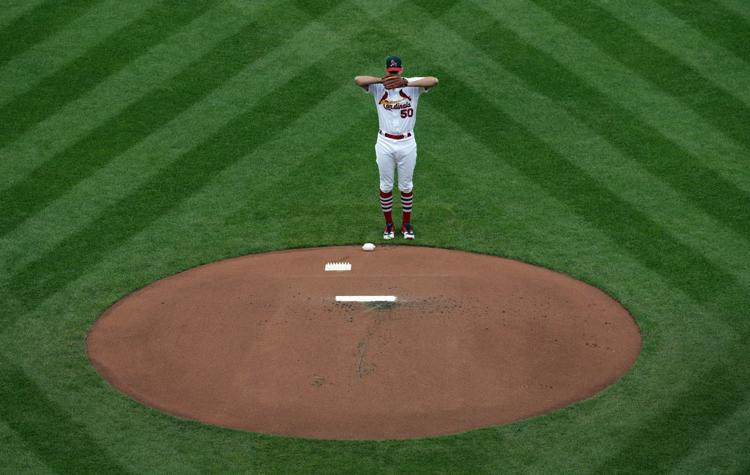 Braves take NLDS lead with 3-1 victory over Cardinals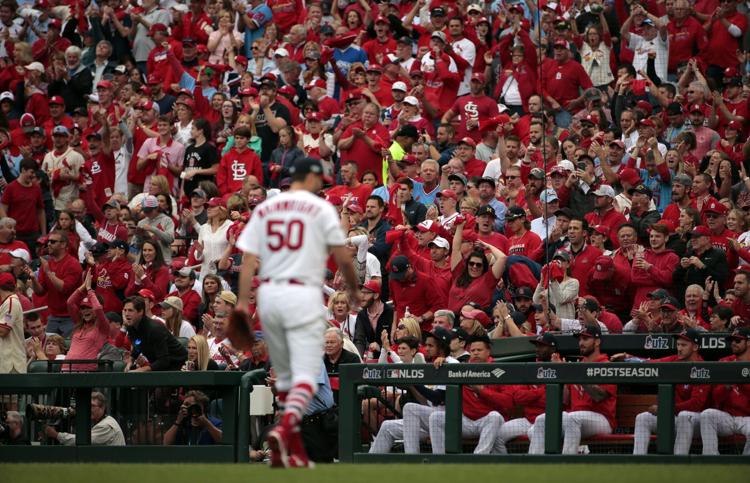 Braves take NLDS lead with 3-1 victory over Cardinals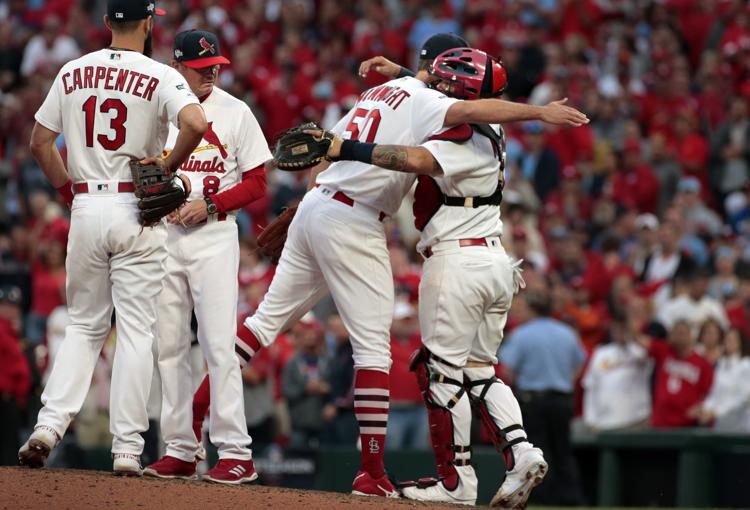 Braves take NLDS lead with 3-1 victory over Cardinals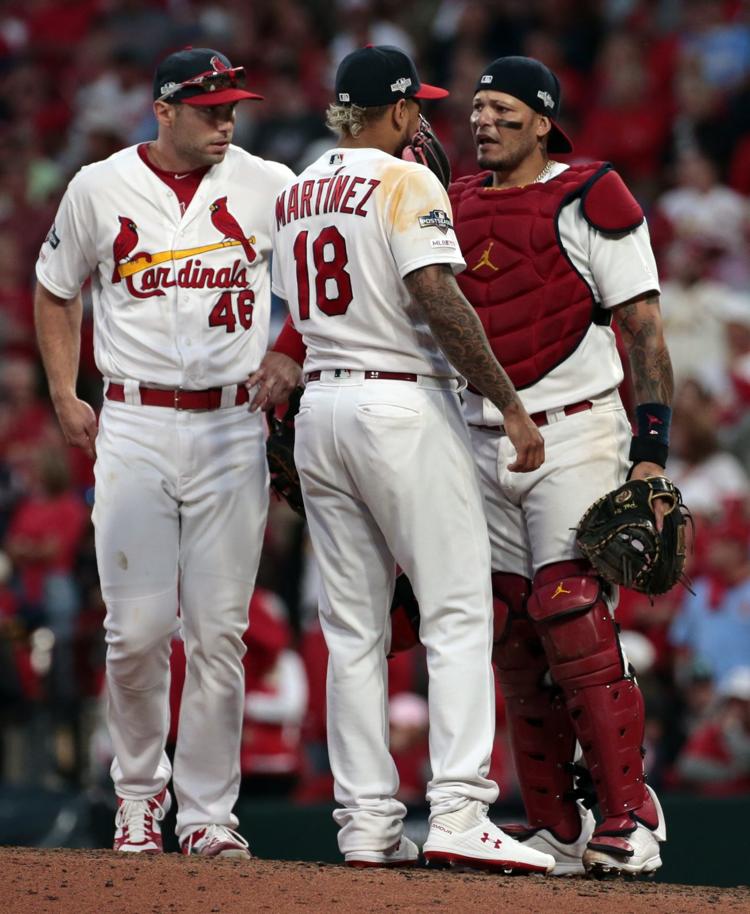 Braves take NLDS lead with 3-1 victory over Cardinals

Braves take NLDS lead with 3-1 victory over Cardinals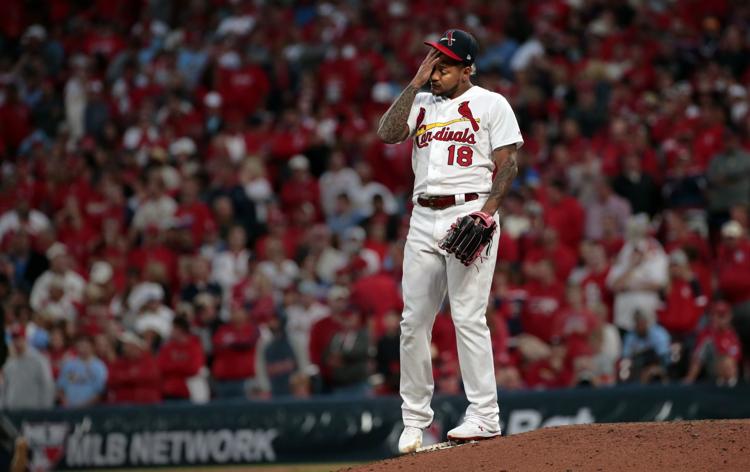 Atlanta Braves vs St. Louis Cardinals, Game 3 NLDS in St. Louis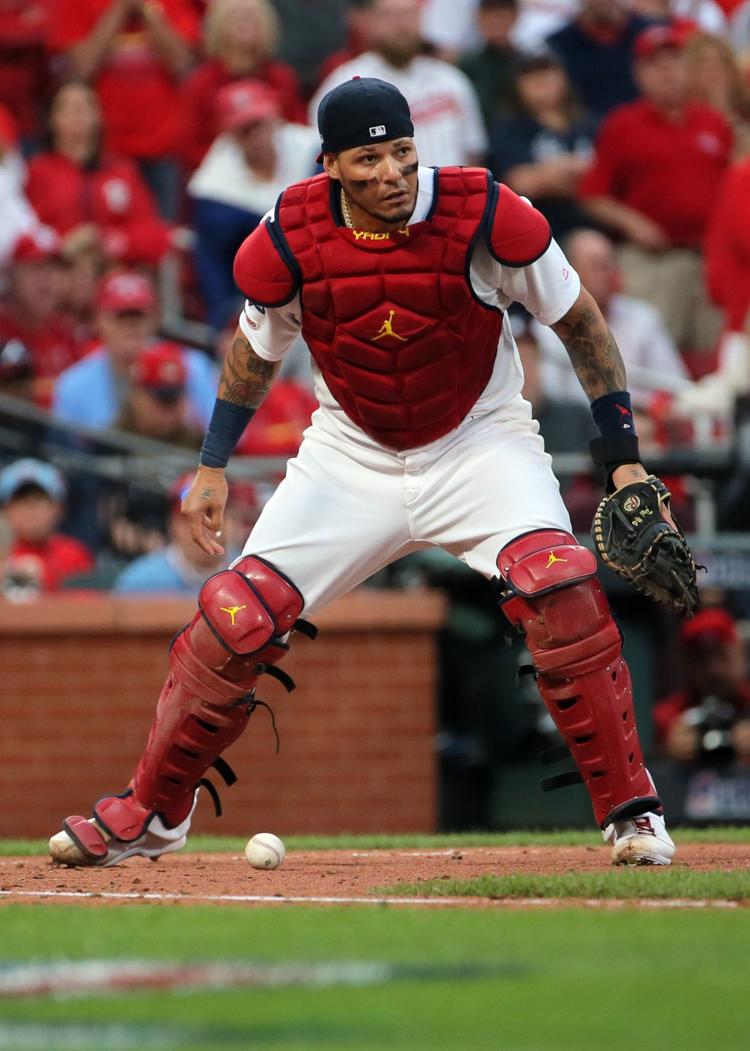 Atlanta Braves vs St. Louis Cardinals, Game 3 NLDS in St. Louis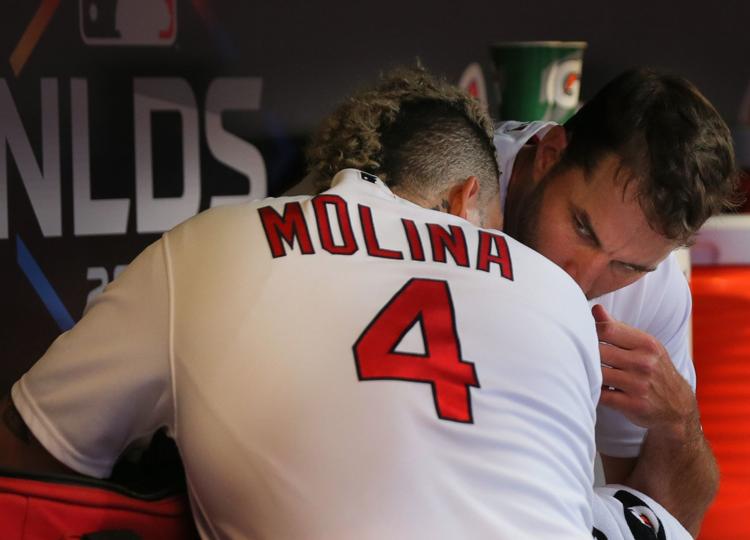 Atlanta Braves vs St. Louis Cardinals, Game 3 NLDS in St. Louis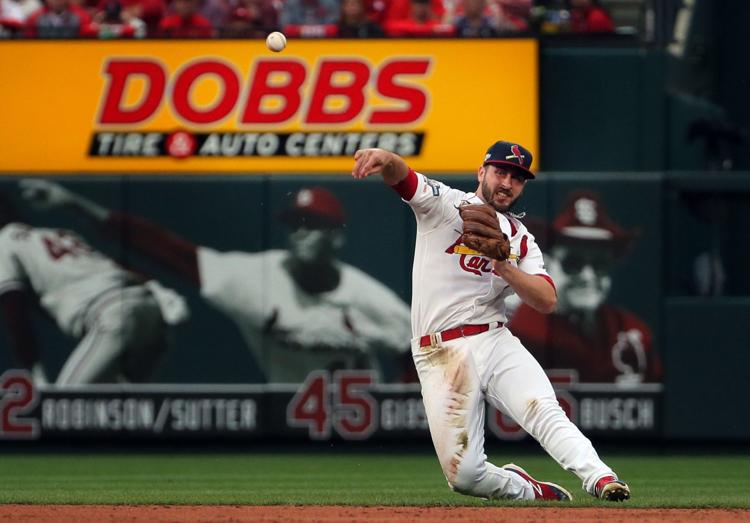 Atlanta Braves vs St. Louis Cardinals, Game 3 NLDS in St. Louis
Atlanta Braves vs St. Louis Cardinals, Game 3 NLDS in St. Louis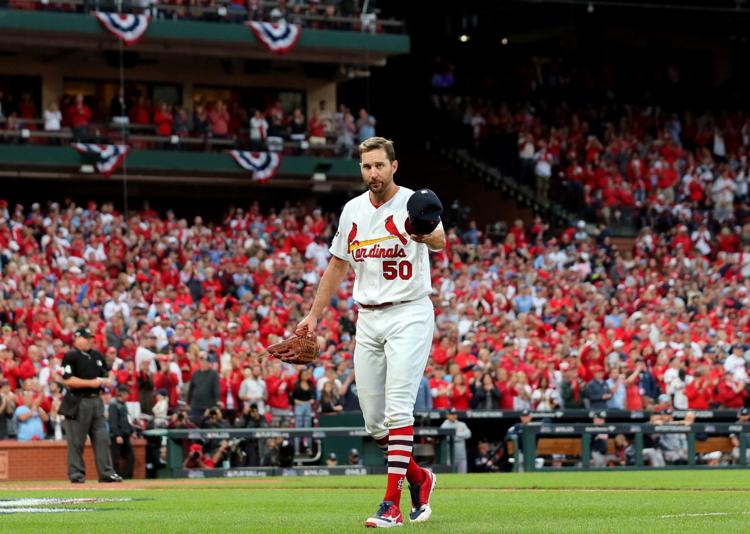 Atlanta Braves vs St. Louis Cardinals, Game 3 NLDS in St. Louis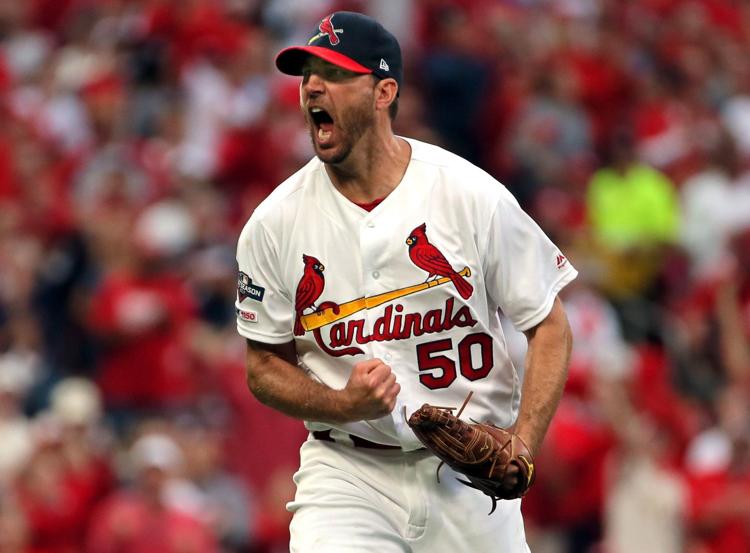 Atlanta Braves vs St. Louis Cardinals, Game 3 NLDS in St. Louis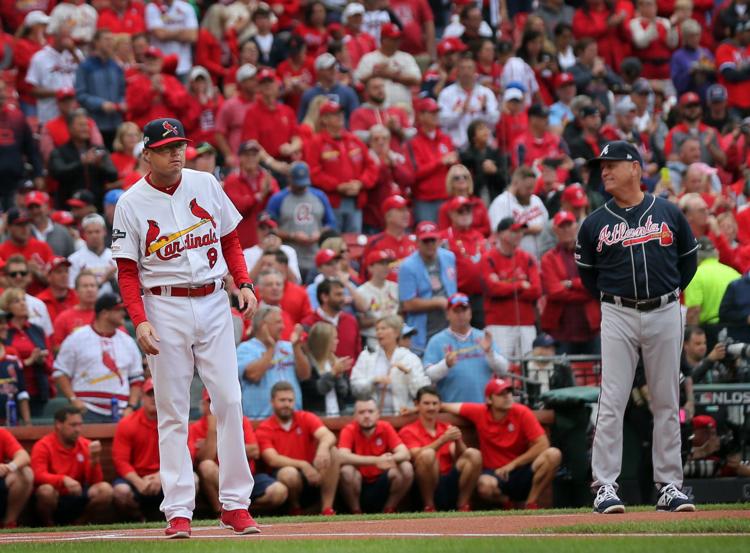 Atlanta Braves vs St. Louis Cardinals, Game 3 NLDS in St. Louis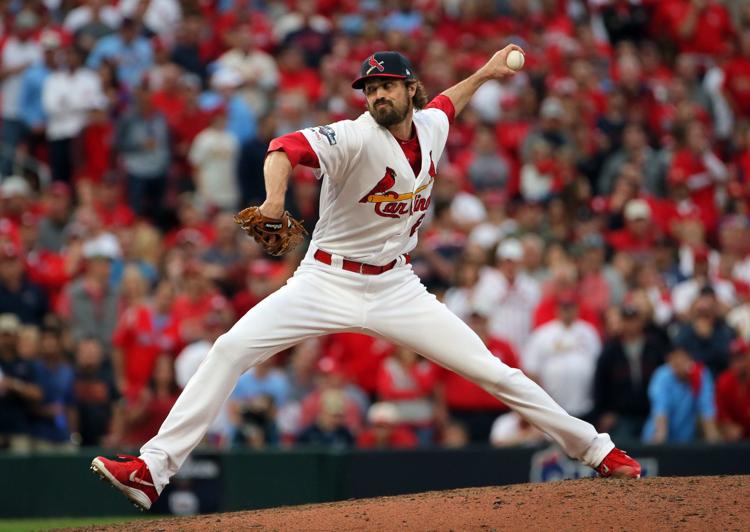 Braves take NLDS lead with 3-1 victory over Cardinals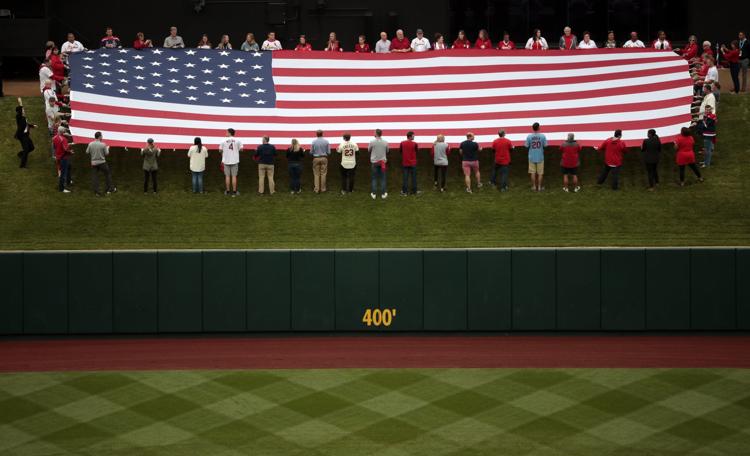 Braves take NLDS lead with 3-1 victory over Cardinals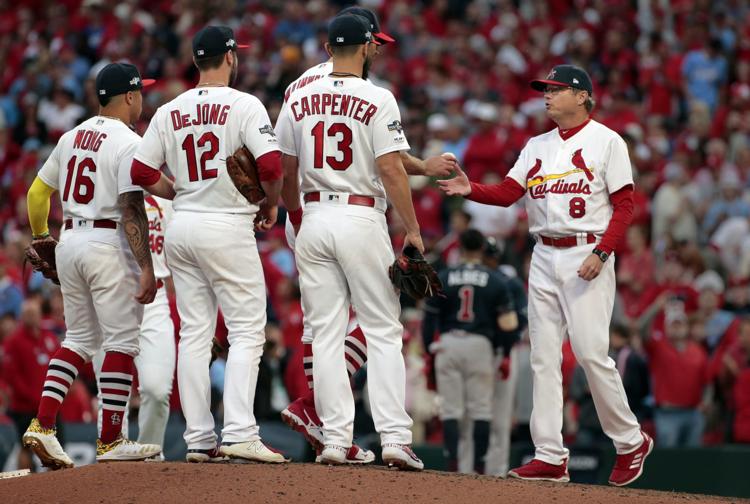 Braves take NLDS lead with 3-1 victory over Cardinals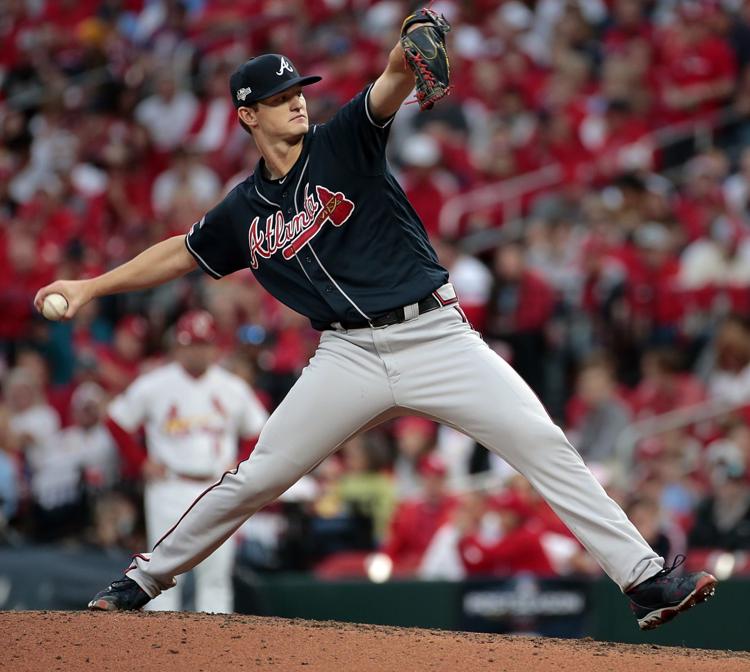 NO headline in galleries